Lucy Stein and Sarah Hartnett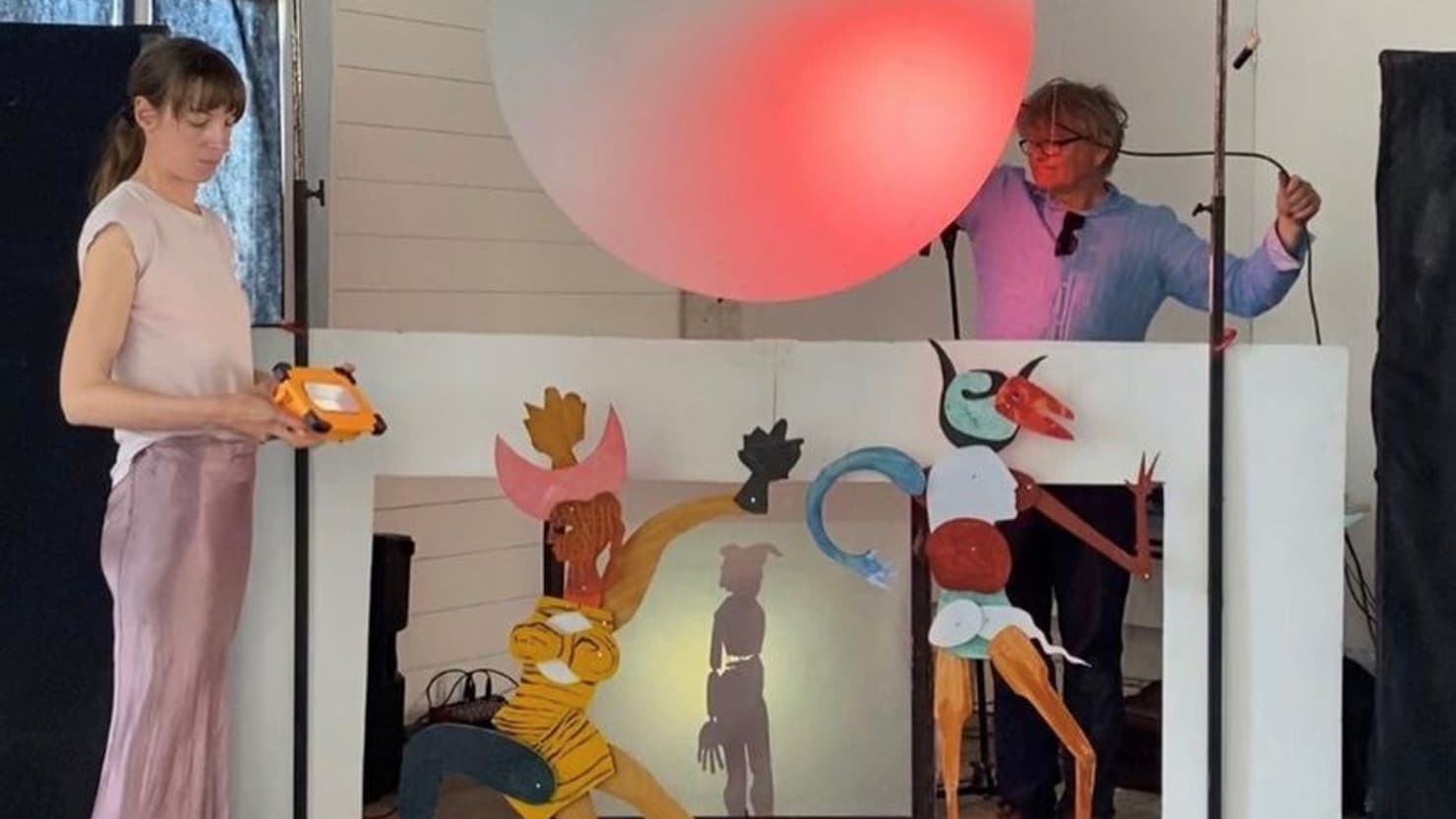 Lucy Stein and Sarah Hartnett have been undertaking a pilgrimage along The Mary ley line which runs from near Land's End to Hopton in Norfolk, which will continue until sunrise on Mayday 2023. They have used their bursary from The Box to support and extend this project.
Lucy Stein is a painter based in St Just, Cornwall while Sarah Hartnett is a multimedia artist who is currently studying Social Anthropology at the School of Oriental & African Studies (SOAS) in London.
Artist update
Lucy and Sarah's pilgrimage runs until May 2023. The development bursary from The Box has helped them to put aside time during the summer of 2021 to work together and develop a shadow puppet theatre with artist Jonathan Hayter at Bosulval Studios in Penwith, Cornwall.
At the core of their pilgrimage is interdisciplinary collaboration, so being given the time and support to exchange ideas and work in the studio together has made all the difference.
With Penwith in full sensual bloom in June, they were really inspired by the colours and scents of the area, hence the title of their piece: 'Spirit of the Hedgerow'.