When good music in the city was as easy as ABC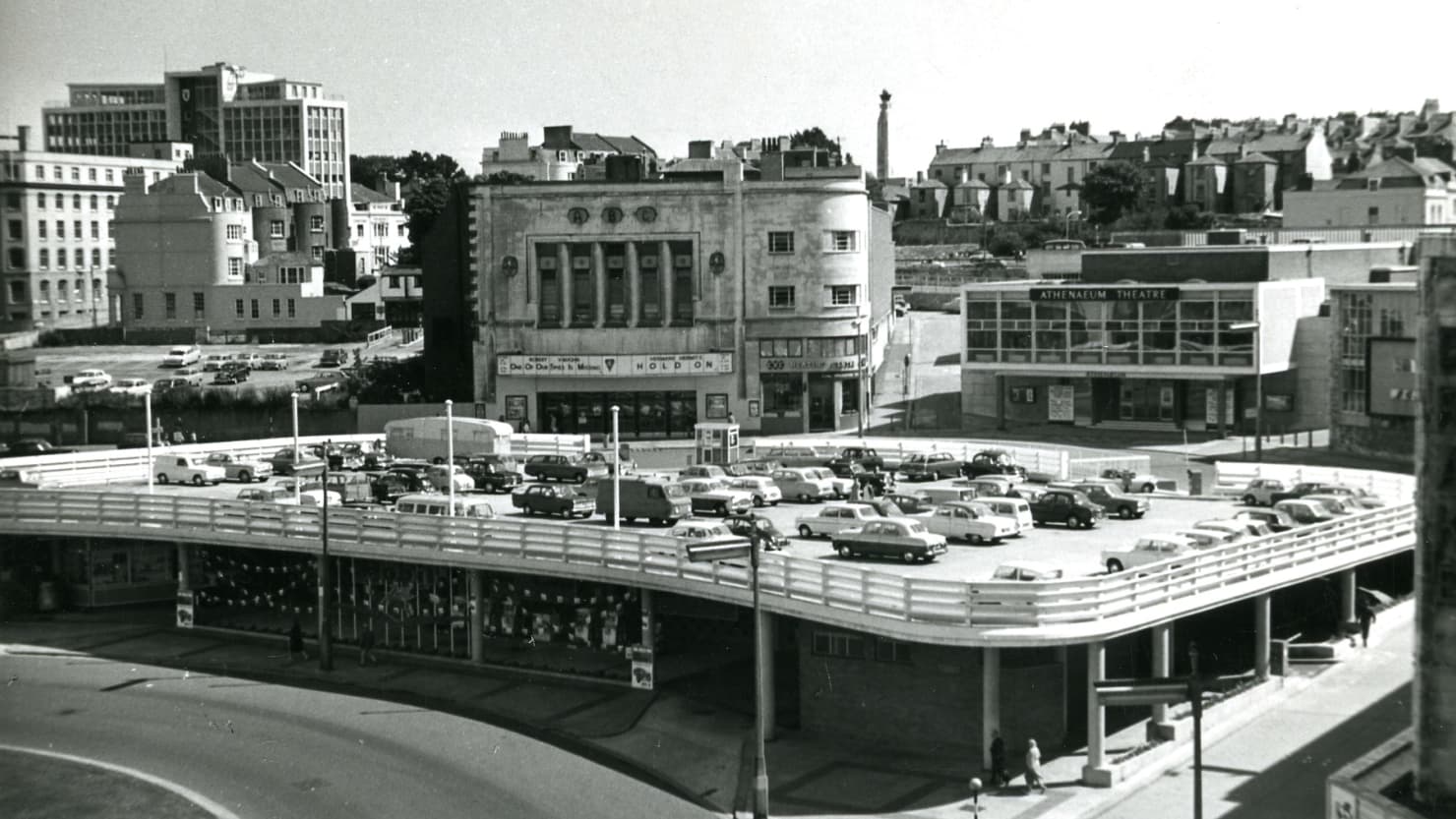 Throughout the 1960s and 1970s, Plymouth hosted some of the biggest acts in music, from The Beatles to T-Rex and The Rolling Stones to Elton John. They all played in one of the few buildings in the city centre to survive the Blitz and subsequent rebuilding, the ABC Cinema on Athenaeum Place.
Originally built in 1938 and named The Royal, it became one of the city's premiere entertainment spots. For a brief period in the 1950s it was named the Theatre Royal, but in 1958 its name changed to the one most familiar to many Plymothians, the ABC Plymouth. With a seating capacity of over 2,000, it attracted many of the most popular bands and performers who were touring at the time.
The Beatles
Arguably the biggest of all those that played were The Beatles who made two appearances, the first on 13 November 1963 in front of thousands of screaming teenagers, followed by another visit on 29 October 1964.
The bands who came to town
The Beatles weren't the only major band to perform at the ABC however. On 27 August 1964, The Rolling Stones came to town, supported by none other than The Barron Knights! Throughout the 1960s, the ABC hosted dozens of artists including Roy Orbison, Herman's Hermits, Cliff Richard, The Bachelors, The Yardbirds and many more.
1970s superstars
In the 1970s, the ABC continued to attract some of the biggest names in the business. Superstars T-Rex performed in October 1971 and Elton John just a month later. Also appearing during the 1970s were The Bee Gees, Emerson, Lake and Palmer, Deep Purple, The Bay City Rollers and Supertramp. The last major live music act at the ABC was Eric Clapton on 3 August 1976.
End of a era
Closing in October 1976, the ABC was remodelled into a three-screen cinema which opened in May 1977, putting an end to live music at the venue. The cinema continued as the ABC until 1987 when it transferred to the Cannon Cinema Group and later MGM. A management buy-out in the 1990s brought the original ABC name back into use. Between 2006 and 2019 it was operated by Reel Cinemas, however it sadly closed on 28 February 2019. Its future has yet to be decided.
Plymouth After Dark
The Box's 'Plymouth After Dark' project has been collecting stories and objects related to life in the city when the lights go down, including flyers and programmes from some of the events held at the ABC. If you have stories or objects to share, please get in touch via email. Find out more about the project or join the Facebook group where you can also share your memories.
Thanks to Tony Davey, Engagement Officer
Header image: The ABC Cinema, 1966. Image courtesy of The Box, Plymouth Libraries Collection.