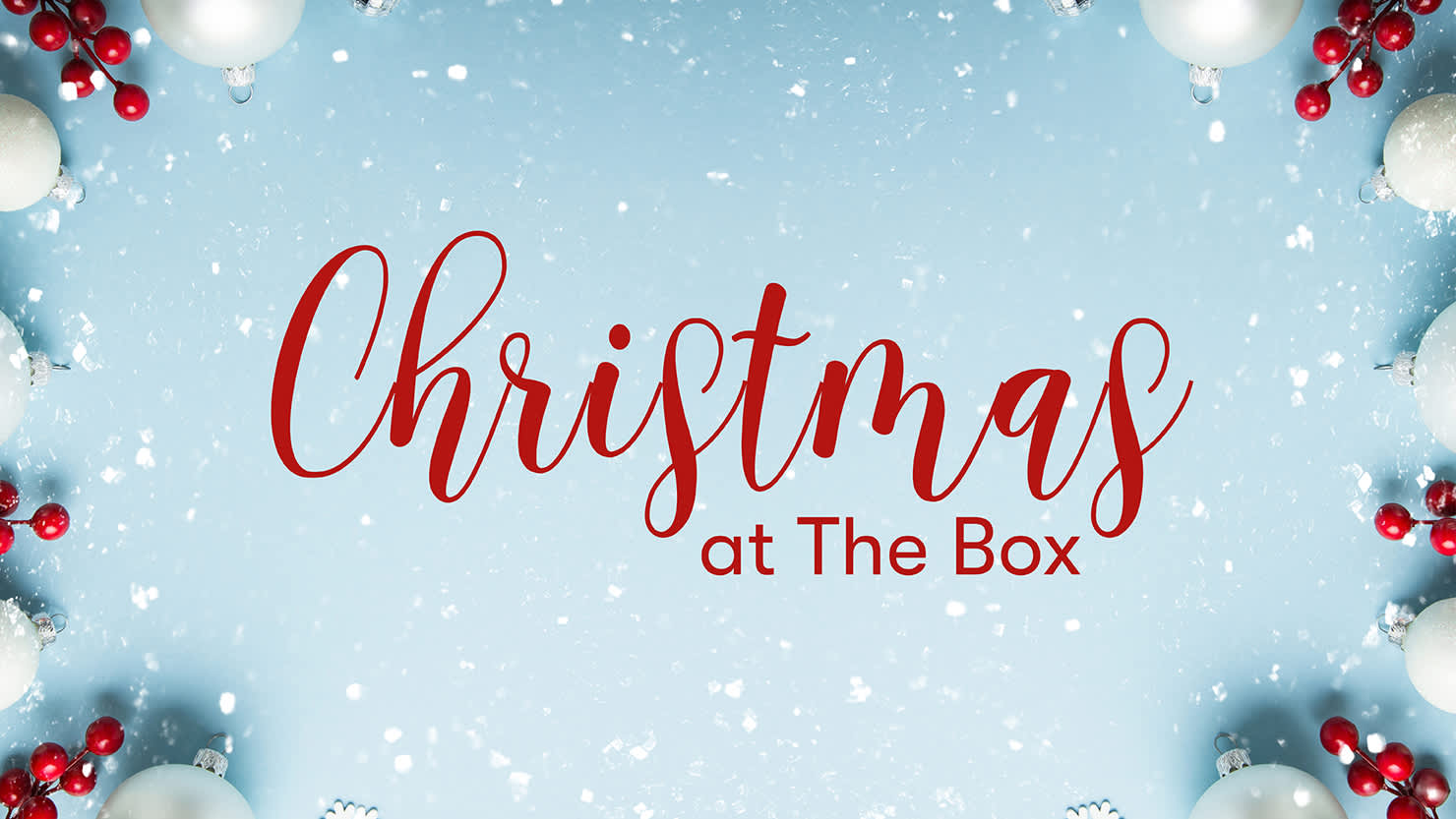 We're dreaming of..... a Christmas to remember.
It's fair to say that Christmas 2020 wasn't what everyone was hoping for - so we're making up for it in 2021. Whether you're looking for a dinner venue for your family get together, an opportunity to meet Santa with the kids or a unique backdrop to your end of year celebrations with colleagues, we can help you out.
Private Dining
Whether you're planning a seated dinner celebration or a standing canapé reception we have packages, menus and ideas to help you create your perfect event in one of our galleries. Email our friendly team for more details.
Dinner in the Kitchen & Bar
Every Wednesday to Saturday from 24 November to 22 December you can celebrate the end of the year with us in The Box Kitchen & Bar. Grab your nearest and dearest and enjoy a delicious three course menu for £40 per person. Santa came back for seconds last year! Book your table now.
Breakfast with Santa
If you've got little ones who like eating out, you can enjoy 'Breakfast with Santa' in The Box Kitchen & Bar from 9am to 11am on every Saturday and Sunday from 27 November to 19 December. Santa will be on hand to greet you as you arrive and sit down to either; pancakes with maple syrup or blueberries, a Breakfast Bap or a Breakfast Flatbread. All washed down with a hot chocolate, tea, coffee or fruit juice. Tickets are just £10 adults and £7 for under 18s. Book your table here.
Family Late
Wave off Father Christmas before he returns to the North Pole on Sunday 19 December and explore our galleries out of hours. He'll be announcing that our doors are open at 6pm from the pulpit on Tavistock Place. Enjoy some acoustic music and try your hand at our Christmas crafts. The Box Kitchen & Bar will also be open for food and drink. Tickets are just £5 per person. Keep your eyes peeled for when they're available to book!