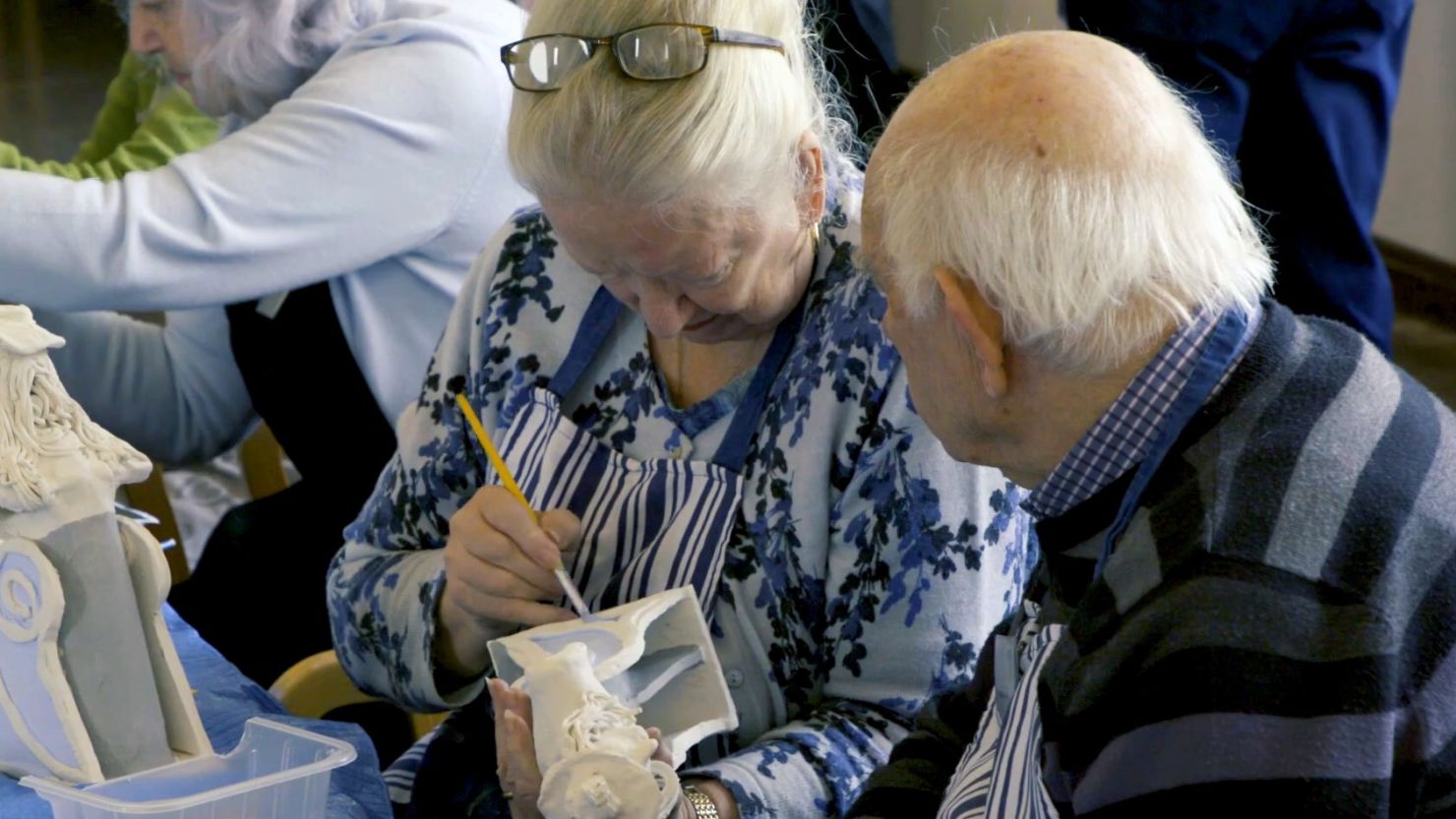 Arts & Minds is a group for people living with early to moderate stage dementia or memory loss, and their carers, friends or relatives.
The group meets twice a month on Tuesday afternoons to take part in creative sessions based on the objects and images from our collections. Sessions include activities such as painting, drawing, ceramics and the group's work is regularly exhibited in the display case outside our Simmons Learning Room.
The sessions are friendly, non-challenging and supportive and are designed to improve wellbeing and cognition in a relaxed, safe setting. They're free of charged and there's always tea, coffee and cake!
If you're interested in joining the group and would like to know more, please get in touch with Julia Watkinson. We look forward to welcoming you.