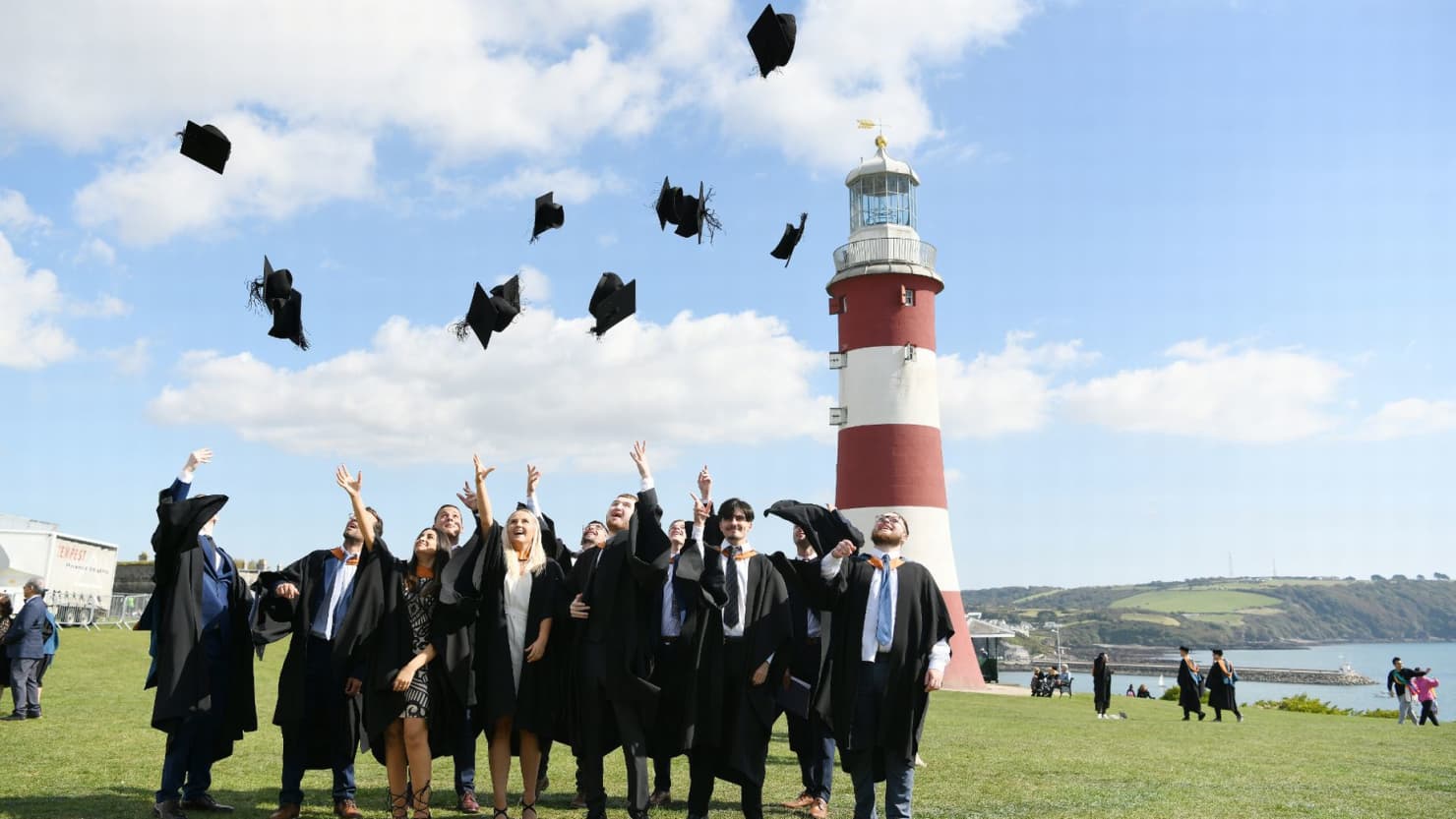 From 19-24 September, celebrate your graduation with a delicious meal at The Box.
Come and enjoy locally sourced seasonal creations underneath the flotilla of giant ship's figureheads.
Featuring a range of beautifully crafted dishes including gin cured chalk stream trout, roast supreme of chicken and iced rhubarb parfait. Topped off with a complimentary glass of prosecco, there's simply no better way to raise a toast to the big occasion.
Two courses £22 person
Three courses £27 per person
Includes a complimentary glass of prosecco
Lunch 12pm-3pm and dinner 6pm-9pm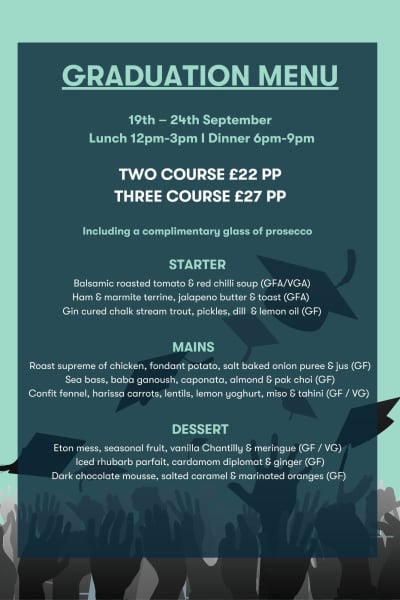 Starter
Balsamic roasted tomato and red chilli soup (GFA/VGA)
Ham and marmite terrine, jalapeno butter and toast (GFA)
Gin cured chalk stream trout, pickles, dill and lemon oil (GF)
Mains
Roast supreme of chicken, fondant potato, salt baked onion puree and jus (GF)
Sea bass, baba ganoush, caponata, almond and pak choi (GF)
Confit fennel, harissa carrots, lentils, lemon yoghurt, miso and tahini (GF/VG)
Dessert
Eton mess, seasonal fruit, vanilla Chantilly and meringue (GF/VG)
Iced rhubarb parfait, cardamom diplomat and ginger (GF)
Dark chocolate mousse, salted caramel and marinated oranges (GF)