Arts & Minds: Connections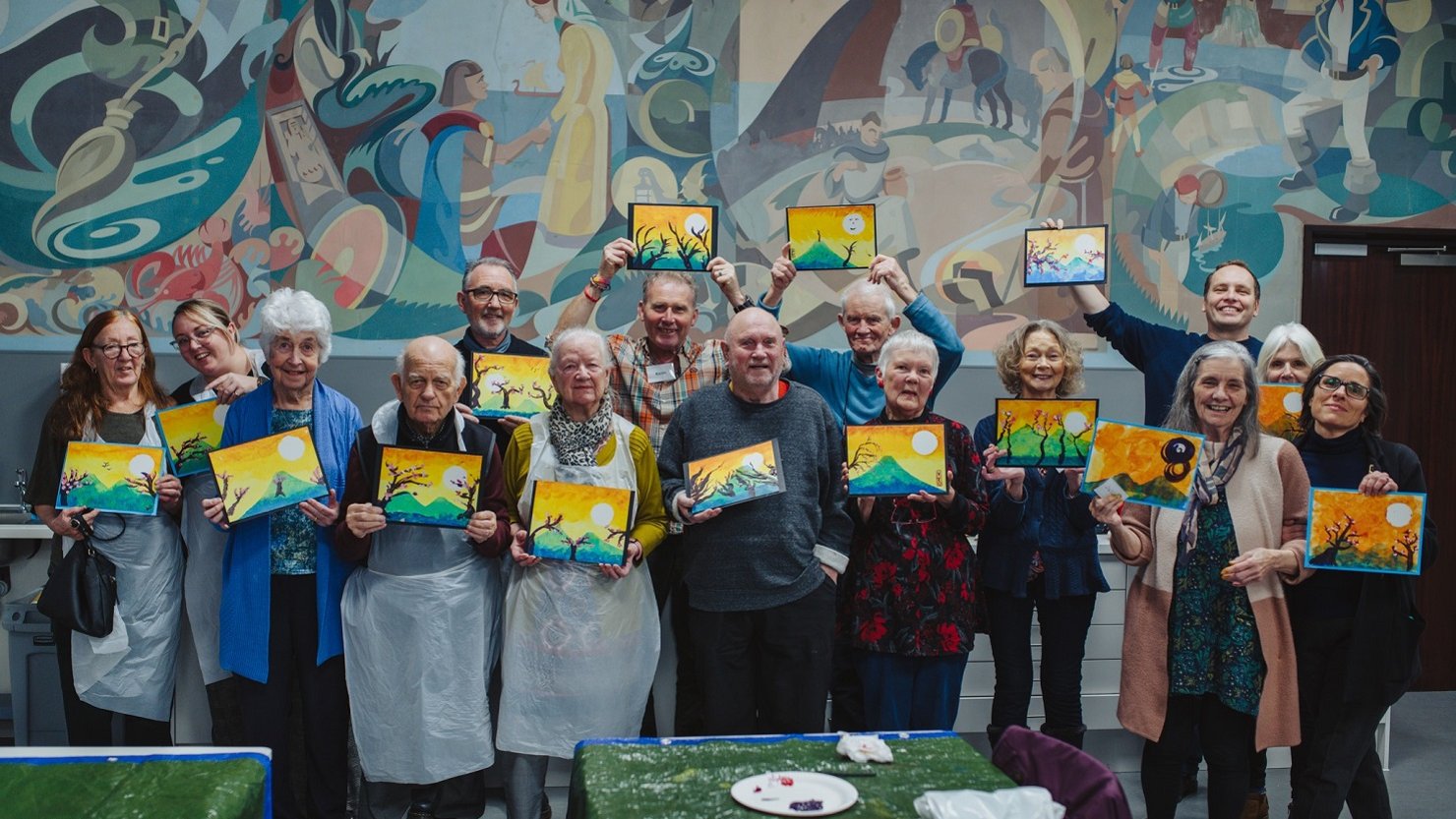 'Connections' is an exciting new programme that uses The Box's collections and exhibitions to improve wellbeing for people living with dementia and their carers.
Our aim is to improve the pathway for people living with dementia in the city through a broad range of creative activities, cultural opportunities, sessions and events.
We offer free creative sessions in a friendly, non-challenging and supportive environment. Activities are designed to improve wellbeing and cognition in a relaxed, safe setting and are connected to our permanent collections and changing exhibition programme.
Our next two-block session will take place from 2pm-4pm on 12 and 19 December and will involve block printing onto fabric and tote bags using our beautiful 'Dutch Flowers' exhibition for inspiration. Find out more!
Following this, a follow-up programme called 'Arts and Minds: Reconnect' will offer tailored sessions, special access and unique opportunities for people living with dementia and their carers' at The Box. Sessions will include supported gallery tours, exclusive previews and special film screenings.
If you're interested in taking part in any aspect of this programme, please get in touch. We look forward to welcoming you.
Our 'Arts and Minds' programme is supported by the Claire Milne Trust.