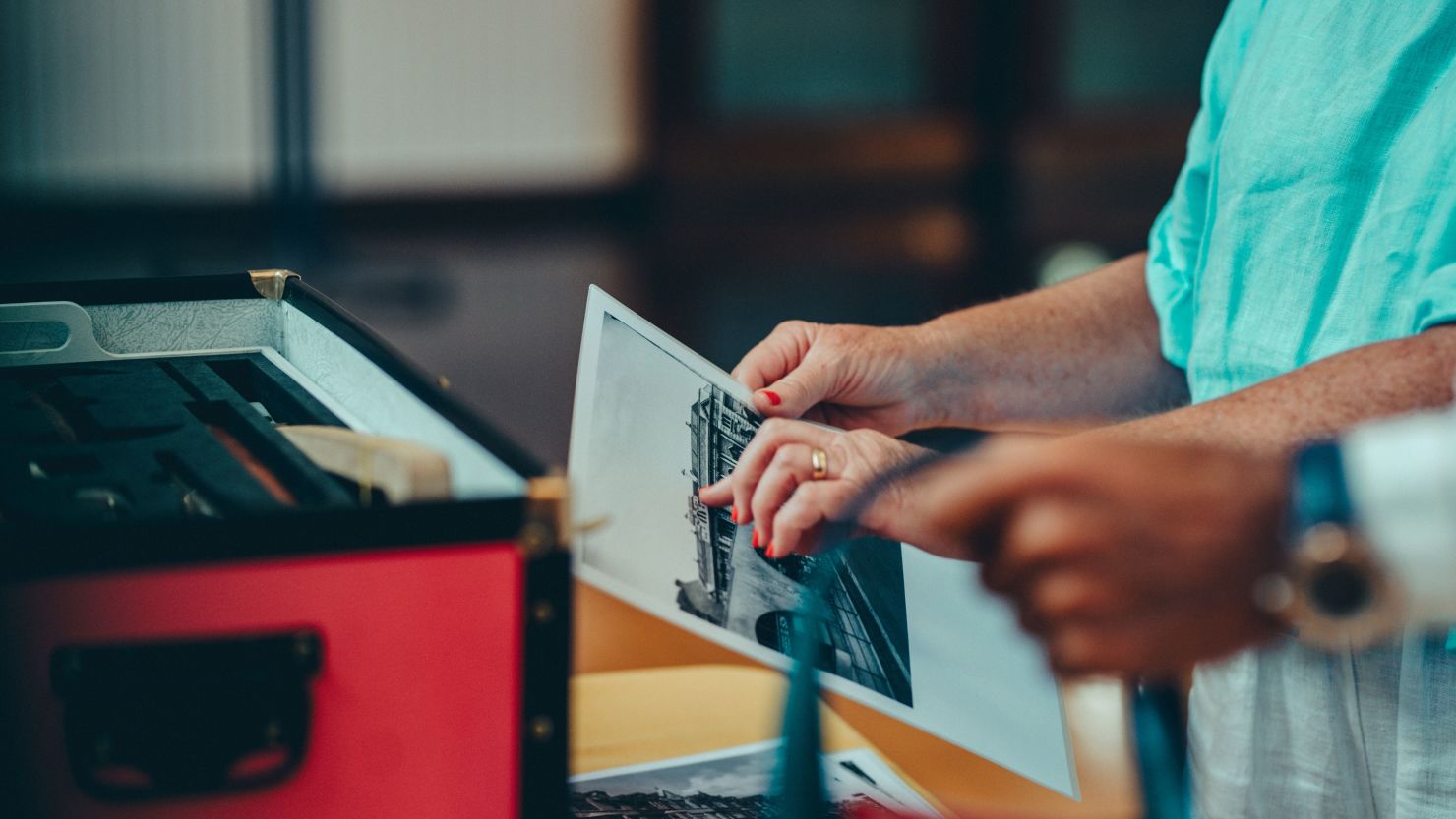 Memory loans boxes are available for care homes and older people's groups to borrow from The Box.
Reminiscence sessions using our Memory Loan Boxes are a popular way of rekindling old memories using objects and images as a starting point.
The Box has four new themed loan boxes for care homes and older people's groups to borrow. Each one contains a mixture of objects, images, a DVD film and a 'How To' guide book.
Boxes include:
Out on the Town - a Dansette record player which opens to reveal a selection of objects and images relating to nights out.
Mystery Objects - a mixture of domestic objects which have been chosen to stimulate your lateral thinking skills in order to deduce what they are.
All at Sea - a wooden sea chest containing artefacts and images that will appeal to anyone with an interest in maritime history or naval heritage.
Pick and Mix - a general selection of everyday objects and photographs designed to stimulate memories.
If you would like to book a memory box, learn more about the boxes or need advice about using them, please contact us.