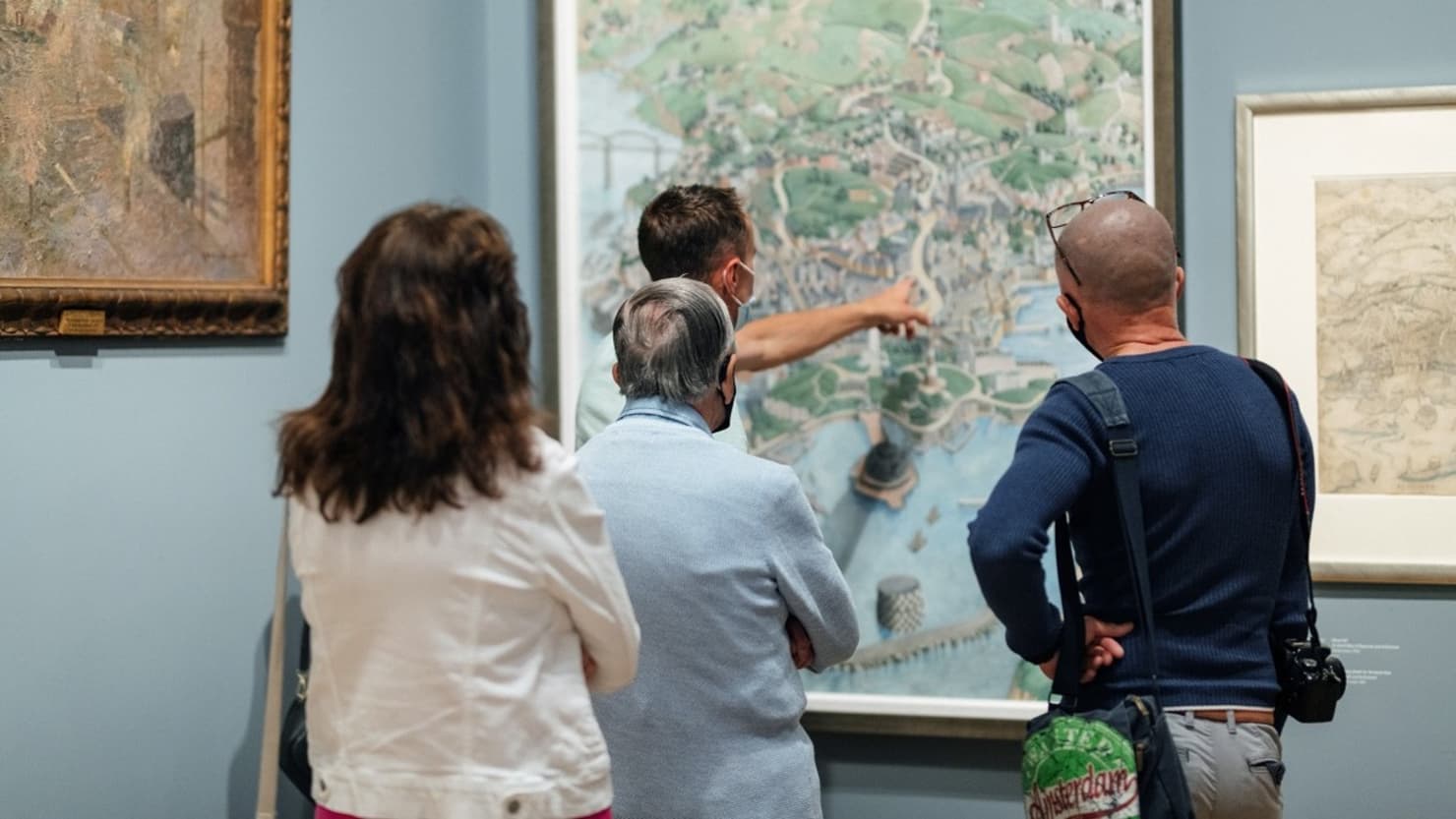 Get involved with volunteering and placement opportunities at The Box to meet people, learn something new and share your knowledge.
British Art Show Volunteers needed!
Do you love talking to people and are you interested in art? British Art Show 9 is coming to Plymouth in October and we are looking for volunteers to help bring the exhibition to life!
What is the British Art Show?
British Art Show is the largest touring exhibition of contemporary art in the UK, giving people in cities across the country the opportunity to engage with work by the most innovative artists in Britain. From 8 October – 23 December BAS9 will take place across four venues: The Box, KARST, MIRROR at the Arts University Plymouth and The Levinsky Gallery at the University of Plymouth. A huge range of works by 37 artists will be presented, engaging with many of the most urgent issues of our times, including the environmental crisis, identity and belonging, conflict resolution and healing. Find out more here.
We are looking for weekend volunteers to help welcome members of the public and make sure they have a great experience during their visit.
How you can get involved
We are looking for Volunteer Gallery Guides who are available at weekends and can commit to helping out for roughly four hours per week for all or most of the exhibition. You don't need to know a lot about contemporary art already – your enthusiasm, interest in learning about BAS9 and willingness to share your knowledge are the most important things. You'll be welcoming visitors and supporting them to explore the artworks on show.
If you're keen to find out more, please use the links below to read our handbook and role profiles, complete a registration form or email us if you have any questions. Previous volunteering experience isn't necessary as full training will be given.
Use these handy links to find out more about volunteering at The Box.
Work Experience
We're committed to the personal and professional development of Plymouth's young people. We will be offering a range of work experience opportunities from 2021 onwards.
In the meantime, volunteering is a great way to gain industry-specific experience and explore your options prior to choosing a career path.
Post-16, further and higher education
Come and work with The Box. Each department within The Box works with, supports, or in some way enriches learning opportunities for further and higher education students from a variety of local institutions.
You and your students can:
Visit our permanent and temporary displays
Book an artist facilitator workshop
Use our online resources
Experience a lecture or seminar with our team of experts, either at The Box or on campus
Participate in a collaborative project with us
Become a student volunteer.
If you would like your students to be involved with our programmes, please contact us and we'll be happy to help.