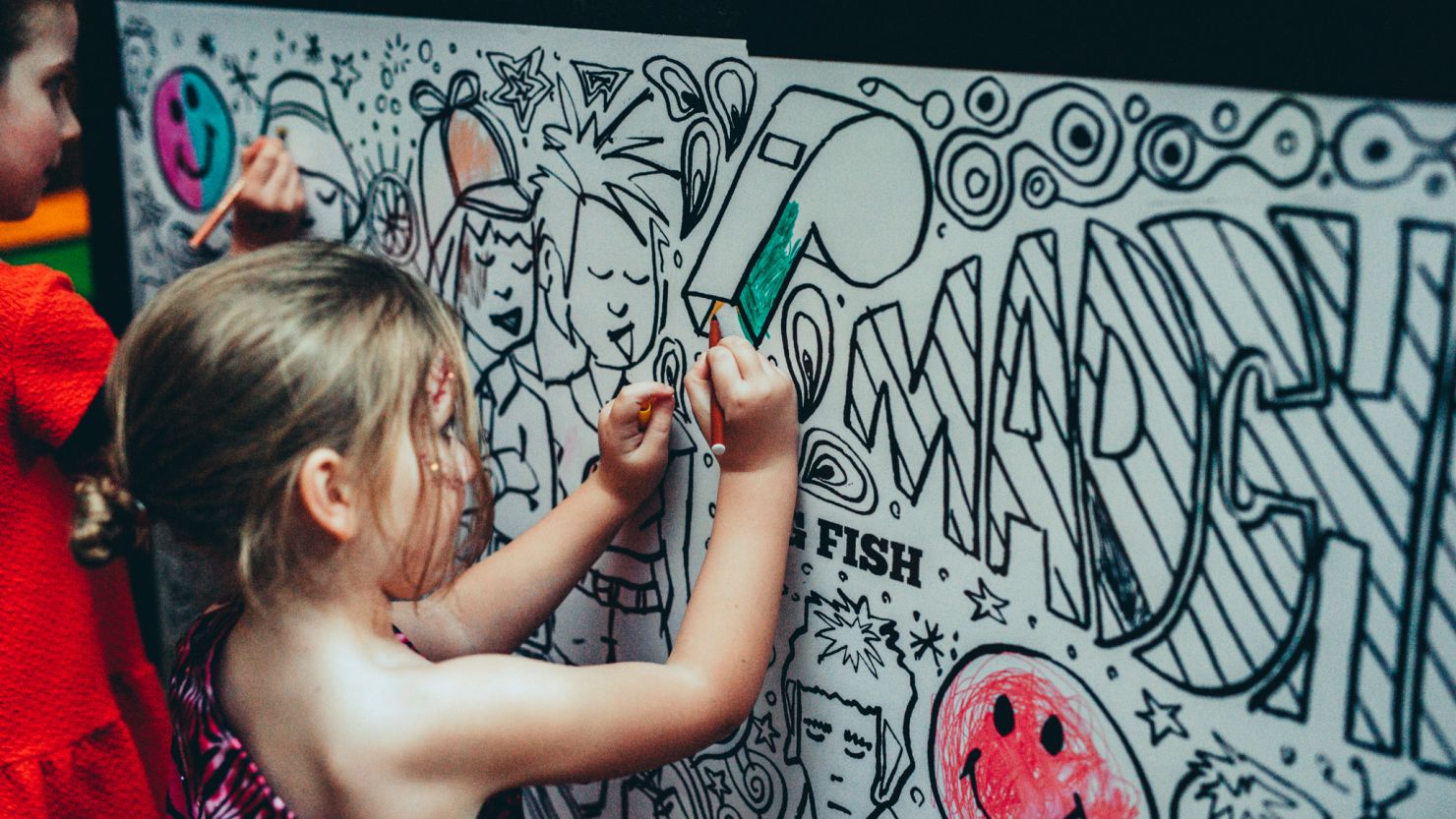 The Box is a treasure trove to explore, with activities and learning opportunities for curious children of all ages.
We place families at the heart of our offer, providing a fun and informative experience for everyone. Explore amazing artwork and fascinating objects with children:
Learn about Plymouth and the creatures that once lived here
Adventure around our galleries with one of our trails
Create something inspired by what you've discovered
Family Trails
Explore the galleries together using our Family Trails that take young visitors around The Box. Our Trails are designed to encourage families to explore together, helping you to find out more about what's in The Box, reimagine the past and ask big questions about the world around us. Pick them up at the Welcome Desk. 
Explore More
Look out for our Explore More station beside the shop. Make something to take home, play, or sit and read together. The stations are designed to be suitable for all ages and are available every day.
And Create Sessions
Drop in to our And Create sessions on the first weekend of every month, and every Tuesday during the school holidays. Inspired by objects inside The Box, these sessions are open to all ages and enable visitors to get hands-on with a different activity every month.
No booking necessary, just drop in anytime between 11am to 3pm.
Family Workshops
Learn something new and develop skills through our Family Workshops, which are held every month and throughout the school holidays. These sessions offer children a range of art techniques and ideas, as well as science-based experiments.
Workshops need to be pre-booked. More information coming soon.
I Wonder Programme
Our I Wonder programme has been created for children aged between six months and four years and their carers. Sessions run every Thursday during school terms. The sessions familiarise children with The Box, introduce them to our artwork and objects, and encourage them to make their own creations to take home.
Sessions are pre-booked on a half termly basis. More information coming soon.
Family Events
We hold regular Family Events from Slings Tours to Sleepovers at The Box. Discover something new at our Wild About Plymouth Events that run once a month with a natural history focus. More information coming soon.