The Cottonian Research Room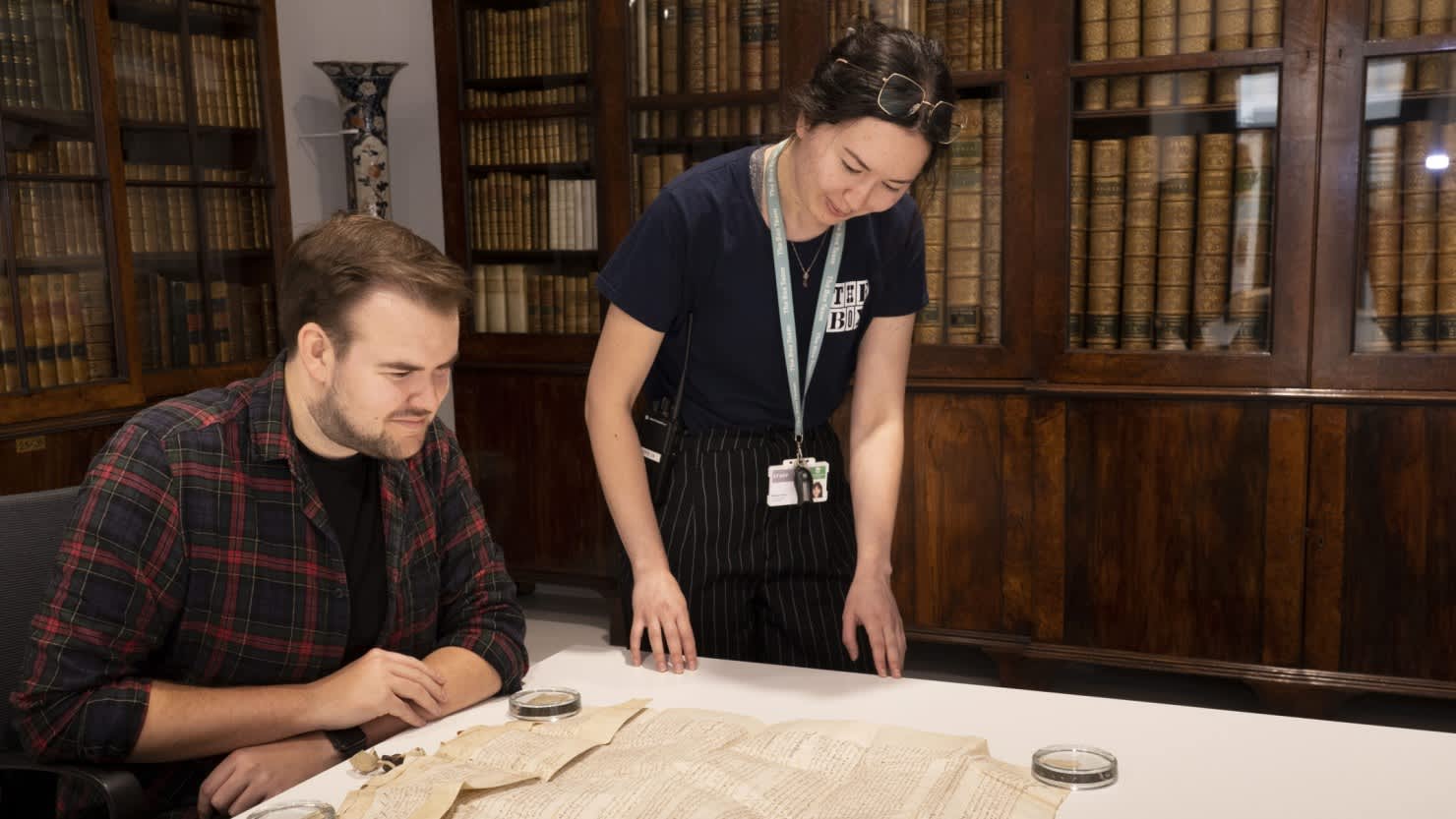 This multi-purpose space offers a dedicated research area for you to access our collections and also has highlights from our historically important Cottonian Collection of fine art on display.
The research space
Whether you're tracing your family history, working on a school project or researching a PhD thesis, we can make our collections available to you by appointment. There is no charge for this service, however we welcome donations in support of our work.
Our research space is avaliable on:
Tuesday and Wednesday: 10am-1pm and 1.30pm–4.30pm
Thursday, Friday and selected Saturdays: 1.30pm–4.30pm
Making an appointment
It's really easy to book some time in our research room:
You can pre-order up to five items per research visit.
Identify what you'd like to see using our online archives catalogue and collections catalogue
Register for an appointment by clicking on the button below. We also have some useful 'Handling collections guidelines' which you can read below.
Extra documents can be ordered in person on the day, at the discretion of the staff on duty.
If you need to take photographs of the items you're researching for your own personal use you can purchase a daily, weekly or annual license in advance of your appointment. Head to our online shop and then bring your e-receipt with you on the day.
Not sure what you're looking for? Call us on 01752 308880 and we'll do our best to help.
Restricted materials
While we do our best to make everything available, we do have some items that are restricted for reasons of ethics, safety or fragility. Access to these materials will require enhanced clearance from our curators or archivists. If your request includes restricted items we will contact you.
Some items may not appear in our collections catalogues because they are awaiting publication clearance. If you have any queries about this, please contact us via the button below or by telephone.
The Cottonian Collection
On the days and times when our research space is not in use, you can view a selection of works from our historic Cottonian Collection.
Gallery hours are:
Thursday to Saturday: 10am-1pm
Sunday: 10am-5pm
We look forward to welcoming you.
Please read these guidelines in advance of your research visit.