With Head Chef Ben Mack at the helm, The Box Kitchen & Bar is a dining experience that will make you want to return time and time again.
From delicious coffee and perfect pastries, to unique dining experiences beneath a flotilla of giant ship's figureheads, our menu celebrates both classic flavours and creative dishes.
Enjoy lunch while you experience the galleries and exhibitions at The Box, treat yourself to a weekend brunch or sample our special evening menu on Fridays and Saturdays.
Advance booking is advised. Please click on our booking link below. We look forward to welcoming you.
Please get in touch with us if you need to make a change to an existing booking.
If you'd like additional information about our COVID-19 accreditation or general health and food safety commitments, please get in touch or speak to a member of the team.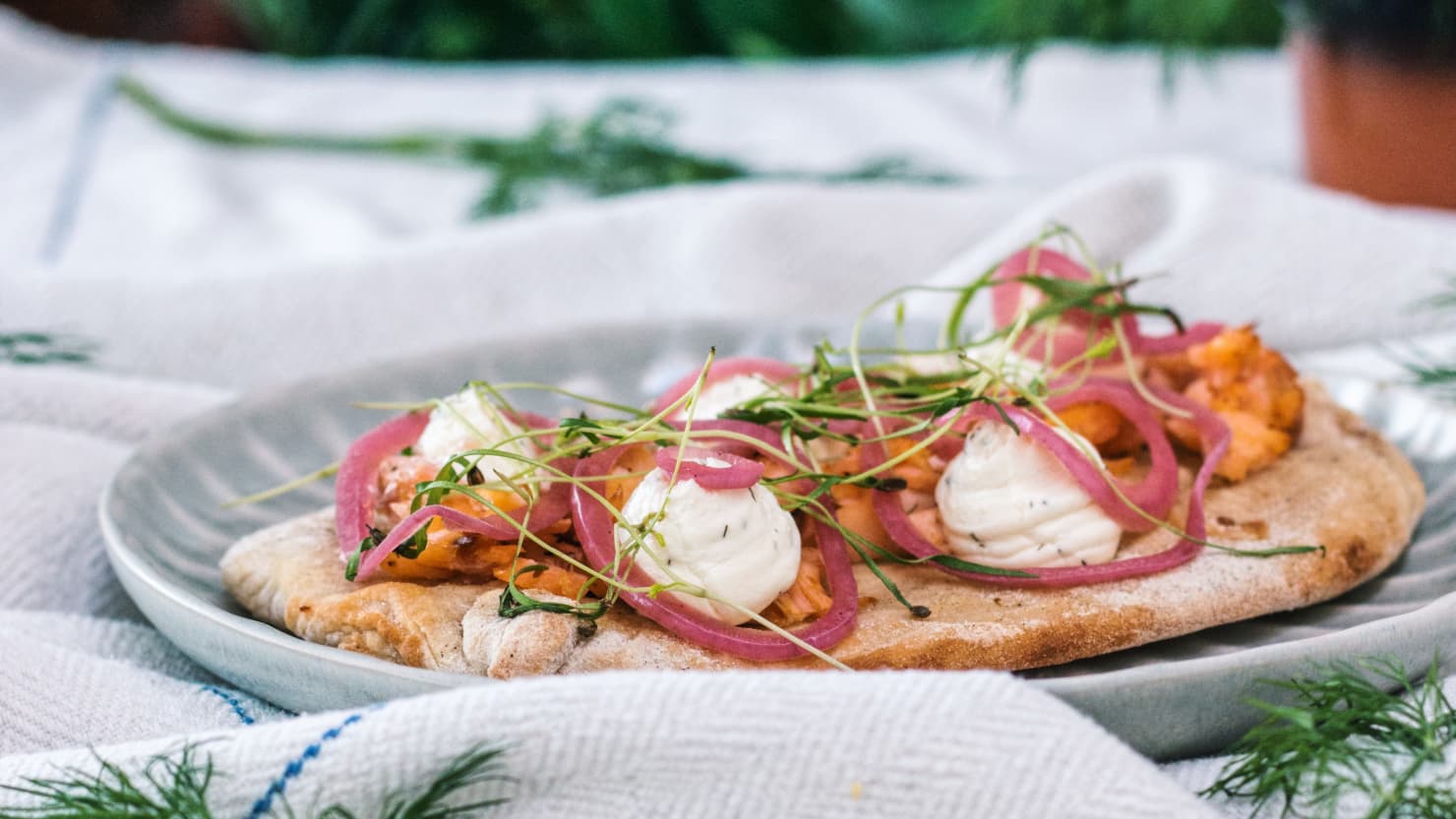 Daytime menu
Whether you're after a leisurely breakfast or popping in to fuel an afternoon of exploration around The Box, our daytime menu has something for everyone. From soaring pancake stacks to delicious nibbles and seasonal main dishes, there's plenty to discover.
Join us from 10am until 4pm, Tuesday to Sunday. Brunch is served all day and our full menu including larger plates, burgers and nibbles is available between 12pm until 4pm.
Teas, coffees and cakes are available from 10am to 5pm.
Evening
Expect to always find something different and something delicious on our evening menu. Small platters and fascinating new dishes, alongside enticing drinks, offer up the opportunity to discover a whole world of flavours through menus that truly celebrate bold tastes and local community. Throughout January our menu includes some fantastic Vegan dishes to celebrate Veganuary, and we'll be offering a speciality Veganuary menu on 29 January.
Join us in the evening from 6pm until 11pm, Friday and Saturday (last orders 9.30pm).
Kids
Little explorers can discover their yummy favourites on our kids menu. Just watch out, we hear there's a hungry Mammoth about...
Available from 12pm until 4pm, Tuesday - Sunday.
Dietary requirements
We work hard to ensure excellence and deliver memorable dining experiences. Part of this is ensuring that every guest's needs are met, including any special dietary requirements. Our teams have been trained with your health and safety as a priority, so no matter how complex the request, you can be assured all of your dietary needs will be looked after.
Breastfeeding
We are breast feeding friendly and our team are on hand to ensure your safety and comfort at all times. We're happy to answer any questions you may have about the space and facilities available to you.
Explore the local origins of our produce...