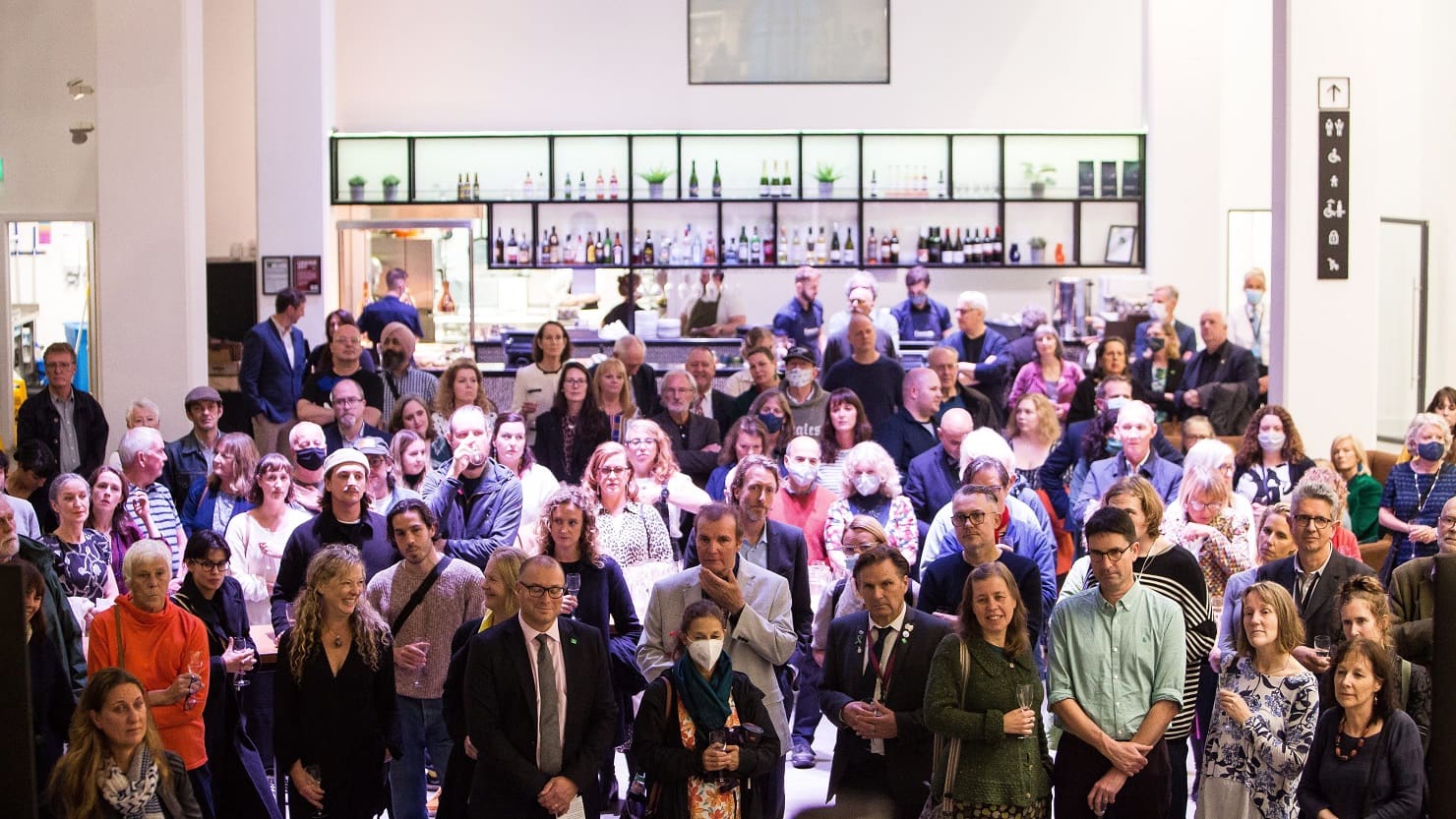 The Box Membership scheme is an excellent way to show your support and benefit from exclusive offers including early access to tickets.
Become a member
Now available to buy online. Please click on Individual or Household Membership to select the best option for you.
Our Members are our biggest supporters. Make the most of Plymouth's major new museum, art gallery and archive, whilst benefitting from free entry and early access to our impressive public programme.
Membership benefits include:
Unlimited free entry to Elizabethan House and Smeaton's Tower during the summer season
Unlimited free entry to the Mayflower Museum
Discounted tickets to behind-the-scenes tours
Early bird access to many ticketed events
Ticket credit or exchanges up to 3 days prior to an event
Invitations to special events and previews
Exclusive members newsletter
Exclusive offers for shopping onsite and online
Unlimited free delivery when you order from The Box shop online
FAQs
When and how can I become a Member?
Individual, Household and Gift Memberships are available to buy online - please see our links above. If you're unable make a purchase online, we may be able to help you using the iPad at our Welcome Desk.
How long does membership last?
Memberships are available on a rolling basis throughout the year and last for 12 months.
Is there a Membership Card?
Yes. Your membership card will be posted to you once ready and is made from card in accordance with our policy for minimising single-use plastic.
The card is linked to your record and can only be used by you. Our individual membership card covers one adult and up to three children who live at the same address. Our household membership card is for two adults and up to three children who live in the same household. You cannot allow anyone else to use your card and we may ask for proof of identity.
Read our full membership terms and conditions.
Can I upgrade my membership?
Yes. If you have an Individual Membership you can upgrade it to a Household Membership. You will be charged £20 to upgrade from the Individual to the Household Membership. We will then send you a new Household Membership card.
Is there a 'Friends' scheme that I can join?
From 1951 to 2019 we were fortunate enough to benefit from the generous support of the Friends of Plymouth City Museum and Art Gallery (FPCMAG) and we thank them for all their hard work and contributions. At the end of 2019 they closed their membership scheme and were invited to become the first Members of The Box.
Is there a Patron's Circle at The Box?
We are planning to establish a Patron's Circle to recognise the contribution of our high-level donors and high-profile ambassadors. If you are in a position to consider making a substantial (£1000+) donation to The Box Foundation then please get in touch with us to discuss how we might work together and acknowledge your support.