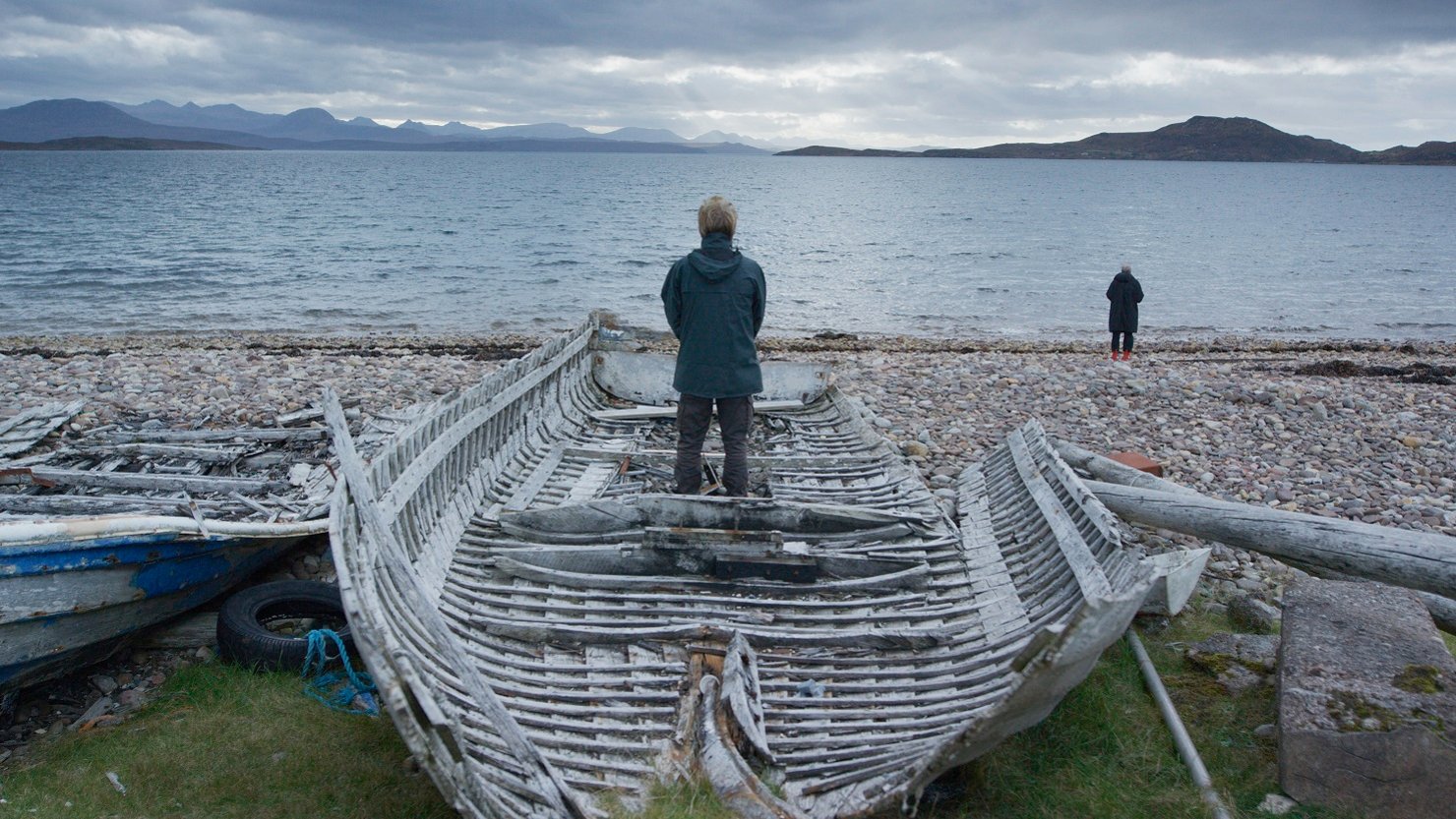 30 Nov 2023 - 02 Jun 2024
Open Tuesday to Sunday from 10am-5pm and selected bank holidays
Experience the UK premiere of a major new multi-screen film commission by visionary artist and filmmaker John Akomfrah.
More info
'John Akomfrah: Arcadia' has a running time of approximately 51 minutes. There's no right or wrong way to experience the film, but if you'd like to watch it from start to finish, screenings begin at 5 minutes past the hour between 10.05am and 4.05pm.
Free admission. No need to book.
With beautiful visuals of landscapes from across the globe, stunning underwater footage and a haunting soundtrack, Arcadia reflects on 'The Columbian Exchange' – the widespread transfer of plants, animals, precious metals, commodities, populations, technology, diseases and ideas between the Americas, Afro-Eurasia and Europe – the 'New World' and the 'Old World' – from the 1400s onwards.
The film is presented across five screens in the shape of a cross with a multi-layered narrative featuring storms, restless seas, vast skies, beaches, ice fields, mountains, rivers and forests.
We see how miraculous our planet is, but the epic scenery and landscapes are 'interrupted' by images of cargo, symbols of trade, ageing boat hulks, microbes, cells and people suffering from smallpox. They combine to evoke ideas of migration, journeys, colonial encounters, how things travel and spread, growth and decay.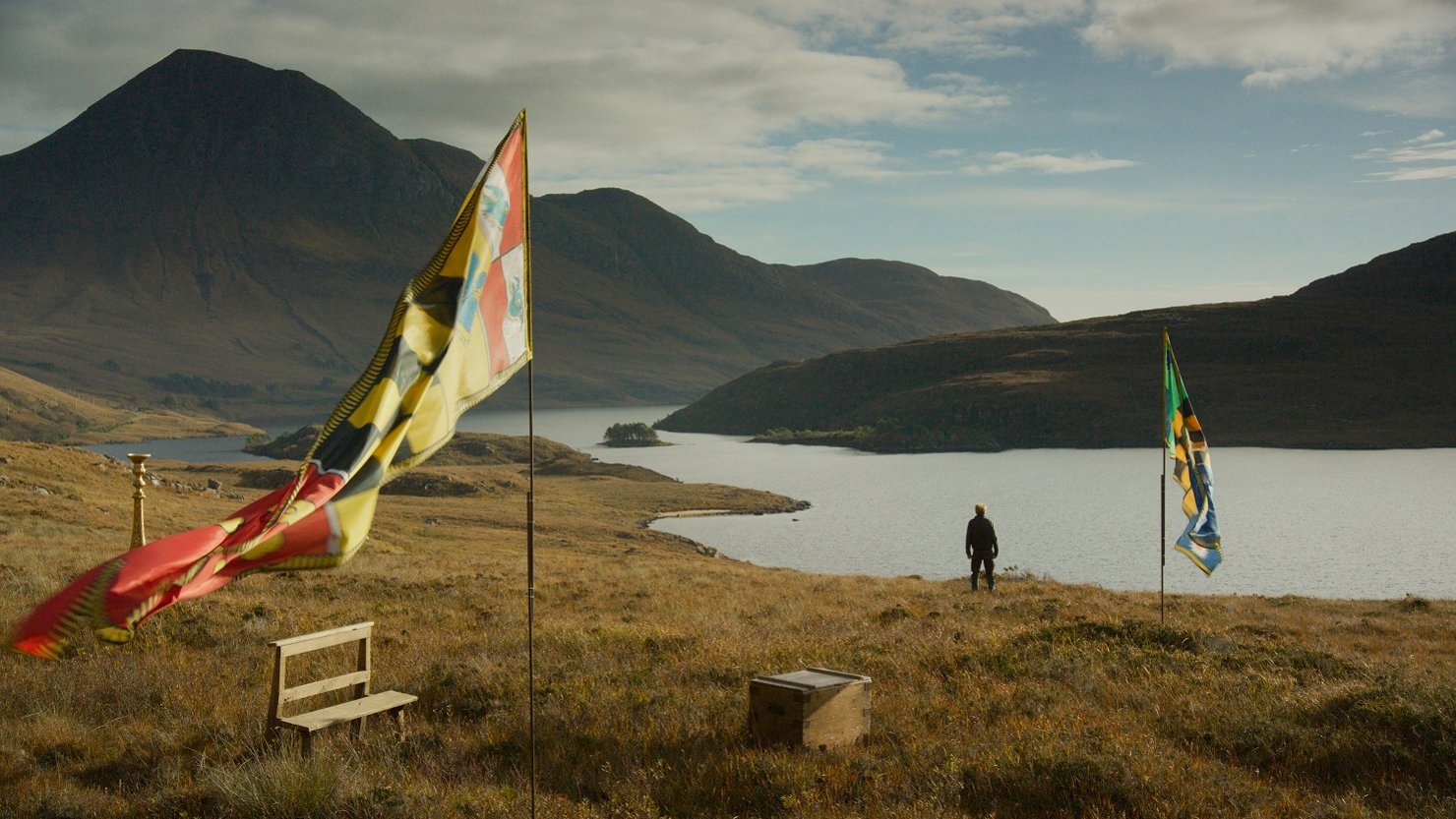 I wanted to go back to a time before the guns came out – to explore what other weapons, intended or otherwise, were in play. There are always powerful forces at work that are beyond our control. Humans are never the only actors on the stage.

John Akomfrah
Arcadia has a running time of approximately 51 minutes. If you'd like to watch the film from start to finish screenings begin at 5 minutes past the hour from 10.05am until 4.05pm Tuesday-Sunday and on selected bank holidays.
John Akomfrah will represent Great Britain at the prestigious 2024 Venice Biennale, Italy from 20 April-24 November 2024.
John Akomfrah: Arcadia was commissioned by The Box; co-commissioned by Sharjah Art Foundation and Hartwig Art Foundation, Amsterdam; and generously supported by Polygreen Culture and Art Initiative (PCAI), Piraeus, Greece, and Arts Council England.
Find out more
• Hirshhorn Museum's Talking to our Time: John Akomfrah (2023)
• John Akomfrah in 'London' from Art in the Twenty-First Century (2023)
• Yale Center for British Art's, at home: Artists in Conversation (2022)
• San Fransisco Museum of Modern Art's Artist Salon (2019)
• Barbican Meets: John Akomfrah (2017)
• John Akomfrah in Tate's Why History Matters (2016)
• Lisson Gallery's weekend talk: John Akomfrah and Ekow Eshun (2016)
• John Akomfrah: A Space of Empathy: 9 November 2023-28 January 2024 at the SCHIRN, Frankfort
Image credit
John Akomfrah, Arcadia, 2023. © Smoking Dogs Films; Courtesy Smoking Dogs Films and Lisson Gallery.