'A Fish Sale on a Cornish Beach' by Stanhope Forbes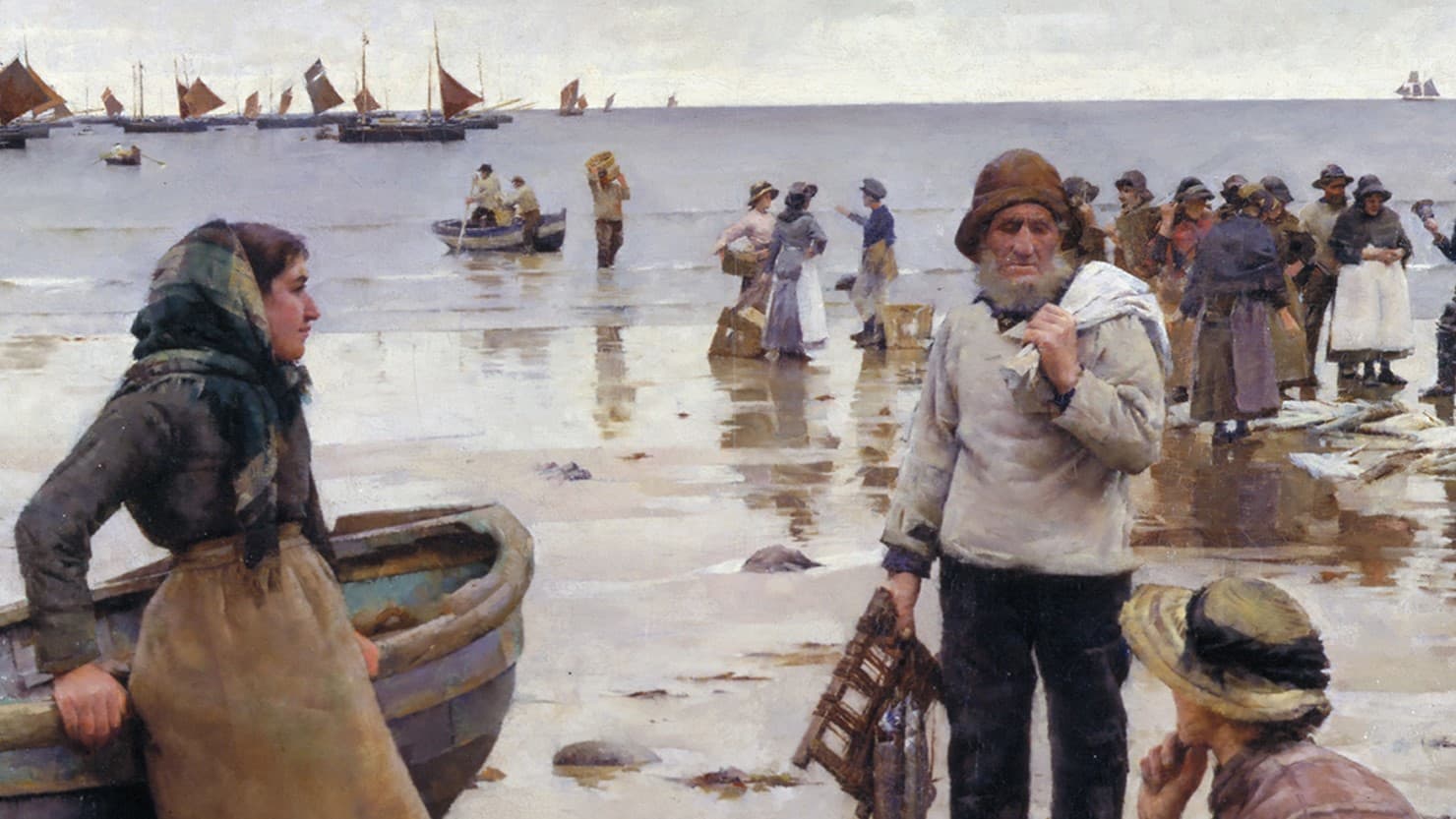 This painting by Dublin-born artist, Stanhopes Forbes (1857-1947) is quite possibly the most popular work of art from our collections. Even though it's been on display many times since it was acquired in 1962, 'A Fish Sale on a Cornish Beach' still blows people away.
Forbes began his art studies in London at the Lambeth School of Art, followed by a period at the Royal Academy Schools. In 1880, he travelled to France where his painting became increasingly French in its appearance. French art was really pushing boundaries at the time and an important aspect of this was 'plein-air', or out of doors, painting.
Having already spent time in Paris, Forbes travelled to work in the villages of Brittany where many artists had already settled and were busy capturing their idyllic surroundings. Many of them would later settle in the Cornish fishing village of Newlyn, the place Forbes moved to himself in 1884. It was in Newlyn that he painted this plein-air masterpiece.
Forbes had begun to develop ideas for 'A Fish Sale on a Cornish Beach' when he first arrived in Newlyn. His enthusiasm for it was clear when he wrote to his mother in 1884, saying: "Anything more beautiful than this beach at low water I never saw and if I can only paint figures against such a background as this shining mirror-like shore makes, the result should be effective."
He worked furiously on extensive sketches, many using oil paints on canvas. In these small works, aspects that would later appear were quickly worked out, changed or adapted. Sometimes the ideas were left out of the finished painting altogether.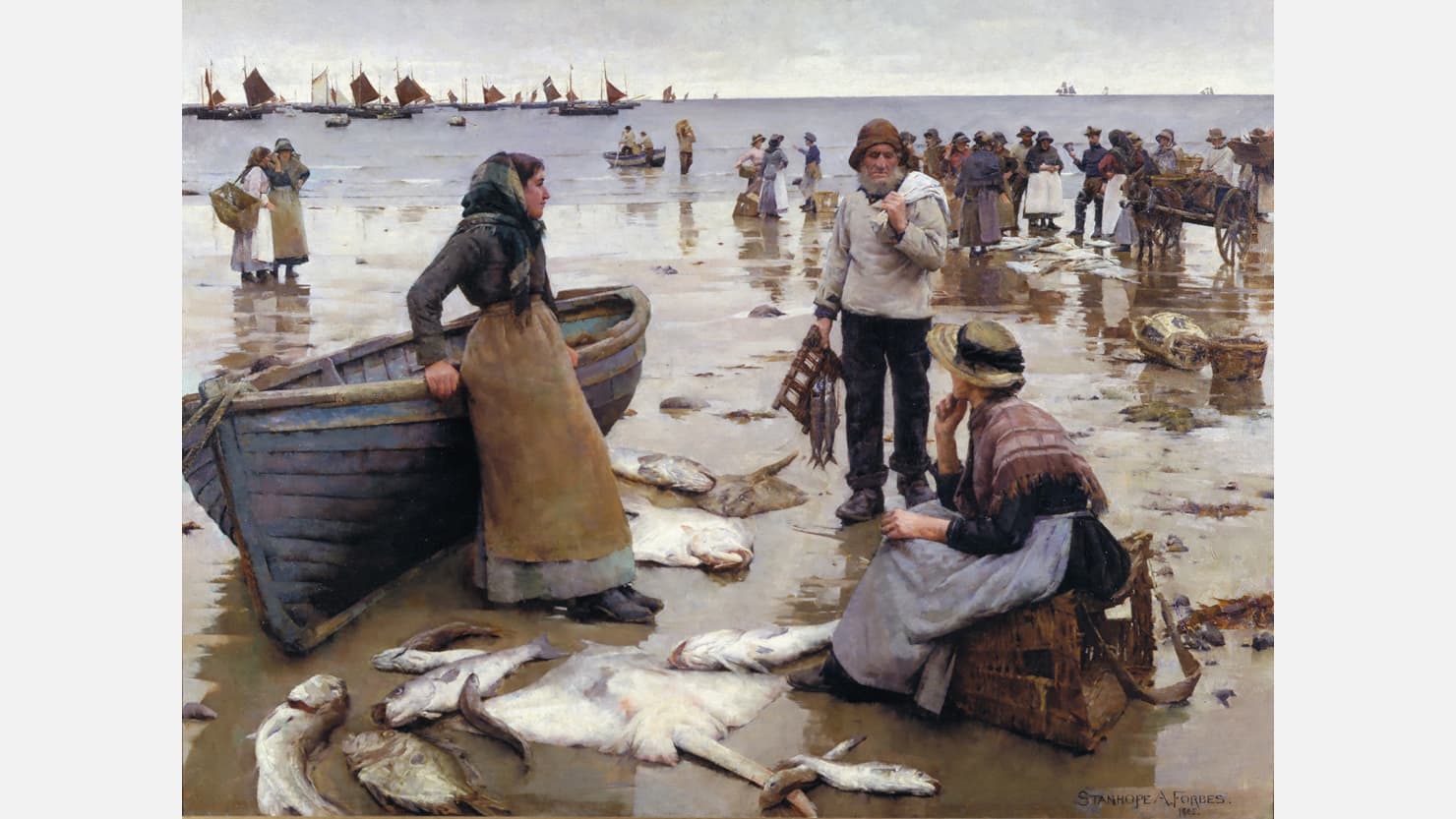 Forbes started with a large canvas of nearly nine feet wide but it was difficult to work with outdoors so he abandoned it. At five feet wide by four feet high (around 150 cm x 120 cm) the smaller canvas he ultimately chose would have still been a challenge on the beach – but he persevered.
Forbes worked on his canvas for nearly a year, finally displaying 'A Fish Sale on a Cornish Beach' to critical acclaim at the 1885 Royal Academy exhibition.
From today this great work of art can be seen in The Box's 'Our Art' gallery. Come and marvel at the quality and detail of Forbes' painting and the scene he captured in the outdoors – the weather-beaten fishermen in their sou'wester hats and smocks; the hard working fisherwomen in their shawls and traditional 'towser' aprons; the auction activity taking place on the beach; and the fleet of Cornish luggers with their distinctive red and brown sails in the background.
Many thanks to the Collections and Engagement Programmes Teams at The Box