Artists announced for final leg of British Art Show 9 in Plymouth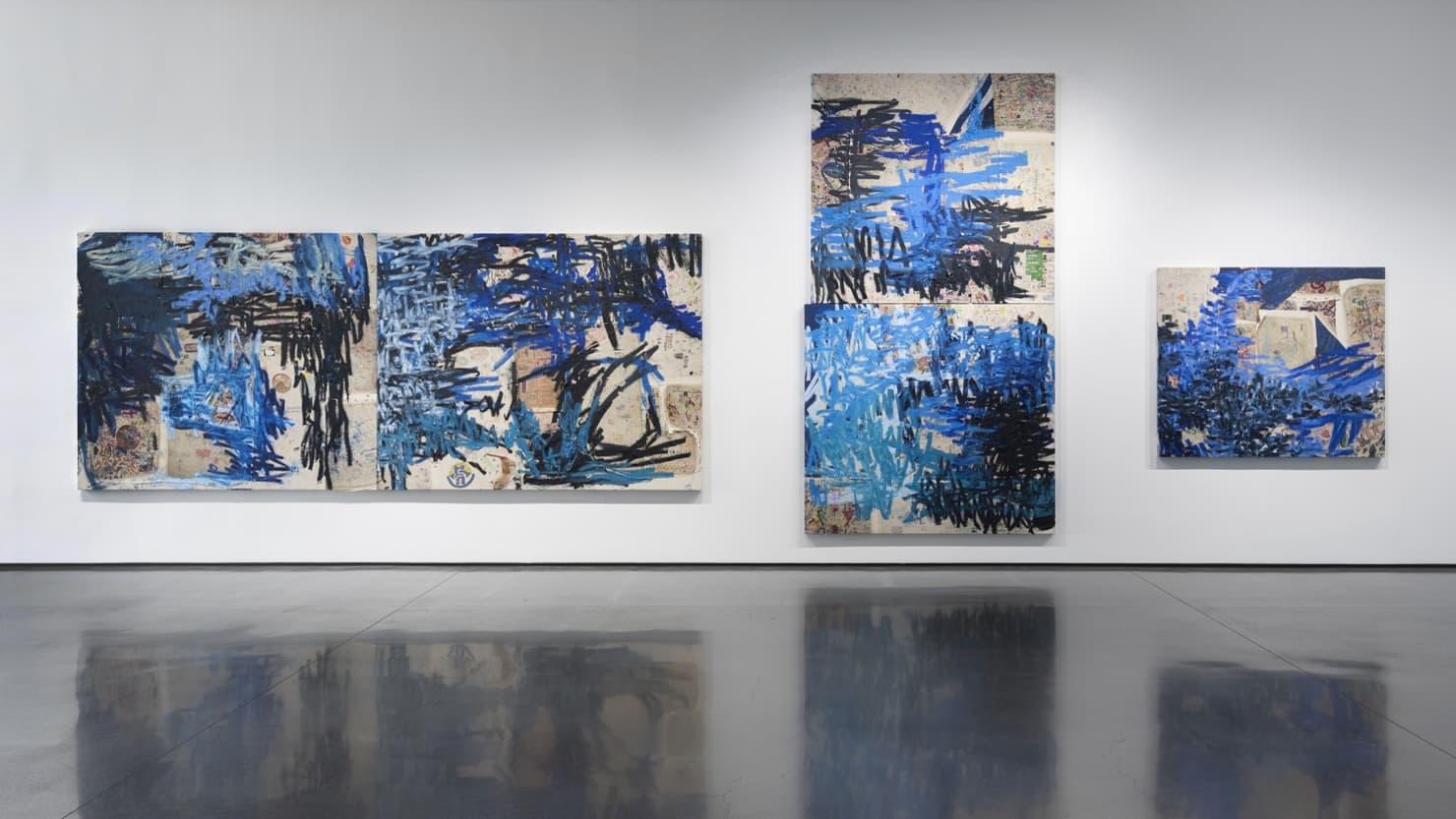 British Art Show 9 (BAS9), Hayward Gallery Touring's landmark contemporary art exhibition, will culminate in Plymouth this autumn (8 October – 23 December), after successful showings in Aberdeen, Wolverhampton and Manchester. 37 artists have been confirmed for this fourth and final stop on the national tour, which brings the work of some of the UK's most exciting contemporary artists to four cities every five years.
British Art Show 9 is curated by Irene Aristizábal and Hammad Nasar and highlights work that has been made since 2015. The exhibition is structured around three main themes – Healing, Care and Reparative History, Tactics for Togetherness and Imagining New Futures – and has evolved with every city, with a different combination of artworks and artists that respond to each location.
In Plymouth, the exhibition will be centred on the migration of bodies, peoples, plants, objects, ideas and forms; taking inspiration from and referencing the role it has played in Britain's colonial past, as well as the encounters between British and other cultures that have and continue to enrich our society.
The selected artists will present their work across four different venues: The Box, KARST, The Levinsky Gallery at the University of Plymouth and MIRROR at the Arts University Plymouth. It's the second time Plymouth has hosted the ambitious exhibition, following its successful presentation of British Art Show 7 in 2011. In 2022, the exhibition will also be delivered in partnership with Plymouth Culture.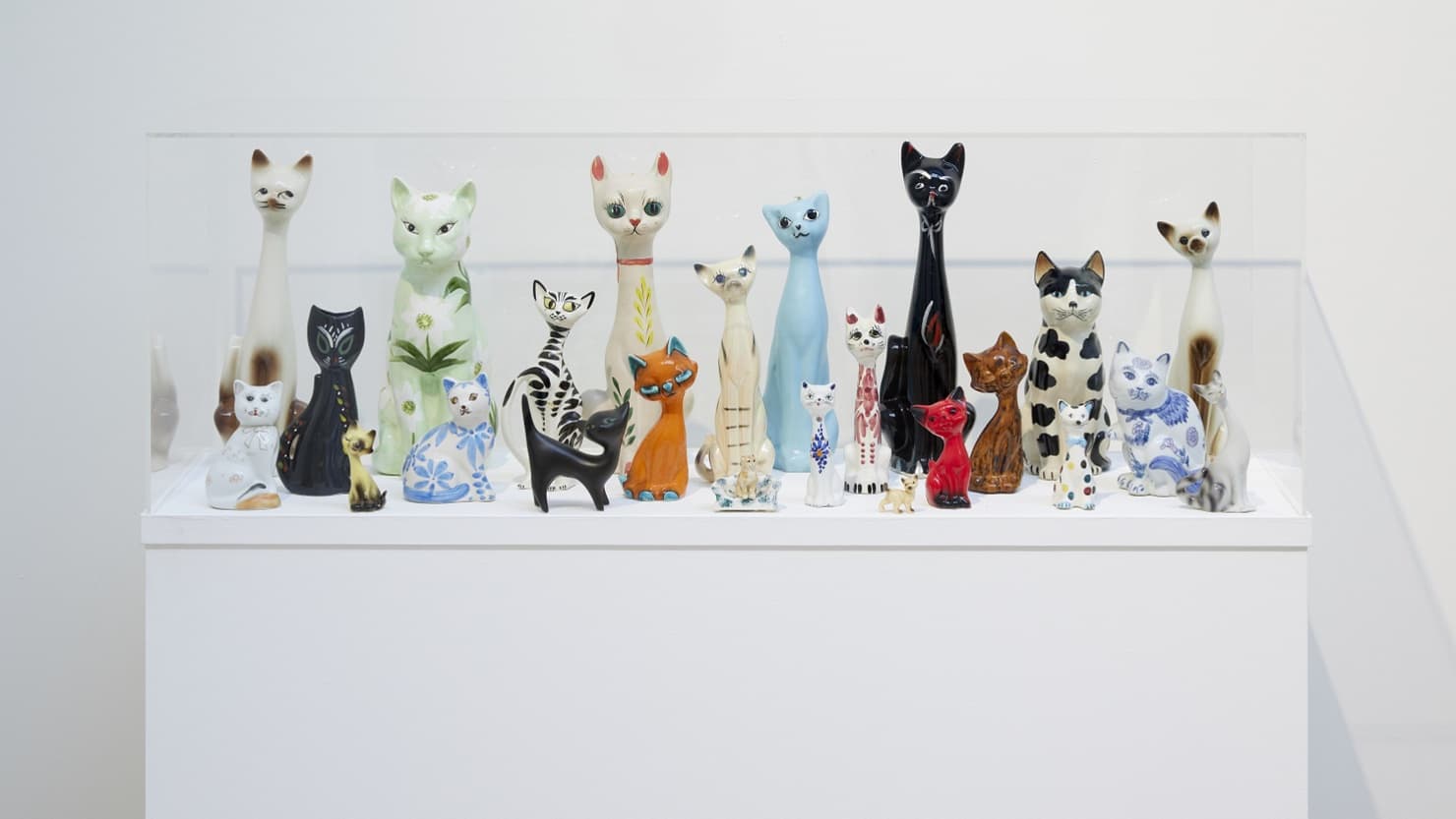 The confirmed artists for Plymouth are:
Hurvin Anderson | Michael Armitage | Oliver Beer | Maeve Brennan | James Bridle | Helen Cammock | Than Hussein Clark | Cooking Sections (Alon Schwabe & Daniel Fernández Pascual) | Sean Edwards | Mandy El-Sayegh | Gaika | Beatrice Gibson | Patrick Goddard | Anne Hardy | Celia Hempton | Andy Holden | Marguerite Humeau | Lawrence Lek | Ghislaine Leung | Elaine Mitchener | Oscar Murillo | Grace Ndiritu | Uriel Orlow | Hardeep Pandhal | Hetain Patel | Florence Peake | Heather Phillipson | Joanna Piotrowska | Abigail Reynolds | Margaret Salmon | Katie Schwab | Tai Shani | Hanna Tuulikki | Sin Wai Kin | Caroline Walker | Alberta Whittle | Rehana Zaman
Their works include film, photography, multimedia, painting, sculpture and performance. They're presented at a precarious moment in Britain's history, which has brought politics of identity and nation, concerns of social, racial and environmental justice, and questions of agency to the centre of public consciousness.
British Art Show 9 also includes a programme of artist films and a dedicated website which enables artists to share works online. A programme of events and talks for people of all ages will take place in Plymouth, while outreach and Ambassador programmes will create further opportunities for people to engage with the exhibition and its themes.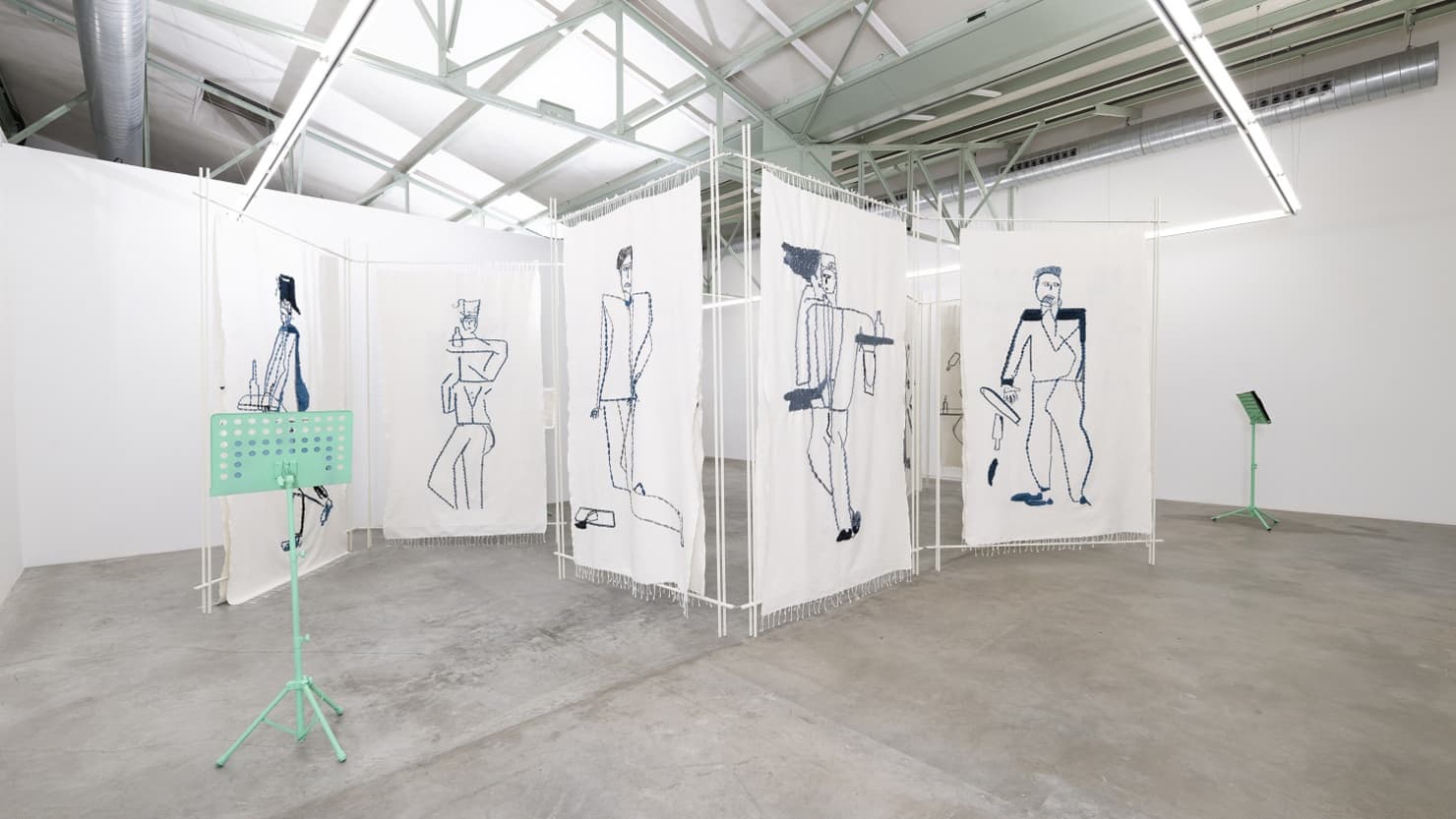 Selected highlights of BAS9 Plymouth:
Oliver Beer: Presented at MIRROR, Arts University Plymouth, Household Gods (2019) is a sound and sculptural installation consisting of vessels selected by the artist for their specific musical resonances. The objects are equipped with internal microphones that capture their internal ambient noise to create a symphony that resonates throughout the gallery.

Cooking Sections: CLIMAVORE: Marsh Orchards / Mining Meadows (2022) is a project that seeks to develop a long-term vision and plan to transform the riverside areas of Plymouth back into a thriving ecosystem that grows food while cultivating habitats.

Beatrice Gibson: Gibson's Alkestis (2022) is an immersive video installation that ponders a tragic-comic perspective on death and the end of history. Featuring the artist and her young family, the piece charts their relocation from post-Brexit Britain to the Mediterranean in a time of political, social and economic chaos.

Celia Hempton: Hempton's Chat Random paintings are a series of portraits painted 'live' whilst using the social networking platform chatrandom.com.

Marguerite Humeau: Humeau's Venus of Frasassi, A 10-year-old female human has ingested a rabbit's brain (2018) is part of a series of sculptural works with titles often inspired by prehistoric Venus figures and which emphasise the fluid connection between language, consciousness and sculpture.

Ghislaine Leung: Leung's playful interventions often take a critical look at art galleries. In the case of VIOLETS 2 (2018) she uses deceptively minimal means and readymade objects to highlight what often goes unnoticed.

Elaine Mitchener: Mitchener's installation memorialises some of the 2,000 enslaved African people owned by an 18th-century sugar planter. He inventoried these people along with other possessions such as furniture and livestock, replacing their birth names with English names.

Hanna Tuulikki: Tuulikki's Seals'kin (2022) is a sonic and choreographic meditation on loss, longing, transformation and kinship.

Alberta Whittle: Whittle's filmic and performative installations unravel 'contested, difficult histories' to open up space for reconciliation. Her British Art Show 9 commission, Hindsight is a luxury you cannot afford (2021-22), is an evolving body of work that has developed over the course of the exhibition. It reflects on the 400th anniversary of the Mayflower voyage from Plymouth to the so-called 'New World'.
Brian Cass, Senior Curator, Hayward Gallery Touring, said:
We're really looking forward to returning to Plymouth, just over ten years on from the last time it hosted a British Art Show. In 2011, it was the first time a number of the city's galleries had worked collaboratively to stage such a major contemporary art exhibition and it created a real impact and legacy. We're delighted to be working with The Box, KARST, the Levinsky Gallery, MIRROR and Plymouth Culture on this exhibition bya range of remarkable artists, and hope this iteration of the show will create conversations, challenge perceptions and encourage visitors to reflect on this unique time that the art world and society in general finds itself in.
Victoria Pomery, CEO, The Box said:
Excitement for British Art Show 9 is really starting to build in Plymouth so we're extremely pleased to be able to reveal the names of the artists who'll be presenting their work in the city. Working with Hayward Gallery Touring to create a presentation that is sympathetic to the challenges we've faced over the last couple of years, but which also references Plymouth and its particular histories has been a unique experience for a touring exhibition. We're really keen to see how visitors across all four venues respond and are working hard to develop a high quality engagement programme alongside the main exhibition that will offer them lots of different ways to get involved.
Hammad Nasar and Irene Aristizábal, Curators of British Art Show 9, said:
As a thriving port over the centuries, and a place of arrival and departure, Plymouth holds a fascinating place in the story of Britain and Europe's historical relationship with other lands and worlds. Connecting the power of art with these histories gives us an opportunity to have challenging but essential conversations with audiences about colonisation, exploitation and the genocide and treatment of indigenous cultures and practices. We are pleased to bring the culmination of British Art Show 9 to Plymouth this autumn and present the fourth iteration of this landmark exhibition.
British Art Show 9 is a Hayward Gallery Touring exhibition presented in collaboration with the cities of Aberdeen, Wolverhampton, Manchester and Plymouth. Curated by Irene Aristizábal and Hammad Nasar. In Plymouth, the venues will deliver the show in partnership with Plymouth Culture and with the support of Plymouth City Council, Arts Council England and Art Fund with GWR as the official travel partner.
The exhibition is accompanied by a catalogue published by Hayward Gallery Publishing, which includes two wide-ranging curatorial essays, over 200 colour illustrations and original texts on all 47 artists featured in the British Art Show 9 tour.
Find out more from the official website.