Plymouth After Dark commissions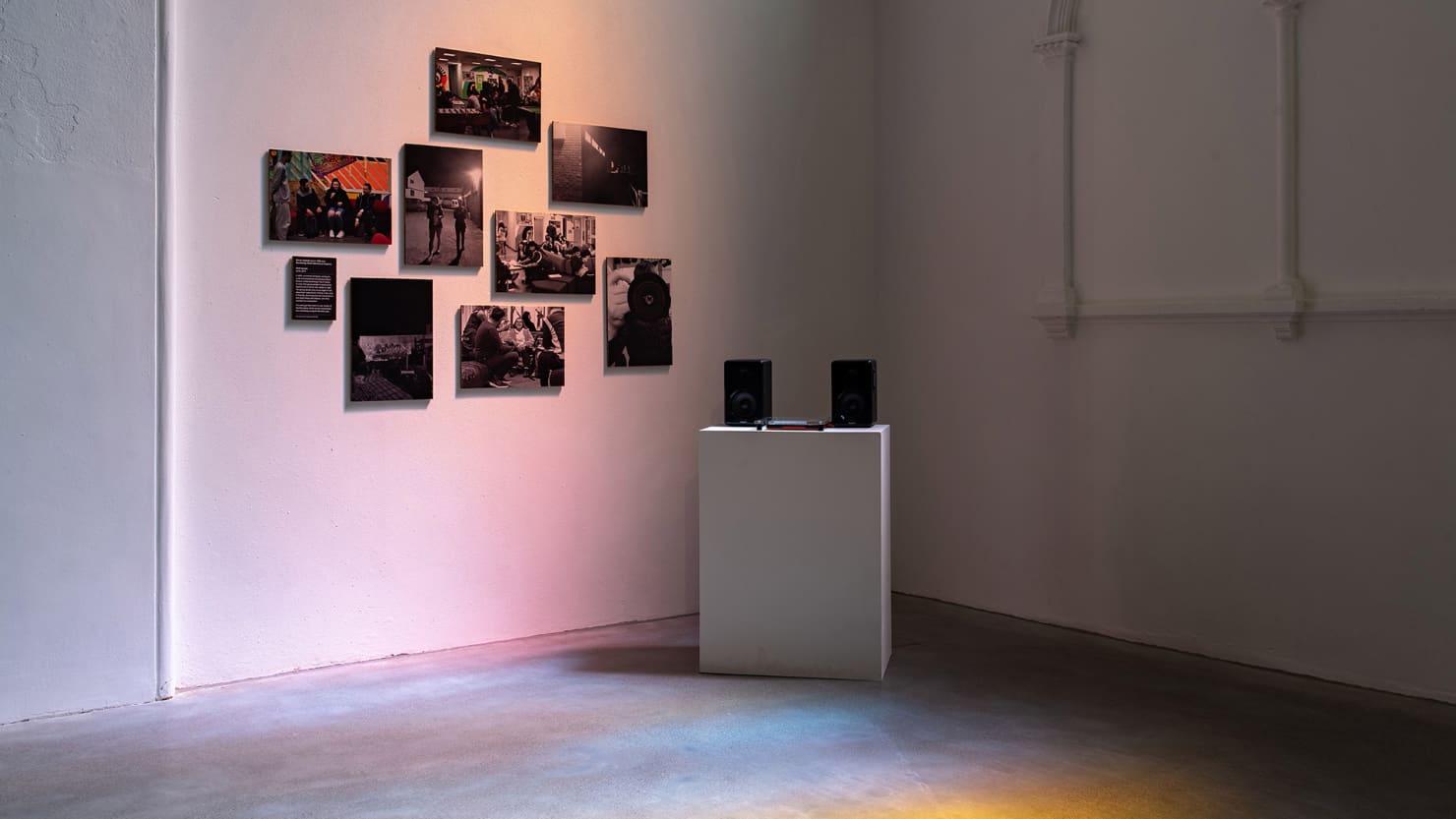 Throughout our Plymouth After Dark community engagement project, we commissioned artists, musicians and other creative people to make new work that explored various peoples experiences of the city at night, all of which were included in 'because the night belongs to us'.
Co-curators Senior Engagement and Learning Officer, Adam Milford and Engagement Officer, Tony Davey, reflect on why these commissions were important.
Dark Sounds
Dark Sounds brought together young people from the north of the city to work alongside acclaimed composer, conductor, multi-instrumentalist and producer Simon Dobson.
In 2019, Dobson visited Southway's Youth Centre to work with young people to explore their experiences of life on their estate at night. The young people were encouraged to talk about their experiences of living in the north of the city, record sounds and conversations and share these with Dobson, who then created this composition. The project was delivered in partnership with Plymouth City Council's Community Connections. We included a version of this work within because the night belongs to us that could be remixed by visitors.
Come Together
Night-time culture is often seen as 'going for a night out'. However, the night provides us with an opportunity to Come Together and share our interests and passions, whatever they may be.
The Box commissioned photographer Dom Moore to capture some of the communities of interest that meet at night across the city. These groups were Bowmen of the Tors, Drink + Draw, Coffee Cup Choir, North Star Study Group, Plymouth Morris Dancers, Southway Youth Centre, Street Factory, Plympton Fuchsia and Geranium Group, Plymouth Tai Chi, Plymouth Slot Track Racing Club and the Plymouth and District Table Tennis Society. It is interesting to consider that many of the same motivations behind joining these groups and being associated with a particular community of people are shared with attending gigs or dancing in a club – togetherness, familiarity and socialising to name a few.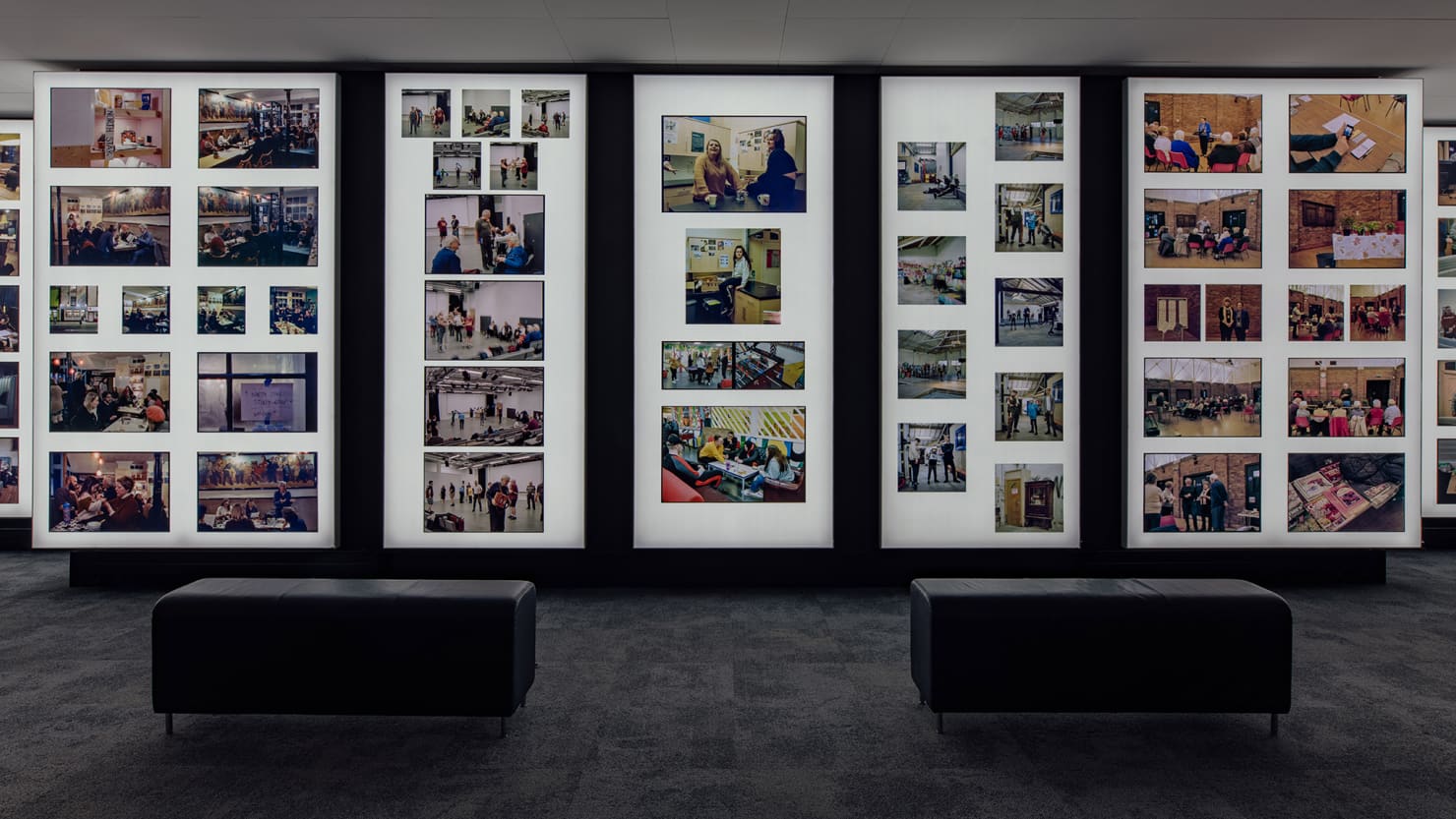 Dark Drawings
In June and July 2019, artist Simon Grennan visited Plymouth to draw the city's support services at night. Often overlooked or unseen workers underpin all the activities we undertake at night, from catching, preparing and serving our food, serving our drinks, cleaning up after us, protecting us and dealing with often difficult issues. Simon's beautiful drawings capture people from the city going about their everyday lives, but contributing to the experiences and memories of thousands of people each day.
Represented in Dark Drawings are workers at the fish market, bar and restaurant staff, the Naval Provost, soup run volunteers and Plymouth City Council's out-of-hours social services team.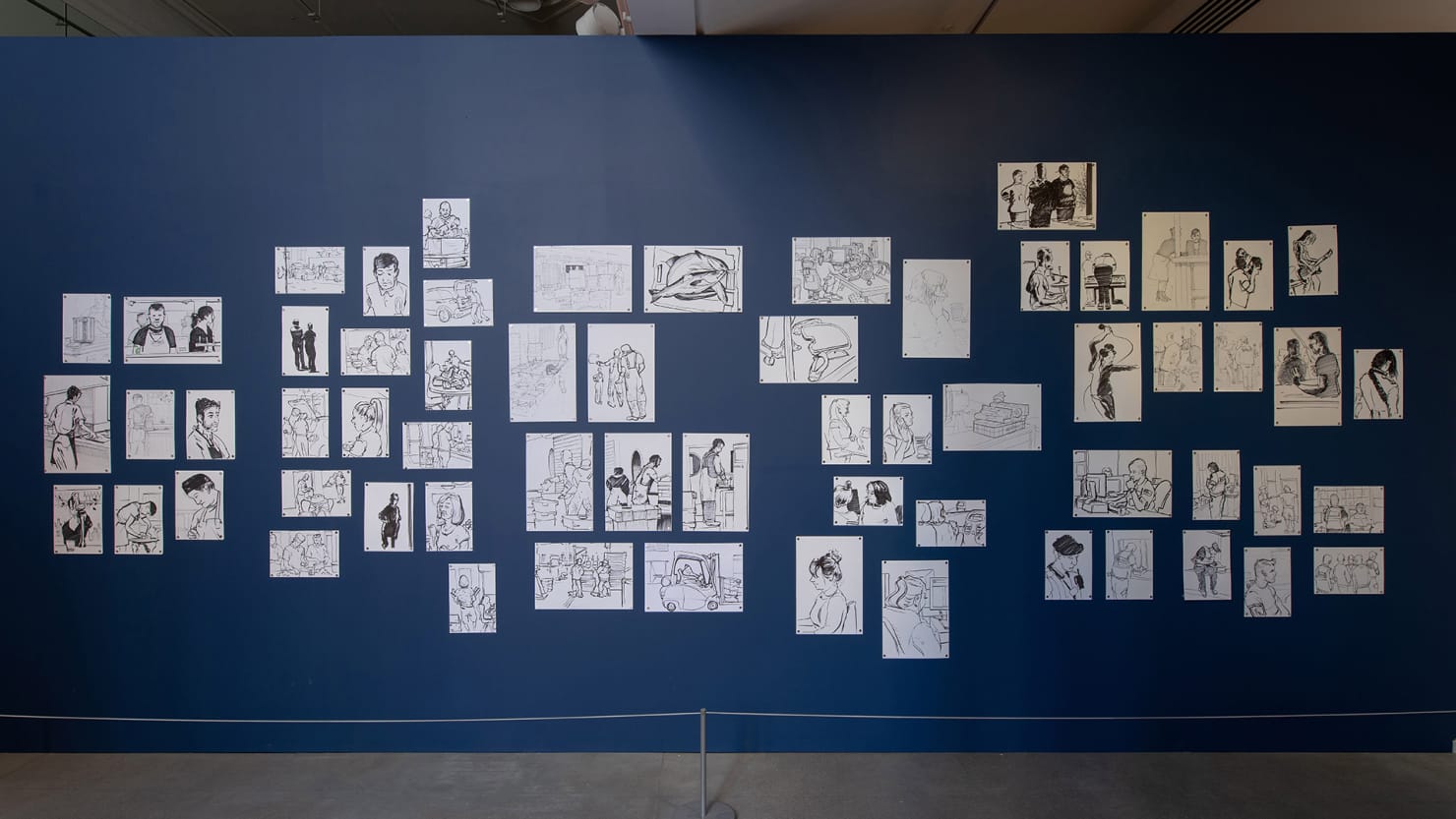 STADE
Imperfect Cinema are Allister Gall and Dan Paolantonio. Working with musician and producer Patrick James Pearson, STADE captures the diverse users of the city's Goals sports complex to explore a further aspect of communities of interest that meet at night. The commission was supported by the British Film Institute (BFI).
This exhibition would not have been possible without the support, warmth, enthusiasm, care and trust of the incredible communities of Plymouth. Whether gifting their precious objects to our collections, loaning objects for the exhibition, sharing memories in one of over 50 oral history recordings, or by simply spreading the word amongst networks and friendship groups, people are at the very heart of this project.
If you aren't already a member, do join our Facebook group to find out more about the events and activities that are taking place, and enjoy regular posts relating to the musical heritage of the city.
With thanks to Plymouth City Council, National Lottery Heritage Fund, Arts Council England and the British Film Institute for the funding support that has enabled this project to happen.