George Shaw: The Local - From Coventry to the world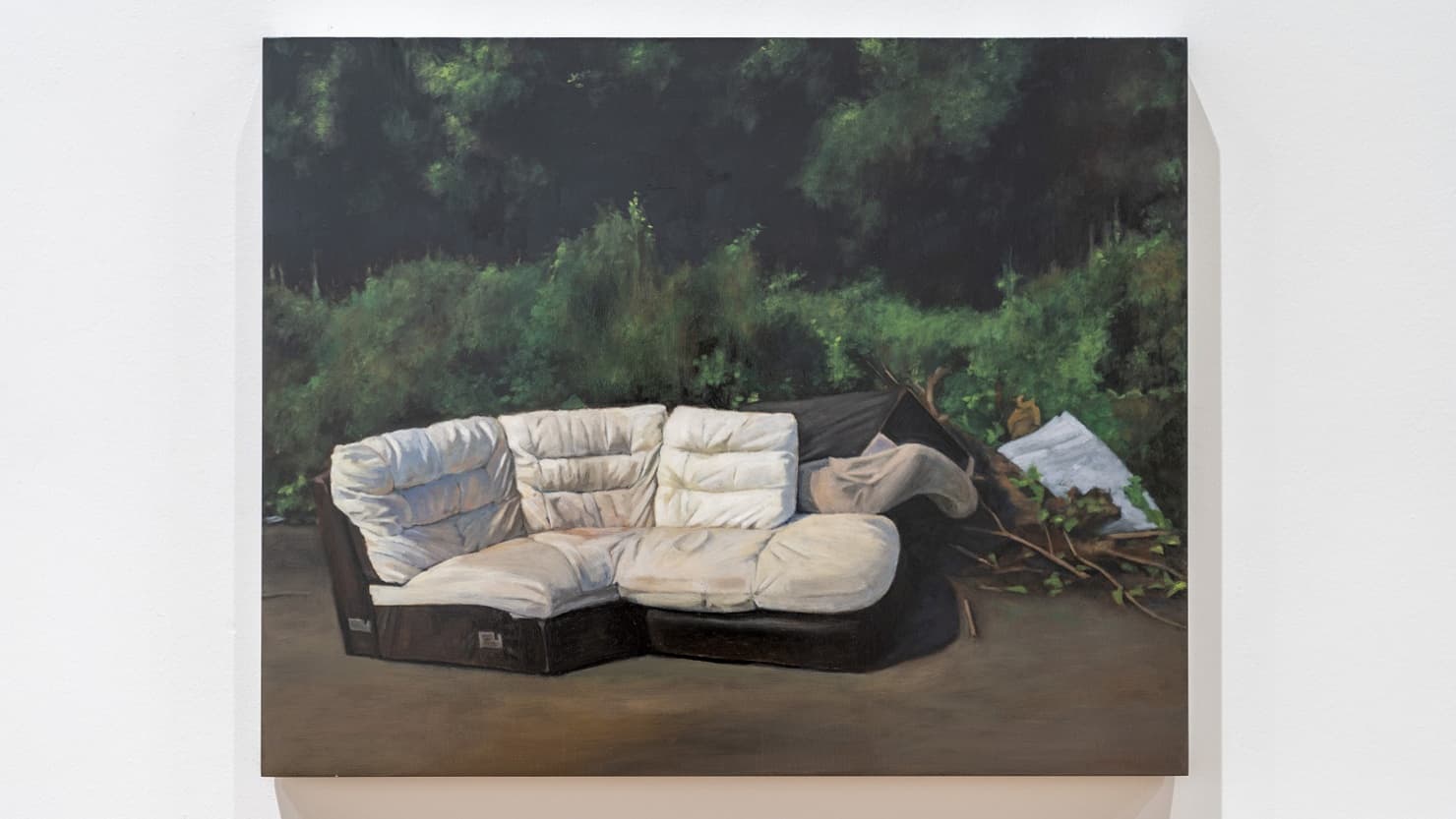 'George Shaw: The Local' has just opened at The Box. This major exhibition by the Dartmoor-based artist who was nominated for the Turner Prize in 2011, features existing and new works and is divided into three sections. The first section takes you through a series of scenes from the Tile Hill area of Coventry where he grew up - but they'll probably look very familiar to anyone who lives in a city.
Tile Hill is an area filled with post-war housing, wooded areas and common land plus some more recent industrial units. The houses were built as the population in Coventry was growing and city centre residents who'd been bombed out of their homes needed somewhere new to live. It's an area that Shaw describes as 'neither urban, suburban or rural'. Sound familiar?
The titles of the artworks, which date from 2016-2021, are often playful with references to music, literature, poertry or which have double meanings. They're an important element that offer you another way in to Shaw's view of the world - a view that is often just as much about what you can't see as what you can.
There aren't any people in these paintings, but you can sense their presence in the abandoned sofas, the forgotten football, wheelie bins, satellite dishes, traffic cones and the silver heart spray painted on the trunk of an old oak tree.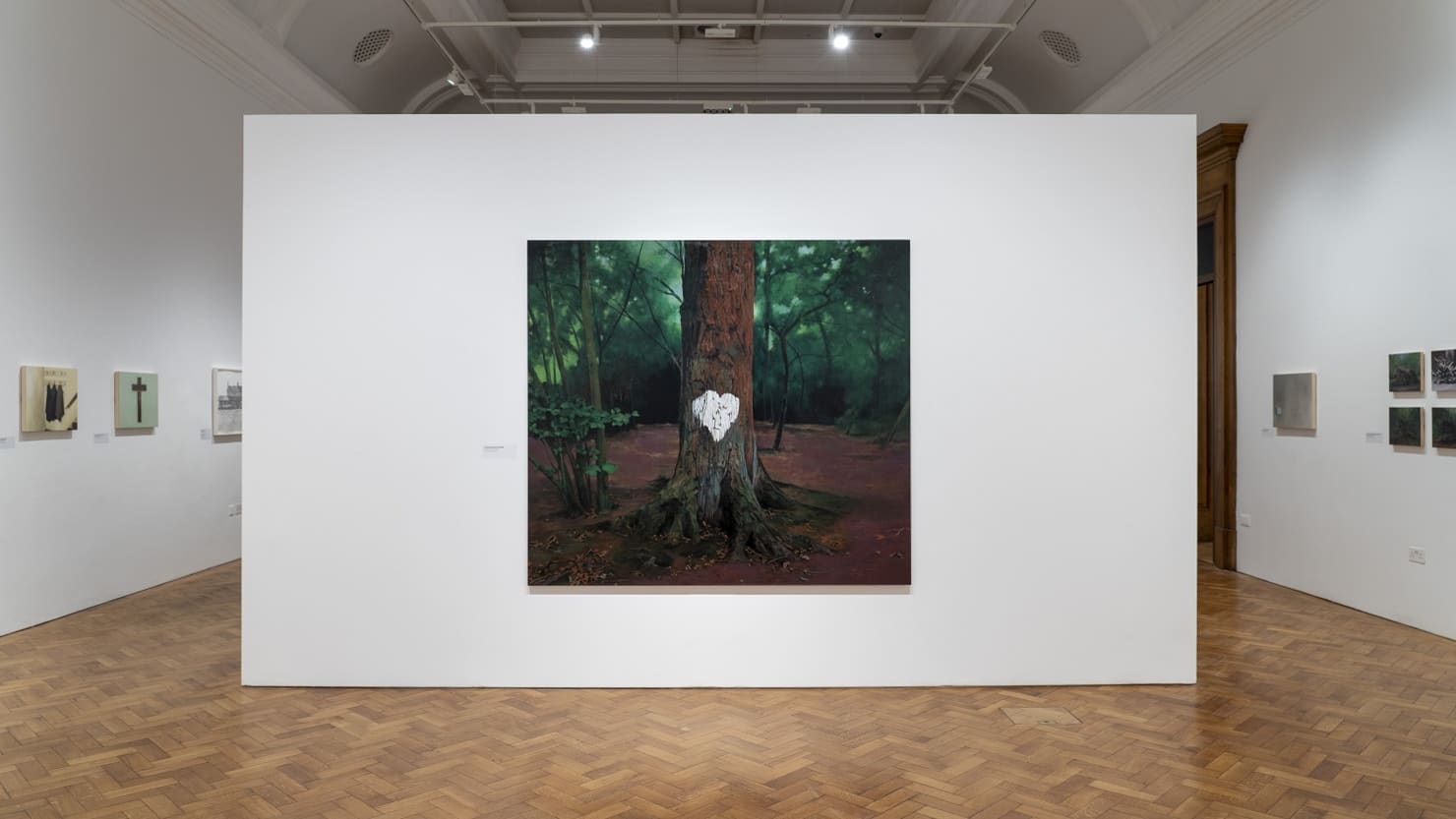 .....there will be a time (closer and closer each day) when the world will be full of nothing but what the human leaves behind.

George Shaw
Although the works in this section of the exhibition all feature Coventry, there's a universal feel to them. They could be the place where you live. How many times have you walked down a street, or driven past a row of houses, a pub or a local playing field that looks just like them?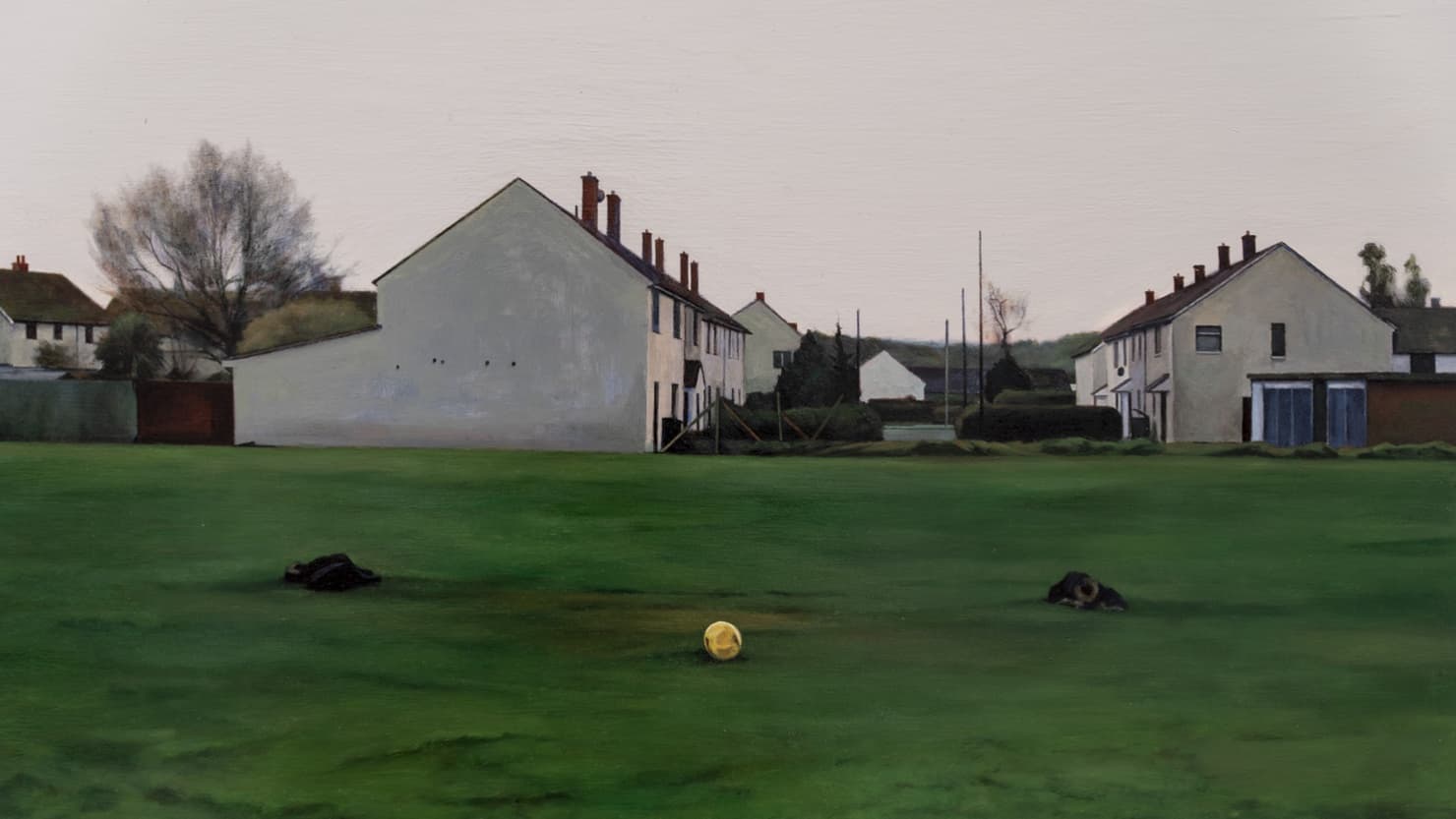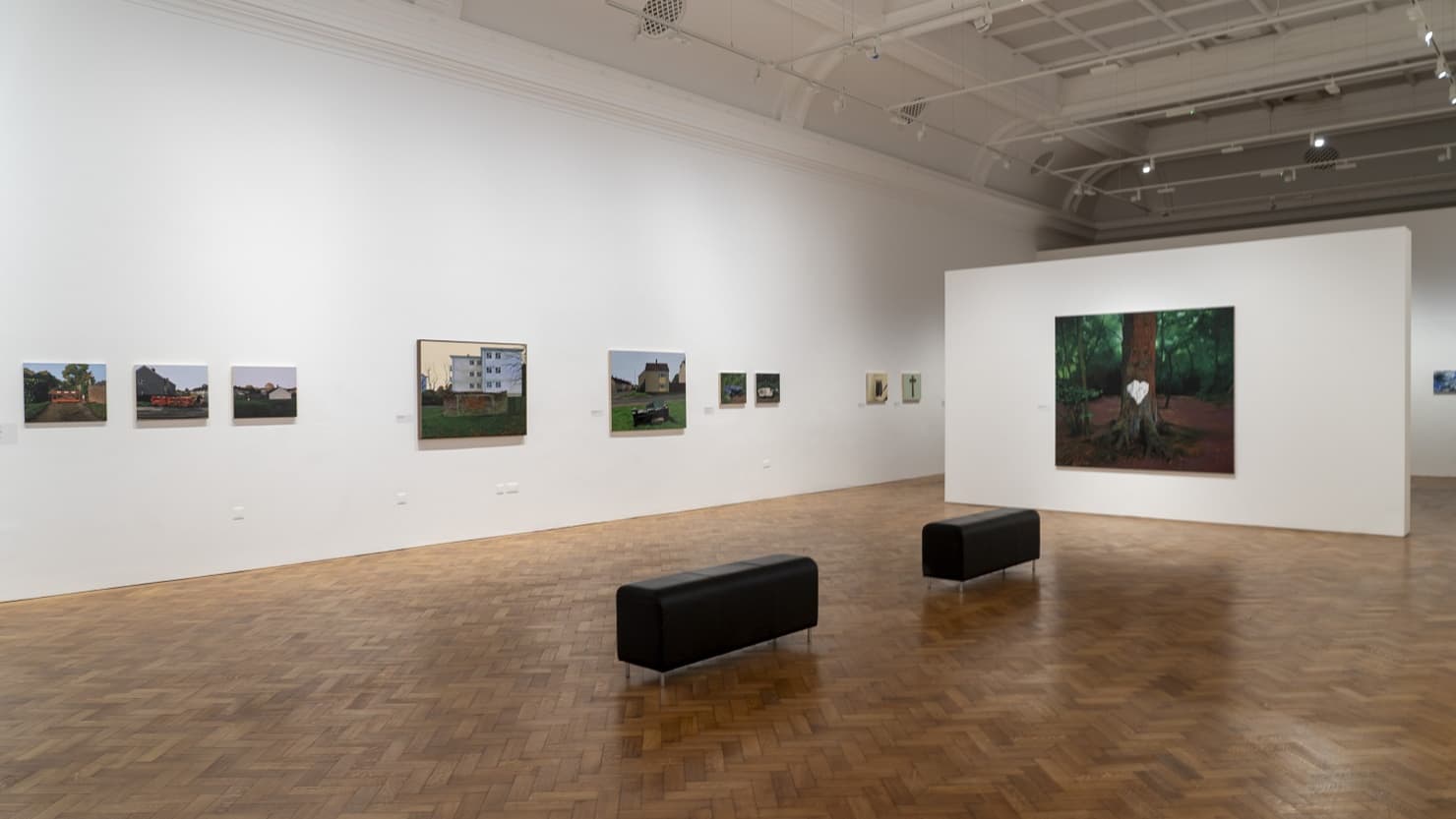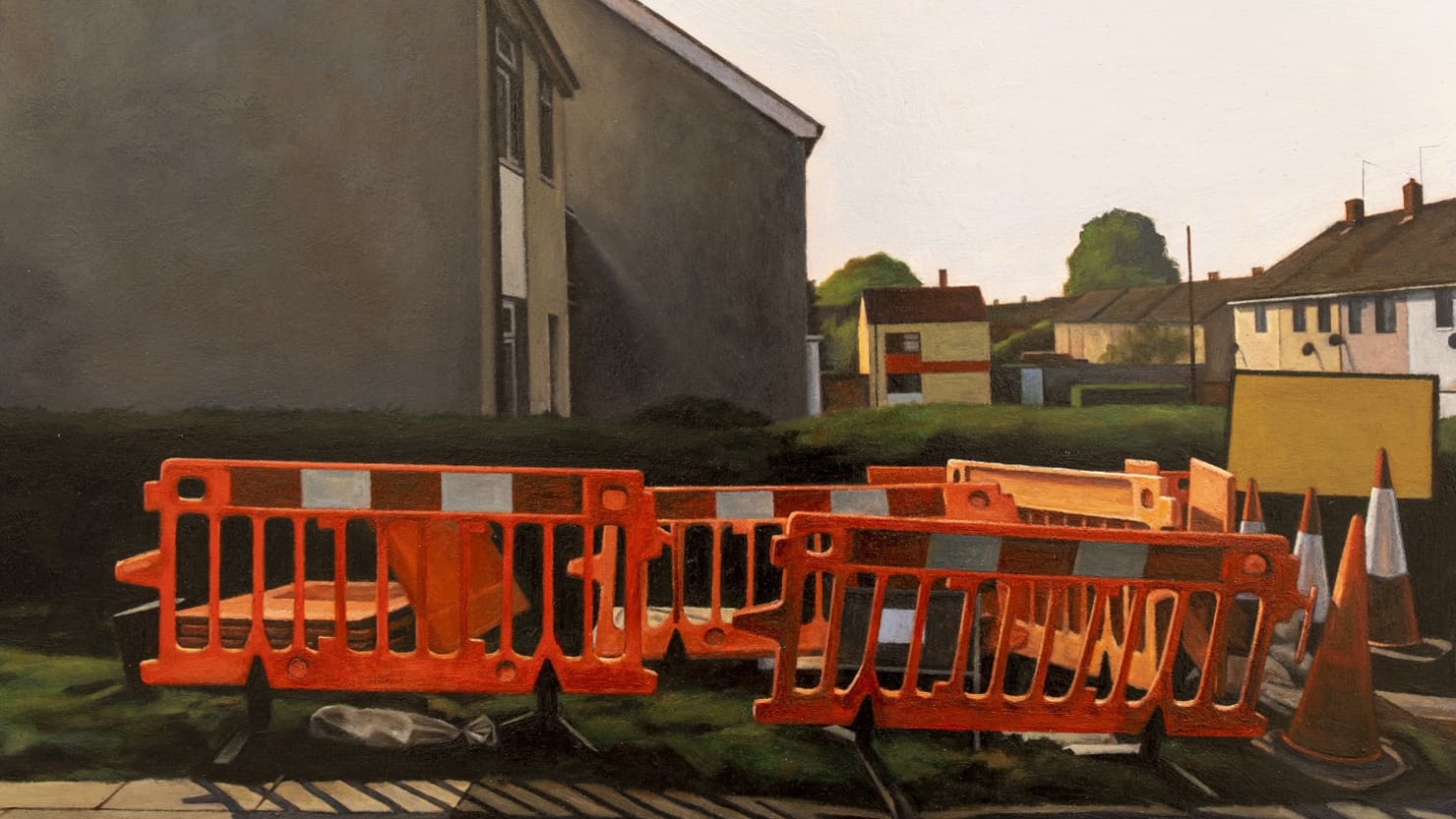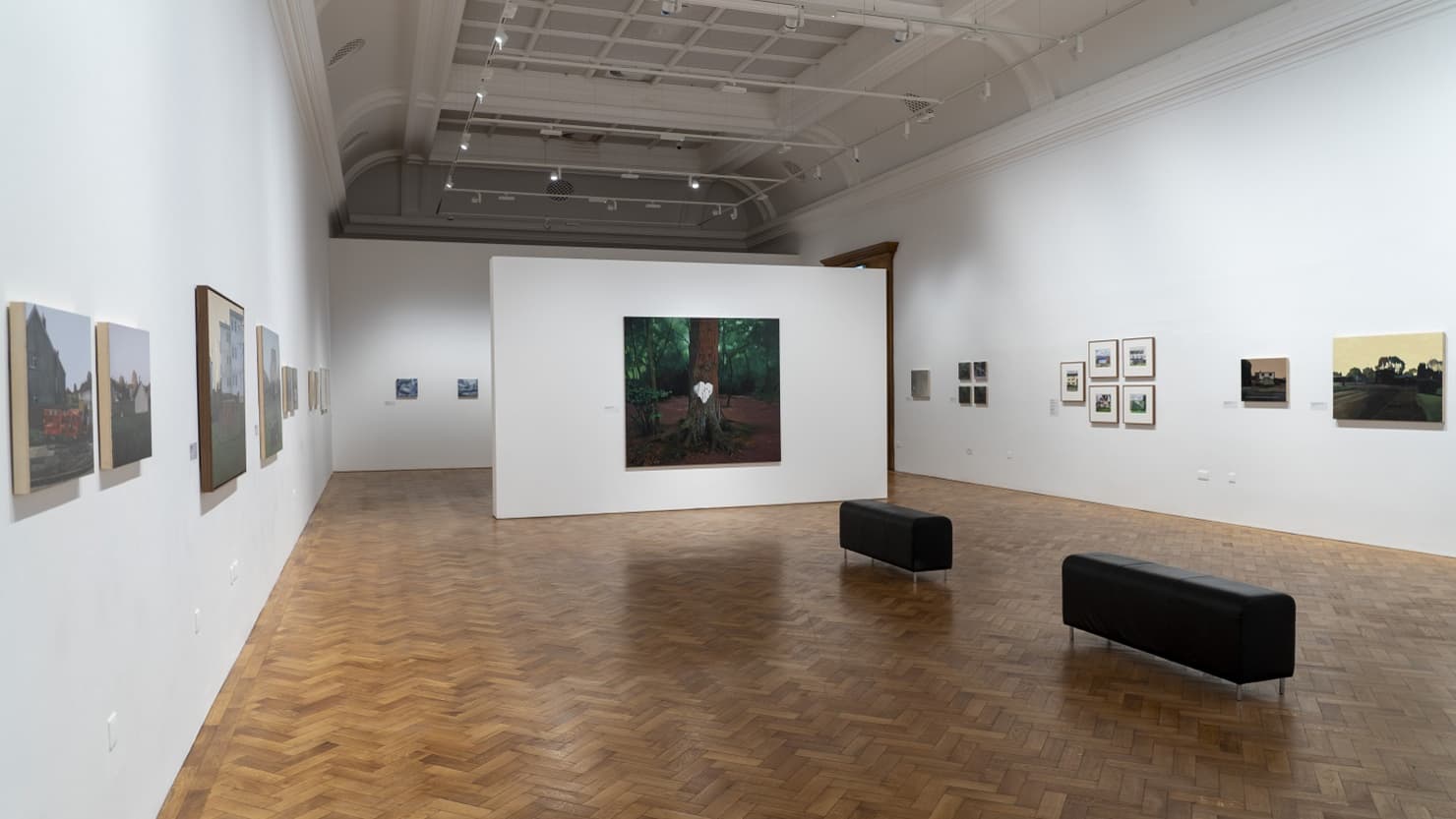 Despite my work being unapologetically autobiographical, the world it passes through is the world in which others live.....I would hope that the world the exhibition presents is one which others recognise, be it Midlanders, Plymothians or from the other side of the planet.

George Shaw