Masters of their craft: van Walscapelle, de Bray and Ruysch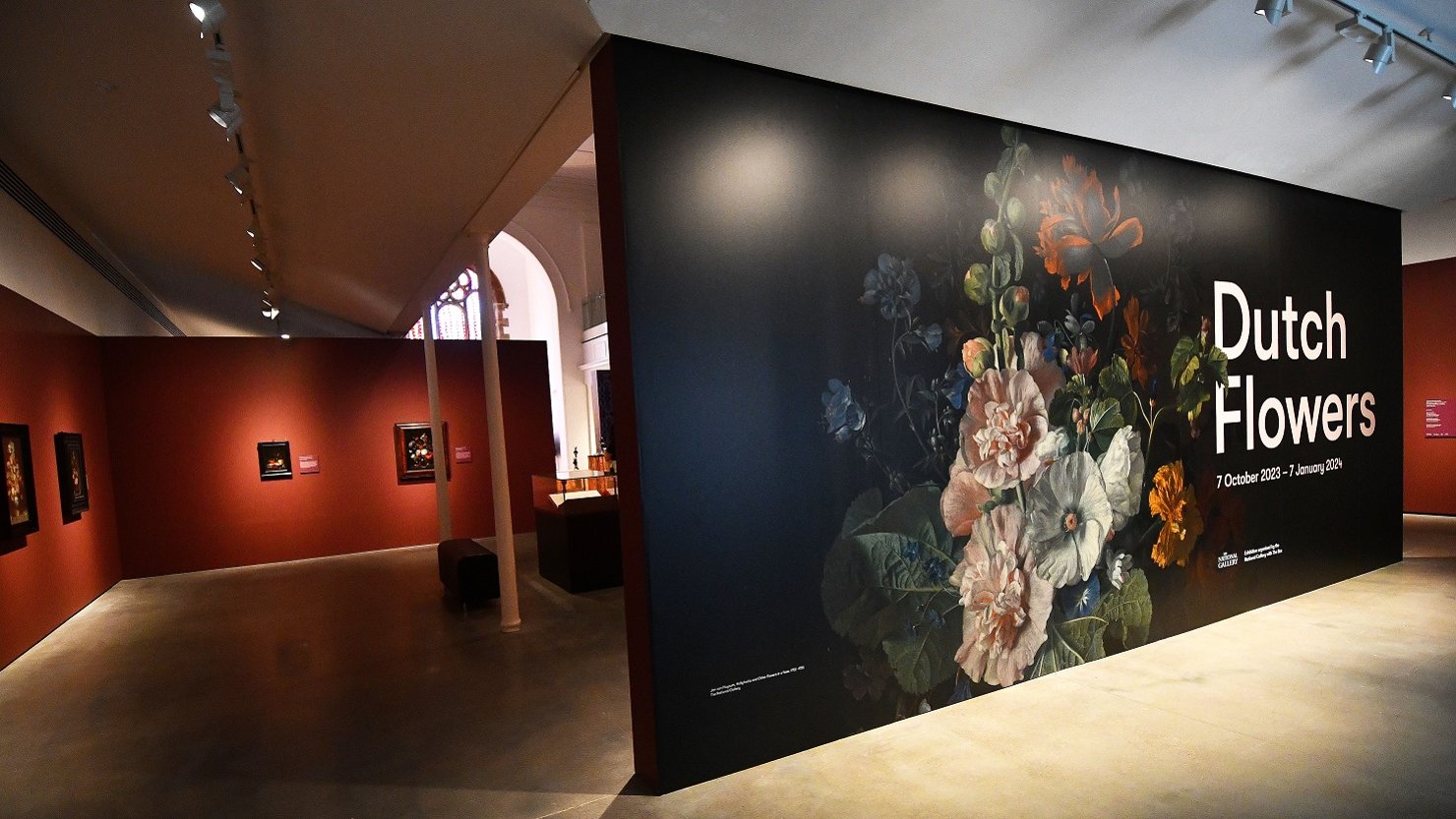 From detailed compositions and bold palettes, to skilful use of colour and light, we continue our tour of the beautiful 'Dutch Flowers' exhibition with a look at the work of Jacob van Walscapelle, Dirck de Bray and Rachel Ruysch.
Jacob van Walscapelle (1644-1727)
van Walscapelle was born in Dordrecht as Jacob Cruydenier but later adopted the surname of his maternal great-grandfather. It's believed he settled in Amsterdam.
He specialised in still lifes, especially floral still lifes in a detailed and realistic style. He often painted them in glass vases placed on ledges against dark backgrounds.
In addition to flowers, he sometimes incorporated fruit, insects, shells and other objects into his meticulous compositions.
In Flowers in a Glass Vase (about 1670), van Walscapelle has included amazing details such as a caterpillar suspended from a thread of silk and reflections in the glass vase. It's likely he worked from sketches as these flowers did not bloom in the same season, while summer strawberries and autumn blackberries would not have been ripe at the same time.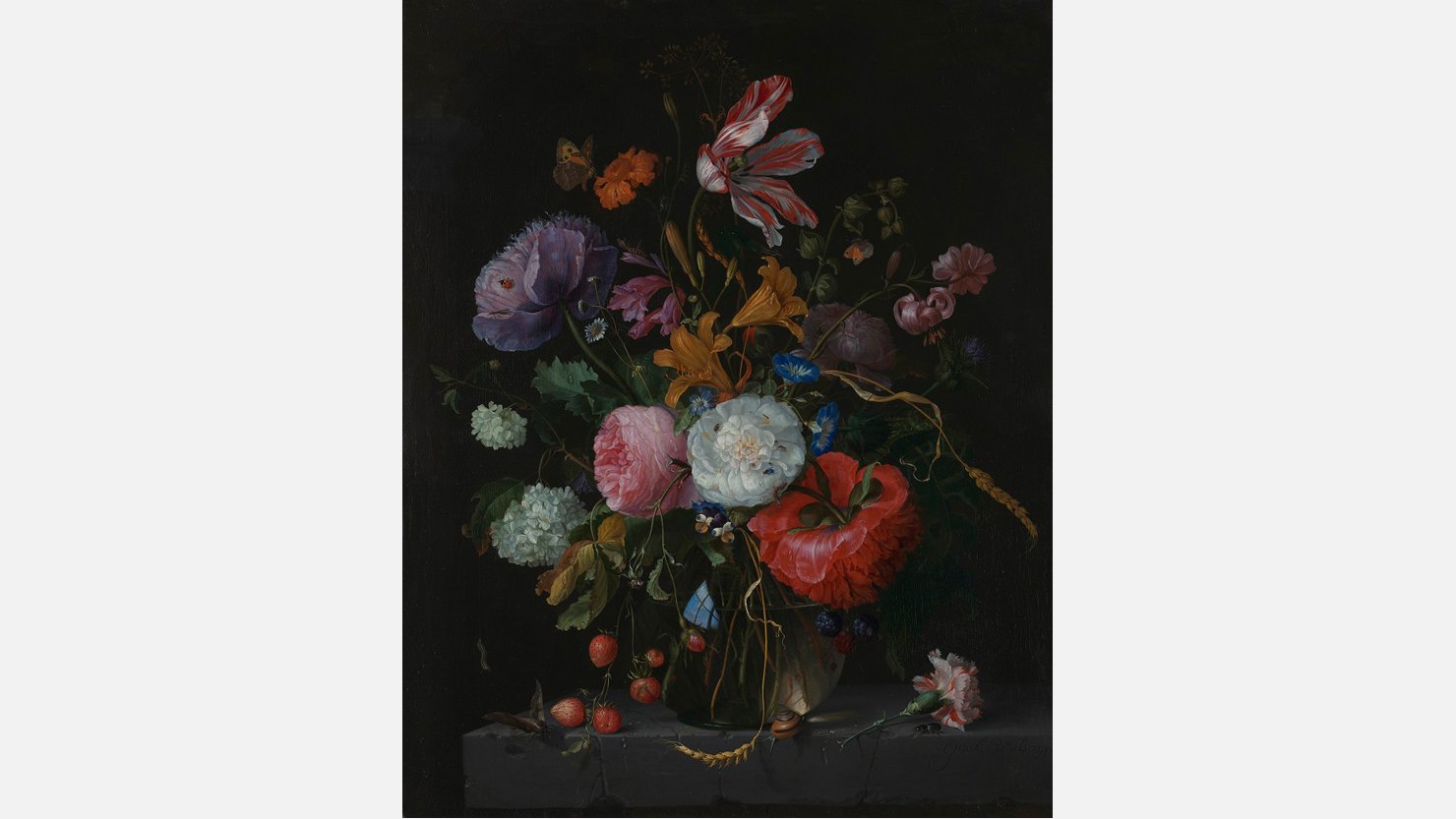 Dirck de Bray (about 1635–1694)
Dirck de Bray was born in the city of Haarlem and was a versatile artist who worked in a range of genres including history painting, portraiture and still lifes.
He was known for his skill at capturing varied textures and surfaces in his works. His still lifes often incorporated musical instruments or silver platters and cups alongside fruit, reflecting the wealth of his home city at the time.
In Flowers in a White Stone Vase (1671), de Bray appears to have painted a 'real' bouquet composed of flowers that bloom in the same season. Guelder roses, columbine and peonies are arranged in a white vase. The palette is boldly limited with red and white petals that contrast dramatically with the dark background.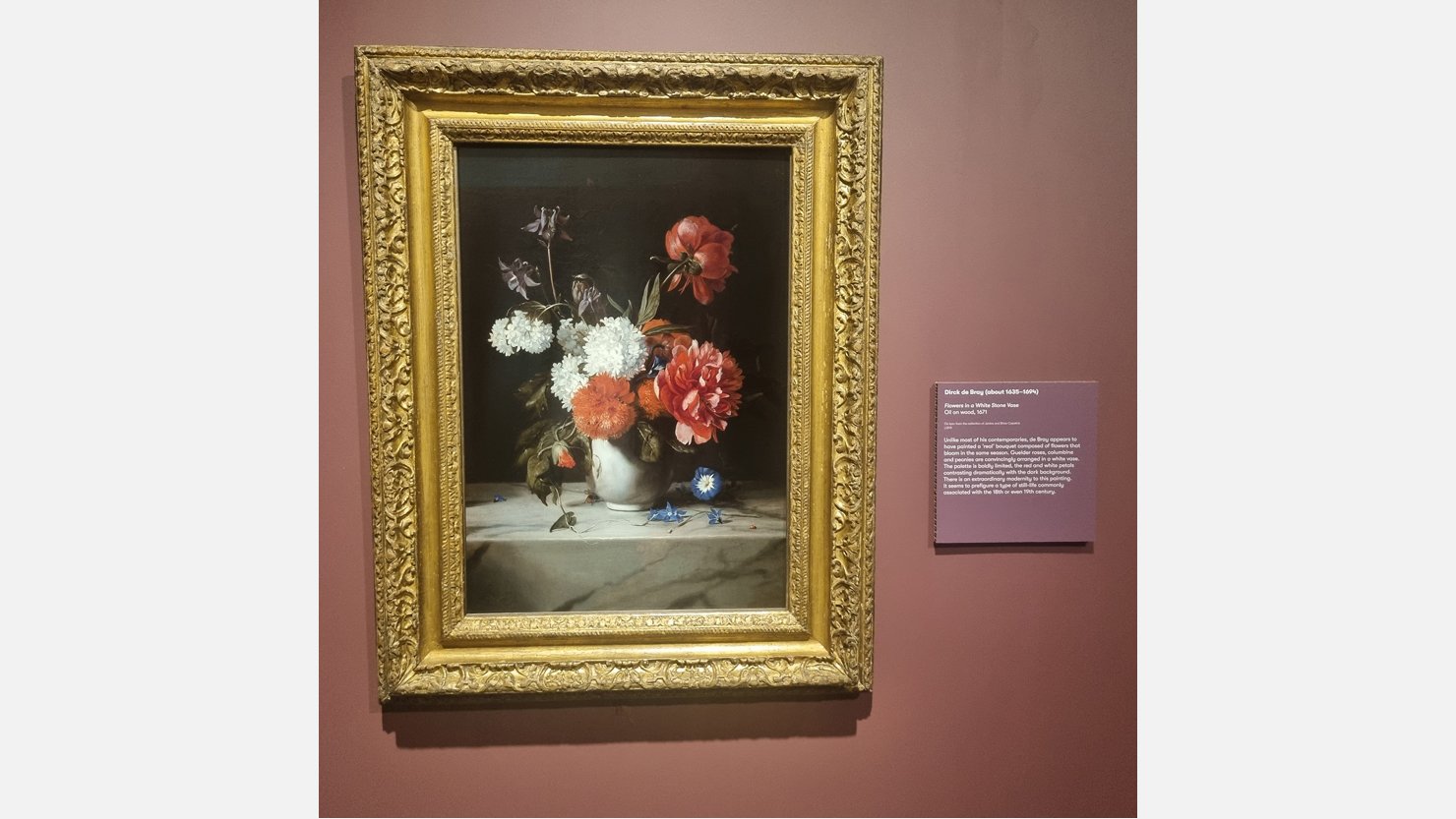 Rachel Ruysch (1664–1750)
Renowned Dutch still life painter Rachel Ruysch is the sole female artist represented in the Dutch Flowers exhibition. She was born in The Hague and began her career early, assisted by her father who was a celebrated anatomist, botanist and collector.
Ruysch pioneered the use of fruit, insects and butterflies in her bouquets, creating lush and overflowing arrangements. She paid great attention to detail and was praised for her use of colour.
Over 250 of her floral still lifes in oil and gouache exist today in museums and collections worldwide – a testament to her prolific career.
In Flowers in a Vase (1685), she's used a sophisticated palette to create a flawless sense of depth and three-dimensionality. Her compositions were often characterised by strong curves, diagonal axes and dramatic lighting. Here, light falls on the flowers from bottom left to top right, leaving the closed peonies at the edge in shadow.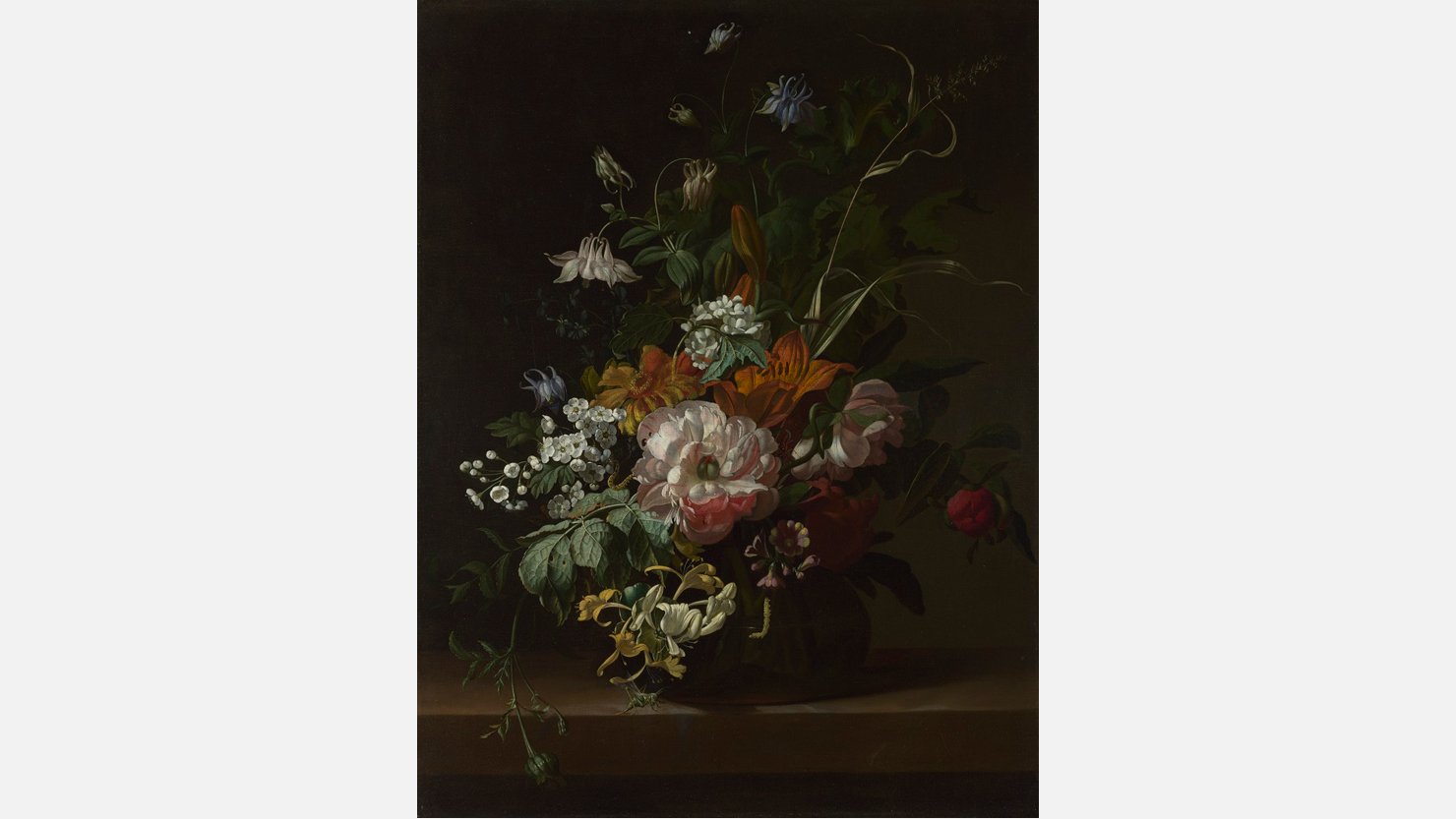 The Dutch Flowers exhibition continues in St Luke's church at THe Box until Sunday 7 January 2024. Exhibition opening hours are 10am-5pm Tuesday to Sunday. Entry is free and there's no need to book.
Find out more about works in the show by Ambrosius Bosschaert the Elder, Balthasar van der Ast and Jan Davidsz. de Heem.
Image credits
Jacob van Walscapelle (1644-1727), Flowers in a Glass Vase, about 1670 © The National Gallery, London
Dirck de Bray (about 1635–1694), Flowers in a White Stone Vase, 1671. On loan from the collection of Janice and Brian Capstick.
Rachel Ruysch (1664-1750), Flowers in a Vase, about 1685 © The National Gallery, London.