'Plymouth Pier from the Hoe' by Charles Ginner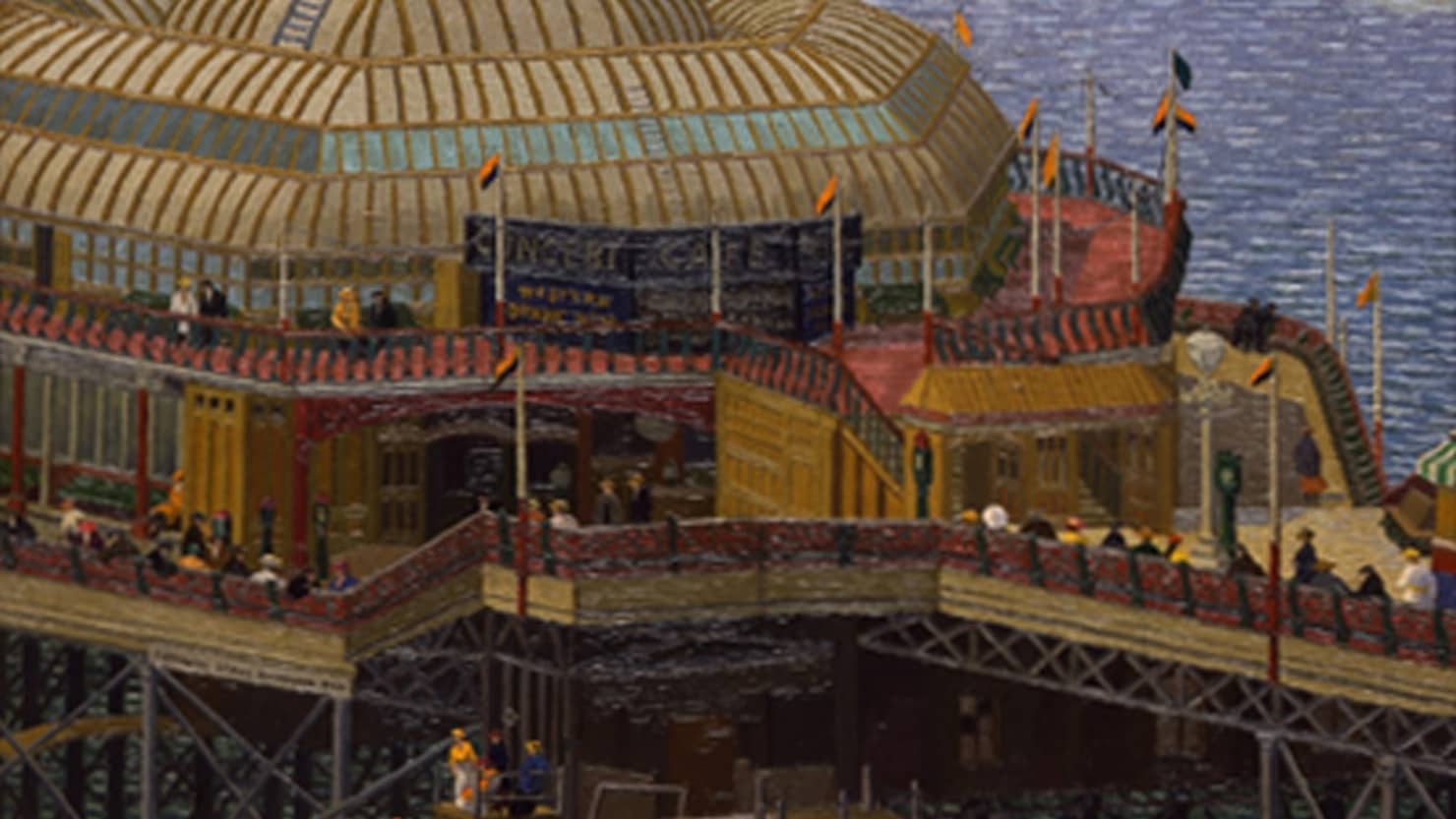 'Plymouth Pier from the Hoe' dates from 1923, and was purchased for our art collection with the support of the Art Fund in 1987.
The painting is by an artist called Isaac Charles Ginner (1878-1952). Born in the south of France to British parents, he settled in London in 1910 where he became associated with fellow artists Spencer Gore and Harold Gilman and a key member of the Camden Town Group.
Ginner was brilliant at painting buildings in an urban context – possibly not surprising given that he worked in an engineer's office and an architect's office before he moved to England.
He was passionate about representing contemporary life and 'all it contains of great or of weak, of beautiful or of sordid' and believed that painting 'becomes a document for future ages'.
The pier was a hub of Plymouth life when he painted this, using flat brushes to methodically apply a thick coat of vibrant paint as he captured the energy of a moment in between two World Wars.
The pier first opened on May 29, 1884 and was heralded as 'one of the finest structures of the kind on the coast'. It was designed by Eugenius Birch (1818-1884), an architect and civil engineer who is often described as 'the father of the promenade pier'.
Birch was born in London and was fascinated by engineering from a young age, joining an engineering works as an apprentice before studying at the Mechanics Institute. He went on to become a Member of the Institution of Civil Engineering and establish an engineering partnership with his brother. The company worked on a wide range of projects including railways, viaducts, bridges and waterworks. He also designed Exmouth Docks and Ilfracombe Harbour.
Between 1855 and 1884, 14 piers designed by Birch were built. Five of them are still open today. They were located in Aberystwyth (Wales), Blackpool, Bournemouth, Brighton, Deal, Eastbourne, Hastings, Hornsea (Yorkshire), Lytham (Lancashire), Margate, Scarborough, Weston-super-mare, and, of course, Plymouth.
The facilities on the pier here initially included shops, a clock tower and a landing stage. In 1891, a 2,000-seat pavilion was added turning it into a venue for concerts, parties, dancing, boxing and wrestling.
The pier was sold to a private company in 1887 who made further improvements, but in later years it struggled financially and was already in trouble when it was bombed during the Blitz. The last traces of it were demolished in 1952 – but at least we have wonderful paintings like this to remember it by.
Jo Clarke, Marketing and Communications Officer
Thanks to www.fineartphotographyvideoart.com, www.piers.org.uk and www.devonheritage.org