Songlines: The Wati Nyiru room
Shortly after you enter St Lukes gallery, you'll find the 'Wati Nyiru room'. It's quite a contrast from other parts of the exhibition as the objects are set against a red backdrop. Here we get a real sense of danger, fear and passion that runs throughout the Seven Sisters story.
If you've followed the exhibition in sequence then you'll have tracked Wati Nyiru (as he is known in APY Lands) on his long journey through the deserts of Australia. The chase reaches Walinynga (Cave Hill) and it is here where the sisters manage to hide.
Wati Nyiru… became so angry he sang them a sickness. He danced and danced, hitting the ground with his fighting stick, creating black magic to make them weak.

Inawinytji Williamson, 2017
Whilst he is lying in wait, we discover a conflicted Wati Nyiru, as he wonders why the sisters have been running away from him. He decides to approach the sisters in the 'proper' way but his lust eventually gets the better of him. In his desire for the eldest sister, he uses his 'love magic' to overpower her.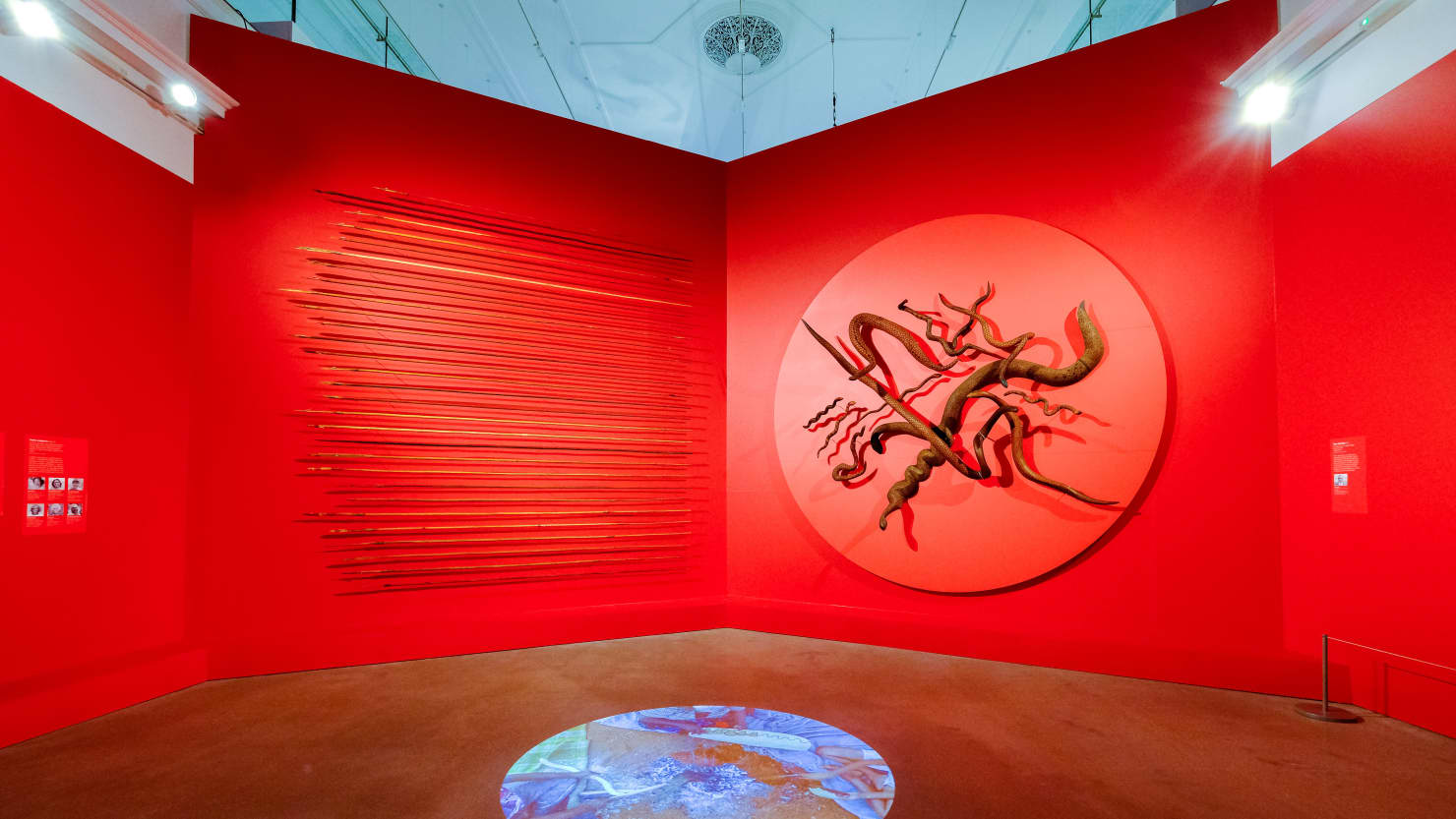 In the red room are displays of objects which we might associate with fear, danger and strength.
Most of the objects in this room are 'Punu' (wooden objects) made by highly skilled carvers associated with Arts centres in this region. In one display are a large number of wall-mounted spears. These are made using the traditional materials such as wood, kangaroo sinew and resin from the spinifex plant, a grass commonly found in this region.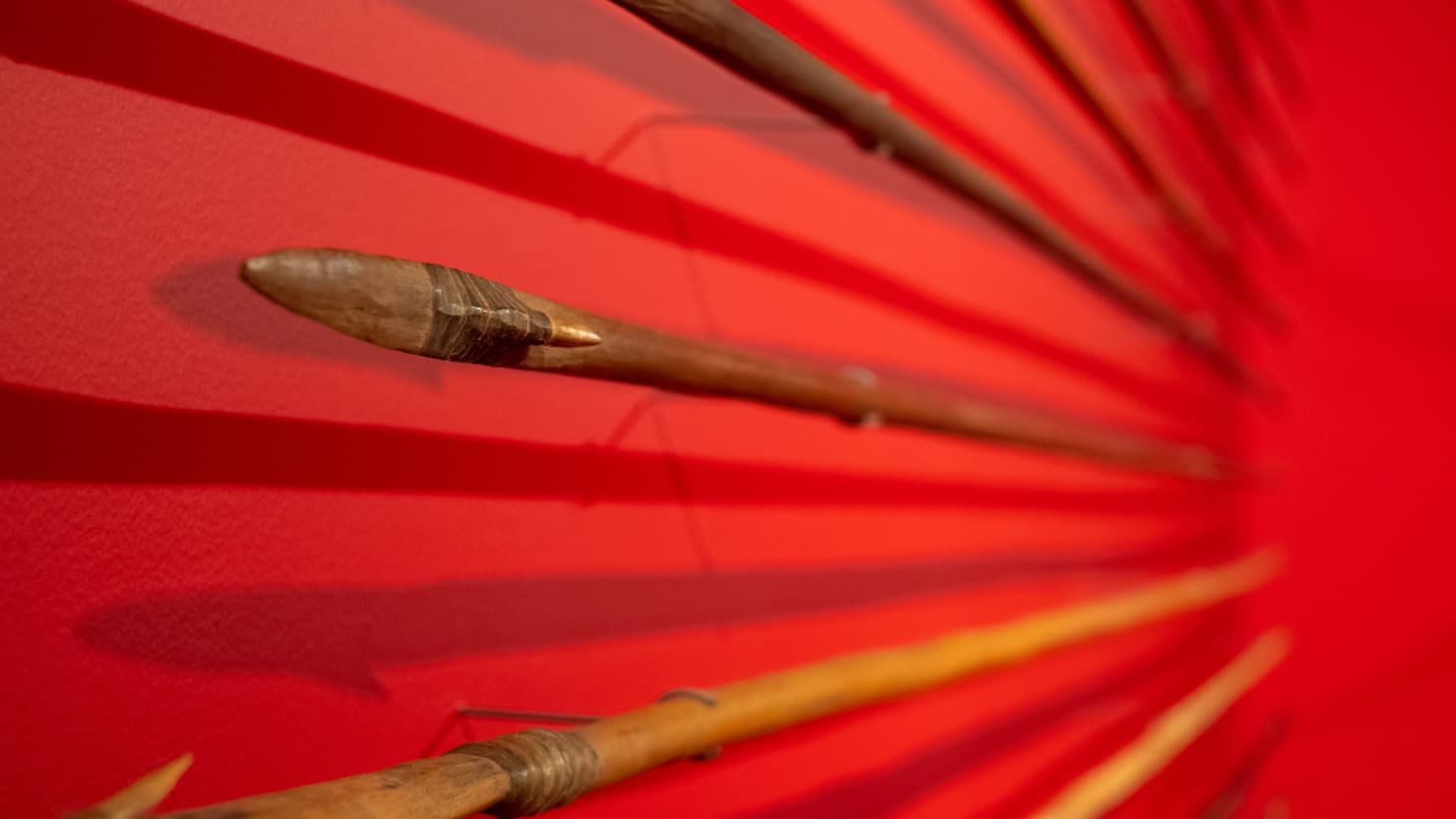 In another display are a number of wooden snake sculptures made by individual artists, which have been made into one installation. Look closer and you can see scales, spots and facial features that have been burnt onto the wood (known as pokerwork). Some are slithering and writhing, others are standing. You can watch a film in this room which gives a fascinating look at how the wood carvings are made.
I saw people making snakes from flat pieces of wood. I thought I make them real with the head standing up... I used to look for the roots within the creek-bed and in tree branches. Oh, I can see a good snake right there. I cut the root of the branch and work out a tail here and a head at this end.

Billy Cooley, 2017
Standing on its own and in marked contrast to the surrounding wooden objects, is terracotta 'Man Nyiru'. It provides an ambiguous portrayal of one of Wati Nyiru's guises.
The story at Walinynga ends as the younger sisters turn their hurt and dying eldest sister to the sky and become part of the Pleiades cluster. Wati Nyiru follows in part of the Orion constellation and his chase after them continues in our night sky.