'Teats Hill' by Jack Pickup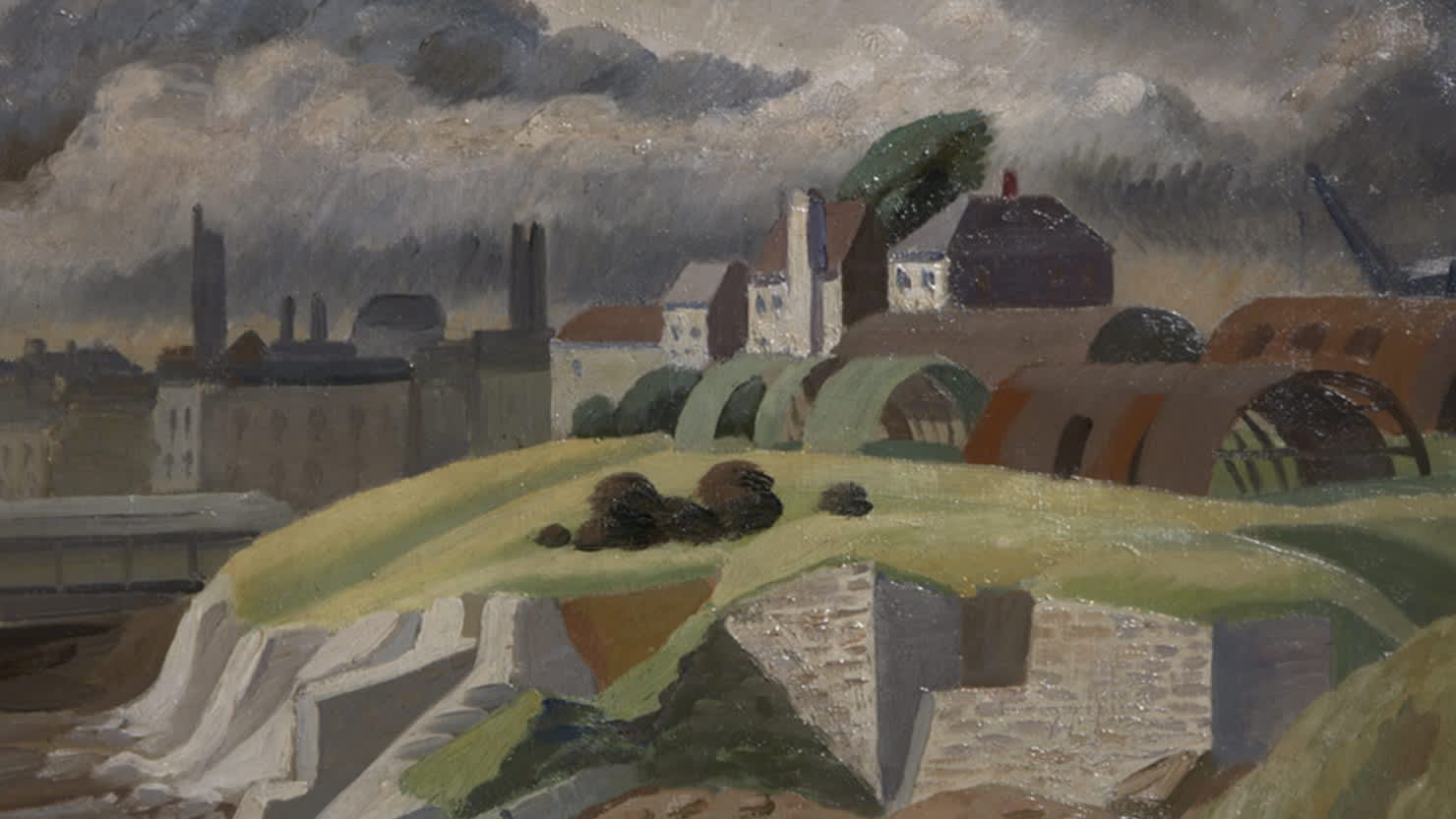 'Teats Hill' is one of a number of paintings and sketches held in our art collection by artist Jack Pickup.
Pickup served with the Voluntary Fire Service during the Blitz in 1940-1941, before joining the RAF and serving in both the UK and Australia.
He also worked as a lecturer at Plymouth College of Art and had a studio on the Barbican's Southside Street. He was very interested in the history of the Barbican and spent a great deal of time painting it. Many of the works we hold by him feature waterfront scenes and locations.
This painting is typical of Pickup's style, and looks across to the Barbican from Teats Hill. The beach can be seen in the foreground and the remains of some wartime structures are positioned where the National Marine Aquarium now stands.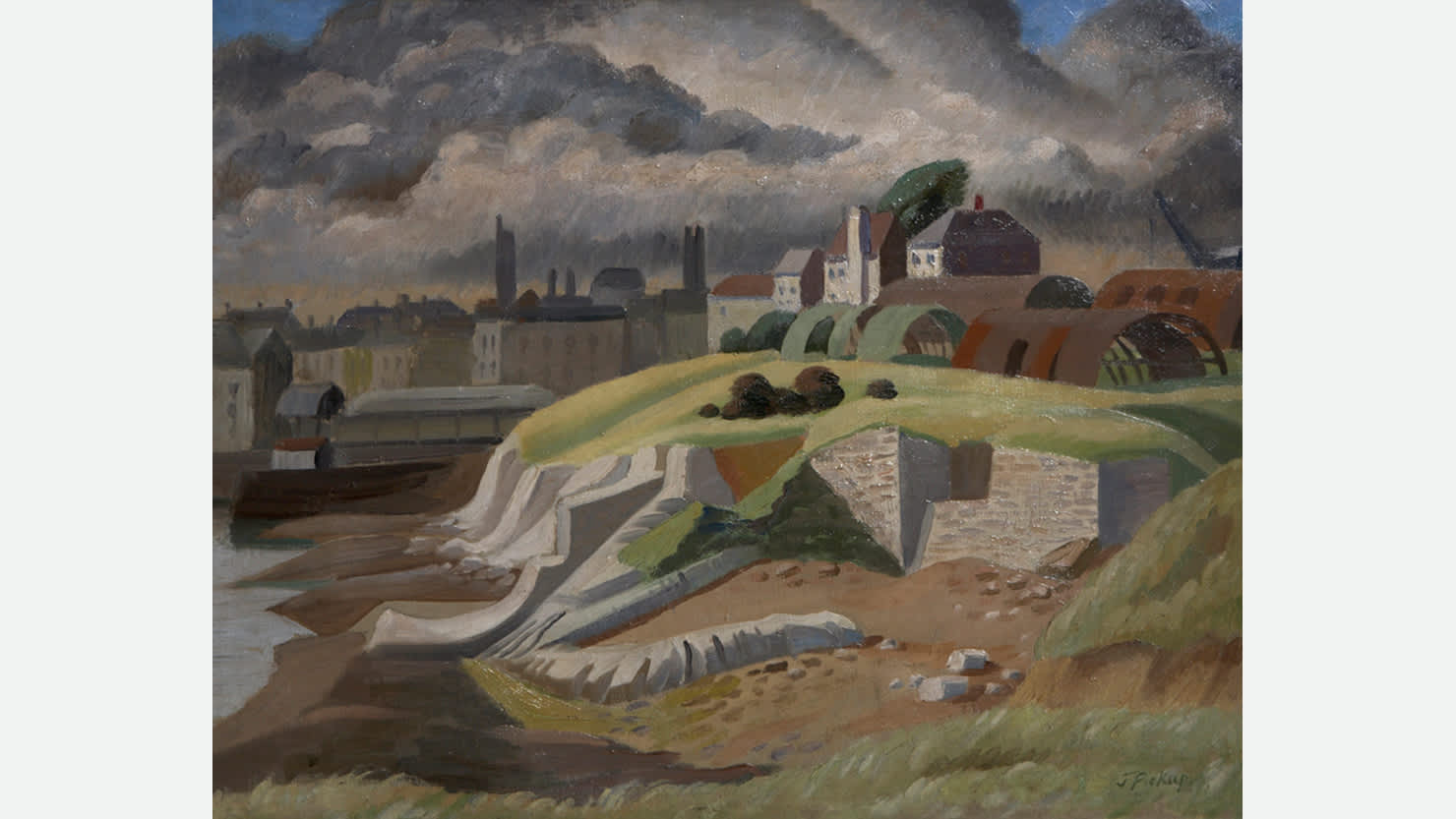 The Coxside area of Plymouth where Teats Hill is located has been one of Plymouth's main industrial hubs for a long time.
Plymouth Limestone underlies the area which led to it being quarried for building stone from the early 1800s. Associated industries such as lime kilns, concrete and cement works also became established. Rope, important to ships and shipping, was also manufactured in the area from the early 1800s.
Although the area is now largely modern, there are a number of ways in which its character is influenced by its past. These include a scattering of historic buildings and routes, as well as the line of ropewalks that have survived as streets such as Teats Hill Road, Thistle Park Road and Shepherd's Lane.
Did you know that in the 1760s there were plans to create a public square (now defined by Sutton Road, Marine Place, Thistle Park Road and Gashouse Lane) in the area, or that a gibbet (or gallows) once stood on Teats Hill?
Jo Clarke, Marketing and Communications Officer
Information sourced from The Plymouth Waterfront Characterisation Study, 2006