New things to see in '100 Journeys'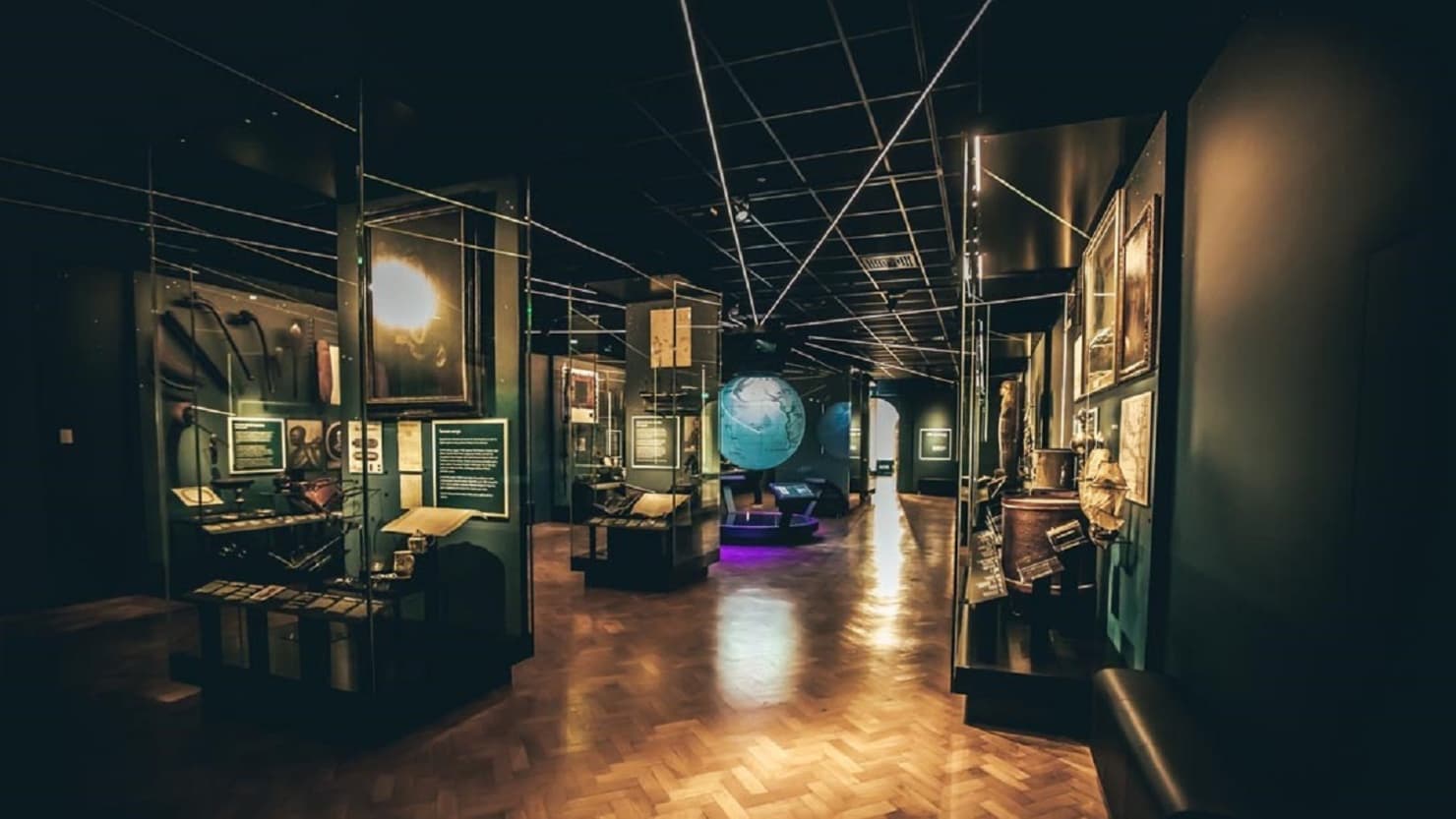 Did you know we make regular changes to the displays in some of our permanent galleries? In many cases, we do this to protect the more fragile works in our care like photographic materials and works on paper from too much exposure to light.
We recently made some updates to the cases in our 100 Journeys gallery. Here's a list of 10 things to spot if you visit us over the next few weeks.
1. Sir Francis Chichester
See a new page on view from this pioneering sailor's log-book. This could be your last chance to see our Chichester display before this case changes in February 2023.
2. Scott of the Antarctic
Take a look in our case display about Plymouth-born polar explorer Robert Falcon Scott, to see new pages on show in Thomas Vere Hodgson's photo album from the 1901-1904 Discovery Expedition and Patrick Keohane's photo album from the 1910-1913 Terra Nova Expedition.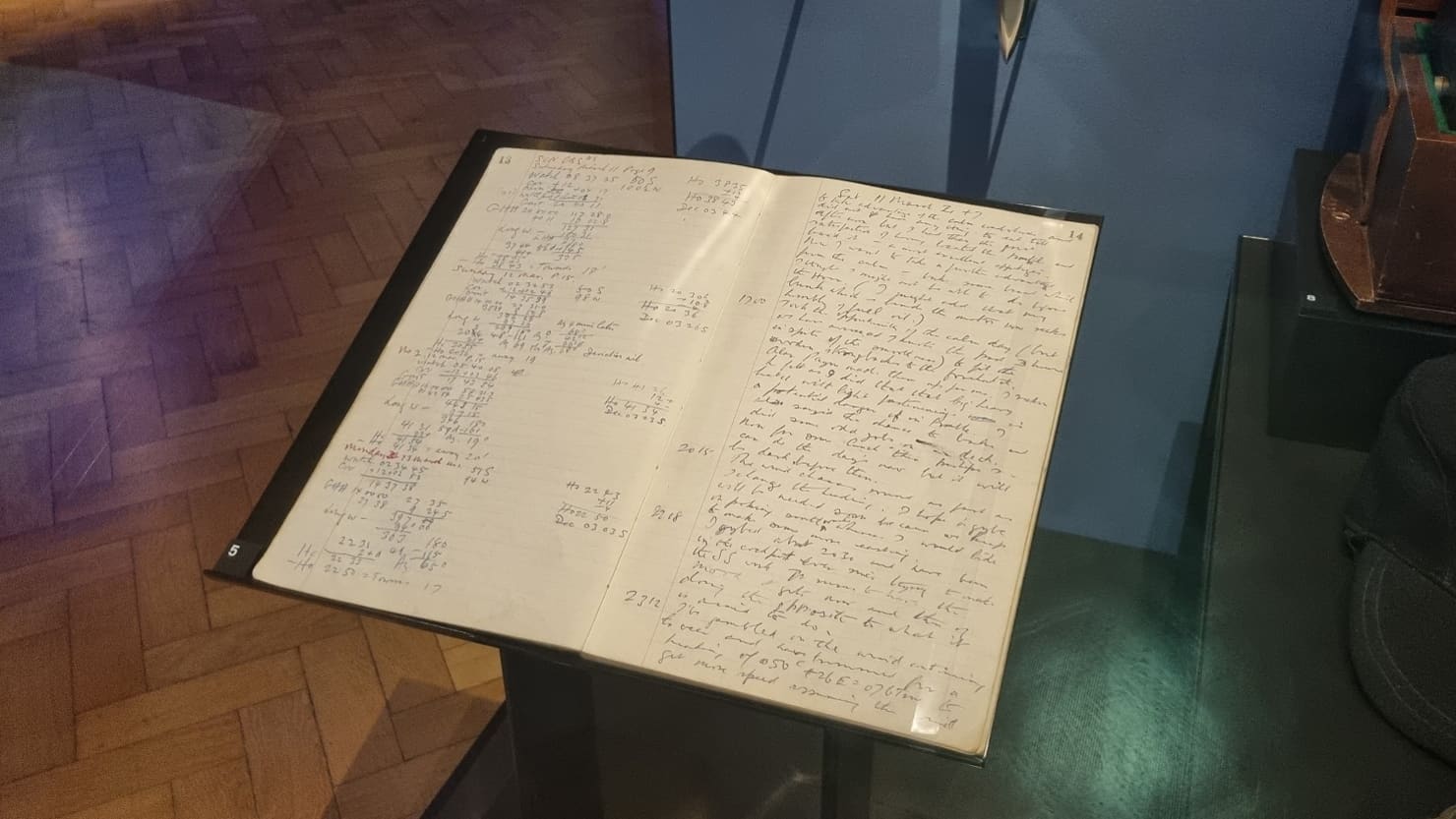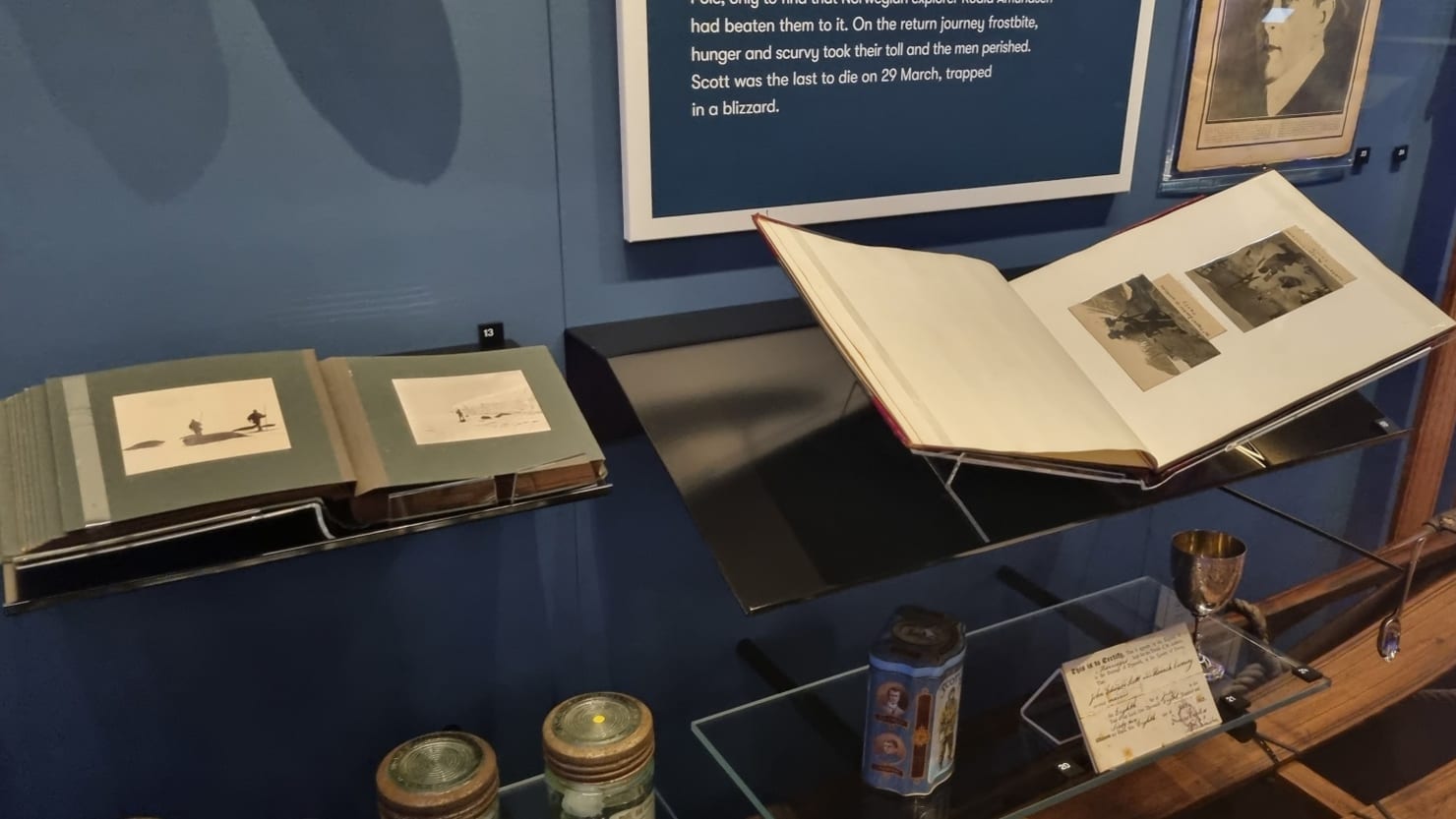 3. Grand Tourists
See a new page from the beautiful Views of Rome volume, hand-painted in the 1700s, plus a new letter from Lord Boringdon of Saltram House, written to home from his own grand tour.
4. From the Pyramids to Plymouth
Look out for a colourful new page from a spectacular hand-coloured 1737 volume called Hieroglyphical Figures, on the Coffin of the Ancient Mummy.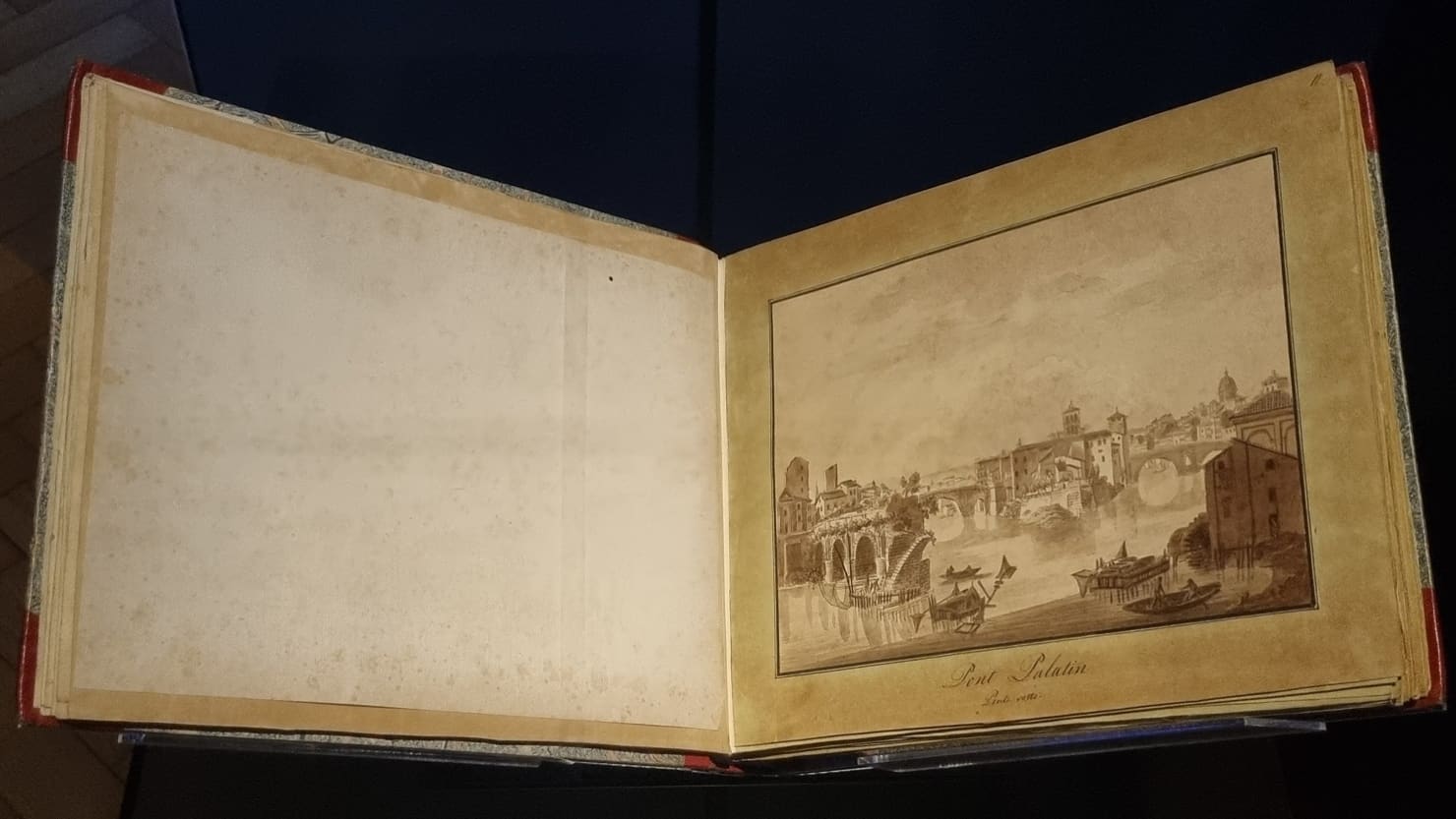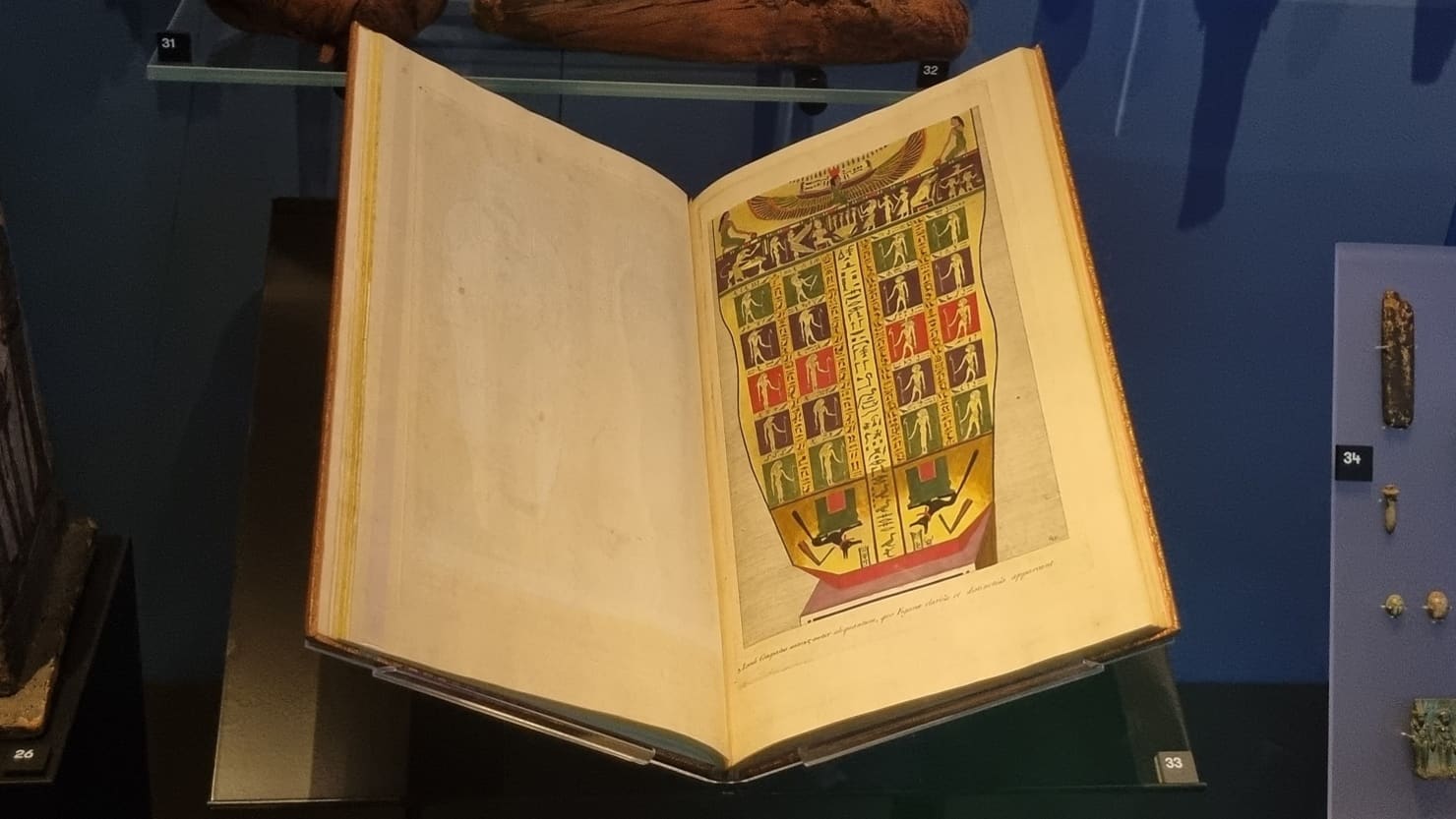 5. Francis Drake
In this case you can view new pages from Drake's accounts and four different volumes, including a map of Britain in the historic Ptolemy's Geographia or Atlas. Drake himself would have used a copy of this Atlas on his world tour. This could be your last chance to see some of our Drake exhibits before big changes in February 2023.
6. Charles Darwin
In our case about English naturalist Charles Darwin and his time aboard HMS Beagle as a young geologist, you can see a new page on view in a volume of Views of Parts of the Sea Coast Tierra del Fuego, filled with detailed drawings by the ship's surveyor.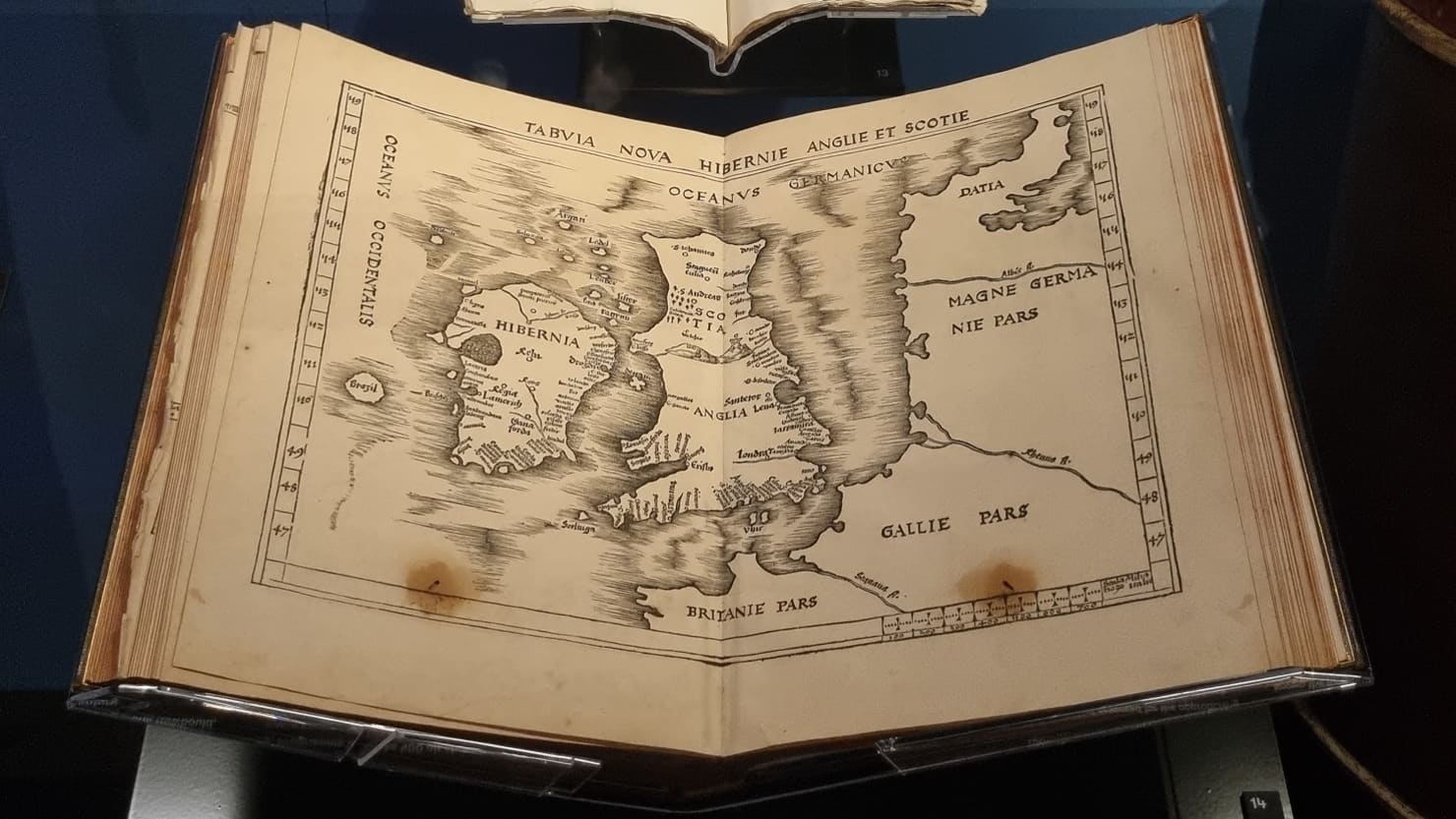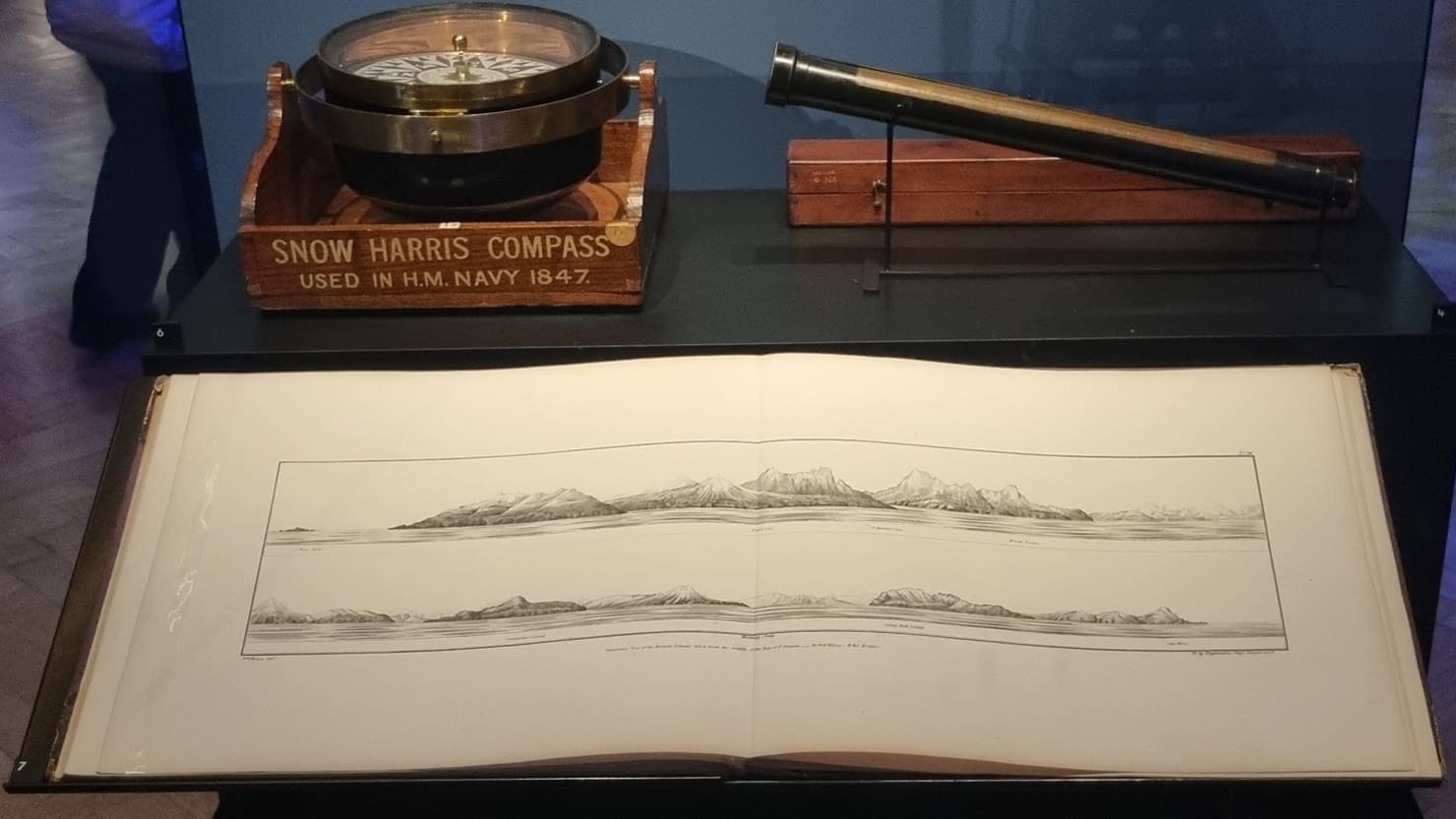 7. Mayflower
In the Mayflower-themed case we've replaced some of the items of memorabilia. Look out for two mugs dating from the 1970s, and an intriguing mid-1900s ceramic figurine by Freda Doughty.
8. Slavery
In this case you can now view a new page from the journal of an anti-slaving ship featuring painted scenes of local life.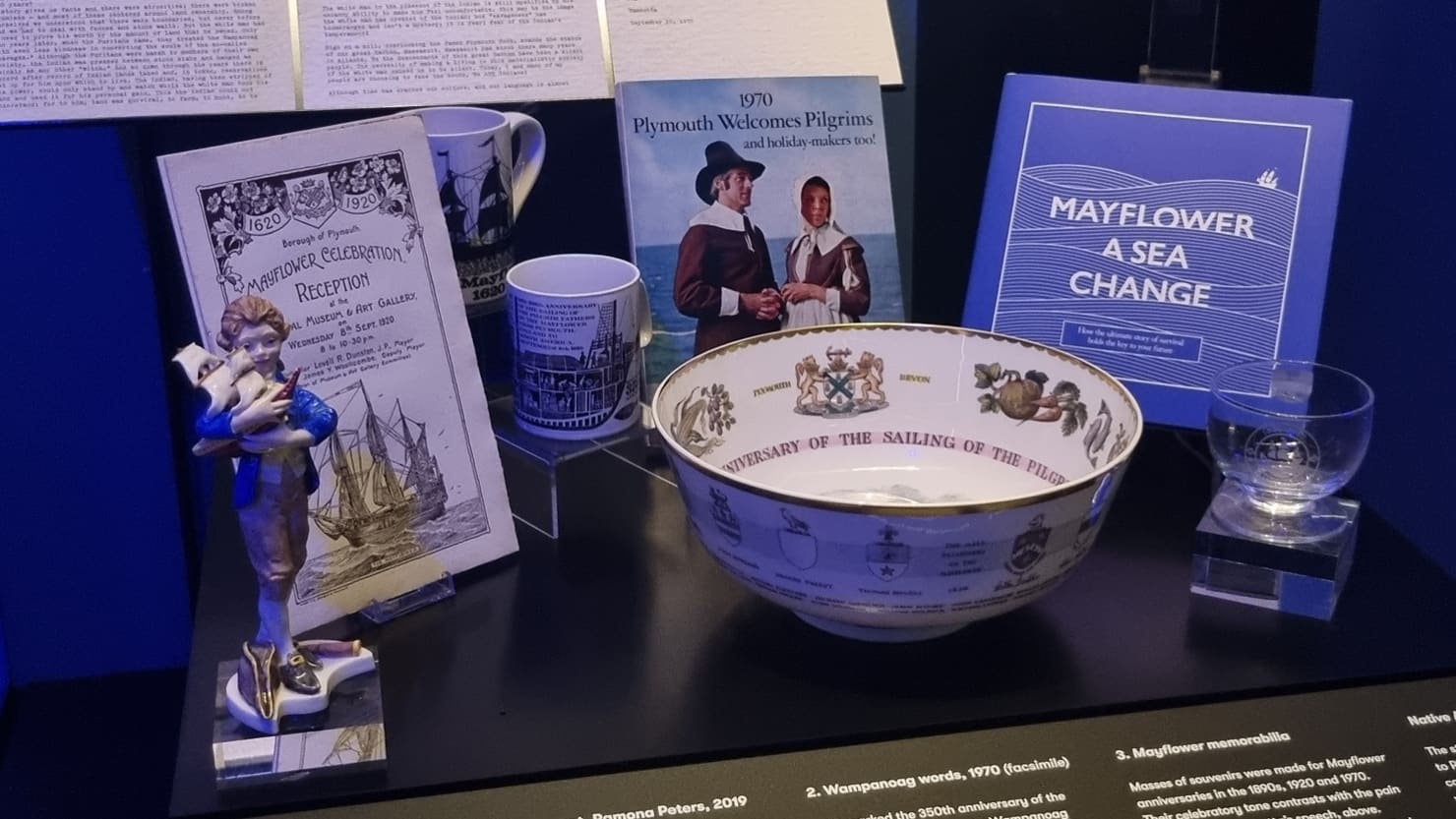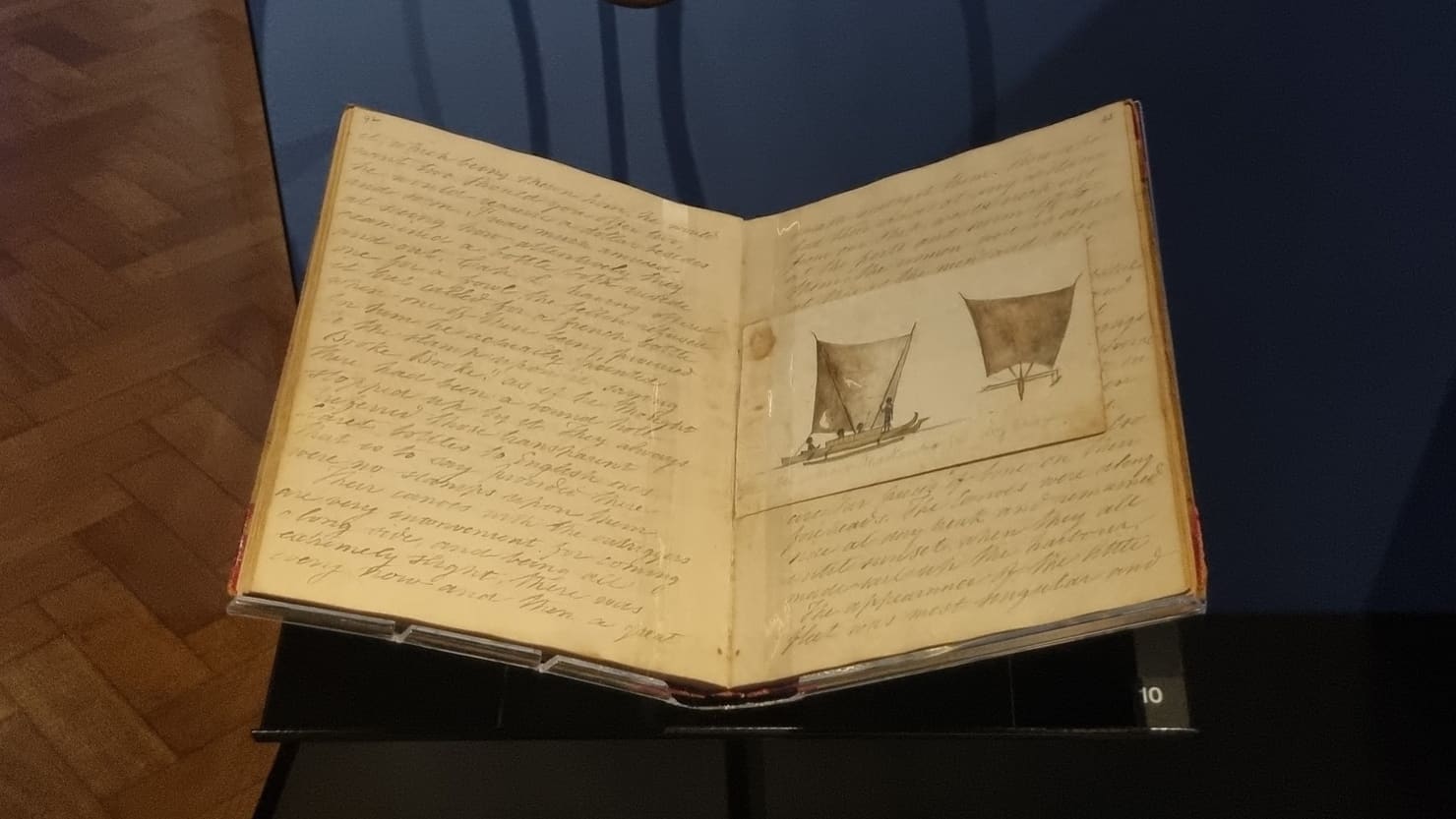 You can also see a new abolitionist poster from a collection in the city's archives.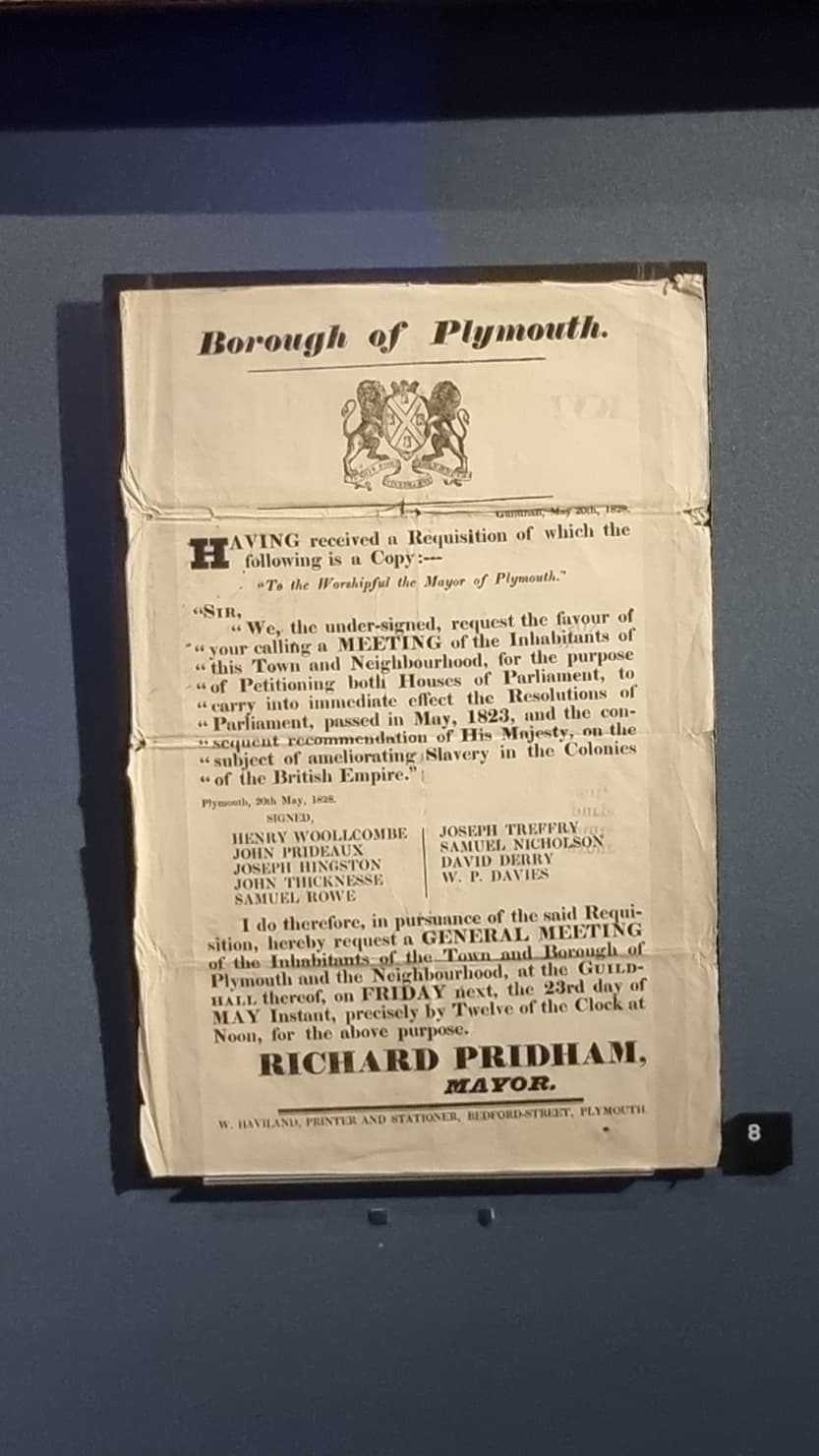 9. Captain Cook
Take a look at this case to see a new page on view from Captain Cook's journals from his Second Voyage, which saw him set sail from Plymouth in July 1772 and journey as far as Antarctica.
10. Gertrude Benham
In the case about intrepid female explorer and mountaineer, Gertrude Benham, you can see a new page from her notebook. Dating from around 1934, the book contains a detailed inventory of many of the objects she collected on her travels.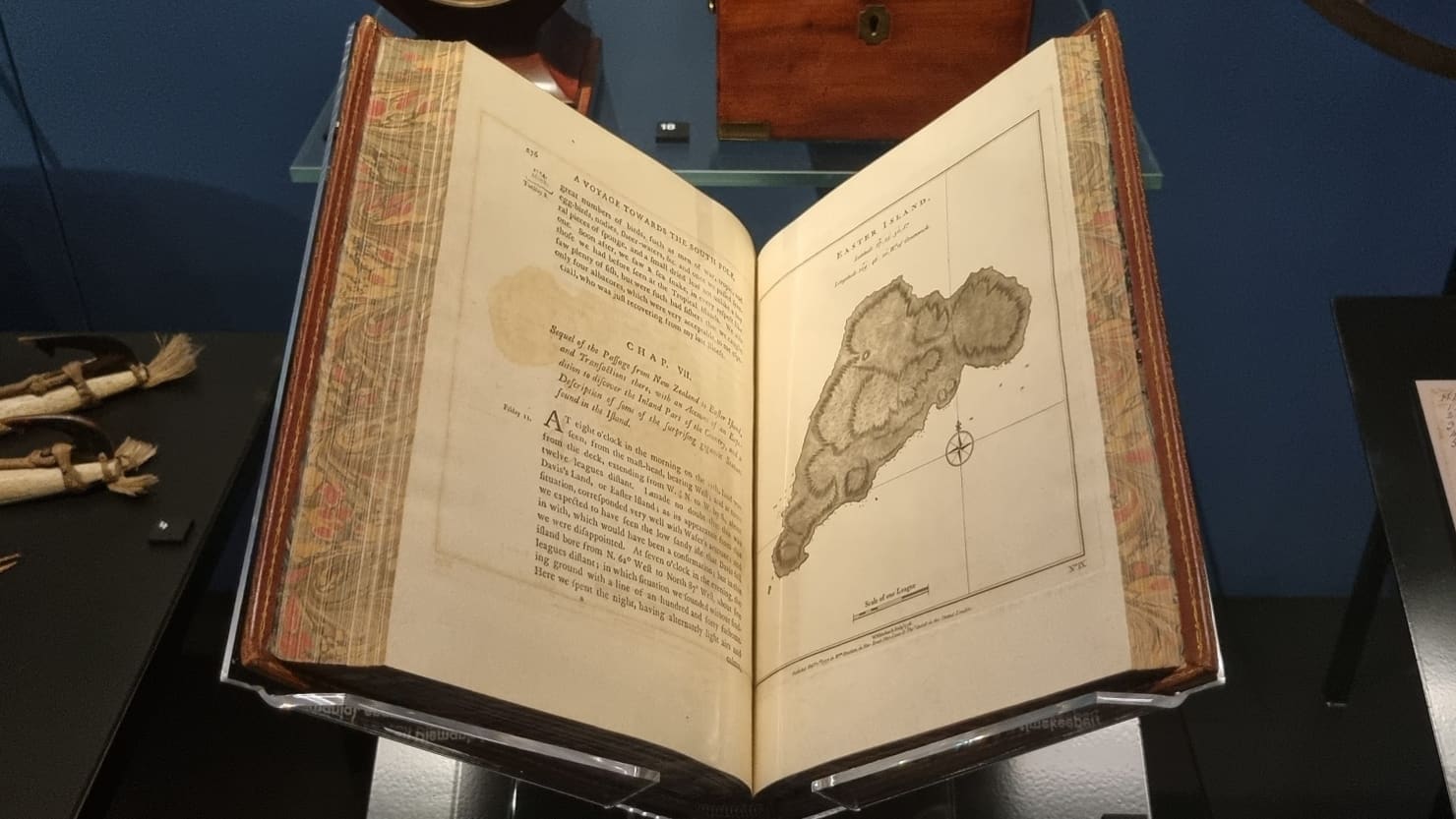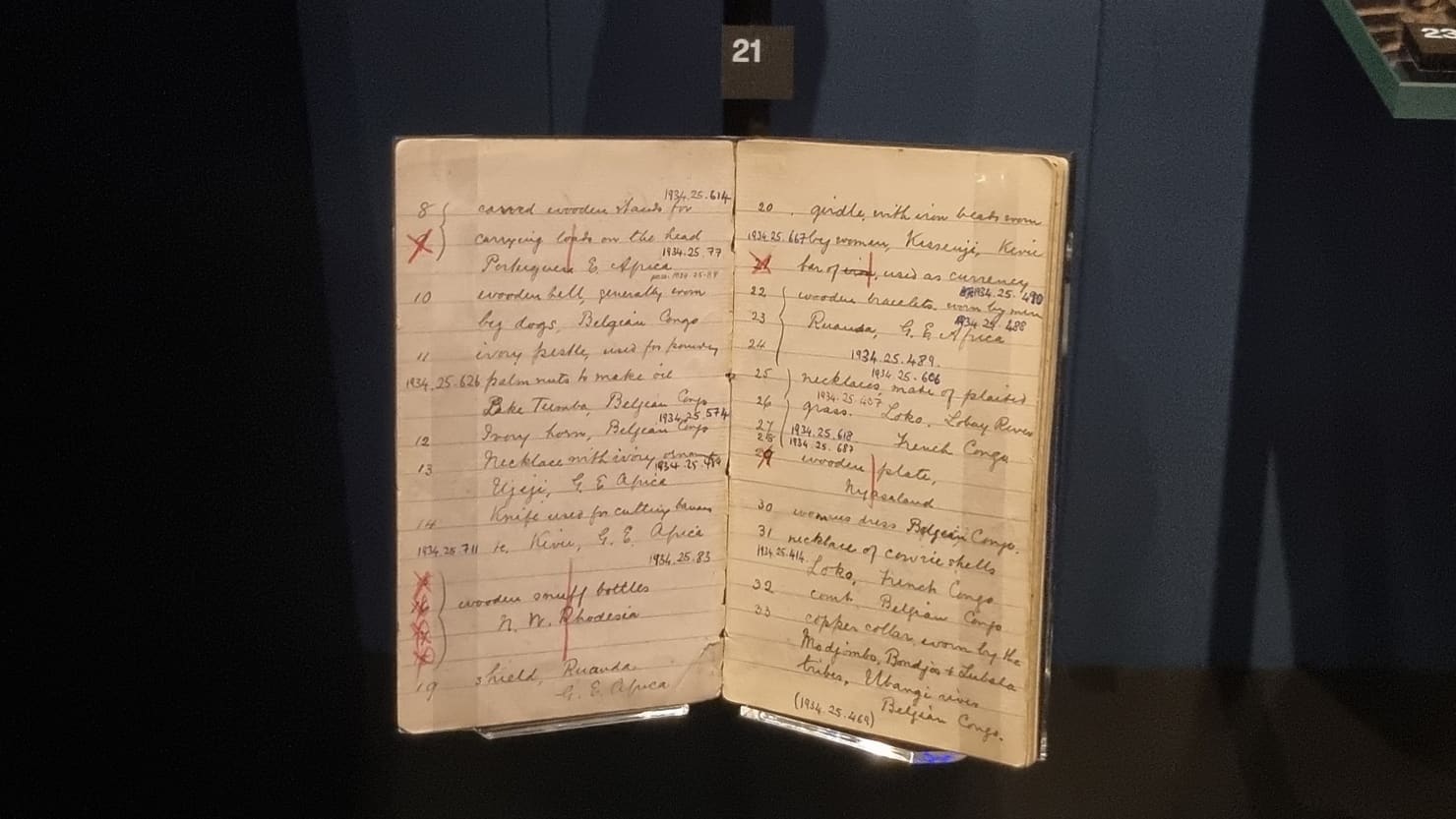 We hope you enjoy looking around the 100 Journeys gallery, which is open from 10am-5pm Tuesday to Sunday. Please see our opening hours page for details of our festive opening dates and times. Admission to the gallery and The Box is free and there's no need to book in advance.
Expect big changes in 100 Journeys next year!