Top Tips for visiting British Art Show 9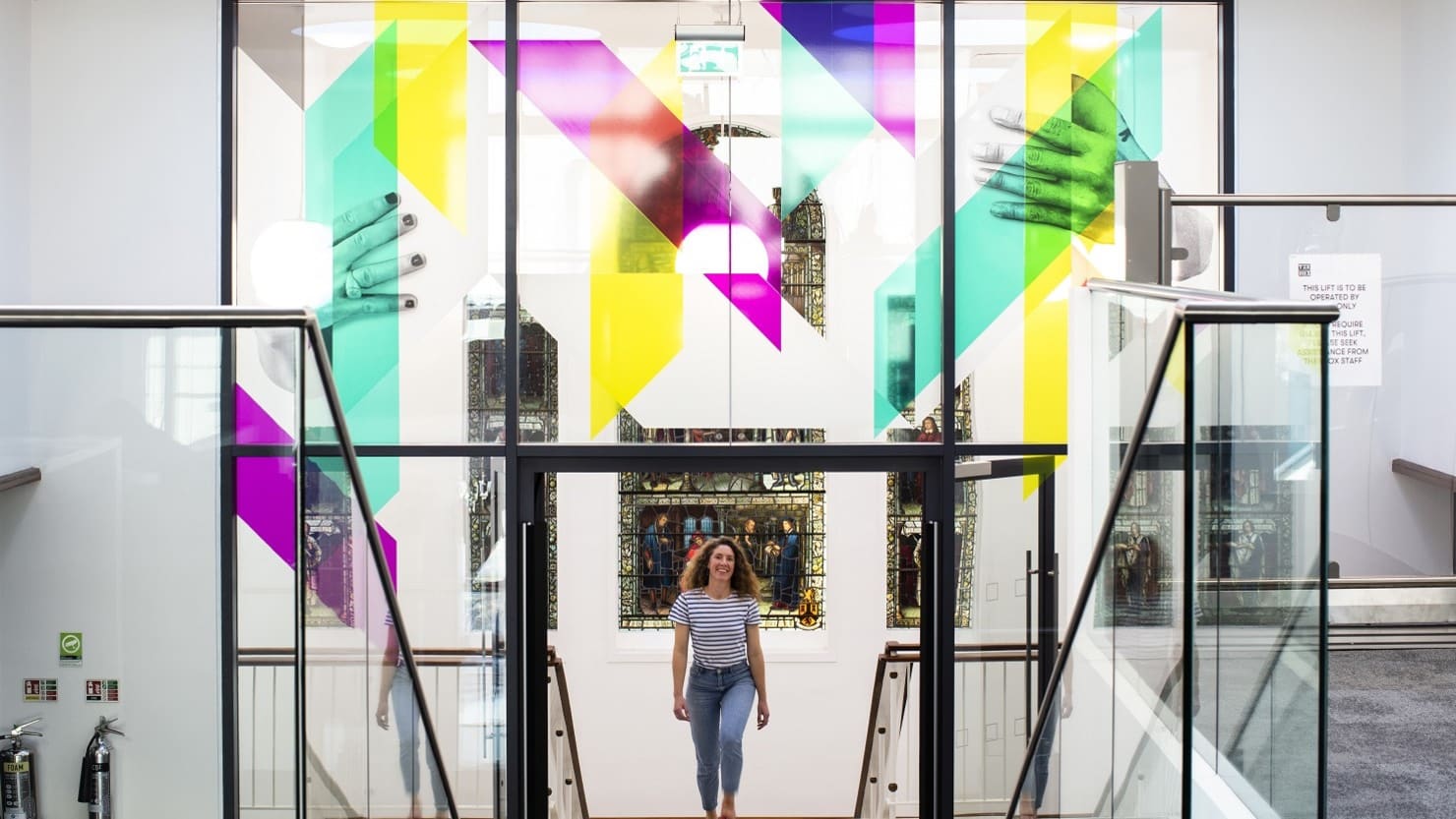 Have you seen British Art Show 9 yet, or are you thinking of visiting again? We hope this information will help you plan your time and get the most out of your experience.
1. Take a look at the artist bios on the main British Art Show 9 website to familiarise yourself with them and their work.
2. Make a note of the opening days and times at each of the venues.
3. Give yourself plenty of time if you'd like to see all the exhibition venues in one go. We'd suggest allowing at least 60-90 minutes at The Box, 30-45 minutes each at KARST and The Levinsky Gallery and 15-20 minutes at MIRROR. You'll also need to factor in some time to walk or travel between the venues (keep an eye out for our purple and pink pavement signs if you're walking). If you'd like to watch the film works in the exhibition in full, make sure you allow longer. We'd also recommend wearing comfortable footwear.
4. Alternatively, don't feel you have to try and see everything all in one go. British Art Show 9 is open until 23 December at KARST, The Levinsky Gallery and MIRROR and 8 January at The Box (including St Luke's), so there's plenty of time if you need to visit the venues individually or more than once.
5. Check out the Turner Prize winners: Tai Shani's work in on display at The Box, Oscar Murillo's work can be seen in St Luke's at The Box, while Helen Cammock's film work can be viewed at KARST.
6. Take a look at the Turner Prize nominees: Alberta Whittle, Hurvin Anderson and Sin Wai Kin (The Box), Heather Philipson (St Luke's at The Box), Cooking Sections and Sean Edwards (The Levinsky Gallery).
7. Get Zen. Oliver Beer's immersive installation in MIRROR at Arts University Plymouth is the perfect place to sit quietly and reflect for a while as you let the harmonies from the objects that are on display wash over you.
8. Give yourself a break if you need to. With cafes at Arts University Plymouth and the University of Plymouth's campus, The Little Box and The Box Kitchen & Bar, plus plenty of cafes and coffee shops in between the city centre venues and KARST, there are lots of places where you can get a drink, snack or something more substantial if you need to refuel.
9. Remember that all the venues are free with no need to book!
10. Take a look at the events programme if you'd like to experience even more of British Art Show 9. It includes regular, free 'Spotlight Talks' at the venues which will help introduce you to the artists and artworks on display.
Extra support
If you need extra support getting between the city centre venues and KARST, you could consider catching a bus that goes between Royal Parade and Union Street. You can find more details here. Take a look at the route for the 21/21A. If you'd prefer to take a taxi, there are ranks near St Andrew's Cross and Derry's Cross. This page may be helpful if you have specific access needs.
If you need an accessible toilet at any point there are facilities available at all the exhibition venues. If you need an accessible toilet between the venues you can find them near the Sundial on Armada Way (radar key access required), in Costa Coffee on New George Street (by the sundial) and in the Union Rooms on Union Street (access via the lift or the garden area).
Use these links for further access information for the exhibition venues:
We hope you enjoy British Art Show 9.
Jo Clarke, Marketing and Communications Officer
Many thanks to Gabi Marcellus Temple