Blitz 80: King George VI microphone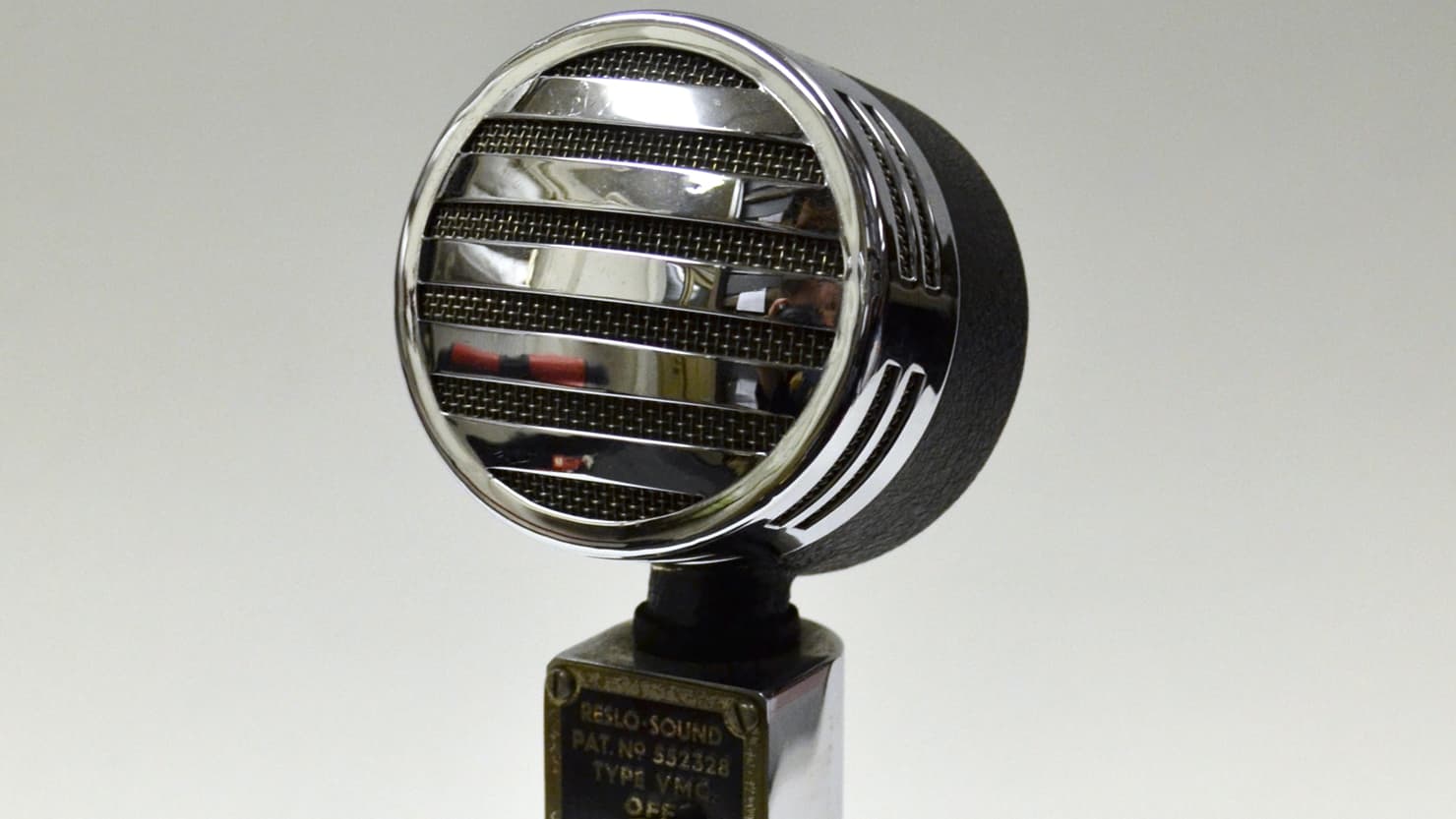 This microphone with its chrome mouthpiece and black plastic base is from our historic collections and was used at a really important event connected to World War II.
It's one of the microphones King George VI spoke into when he addressed the crowds in Plymouth during a Royal Visit to mark the official opening of Royal Parade, which was laid out in 1947
Royal Parade was part of the 'Plan for Plymouth' – the visionary document developed by architect Patrick Abercrombie and city engineer James Paton Watson to revitalise the city centre and its neighbourhoods after the Second World War.
King George VI (1895-1952) reigned from 11 December 1936 until his death (6 February 1952). He is well known to us as the late father of our current Queen, and as the man who took the throne after his brother Edward VIII famously abdicated so he could marry Wallis Simpson.
During the war he made a number of morale boosting trips to towns and cities throughout the UK. He visited Plymouth with the Queen in late October 1947 to give Royal support to the city's rebuilding programme.
Plymouth's devastated streets were decorated in honour of the visit and the crowds came out in their thousands. The King met the Lord Mayor (Alderman W. Harry Taylor) and other dignitaries, gave a speech and unveiled a foundation stone.
In a lecture held at the former Museum and Art Gallery to mark the 75th anniversary of the Blitz in 2016, our speaker called the event a tragedy but also a triumph of the Plymouth spirit after the way the city rebuilt itself.
At the time of the King's visit 3,000 new homes had been built and he echoed this sentiment when he spoke into this microphone and said:
I congratulate you on the foresight and confidence which inspired you during the darkest days of war, to look forward to define the work of peace.