There's a human story behind every object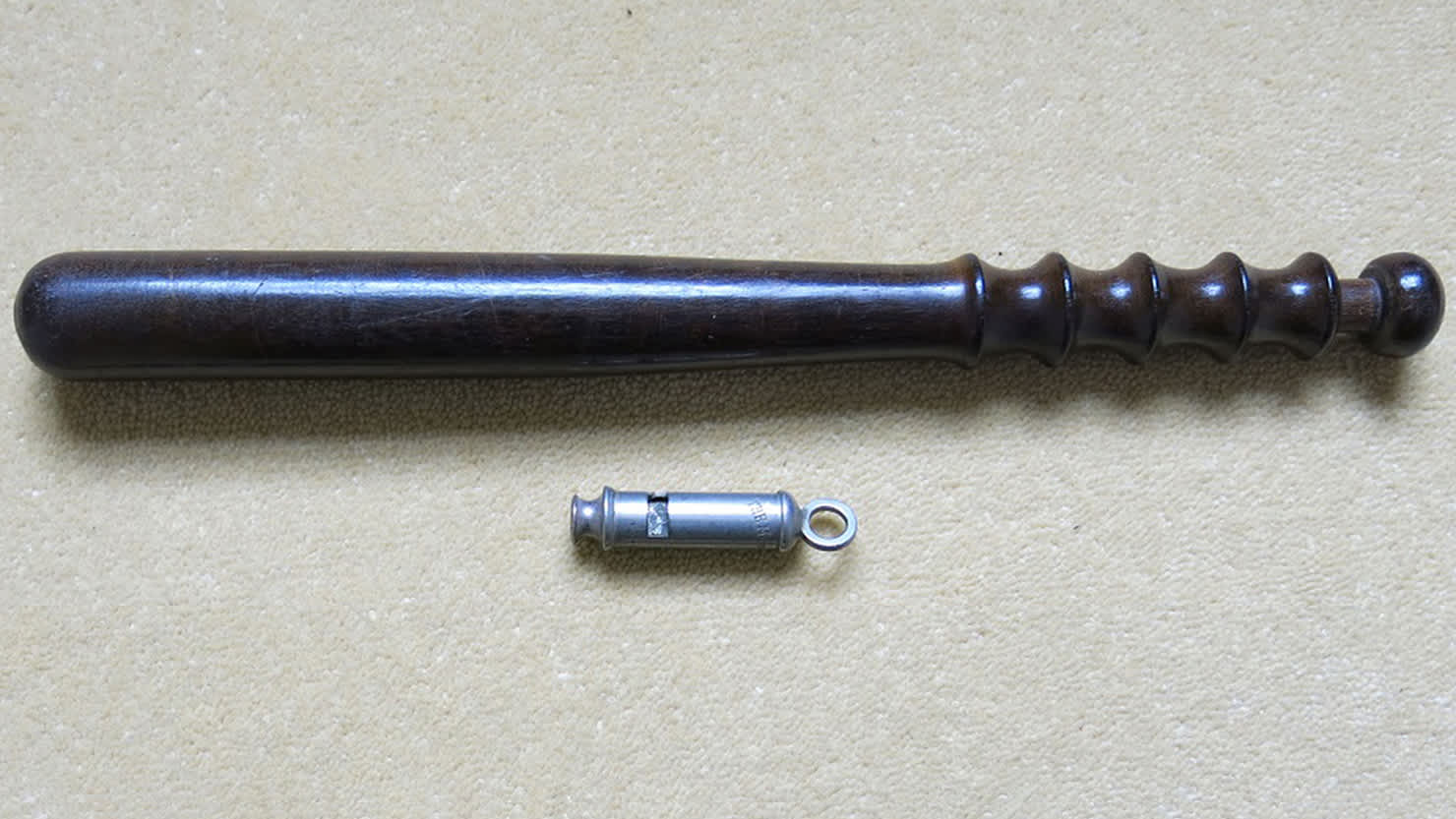 The police have been an important part of our frontline workforce over the last year – not just here in the UK, but in other parts of the world too. This police truncheon and whistle were donated to our collections in early 2020 by a Mr Brookshaw. We believe they once belonged to a man called Sidney Hannam, who passed away 80 years ago, on 13 January 1941.
The truncheon is made from polished dark, heavy wood. It tapers from its heavier rounded end to the handle. The handle has four 'sculpted' finger grips and a smaller, plain round grip that would have once held a leather wrist strap. The silver whistle has a round open mouthpiece. There's a ring at the other end which may have been used to attach it to a lanyard. It's inscribed with 'The Metropolitan' and also (more faintly) 'Made in England'. The items were in a box discovered by Mr Brookshaw during a house tidy.
Sidney Hannam was a butcher and a sergeant in Plymouth's Special Constabulary. He died on January 13, 1941 in a German air raid. The following is taken from some detailed information provided by Mr Brookshaw:
German aircraft were identified approaching Plymouth and at 6.37pm the air raid sirens started. Initial reports stated that 25 bombers had launched an attack and some 56 bombs and up to 10,000 incendiaries caused the heaviest casualties seen in a single attack on the city so far.

Damage was caused to the Sherwell Congregational Church on Tavistock Road, the City Hospital at Freedom Fields, the gas works at Coxside and the Corporation electricity works at Prince Rock. Electricity would be restored the following day, but gas would not be restored for three weeks. Two surface air raid shelters were hit. One at Madeira Road killing 8 people and one at May Terrace killing 7 people.
Sidney was on duty at the May Terrace shelter and was one of the people who sadly lost their lives in the bomb blast. His name is included on a plaque, unveiled in St Andrews Church in 1945, in memory of the policemen who gave their lives during the Second World War. It's also included in the National Police Officers Roll of Honour and the Devon and Cornwall Constabulary Book of Remembrance.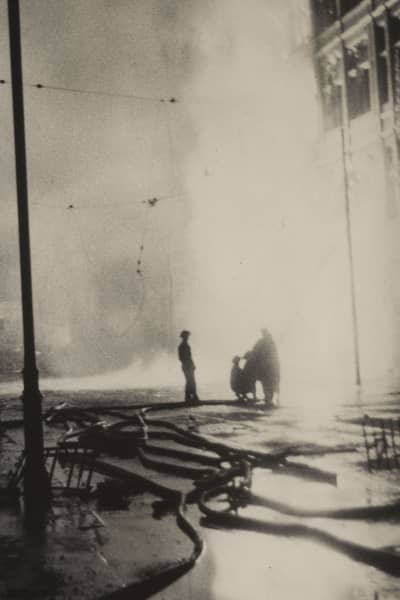 Mr Brookshaw used the truncheon and whistle to play 'cops and robbers' as a child during the late 1940s/early 1950s. Along with the objects, he's shared some great memories with us of the games he played with his friends.
Although at first glance they look like straightforward items, the truncheon and whistle are a wonderful reminder of the human stories that all objects have. In this case, a connection to one person's wartime sacrifice and another person's childhood and diligent research.