Jack Leslie: A discovery in the archives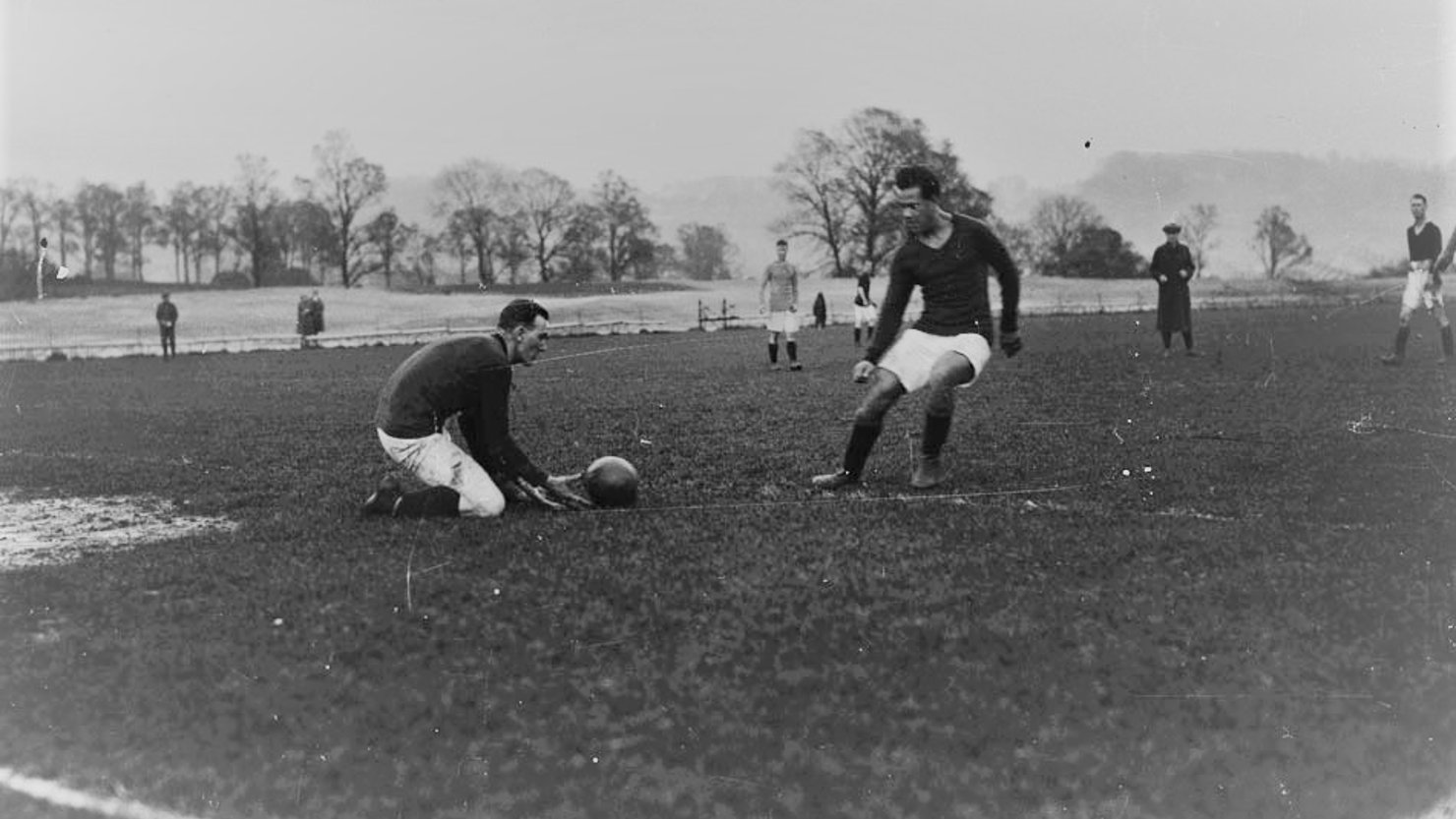 Earlier this year when Jack Leslie's story became more widely known, we weren't sure if we had any items in our collections connected to this talented footballer - but timing is often a strange thing.
Born in London's Canning Town to a Jamaican father and English mother, Jack Leslie (1901-1988) joined Plymouth Argyle from Barking Town in 1921. He initially struggled to hold down a place in the side but went on to form a legendary partnership with Sammy Black (1905-1977). During his time at Argyle he made hundreds of appearances and scored over 130 goals.
A cornerstone of the team
Argyle paid tribute to him last year by naming the Boardroom in their new Mayflower Grandstand after him, describing him as 'a cornerstone of the team for more than a decade'.
In 1925, Argyle manager Bob Jack informed Leslie that he'd been selected to play for the national team. However, when the squad was announced his name was not included, apparently because officials from the Football Association had realised he was black.
Given his ability to score goals and his versatility, it's highly possible he would have been a fixture in the England team for many years. Sadly, he wasn't offered the chance again. It wasn't until 1978, when Nottingham Forest player Viv Anderson (b. 1956) was selected to play for England against the former Czechoslovakia in a friendly at Wembley, that a black footballer had the opportunity to represent their country.
Leslie retired from Argyle, and from playing football, in 1935. He later worked as part of the backroom team at West Ham.
A welcome discovery
Following some research in the wake of this year's Black Lives Matter protests, we were thrilled to discover a small collection of glass plate negatives featuring him in action in our photographic archives. This is one of four that were initially found. We have since found four more.
They all date from the 1920s and we believe some, like the one below, show him during a match. A crowd of spectators is visible in the background of this image, along with a grandstand. The name of Argyle sponsors and investors, former Plymouth department store Spooners, can be seen on the roof.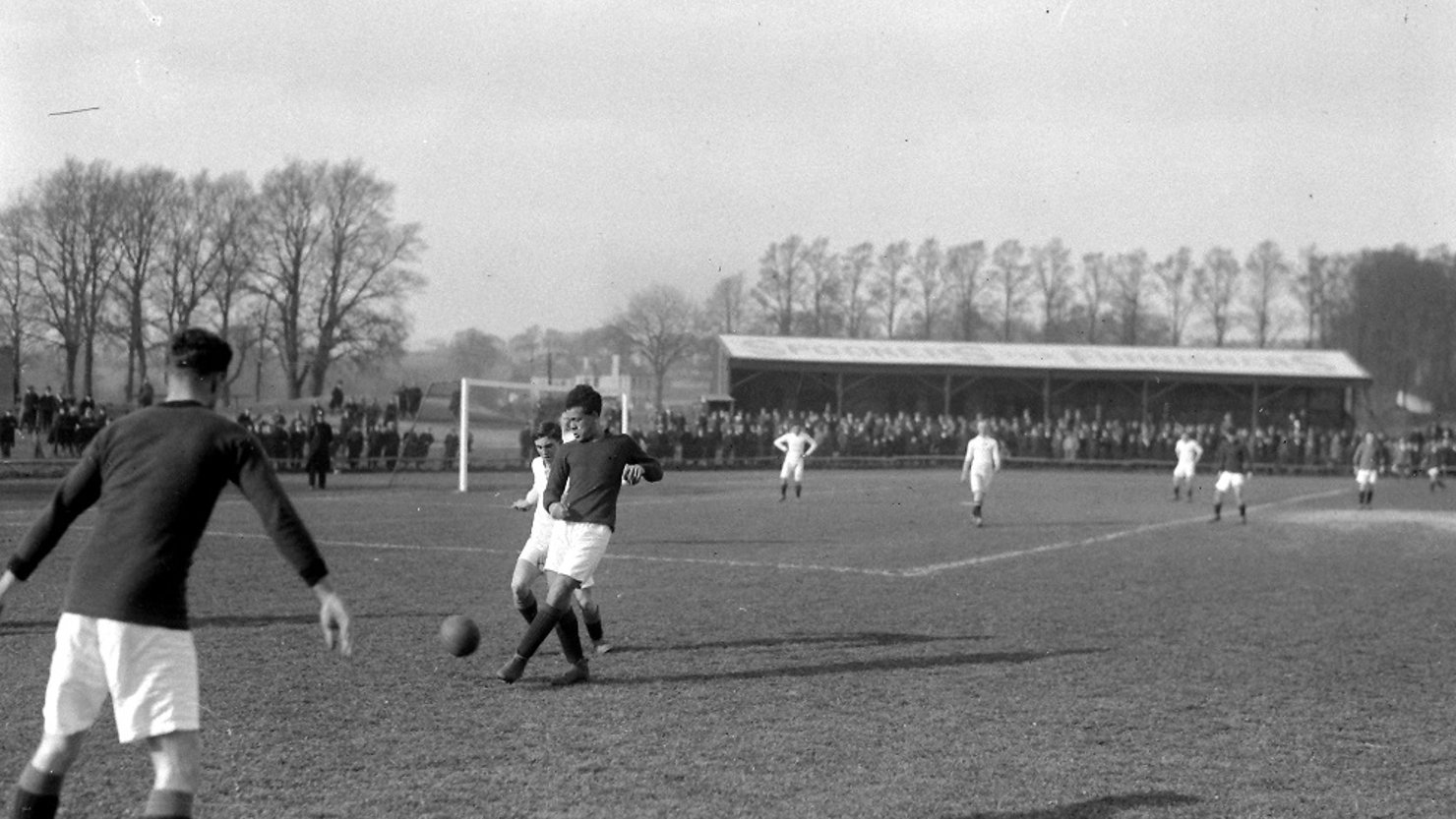 We believe some of the other images, including the two below, show him and his teammates training.
Incredibly, the glass plates almost never made it to The Box. They were discovered underneath some floor boards during a house clearance in Plympton and were nearly disposed of! We're really pleased the donor had the foresight to bring them to us instead, and that we now have some archive material to help illustrate the story of the footballer who should have been England's first black player.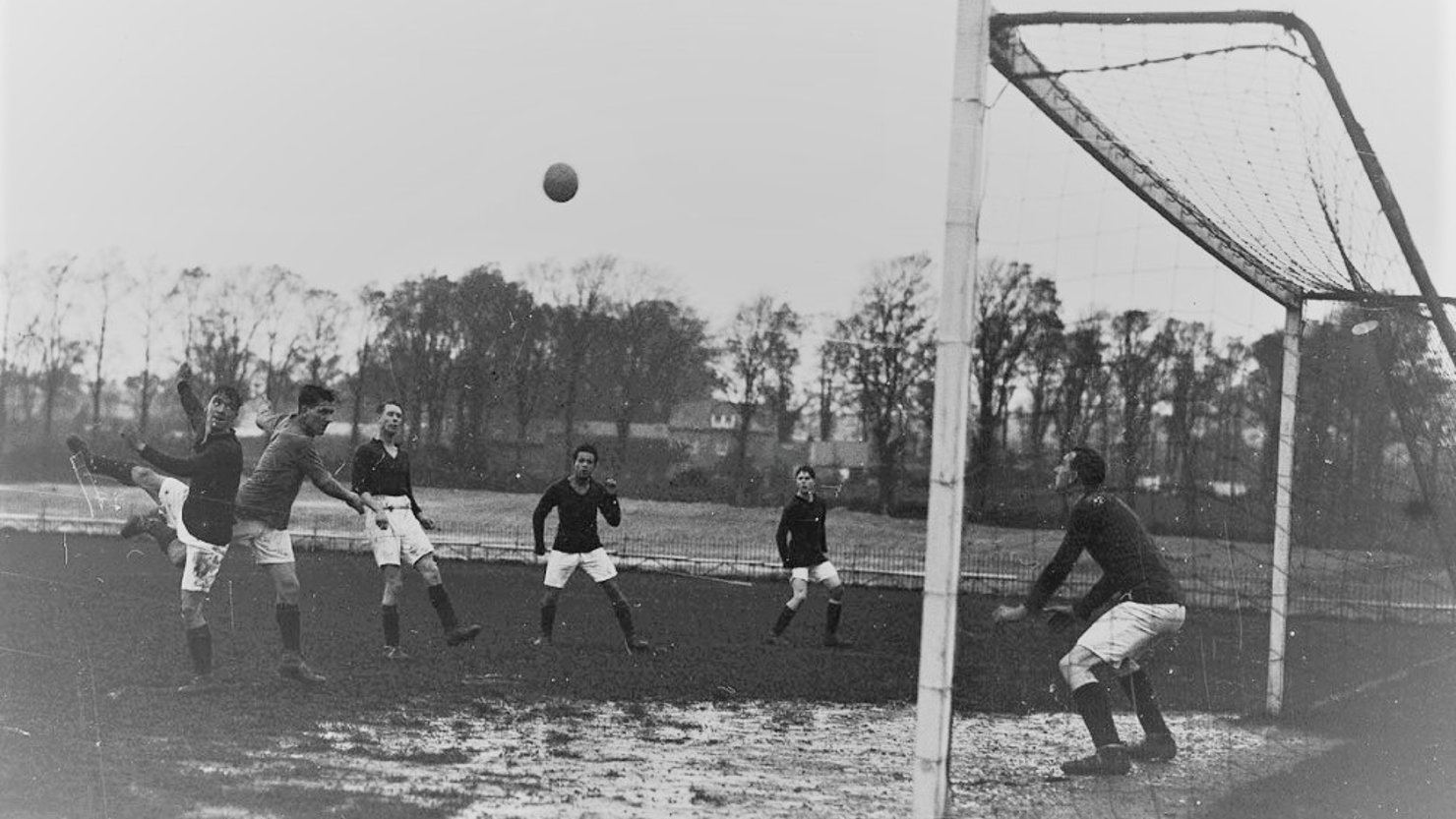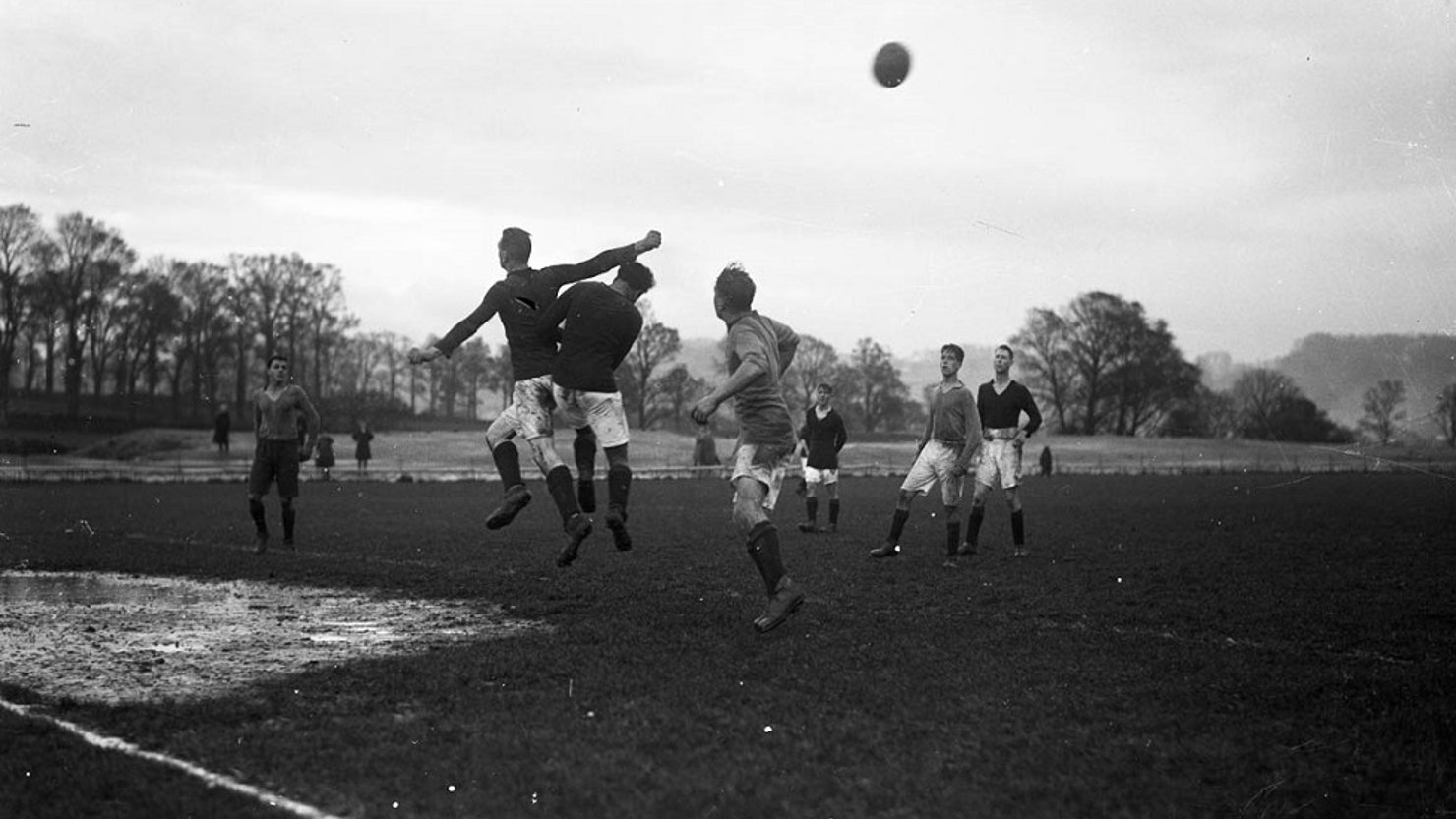 With thanks to:
Stacey Anderson, Media Archivist
Plymouth Argyle Football Club
The Jack Leslie Campaign