Behind The Scenes: Creating our family trails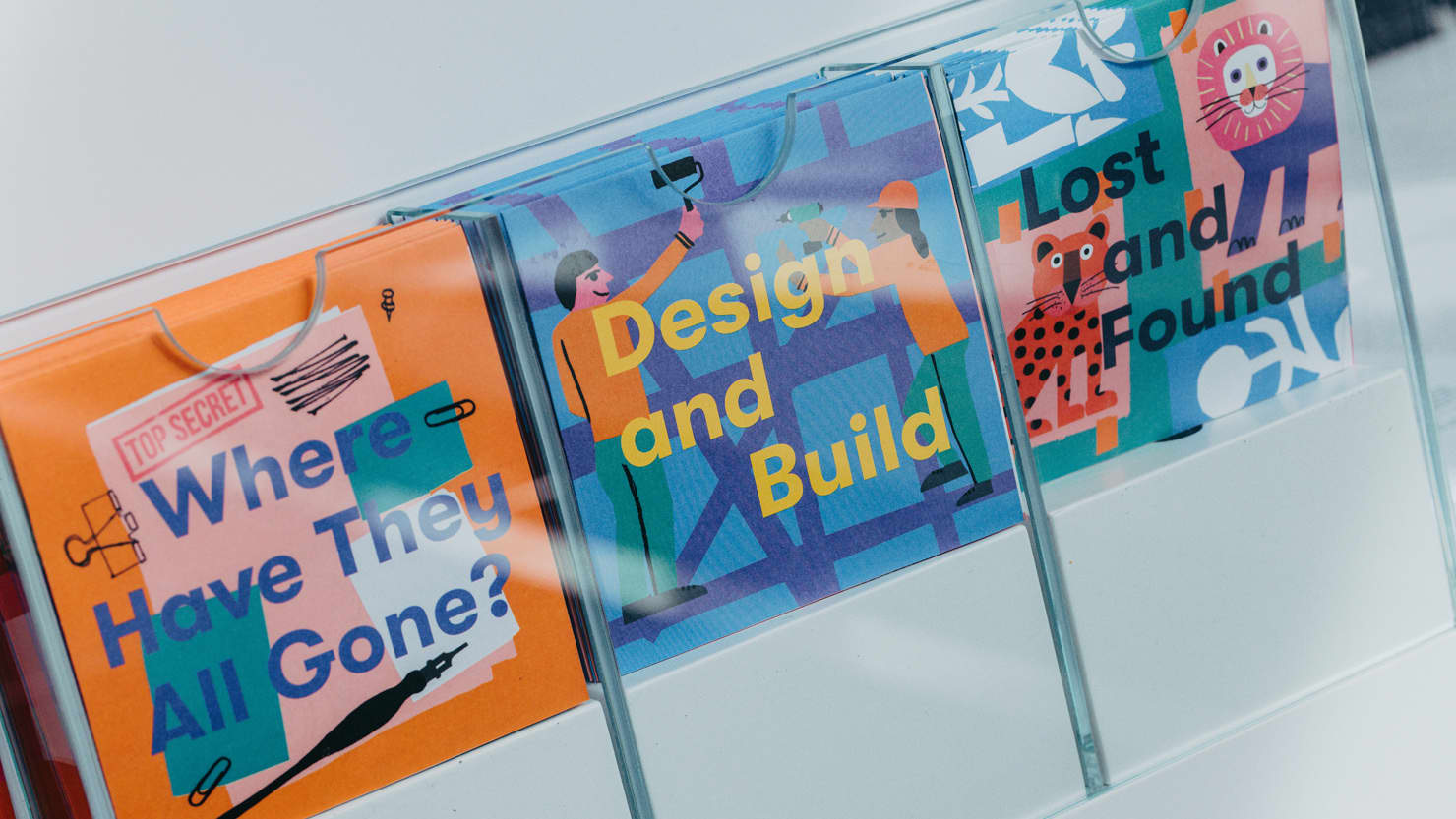 Visiting The Box with young children? Our trails are designed to encourage families to experience our collections and galleries together. Here, our Senior Engagement and Learning Officer explores the process of creating them.
Work began on our family trails back in 2019, when The Box was under construction. In the four years before this, our galleries were being designed, debated, revised and redesigned by staff and our exhibition designers Event Communications. As we worked through the process, objects changed regularly, case layouts shifted and access to the physical spaces was limited.
This made the task of writing and designing the trails quite complicated. Our first five had to be written from lists and technical drawings, alongside conversations with the experts involved in the curation of our galleries and exhibitions.
What is a 'family trail'? Well for us, it's a way of making meaning in and from museums – a way to make connections between the many differnt things that are displayed across our building. They suggest a way for you to explore and discover some of the objects we care for. Above all, they help our visitors do this together through a shared, fun experience.
Chloe Hughes, Engagement Programmes Manager at The Box:
We believe that Museums change people's lives. This runs throughout every strand of work we deliver – in particular our work with families. Our trails hopefully lead to you and your family questioning, debating and thinking critically during your visit – hopefully with a smile on your face!
Our trails are illustration-led, paper-based activities. We used various techniques to develop the text for them, using a discovery-driven approach and allowing for open-ended questions that promote critical thinking skills in children. We've also been very committed to providing opportunities for younger children to explore some of the big questions from the world around them, such as climate change, protest and wider issues around social justice.
So how did we turn these serious sounding ideas into fun, enjoyable and occasionally silly trails for our visitors to use?
Our earliest 'prototypes' featured key objects, different types of activities, a lot of real and digital sticky tape and were tested with a range of people. The next stage was the most exciting – we were able to bring in the incredible Smith & Lewarne (a collaboration between Neasden Control Centre and City Edition Studio). They turned our versions into more fully developed prototypes and then a series of drafts we could share with more people - big thanks to Oreston Community Academy for allowing their Year 1 pupils to be our 'guinea pigs'.
Smith & Lewarne is a graphic design and illustration practice with studios in Plymouth and Bristol that specialises in branding, advertising, book design, illustration and publishing.
Steve Smith, Neasden Control Centre:
The huge variety of objects to illustrate has kept each family trail feeling fresh and different - from protest signs and stained glass windows to female collectors and weird sea creatures! It's great that families can pick these up for free, be creative and explore The Box together in a slightly different way than usual.
Since these early developments, we've now completed ten trails! Five new ones are available from our Welcome Desk now and can also be downloaded from our families page. If you've already been to The Box you may have also spotted similar illustrations on the coat and bag storage boxes our visiting school groups use.
We don't charge for our trails, but if you'd like to make a donation towards their production in the future, we'd really welcome your support.
Thanks to Adam Milford, Senior Engagement and Learning Officer