'A Byway in Plymouth' by Reginald Brill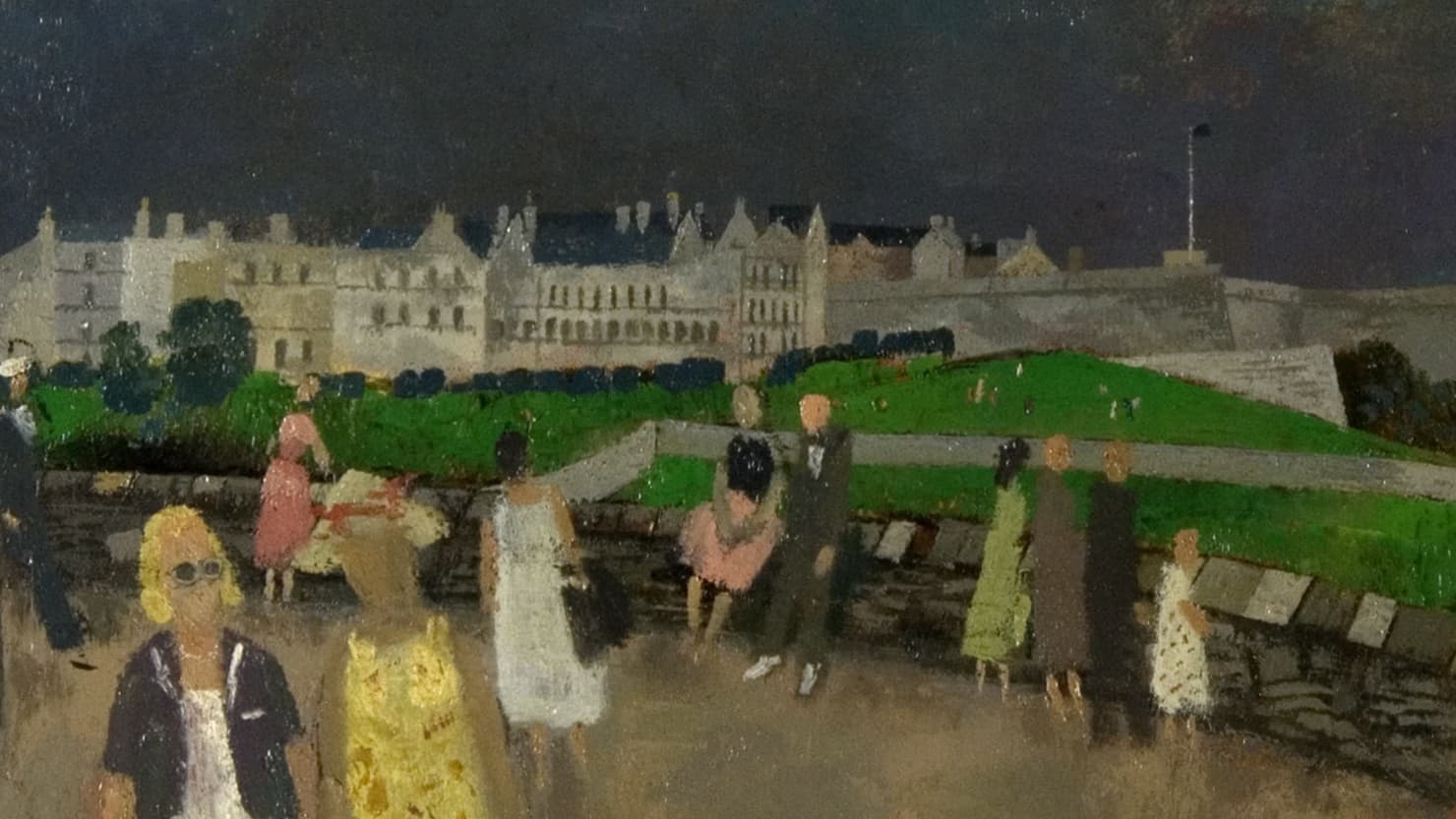 This oil painting by Reginald Brill (1902-74) was acquired for our art collection in 2007.
Brill was born in London and spent his early childhood there and in Yorkshire. As a teenager he went to evening classes at St Martins School of Art while he worked in an office by day. He won a scholarship to the Slade School of Fine Art in 1921, spent some time in Lincolnshire after graduating and then returned to London once more.
In 1927, he won the Prix de Rome in Decorative Painting and spent two years at The British School in Rome. Short spells teaching at Blackheath School of Art and painting in Egypt followed.
In 1934, he started working at the School of Art in Kingston upon Thames. He initially found it to be disorganised and lacking in structure, but under his direction it became an institution of national repute.
Brill was well-known in Kingston. He was a popular speaker, hugely respected by his students, published two books and established a collection of paintings of Kingston known today as The Brill Collection. He also exhibited his paintings and drawings alongside other leading artists of his era. Today, works by him are also held in public collections in Kingston, London and Chelmsford.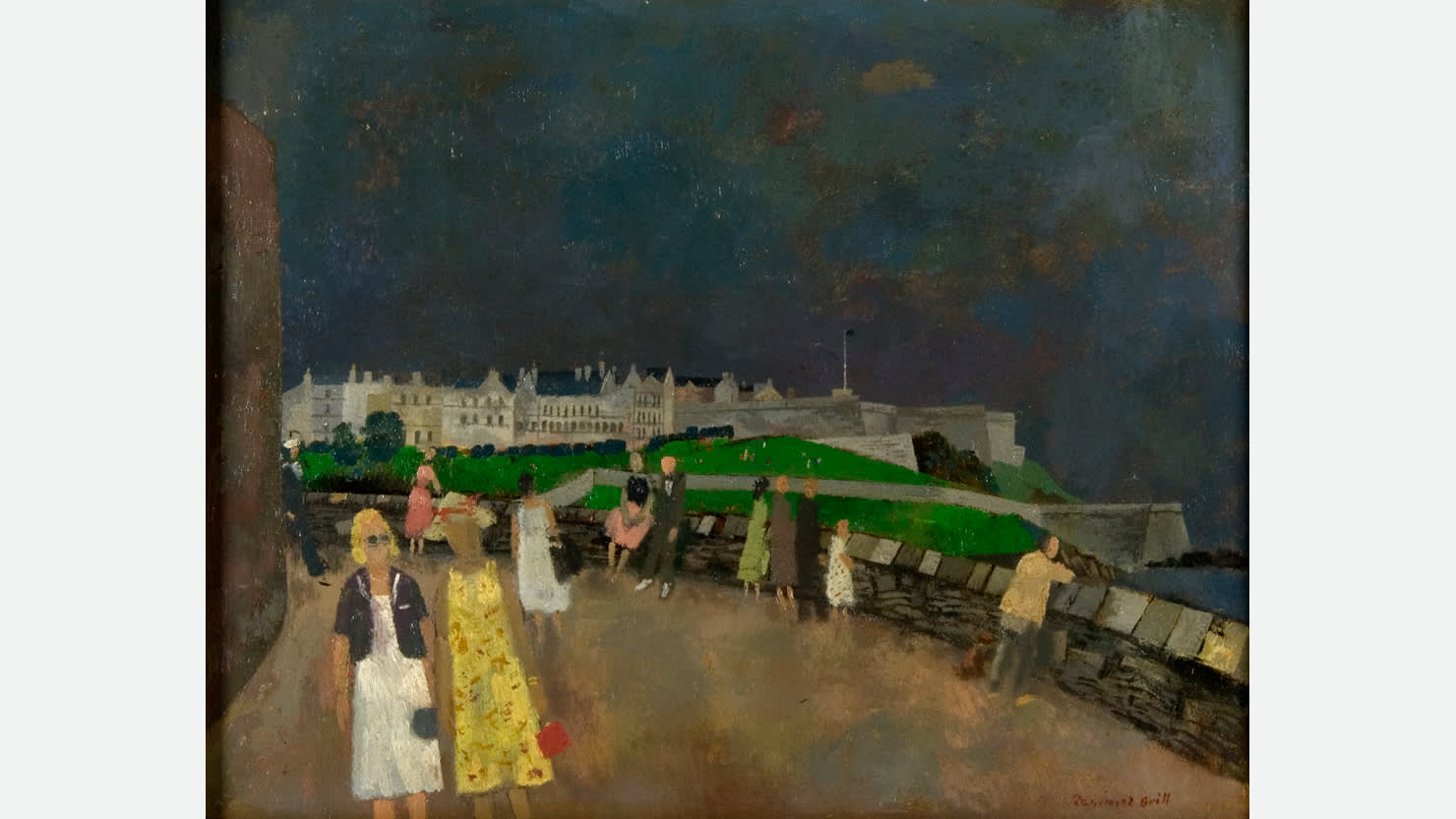 Brill was a versatile artist who used a range of media and worked on landscapes and portraits as well as details of plants, animals and interiors.
He was noted for his social realism and the sense of 'Englishness' he brought to his work which placed the emphasis on people in their environment.
We believe he painted 'A Byway in Plymouth' in the 1950's. It features an unusual view from West Hoe looking inland towards Elliot Terrace, the Marine Biological Association and the Citadel.
The painting shows a summer's day with various figures taking in the sun, walking or looking out to sea. In the foreground two female figures, one dressed in a nautical-looking outfit and the other in a yellow sun dress and hat, head towards the seafront.
The scene conveys the ambience and nature of the Hoe as a great vantage point for views across Plymouth Sound and a meeting place for locals and visitors.
The painting is also noteworthy because it's been created in oils. There are many works from the 1900's featuring the Hoe, but most of them have been created in other mediums such as watercolour or photography.
Jo Clarke, Marketing and Communications Officer