A Royal Romance: William IV and Sally Winne of Plymouth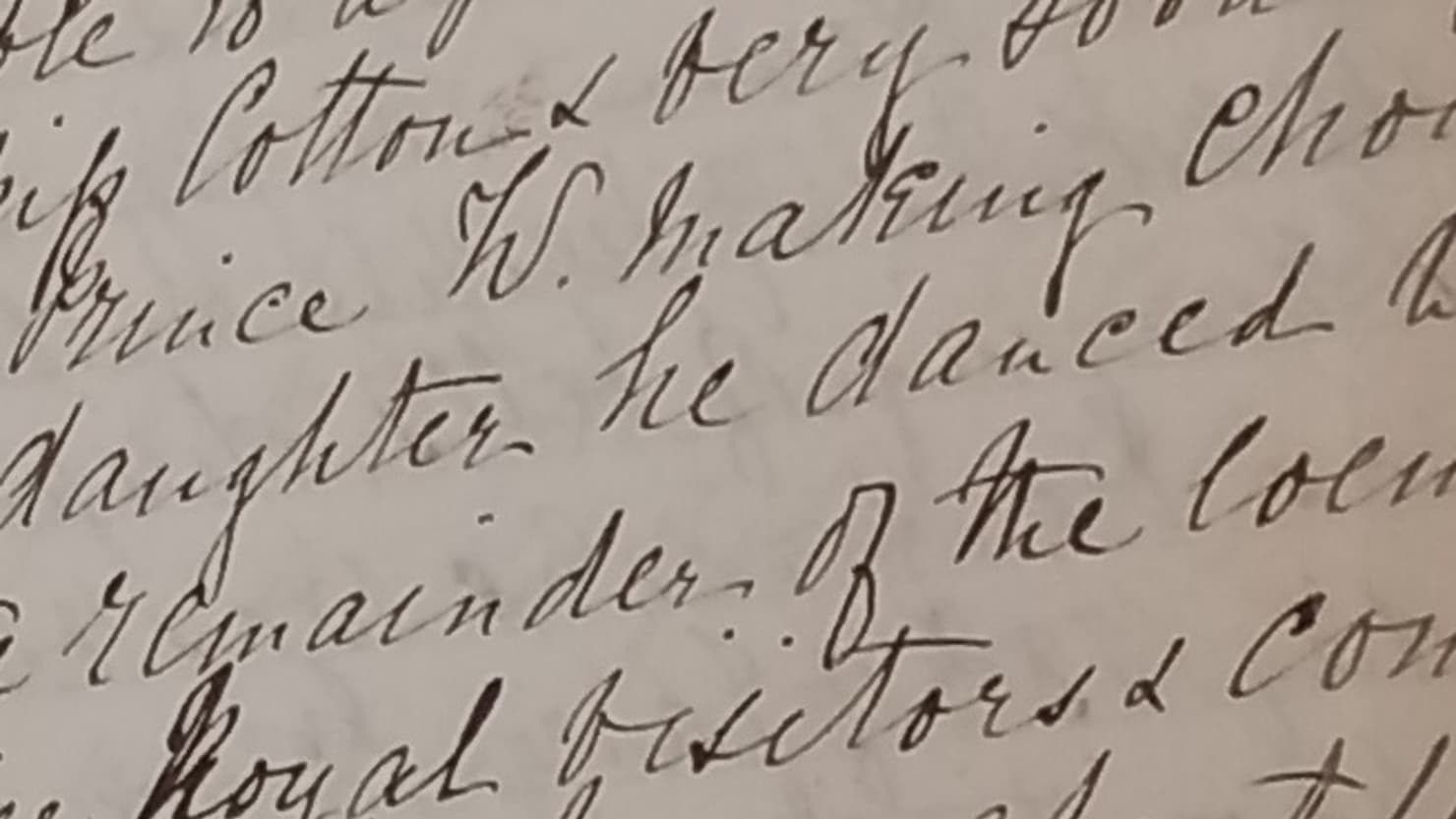 Did you know that Plymouth has had its very own Regency era royal romance, worthy of Jane Austen, or the Netflix smash hit, 'Bridgerton'?
Recently The Box was given a diary written in 1787-1790 (ref 4344/1) by a Plymouth merchant called George Winne. It reveals that one of Winne's daughters, 20 year old Sarah Anne, known as Sally, at one time caught the eye of 22 year old Prince William Henry, later King William IV (1765-1837).
The third son of George III, William joined the Royal Navy at the age of 13, hence his nickname 'The Sailor King'. He was stationed in Plymouth from the end of 1787 to part way through 1788, and again for part of 1790. Initially Captain of HMS Pegasus, then the Andromeda; when he wasn't at his lodgings in Ordnance Street, Devonport, or on board ship, he dined, drank tea, supped and stayed the night with the Winne family. Winne, unusually perhaps for a commoner, was a godson of the Prince. William's biographer, Roger Knight, states that Winne hoped to be appointed Agent Victualler at the naval base, and the connection to royalty must have boosted his ambitions.
Winne records that a 'splendid' ball was given by William's older brother, the Prince of Wales (later George IV), on a rare visit to Plymouth on 9 January 1788, at the Long Room (an assembly room in Stonehouse.) On this occasion, Sally Winne danced with the Prince of Wales while William danced with Miss Fanshawe, the Mayor of Plymouth's daughter, and with a Miss Cotton of Saltash. On 11 January, the Prince of Wales and his entourage returned to London leaving the field clear for William to pursue Sally. They danced on 18 January, again at the Long Room, and Winne notes with pride that William danced with no one but his daughter. Dancing was a key part of courtship at this time.
To be fond of dancing was a certain step towards falling in love.

'Pride and Prejudice', Chapter 3 by Jane Austen
Another dance on 5 March again saw William (shown below on the right in a 1788 cartoon from The Box's archives - his brothers, the Duke of York and the Prince of Wales, are on the left and centre respectively) give preference to Sally at the Plymouth Assembly. In April and May the Prince went for walks to Cattedown and Leigham with the Winne family and took them to the theatre at Dock. On his father's birthday, 4 June, William danced publicly again with Winne's daughter. On 8 June, the Prince joined the family for a haunch of venison to celebrate Sally's 21st birthday.
a nice coloured cartoon of William with his brothers the Duke of York and the Prince of Wales (later George IV) in Plymouth, also dating from 1788
Although not explicit in the diary, you get a sense of the family's rising expectation that all this attention from the Prince was leading to the pinnacle of a royal wedding. Yet, in a moment reminiscent of Willoughby abandoning Marianne Dashwood in 'Sense & Sensibility', the couple were abruptly separated in July without even saying goodbye. The Prince's ship was sent to Halifax, Massachusetts. Knight states: 'The King got wind of William's romance and he was again ordered to America.'
The separation had the desired effect - William was soon caught up in womanising and drinking, and what General Dyott later described as 'giddy proceedings with a turbulent youth.' In 1789, he became the Duke of Clarence but as the third son of the King, he may have felt it unlikely he would ever succeed his father, since his two brothers were married and might have heirs who would supersede him.
The importance of the relationship with the Duke to the Winne family is shown by the fact that Winne stopped writing in his diary until William's return to Plymouth on 13 May 1790, this time in command of HMS Valiant. Once again the Prince danced with Sally all night on 4 June, and dined with the family to mark her birthday on 8 June. He spent far fewer nights at the Winnes compared to two years previously though, apart from a final six weeks in September and October.
Knight states: "The romance had cooled. Clarence was bored, writing to the Prince of Wales: 'Dullness here reigns altogether… if it were not for the duty of the ship I should perhaps hang myself.'" On 24 October, the Prince received instructions to set sail for Spithead and then to Madeira and the West Indies. This marks the end of the diary, and the end of any possibile romance between Sally and her Prince.
Sally went on to marry Lieutenant Colonel Ralph Gore and the couple settled in Kilkenny, Ireland. They had several children and after Sally's death in 1815 he emigrated to Canada. Her father, George Winne was Mayor of Plymouth from 1791-1792. His diary thankfully survived and was passed down through generations of the Hawker family, the relatives from Sally's sister's marriage to John Hawker, a merchant and gin-maker of Plymouth.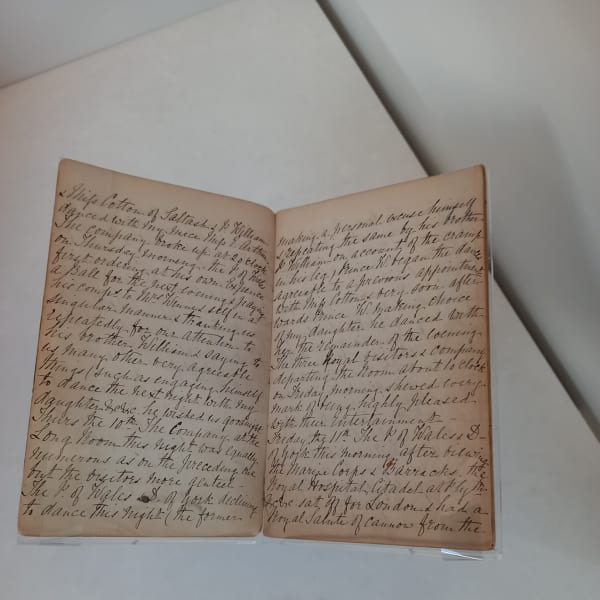 William's subsequent romantic life is the stuff of legend and would give the characters in 'Bridgerton' a run for their money. His relationship with the actress Dorothea Jordan of London, with whom he cohabited from 1791-1811, resulted in ten illegitimate children. William broke it off with her when spiralling debts meant he was under financial pressure to make a lucrative match. Dorothea died in poverty in 1816. Following several unsuccessful courtships William married Princess Adelaide of Saxe Meiningen in 1818. He was made Lord High Admiral in 1827 and the Royal William naval victualling yard in Stonehouse, constructed 1826-1835, was named after him. William acceded to the throne in 1830.
His marriage to Adelaide was relatively happy although sadly the couple's two daughters did not survive. The crown passed to his niece Victoria upon his death in 1837.
The figurehead 'King Billy', carved in 1832 for HMS Royal William, dominates the entrance to The Box, and fittingly can be seen from the Active Archives gallery, where a new display now sheds light on the story of William and Sally Winne. We hope you'll be able to visit soon to enjoy this and our other displays.
Thanks to Claire Skinner, Archivist