Archive Insight: The 1948 Summer Olympics
The Tokyo 2020 Summer Olympics are well under way and it's been fantastic to see Team GB celebrating medal success. The coverage has been bringing back memories of the 2012 Summer Olympics when London became the first city to host the modern games three times.
The image above is from our photographic collections and dates from one of those previous occasions in 1948. It shows a torch bearer running through the rainy streets of Exeter carrying the Olympic flame.
The 1948 Games were only the second to have a torch relay. The flame was lit at Olympia on July 17. It sailed for Corfu and then for Italy after which it was carried by day and night to Switzerland, France, Luxembourg and Belgium. It re-entered France so it could sail from Calais to Dover. By this point, 1,051 torch bearers had covered over 1,475 miles in less than ten days.
73 torch bearers then travelled a route of nearly 160 miles through Canterbury, Charing, Maidstone, Westerham, Redhill, Reigate, Dorking, Guildford, Bagshot, Ascot, Windsor, Slough and Uxbridge to Wembley for the Opening Ceremony on July 29.
Afterwards, a second relay took place to carry a flame to Torquay where the sailing competition was being held. The first torch was lit on August 1. A route of just over 200 miles and featuring 107 torch bearers passed through Uxbridge, Slough, Maidenhead, Reading, Basingstoke, Andover, Salisbury, Sherborne, Yeovil, Exeter and Newton Abbot. The Torquay Olympic flame was lit at Torre Abbey on August 2.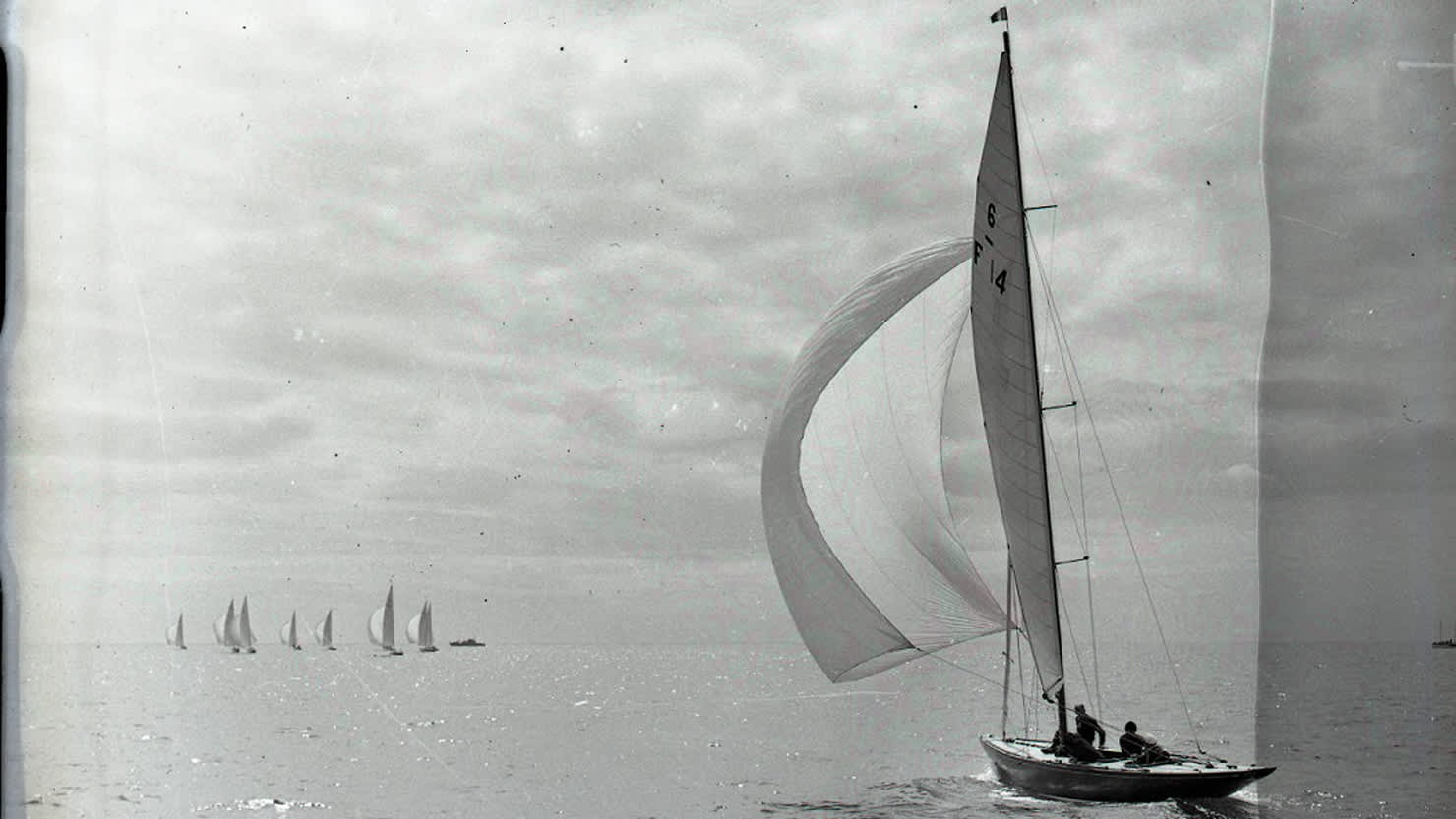 The 1948 Games took place from July 29 to August 14 after a twelve year break because of the Second World War. They featured 17 sports, 27 venues, 59 nations and 4,104 athletes. Great Britain won a total of 27 medals, including four golds, in running, hurdling, high jump, boxing, cycling, equestrian, hockey, rowing, sailing, swimming, weightlifting and, interestingly, art.
London was still recovering from the war, rationing was still in force and the competition is often referred to as the 'Austerity Games'. There were many things that would be unrecognisable today.
Athletes caught the tube to compete in their events, sewed their own uniforms and brought their own towels. Medals were awarded but without ribbons to save costs and no new venues were constructed.
Yet there were also some firsts. Starting blocks were introduced for athletes in sprint races and British television began to play a role in covering the Games.
Most importantly, and in a similar way to Tokyo 2020, the Games were a showcase for achievement in the aftermath of a global crisis and a sporting celebration that delivered against the odds.
Why did art appear in the 1948 Summer Olympics?
In the 1948 Summer Olympics, medals were awarded for architecture, literature, music, painting and sculpture (with a range of sub categories) for works that were inspired by sport. An exhibition was also held at the V&A.
Sculptor Rosamund Fletcher (1908-1993) won a bronze medal in the 'Reliefs' category. John Copley RBA (1875-1950) won a silver medal for 'Engravings and Etchings'. Sculptor Chintamoni Kar (1915- 2005) won a silver medal in the 'Statues' category. Former War Artist to the RAF during the Second World War, Alfred Thomson RA (1894-1979) was the gold medal winner for 'Oils and Watercolours'.
1948 was the last Games in which art competitions were held. Since 1952, non-competitive art and cultural festivals, sometimes known as 'Cultural Olympiads' have taken place instead.
Credits:
Header image: The Olympic flame being carried through Exeter by a torch bearer on 2 August 1948 © Mirrorpix
Article image: Olympic yachting in Torbay on 4 August 1948 © Mirrorpix
Information sourced from Team GB and Sporting Landmarks
Thanks to Jo Clarke, Marketing and Communications Officer and Stacey Anderson, Media Archivist