Behind The Scenes, 24 April 2020: Cabinets of Curiosities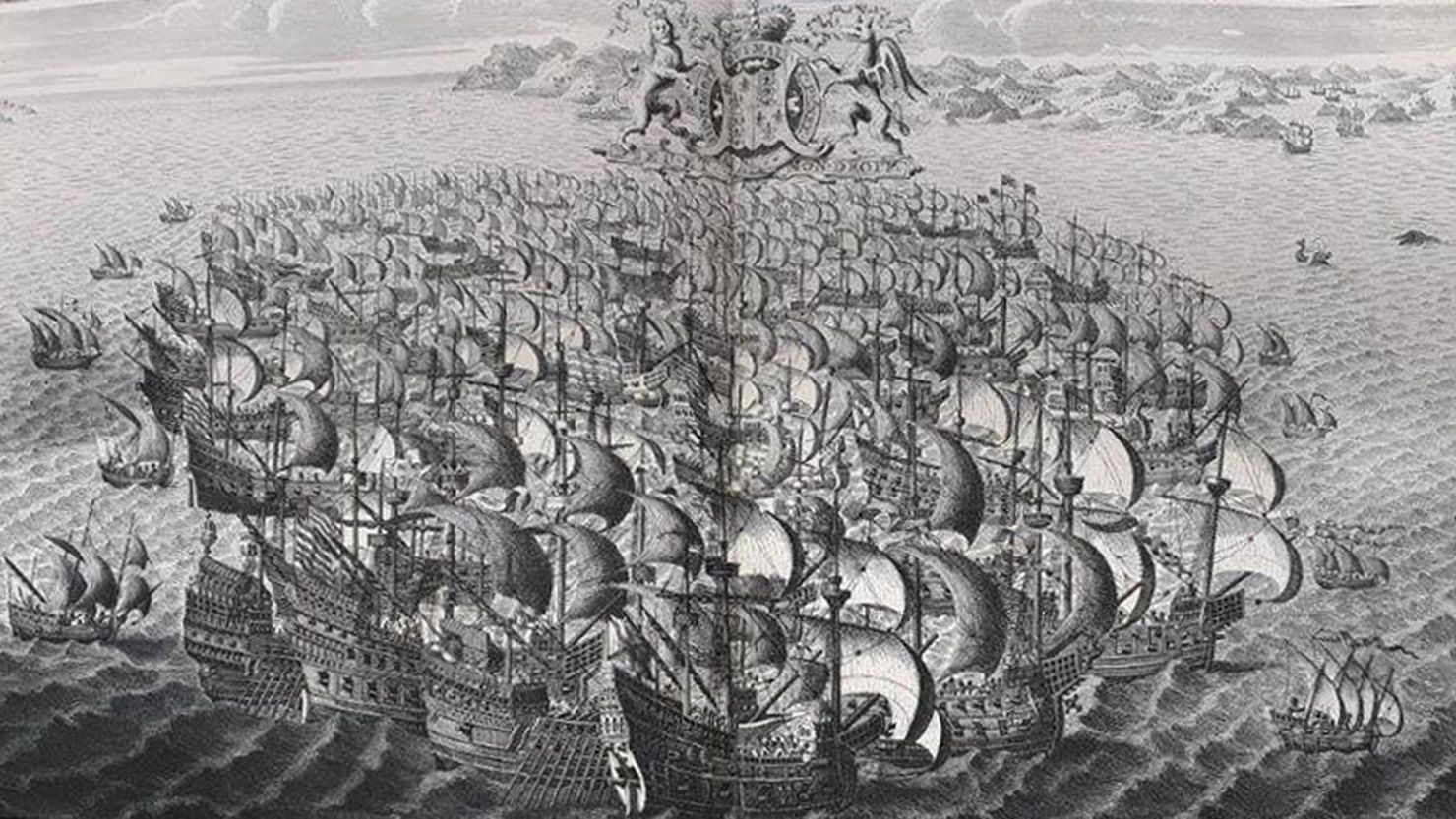 Since 2016, the Collections Assistants at The Box have been diligently working on a project to explore and document three old wooden cabinets filled with art prints.
The cabinets each have ten drawers and cupboard storage that house more than 7,200 folios, books and works on paper. Alongside helping to move over a million objects to an offsite store when the Museum and Art Gallery building closed, we worked with the Registrar, two wonderful volunteers and two of The Box's Visitor Service Assistants to explore and document these cabinets.
What a treasure trove they are! The cabinets were filled with prints, watercolours, etchings, drawings, lithographs, mezzotints, books and a beautiful illuminated parchment charter. It was a fascinating task.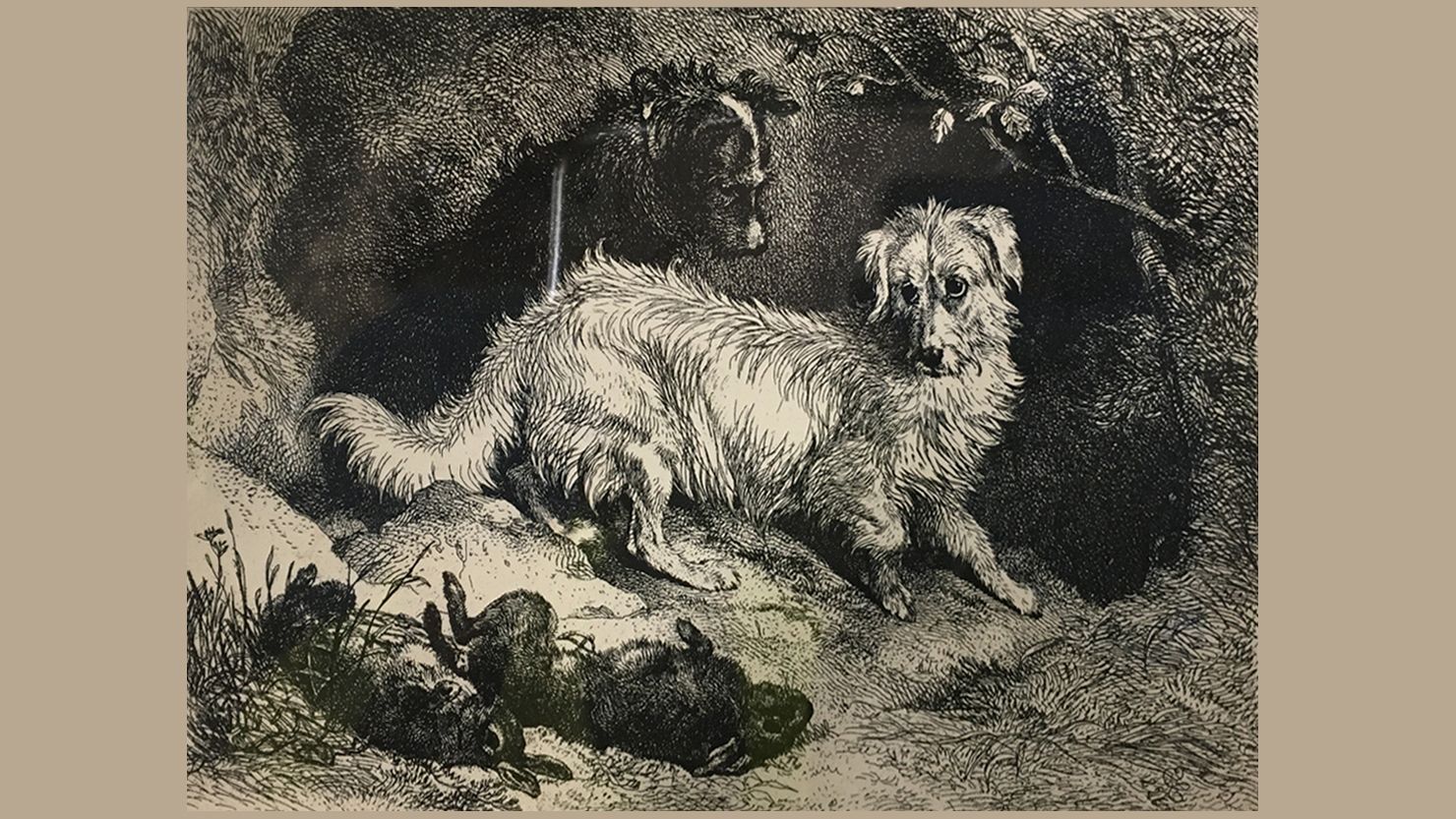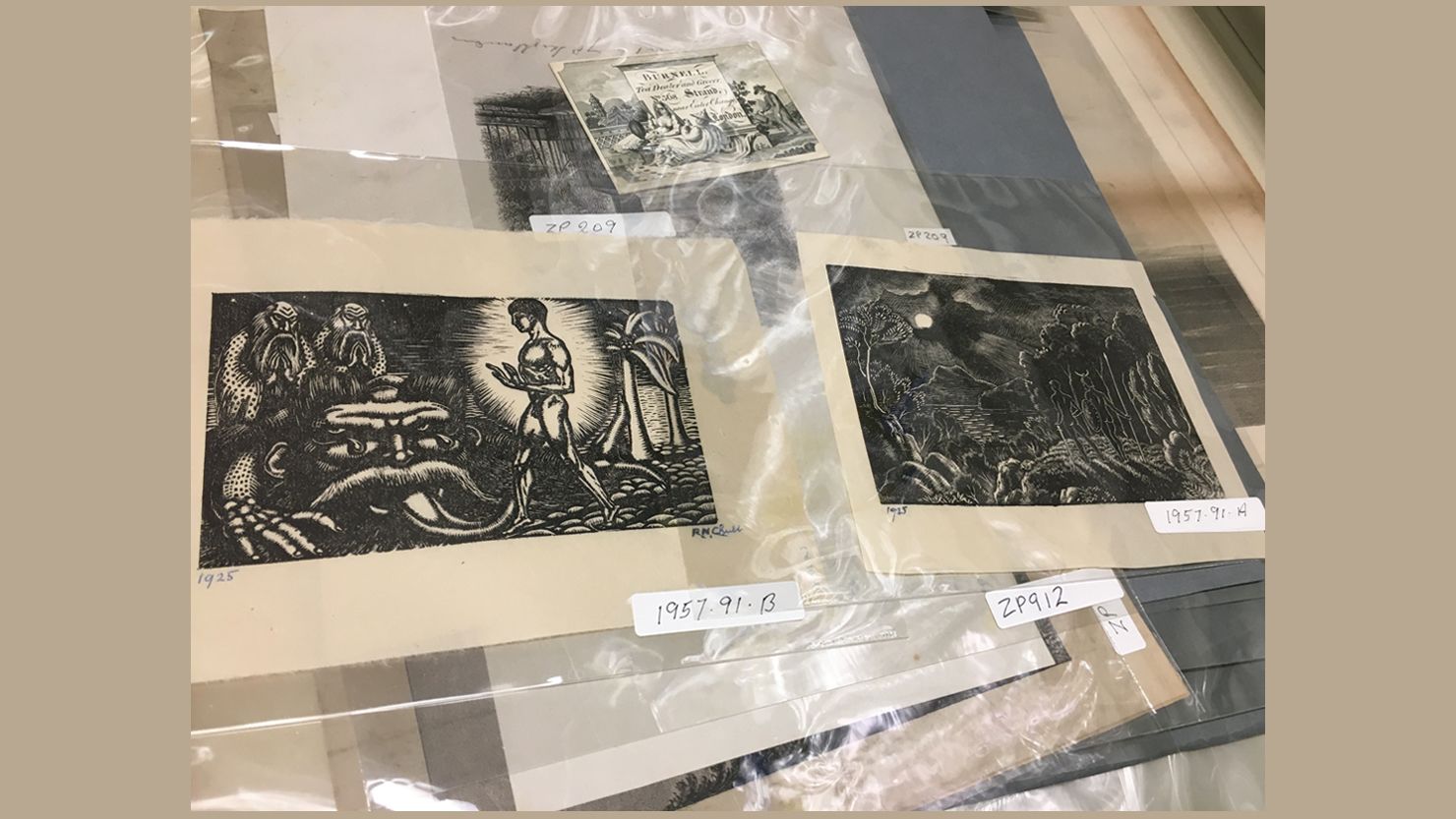 As a result of our efforts, all 7,200 objects are fully catalogued and photographed. They're among 21,828 new records we've created on our database since the Museum closed for the development of The Box. A further 168,442 records on our database have been edited and enhanced. This will make them more accessible and easily available to a wider audience – something which is extremely important to us.
As part of the project we made improvements to the long-term storage of the works by packing them in new acid-free tissue and labelled archival sleeves. We also said goodbye to the old wooden cabinets themselves. Their aging varnish and materials were creating an acidic environment for these fragile works of art. The collection is now housed in purpose-built drawers in our new store.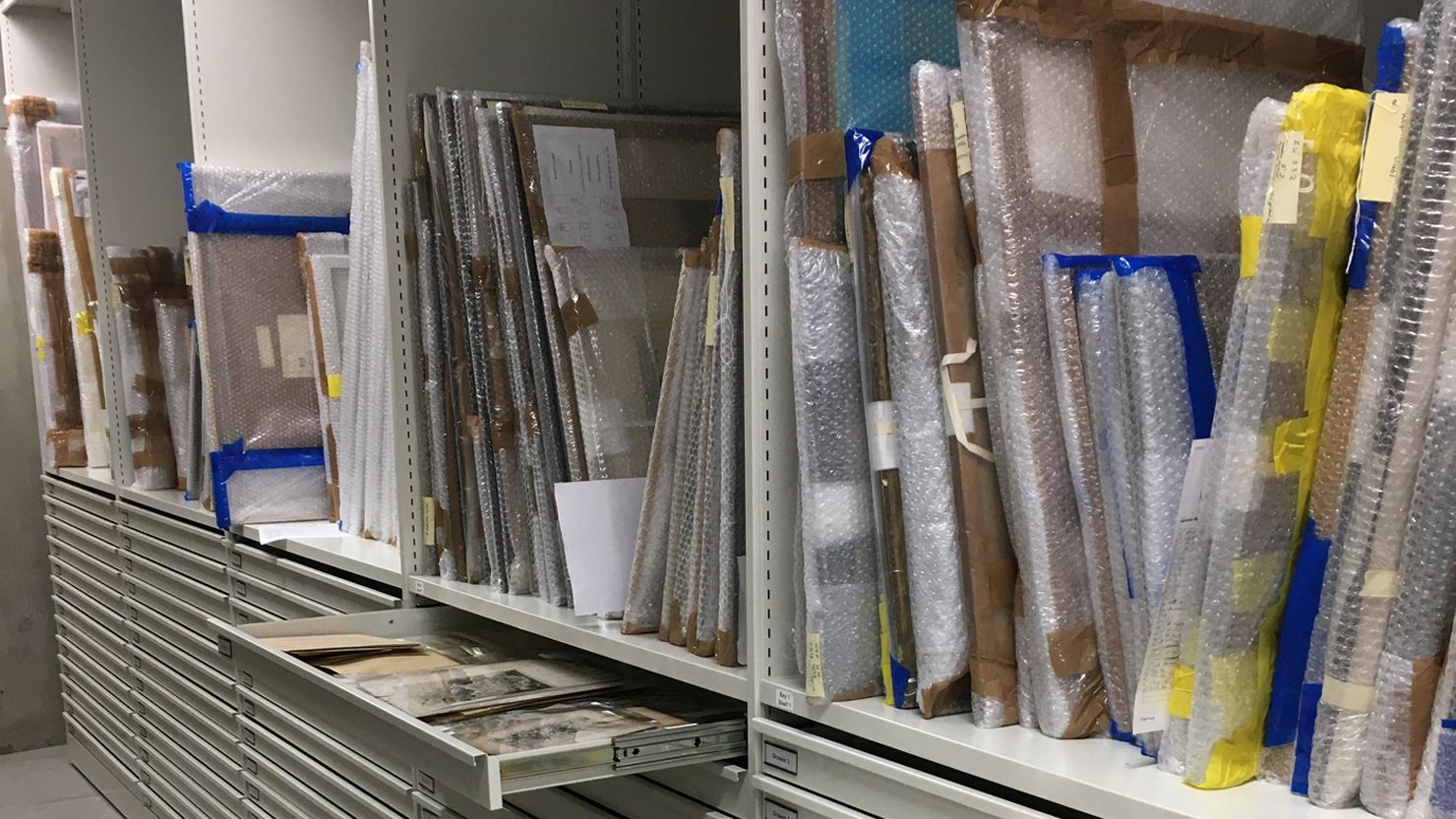 The Box's collection of prints is extensive and important, and includes many fine and rare works dating from the 16th century onwards. The works have been produced using a wide range of media and techniques and provide a great insight into the history of the print.
Whilst working through the collection we identified some fabulous items. One favourite is called 'War Junk', pictured below. It's one of 90 beautiful watercolours and drawings by Major T.W.O Sexton from Elburton, Plymouth. He was a surgeon who was posted to Hong Kong in 1880-1881 after the Qing dynasty ceded Hong Kong to the British Empire at the end of the first Opium War (1839-1842). His works capture Hong Kong at the dawn of a new era. His depictions of people, musical instruments, flora and fauna and the production of silk and machinery are a fascinating personal glimpse into daily life at that time.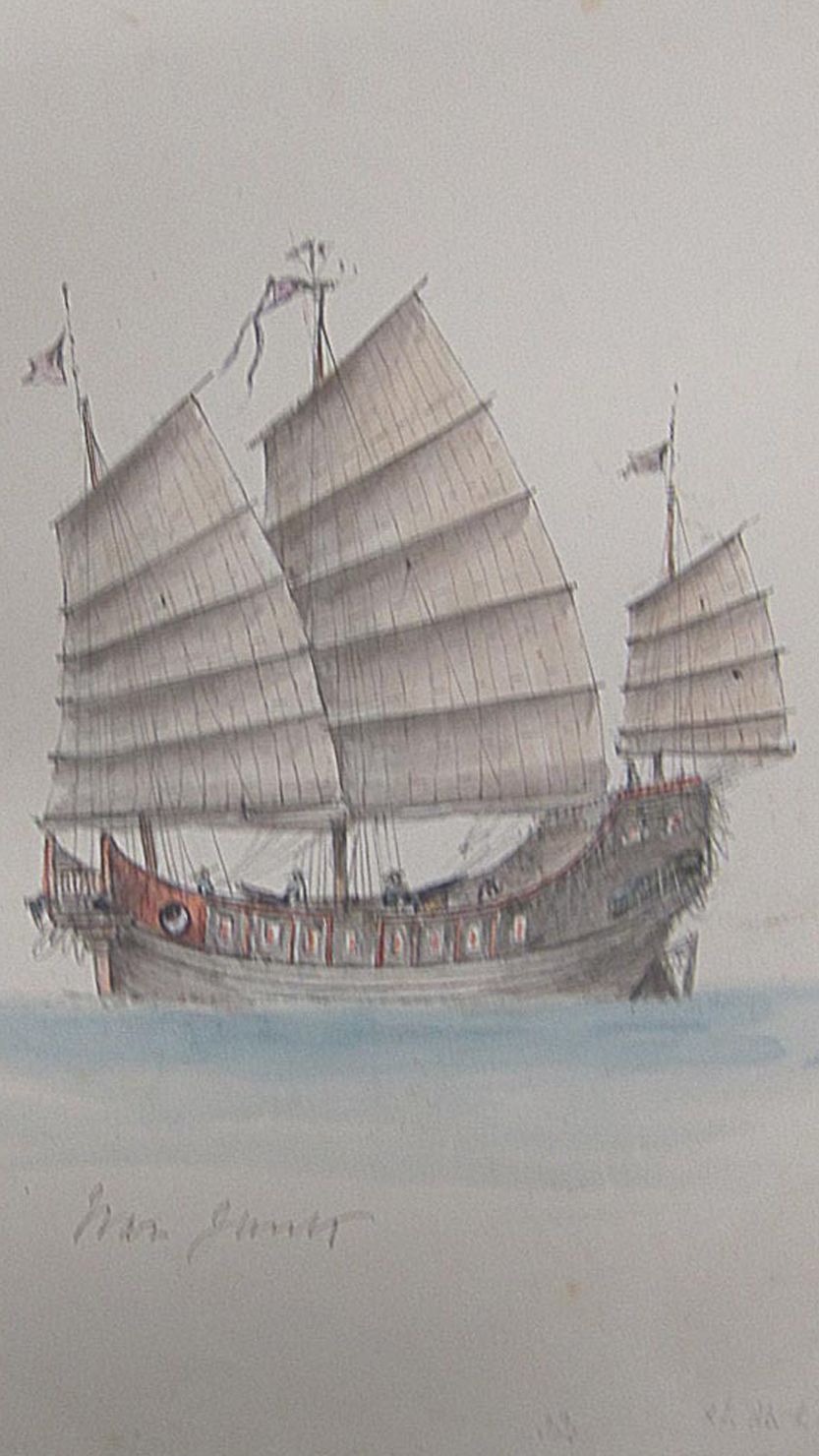 Another favourite, featured right at the start of this article, is one of 24 plates from 'The Tapestry Hangings of the House of Lords'. This large book contains prints of the Armada tapestries, taken from a series of 1739 engravings by John Pine. They were commissioned in 1591 by the Lord High Admiral Howard Effingham who had commanded the Royal Navy against the Armada. He'd instructed charts to be made of the engagements between the English and Spanish fleets, which in turn were used for the design of the tapestries. They hung in the House of Lords until a fire destroyed them in 1834. Each detailed print follows the fleets in their battles around the coast. Although not shown in our image, their borders are decorated with beautiful cameos of their captains.
We also identified a book and two prints that will be displayed in our 'Mayflower 400: Legend and Legacy' exhibition, and documented some beautiful 17th century drawings that will feature in the first exhibition in the 'Our Art' gallery. We're keeping these under wraps for now, but hopefully you'll be as excited as us to see them when The Box opens.
with thanks to Val Grant, Collections Assistant