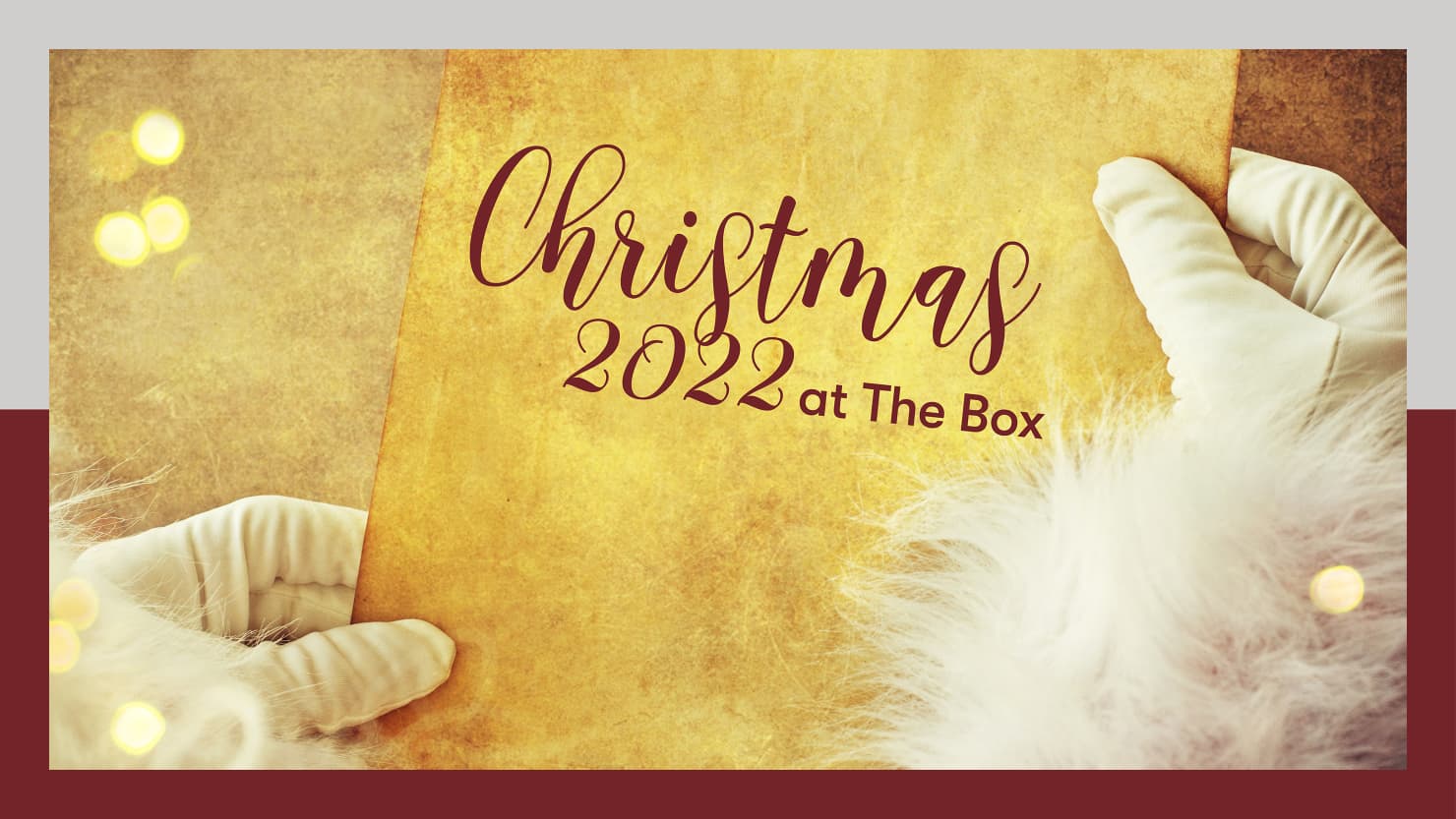 If you're thinking about Christmas, we hope you'll include The Box in your plans this year. We have some wonderful dining options on offer, as well as great gifts and seasonal items in our shop and festive events for you to enjoy.
Venue Hire
Selected Wednesdays and Thursdays in November and December.
Bookings are available from 6.30pm-1am.
3 course meals start from £35 per person in addition to a venue hire charge.
Enquire now.
Christmas Party Nights
Fridays and Saturdays from 2-17 December.
Bookings are available from 7pm.
£35 per person (includes a three course meal, welcome drink and DJ entertainment).
Book via The Box Kitchen & Bar.
Daytime Christmas Menu
Festive daytime options will also be available in The Box Kitchen & Bar if you're visiting us during the day from Tuesday 29 November to Friday 23 December. Why not treat yourself to a glass of mulled wine or mulled cider with a delicious mince pie? No need to book in advance.
Breakfast with Santa
Saturdays and Sundays from 26 November-Sunday 18 December.
Choose from a 9am, 9.30am, 10am or 10.30am arrival time.
Our massively popular event returns for a third year!
Find out more and book your tickets.
Christmas shopping
Find the perfect gift for a loved one or friend in our on site or online shop this Christmas. Why not treat someome to an eye-catching print from our collections, an interesting book or a gorgeous soft toy? We'll have decorations, greetings cards and stocking fillers too - and keep your eyes peeled for our online 'Flash sale'!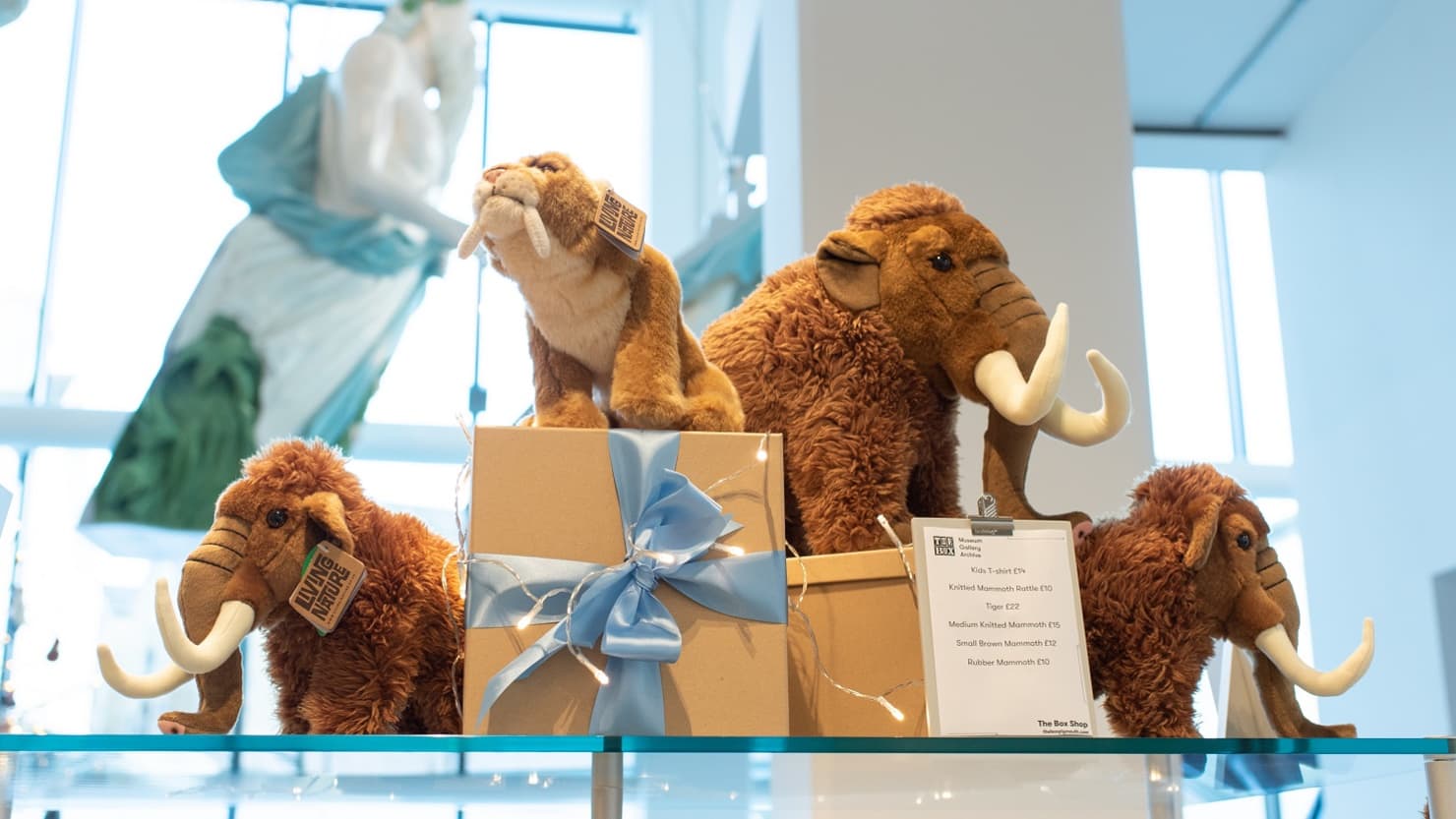 Creative activities
Saturday 26 November, 3 and 10 December.
Drop in to our Simmons Learning Room for some family-friendly making. We'll be making cats and other festive figures inspired by some of the works that are on display in British Art Show 9. Find out more about our 'Festive Play with Clay' drop-in sessions here.