National Writing Day 2020: A page from Captain Cook's Log Book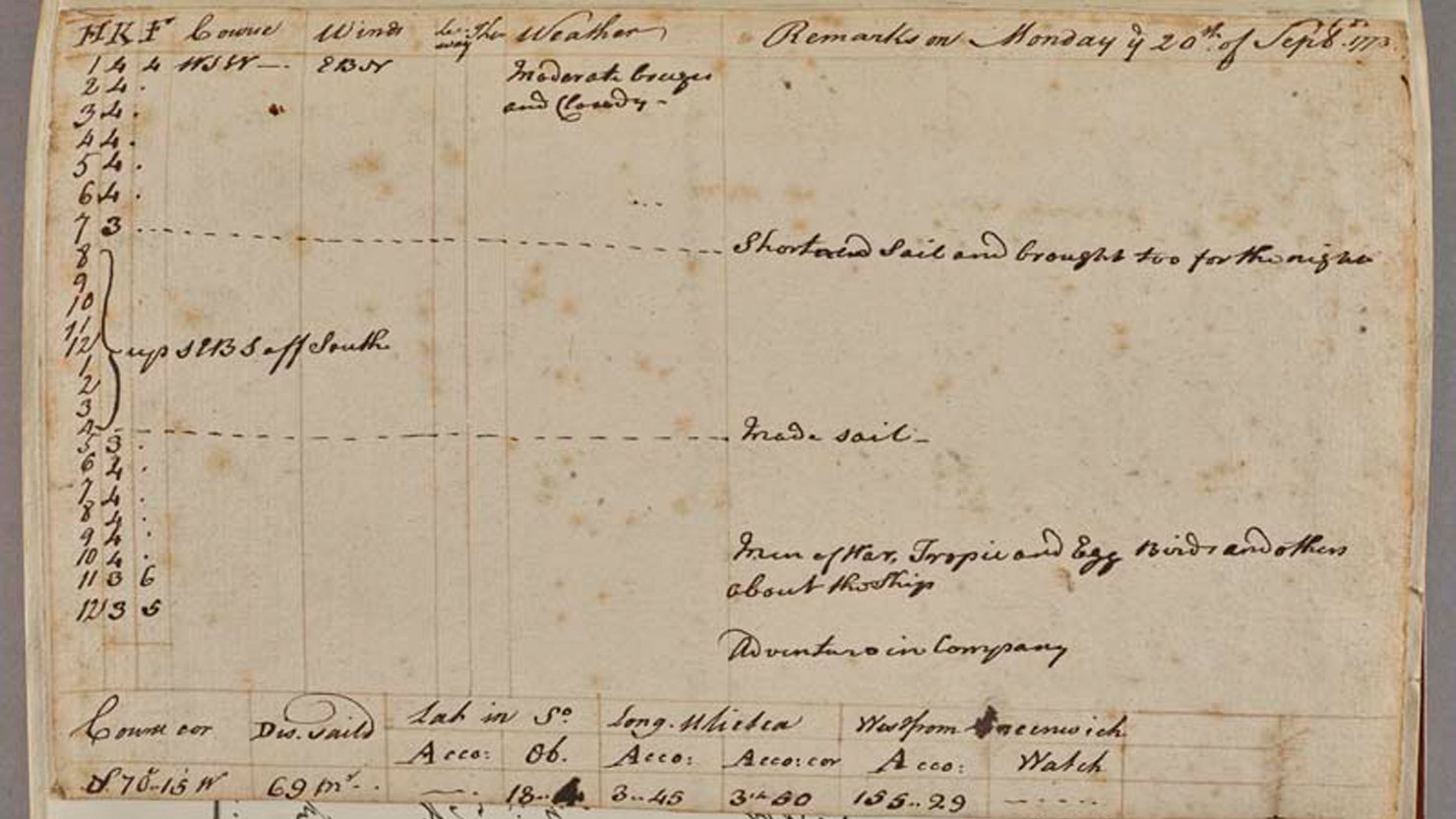 Between the late 1760s and late 1770s, Captain James Cook set sail from Plymouth on three separate voyages of world exploration, mapping and scientific discovery. A unique log book page in his handwriting will be on display in our '100 Journeys' gallery when we open.
Dating from 1773 and therefore from Cook's second voyage, the double-sided page was discovered tucked into a volume of his journals, published in 1777. This rare volume is part of our historically significant Cottonian Collection which was gifted to the people of Plymouth by William Cotton III in 1853.
Cook's journals run to eight volumes and give a detailed first-hand account of the crew's experiences. They're magnificently illustrated with charts of places that were being mapped for the very first time, engravings of the people and places they encountered, and images of the astonishing objects, plants and animals they saw.
The image above and the image directly below show the front and back of the log book page.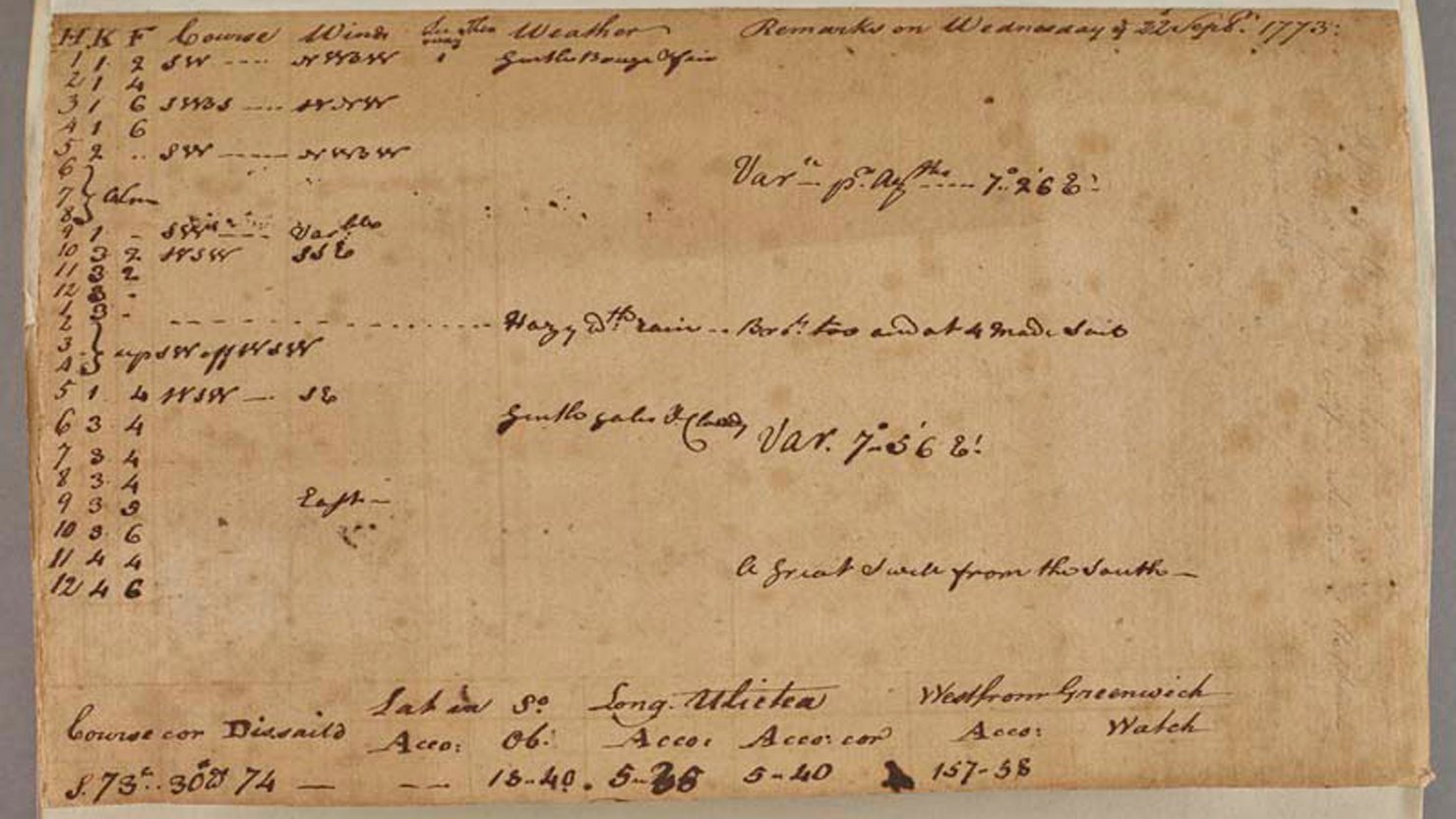 The page is taken from Cook's personal log from his ship, the Resolution. It mentions 'Ulietea', the last island he visited that day. It's now known as Raiatea and is one of the Society Islands close to Tahiti. As well as information about the wind and weather, it gives measurements and co-ordinates that tie in with scientific experiments he made.
Half of Cook's original log book is now housed at the British Library. The other half is believed to have been broken up by his widow Mary, whilst she was living in Clapham, London. William Cotton, who inherited the Cottonian Collection from its founder (and brother-in-law) Charles Rogers in 1784, was also living in Clapham at this time. There's a handwritten note accompanying the page which states that Mary Cook gifted the page to him.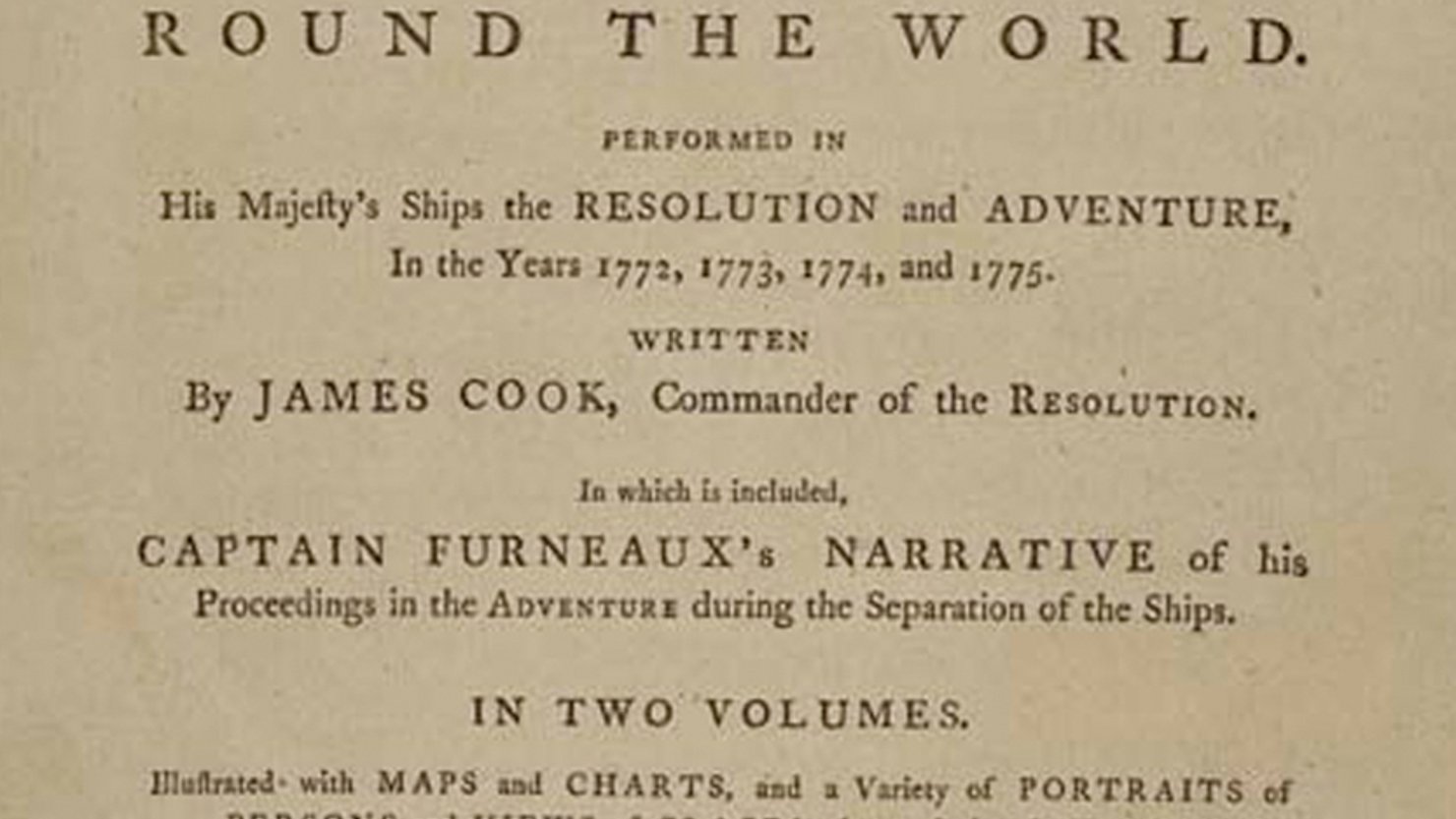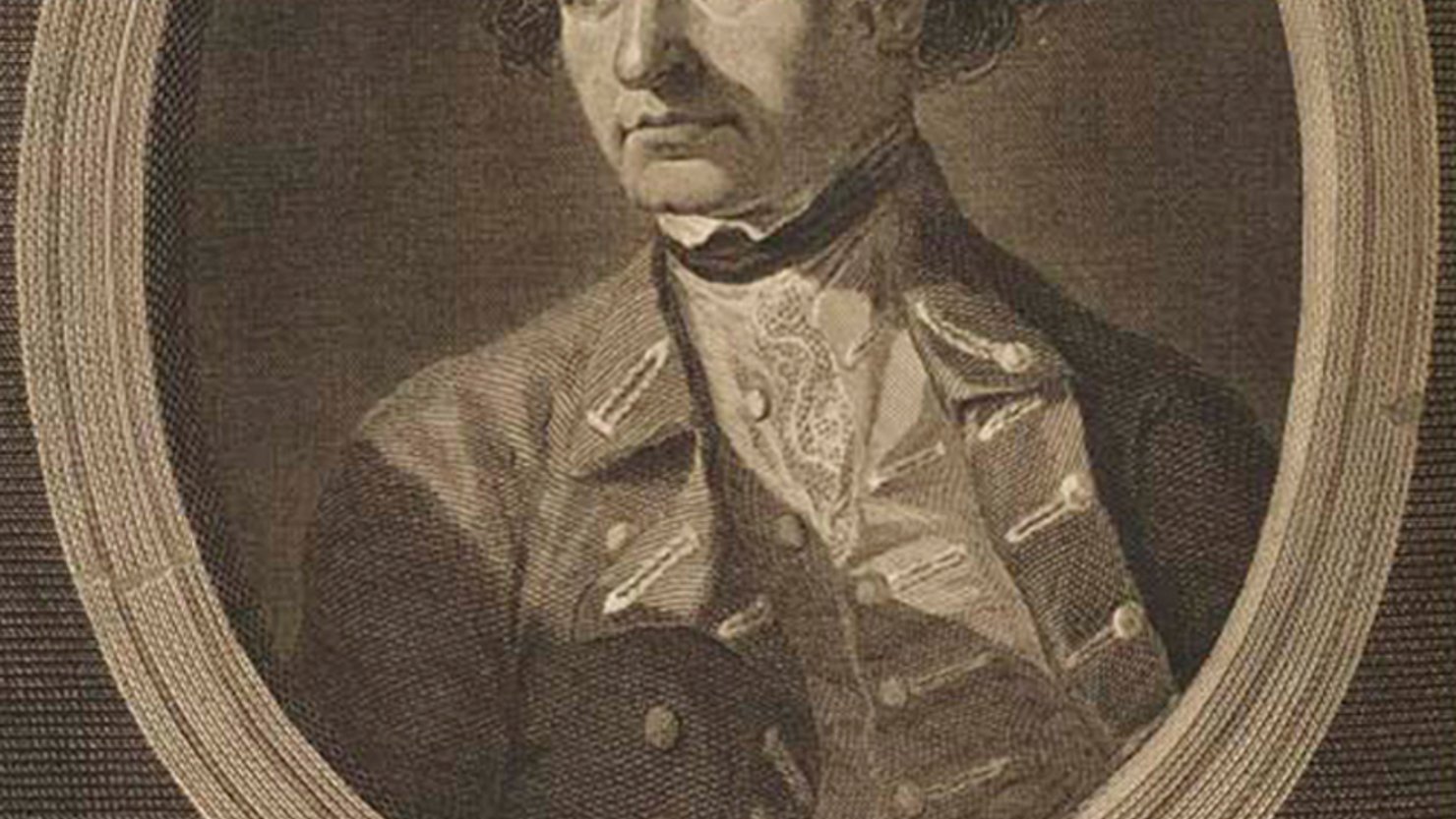 On Cook's second voyage the Resolution, captained by Cook himself, was accompanied by a second ship. This vessel was called the Adventure and it was captained by a man called Tobias Furneaux. Born in Plymouth Dock (now Devonport), Furneaux was one of the first people to circumnavigate the world both ways and he and his crew explored and mapped Tasmania.
For Cook scholars, our log book page has special significance. Dated 20 September 1773, it states 'Adventure in company'. This remark is of particular interest as the two ships often travelled separately.
with thanks to Tabitha Cadbury, Curator