Gus Honeybun - 60 and still famous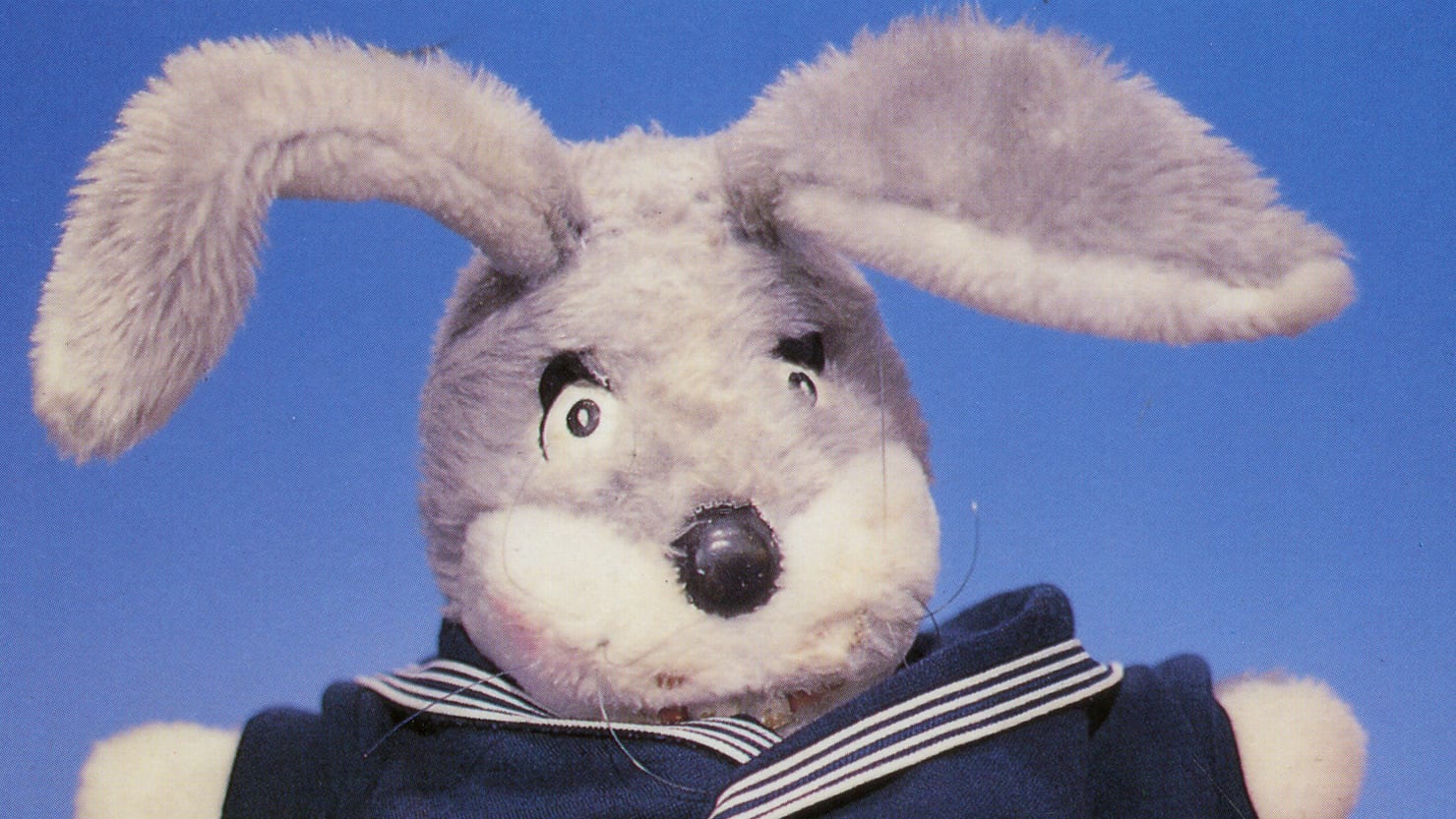 What do you think of when you think of birthdays? Party hats? Balloons? Cake? If you're from Plymouth and in your late 30s or upwards you might think of a magic button and a hopping rabbit.
Don't worry, this wasn't childish imagination; it was prime time Westward Television. Gus Honeybun is a Plymothian superstar and the mere mention of his name, whether through the adorable plush teddy we sell in The Box Shop or the children's train on Plymouth Hoe, makes the young and old curious about this bunny rabbit. But where did he come from?
Back in 1961, the year of Gus' birth, the Beatles and Rolling Stones hadn't been heard of and there was another mania in the air. Puppet Mania. When switching on BBC Television (as it was then) you'd find The Flowerpot Men and The Wooden Tops on Watch With Mother in the daytime and Ken Dodd's Diddy Men on in the evenings. When visiting the cinema, or listening to the Hit Parade, you'd see and hear Elvis Presley, serenading Wooden Heart to a German Marionette maiden. With the birth of Westcountry local television on the horizon, commissioner Peter Cadbury and his team had a novel idea.
By a gorse bush on Dartmoor a small bunny rabbit was found. His full name was Augustus Jeremiah Honeybun, and he was given the opportunity of a lifetime. He waved goodbye to his mother and father, and went to the bright lights of Derry's Cross in Plymouth to the new studios of Westward Television. 1961 proved to be an exciting time for the city. On 20 April, BBC South West first broadcast from the region. Just over a week later Westward Television followed suit, and so did Gus.
This was Devon's, and the surrounding counties', first Independent Television station. It went on air on 29 April 1961 and featured programmes like Farming Today and Tight Lines. Westward Diary, a permanent fixture at the station, was also first broadcast on this date. Unfortunately, as far as we're aware, no footage survives of the station's first evening, but we like to imagine Gus' first appearance on black and white television sets across the region. Each day for the next 30 years – and sometimes twice a day at weekends – Gus and friends were on the air wishing 'Happy Birthday' to children under the age of 12. Of course, this didn't stop adults pretending to be children to have their birthday read out too!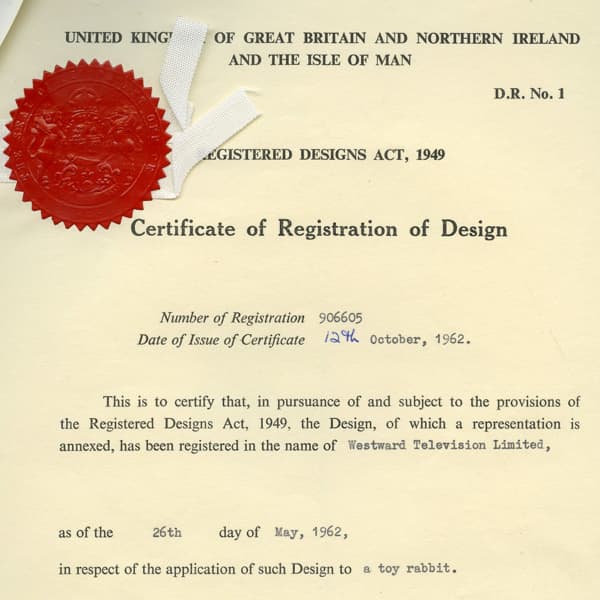 When TSW (Television South West) acquired the franchise, it wanted to capitalise on this little bunny with some merchandise. The most famous item was the 7" single of the Gus Honeybun theme tune. It was a bestseller and was frequently advertised during Gus' Magic Birthdays. It even had a music video to accompany it. The tune was composed by local musician Ed Welch who later went on to compose the theme tunes for Blockbusters and Catchphrase. There were also toy puppets, key rings, car stickers and more.
Before TSW lost their franchise at the beginning of 1993 there was a huge New Year's Eve celebration at the Derry's Cross studio. One of the Gus puppets (there were four in total) is in our collections and still wears his kilt from the evening. At the end of the party Gus was taken back to his mother and father, who remarkably hadn't aged a bit, and retired to the picturesque landscape of Dartmoor.
Whether you remember him with Ian Stirling, Judi Spiers, David Fitzgerald, Fern Britton, Ruth Langsford, on a keyring, in a song, or as an attraction at Flambards or The Box; there's no denying this is one iconic rabbit. We at The Box wish him all the best on his 60th Birthday. That's a lot of bunny hops for one little rabbit!