'Plymouth Sound by Moonlight and Searchlight' by Julius Olsson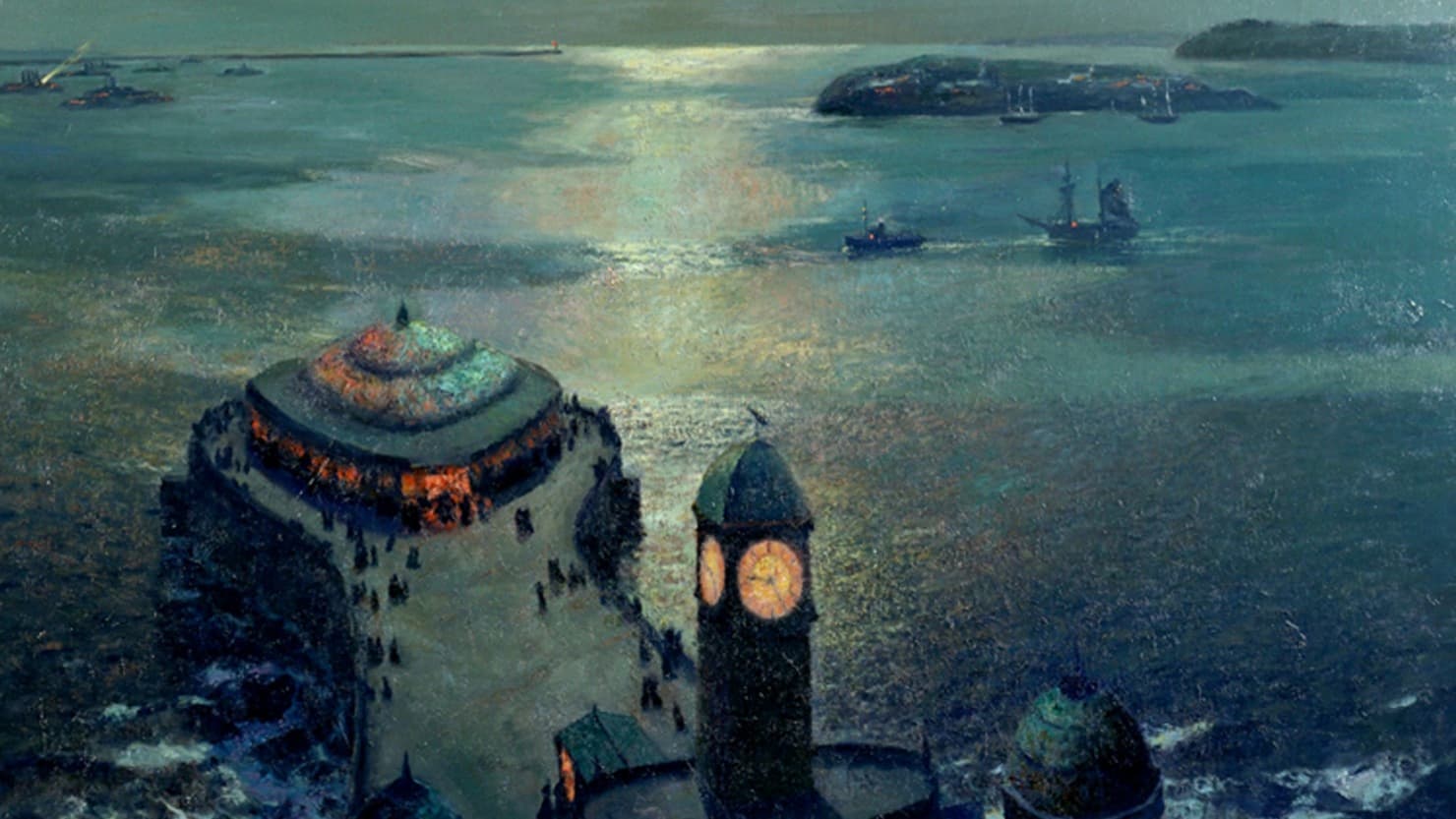 This much-loved painting from our art collection was gifted to Plymouth in 1909, and is by Julius Olsson (1864-1942).
Olsson was born in London to a Swedish father and an English mother and was brought up in Islington. He studied art, both in London and abroad, and exhibited at the Royal Academy and other venues in the capital from 1890 onwards. He also exhibited at the Paris Salon where he was a gold medallist.
He became a member of the new English Art Club in 1891, an Associate member of the Royal Academy in 1914, President of the Royal Institute of Oil Painters and Royal Academician in 1920.
Olsson moved to the Cornish town of St Ives at the age of 26 and quickly became a key figure in the county's artistic community. He also taught many artists, some of whom would go on to become renowned in their own right. He was known to be a tough task master and would send them outside to paint in all kinds of wind and weather.
As well as being an artist and teacher, Olsson was a keen yachtsman, cruising his yacht around local waters and observing the sea in its many moods. He was described as knowing 'the way from the Scillies to the Isle of Wight as most men know their way to the nearest railway station.' He stayed in Cornwall until 1912 and then moved back to London, but remained supportive and connected to St Ives throughout his life.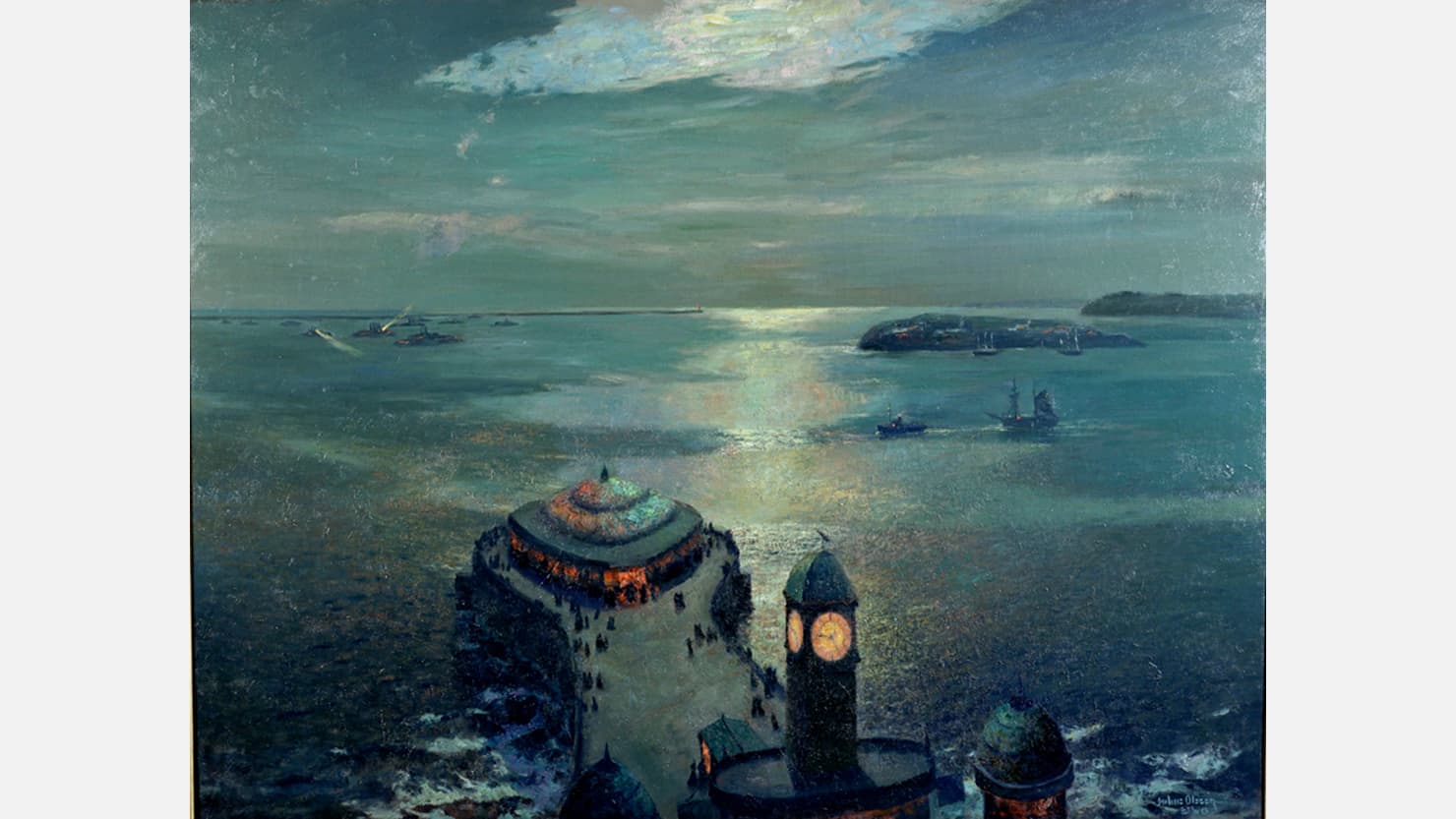 Many accounts of Olsson's artistic skills note "his ability to grasp in a few moments the ever-changing movements of the sea and transfer his precise memory boldly, in paint to canvas."
His works are mainly sea studies, coastal scenes and landscapes. He took special delight in depicting night scenes and is particularly known for his beautiful moonlit seascapes. This painting shows the old Plymouth pier, built in 1882 and a victim of the Blitz in the Second World War.
.....for one whose heart draws him to the sea must, in the first place, have an exceptionally retentive memory, and be able to grasp in a few moments the effect of the ever-changing movements of the sea and sky; he must have a delicate and subtle sense of colour, and have the ability to place the main features of his impression on the canvas with a few strokes of the brush, and, besides this, he must be prepared to fight the brave fight with the elements, which will be frequently against him.

Julius Olsson
Information sourced from www.cornishmasters.com