Songlines: Walking through a Songline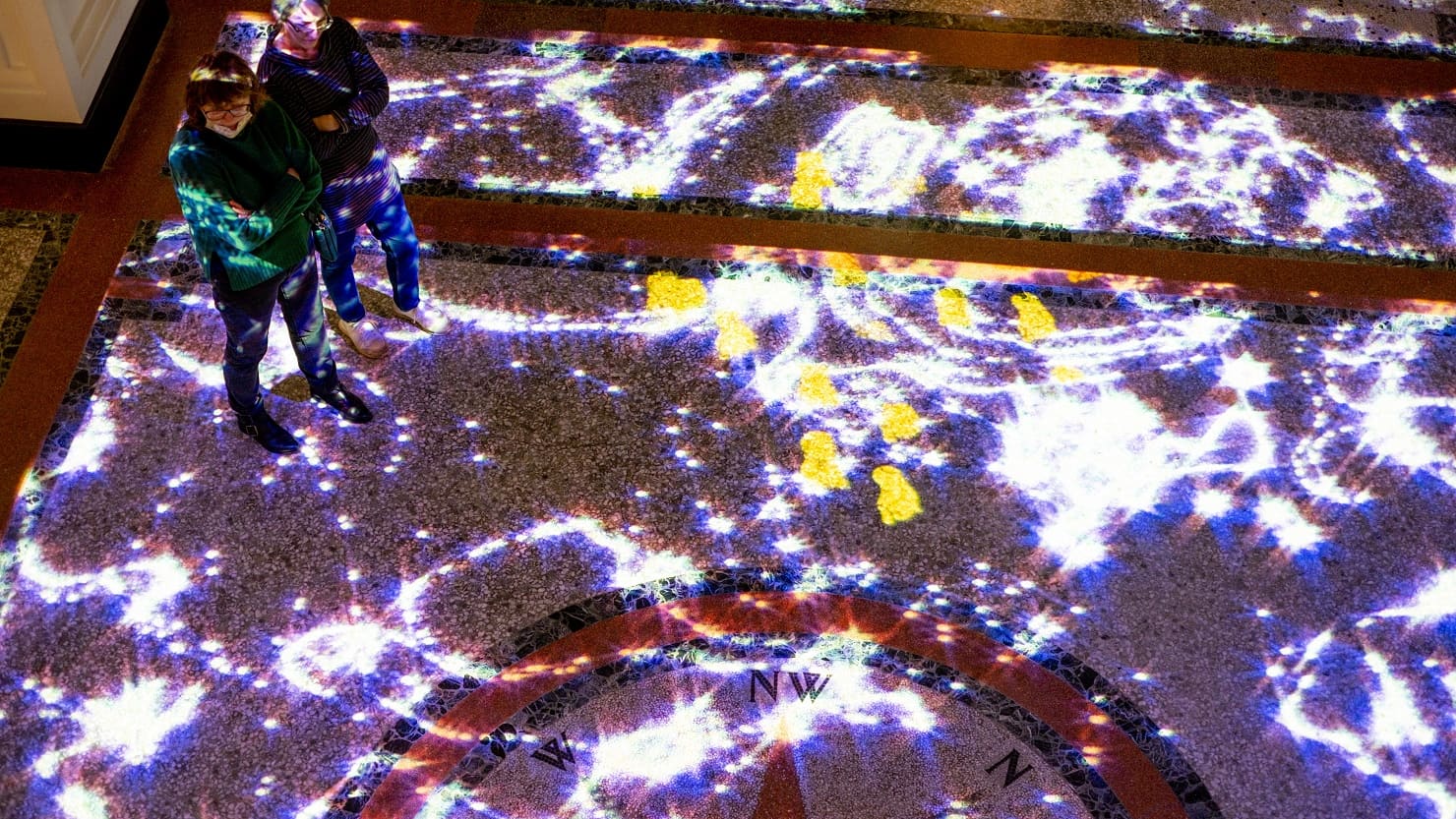 Our 'Songlines: Tracking the Seven Sisters' exhibition (on display until 27 February 2022) takes visitors on a journey across three Australian deserts and we're currently exploring the first one – Martu Country. Just before you reach the gallery about it at The Box, you encounter 'Walking through a Songline' – an installation that's been proving popular with our visitors, young and old.
'Walking through a Songline' is a colourful and immersive digital projection on the floor of our North Hall that is suitable for all ages.
It was developed for the exhibition by the National Museum of Australia and Mosster Studio – a Melbourne-based artist duo who work on projects that use art, design and technology to inspire peoples' understanding.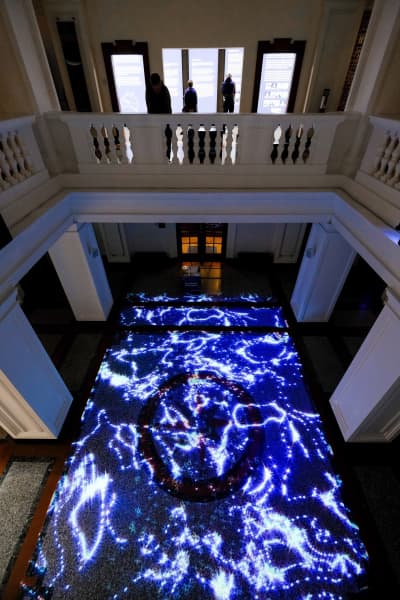 The projection aims to set the tone for the rest of the exhibition and give visitors the feeling of walking through the songlines – the many paths made from a union between the land, storytelling and identity that cross Australia.
All ancestral journeys create songlines, which can be seen as pathways of knowledge. The stories they hold form the foundational history of the Australian continent, as told by artists, custodians and traditional owners.

Museum of Sydney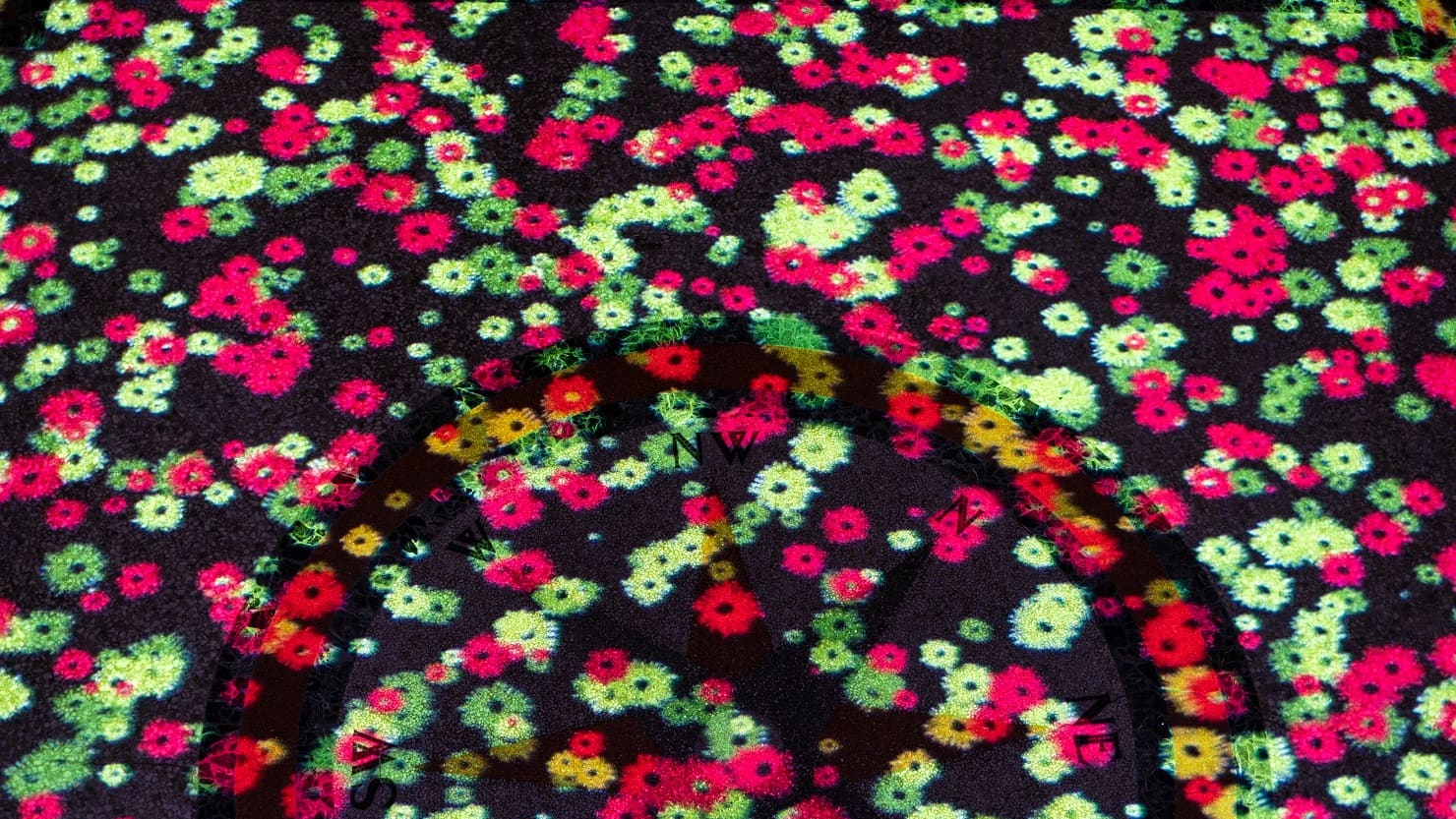 'Walking through a Songline' has been designed to both honour Indigenous Australians and welcome everyone who visits the exhibition. It only takes a few minutes to experience but it's a great way to start with its vibrant colours and imagery.
The projection has been inspired by the land, maps, the weather, animals and the stars. Look closely when you visit for the footprints that represent the Seven Sisters and the journey they take, and the snake that symbolises their shape-shifting pursuer!
Just like the old people, we are dreaming. We have a new dream with technology. We're using the newest technology with the oldest culture.

Curtis Taylor, 2010