2023 exhibition programme is revealed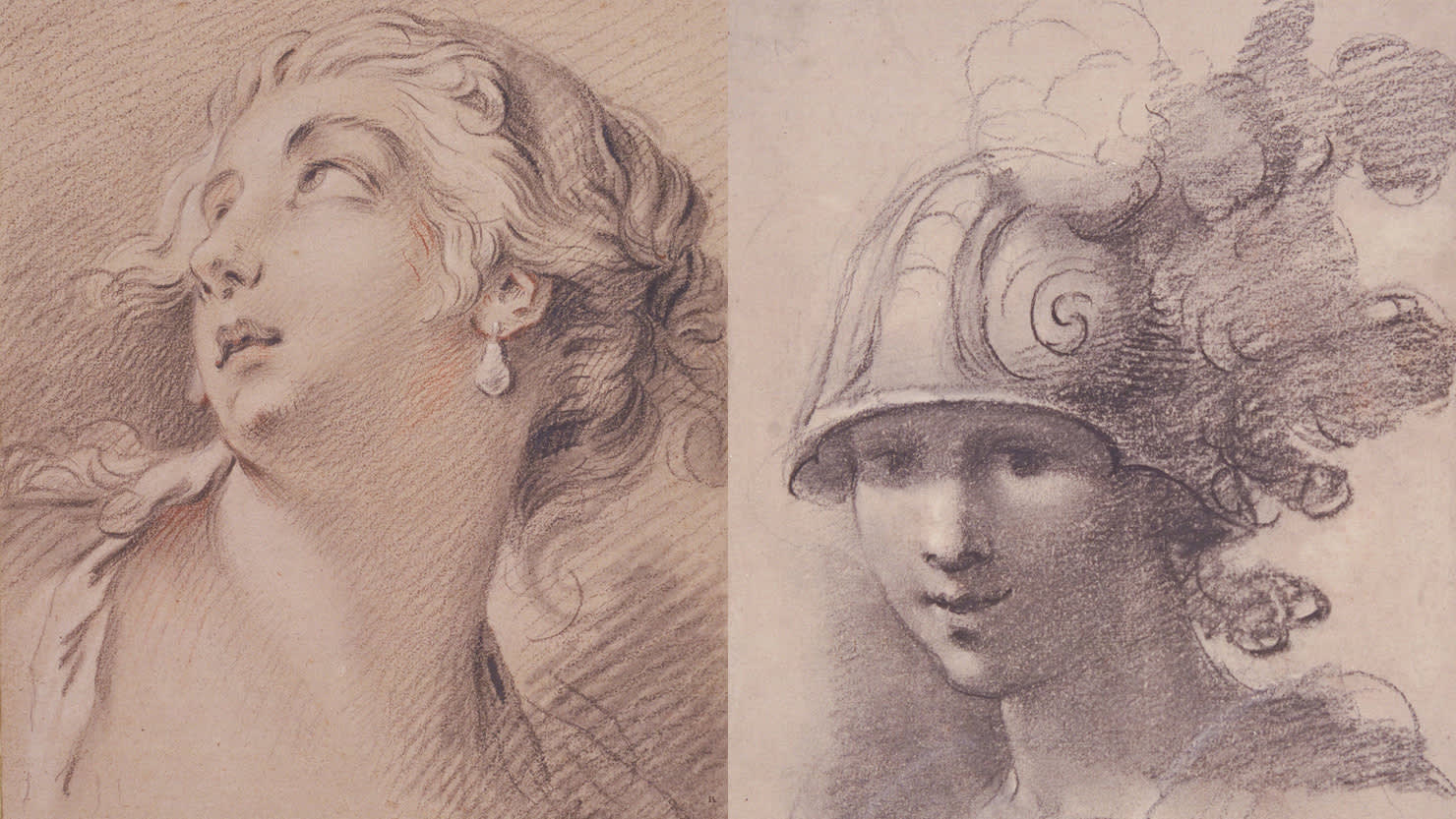 International artists, significant national loans, important collections and a celebration of one of Plymouth's most famous artists: The Box is thrilled to unveil an ambitious programme of exhibitions for 2023. Organised into three seasons, the programme complements a range of permanent collection displays and will weave historical and contemporary art and objects together to help audiences understand more about the world today, as well as the importance of history and creativity.
Throughout spring 2023, the focus will be on powerful women and Plymouth's extensive fine art collection:
Sue Williamson: Between Memory and Forgetting
4 February – 4 June 2023
Sue Williamson (b.1941) is a British-born South African artist and activist. Between Memory and Forgetting will present an extended overview of her work, dating from 1981 to the present day. The exhibition will be displayed in the beautifully restored St Luke's church and will include two different sets of portraits that shine a light on some of the women who played key roles, not only in South Africa's liberation struggle, but also in the years that followed.
A new seven metre-high sculptural commission made of embroidered fabric, titled Towards Another World will provide a reflection on the futility of war and consider the significance of memorials; those who are honoured, and those who do not receive a mention. It will take two identical looking memorials dedicated to those who died during the Anglo-Boer War (1899-1902) as its starting point. The monuments are located in Bloemfontein, South Africa and in Plymouth, UK. The title of the sculpture comes from a sentence engraved on the Boer War memorial in Plymouth. The work will feature silhouettes embroidered by local communities in Cape Town.
Hannah Quinlan and Rosie Hastings: Portraits
4 February – 4 June 2023
Portraits is an exhibition of drawings, etchings and films grounded in research into how various communities have been represented at different moments in history. The works are linked by ideas of power and authority, seen through the lens of class, social relations and the state. The exhibition will interrogate what a community is, and investigate ideas of belonging and self-recognition.
Quinlan & Hastings continually produce thought-provoking work that establishes relationships between notions of belonging, institutional power and the safety of the LGBTQ+ community through lived experiences.
Two of the highlights in the exhibition will be important works acquired by The Box in 2020/21: a Michelangelo-inspired two-part drawing that shows protestors confronting a group of police and other armed forces, and a video work that explores the iconography, politics and relationships associated with gay culture.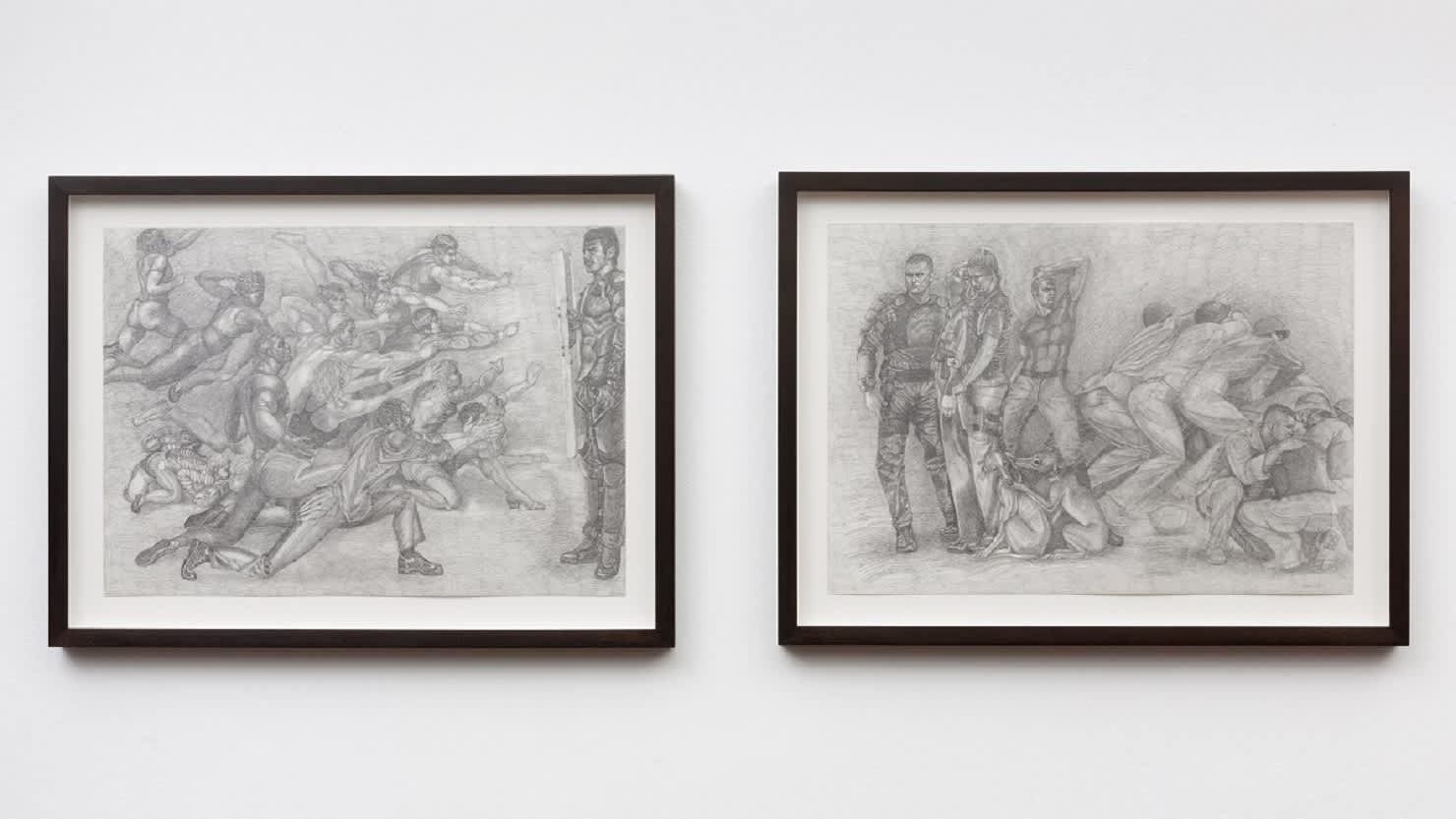 Making a Mark: Dazzling Drawings from the Cottonian Collection
4 February – 4 June 2023
This new exhibition will showcase over 40 rare and important drawings dating from the 1600s-1700s from The Box's Cottonian Collection – arguably Plymouth's most significant fine art collection, and one which has been designated by the UK Government as being of international importance.
Making a Mark will highlight the methods, materials and centuries-old approaches to drawing that still inspire contemporary artists today. It will include a work in chalk and graphite by Rubens (1577-1640) and an ink drawing attributed to Leonardo da Vinci (1452-1519). It will also feature a selection of plaster casts, ceramics and books.
People and Place: Art Collection Showcase
From 4 February, throughout 2023
This updated presentation from The Box's permanent art collection will include landscapes showing Plymouth through the ages, a mass case display of 300 pieces of decorative art, including ceramics, silver, craft, textiles and Plymouth Porcelain, and a new selection of works by female artists such as Wilhemina Barns-Graham, Elizabeth Adela Forbes, Rose Hilton, Dame Barbara Hepworth, the much-loved Beryl Cook and 2019 Turner Prize winner Tai Shani.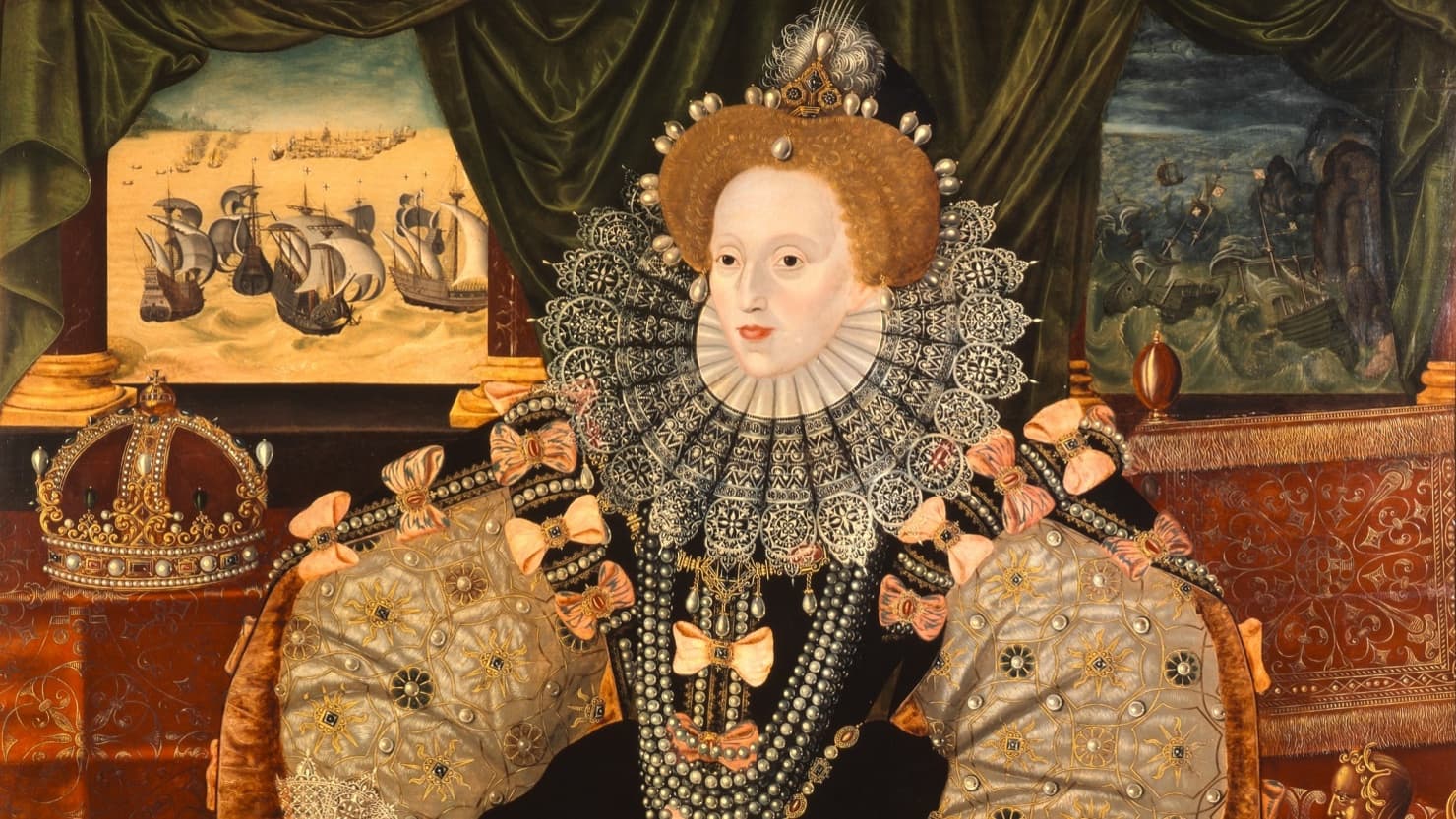 The Armada Portrait of Elizabeth I
From 11 February, throughout 2023
The Armada Portrait of Elizabeth I is arguably the most recognisable depiction of the famous Tudor Queen. From 11 February 2023, The Box will take one of the three known surviving versions of the portrait on loan from Woburn Abbey, the home of the 15th Duke and Duchess of Bedford. Woburn Abbey is currently closed for a major refurbishment and is partnering with venues across the UK to share its impressive art collection with a wider audience.
The portrait commemorates the most famous battle of Elizabeth I's reign: the defeat of the Spanish Armada in 1588. It shows Elizabeth in triumph, with the storm-lashed Spanish fleet behind her on the right and the English ships sailing through calm seas on the left.
The portrait will be displayed in the 100 Journeys gallery, which examines Plymouth's role as the start and finishing point for some of history's most well-known voyages and expeditions.
During summer 2023, the themes of light and colour will be explored and an important anniversary linked to one of Plymouth's most famous portrait artists will be marked:
Reframing Reynolds: A Celebration
24 June – 29 October 2023
Sir Joshua Reynolds (1723-1792) was a portrait painter known for capturing his clients' personalities. He was one of the founding members and first president of the Royal Academy and one of the most influential painters in the 1700s. This ambitious exhibition will coincide with the 300th anniversary of his birth in Plympton St Maurice, on the outskirts of Plymouth.
Reynolds established his first portrait studio in Plymouth Dock (now Devonport), and the exhibition will explore his studio practice and early career in Devon. It will also look at what he learnt on his travels in Europe and how it influenced his theories on art education, his involvement in the printmaking process and how it made his portraits famous, his experiments with pigments, colour, shadow and light and notions of celebrity.
Strategic loans from public and private collections in the UK will be shown alongside works from The Box's collections. Reynolds' legacy today will be highlighted through a creative collaboration with Royal Academician Rana Begum, who will create new works inspired by two of Reynolds' portraits for the exhibition.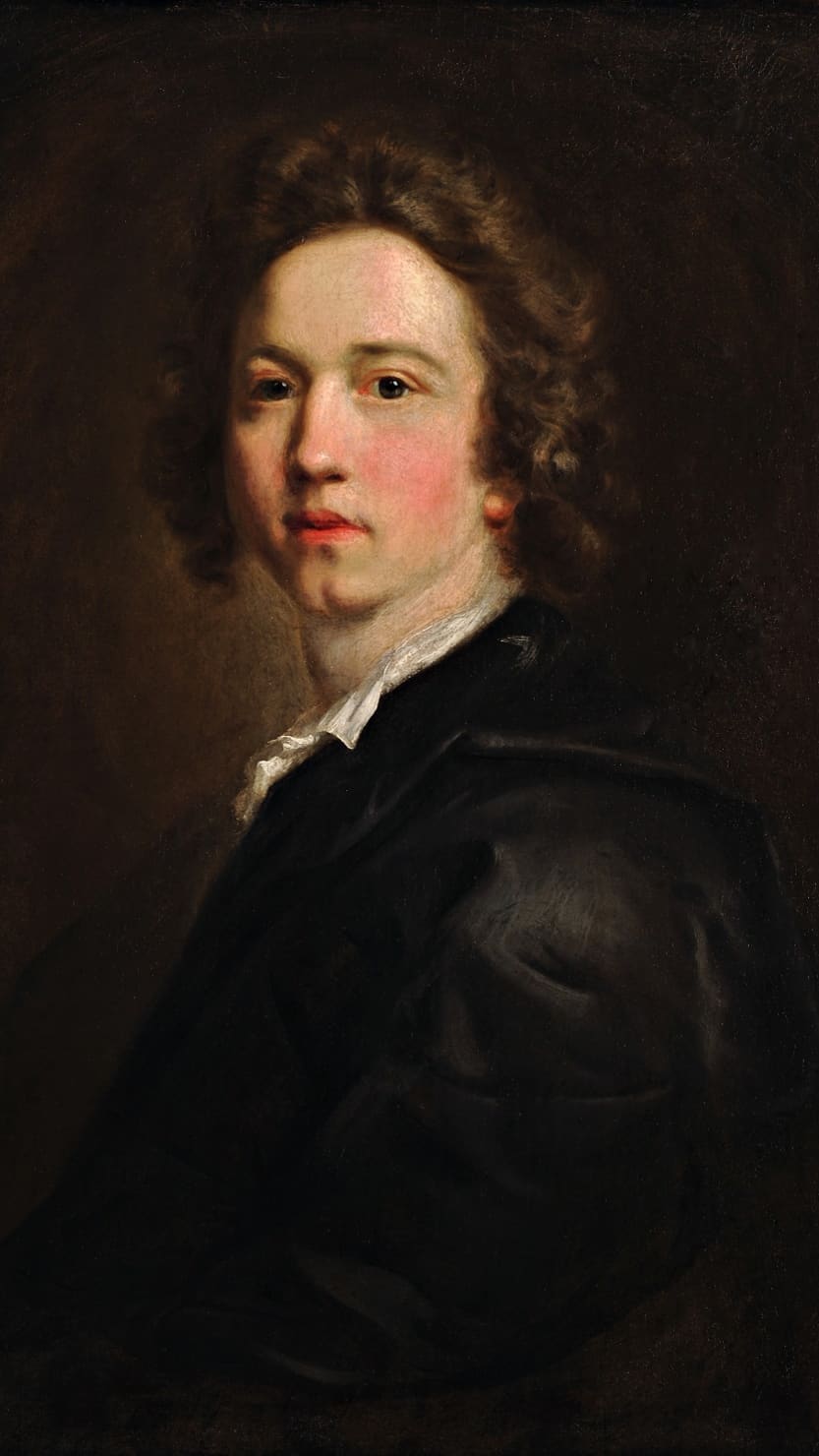 Rana Begum: Dappled Light
24 June – 24 September 2023
Following presentations in Coventry and London in 2022, Rana Begum's Dappled Light exhibition will travel to Plymouth in 2023. With striking works that explore the perception of light, colour and form and blur the boundaries between sculpture, architecture, design and painting, this solo exhibition by this exciting UK-based visual artist will respond to The Box's beautifully restored St Luke's church, as well as other spaces throughout its main building.
In autumn 2023, the programme will explore the theme of revisiting history. Central to this season will be a major new commission by the hugely respected artist and filmmaker John Akomfrah, and a nationally touring exhibition from the National Gallery.
Dutch Flowers
7 October 2023 – 7 January 2024
This exquisite exhibition explores the development of Dutch flower painting from its beginnings in the early 17th century to its blossoming in the late 18th century. It features ten of the finest examples of Dutch flower paintings from the National Gallery's collection including works by Ambrosius Bosschaert the Elder, Rachel Ruysch and Jan van Huysum.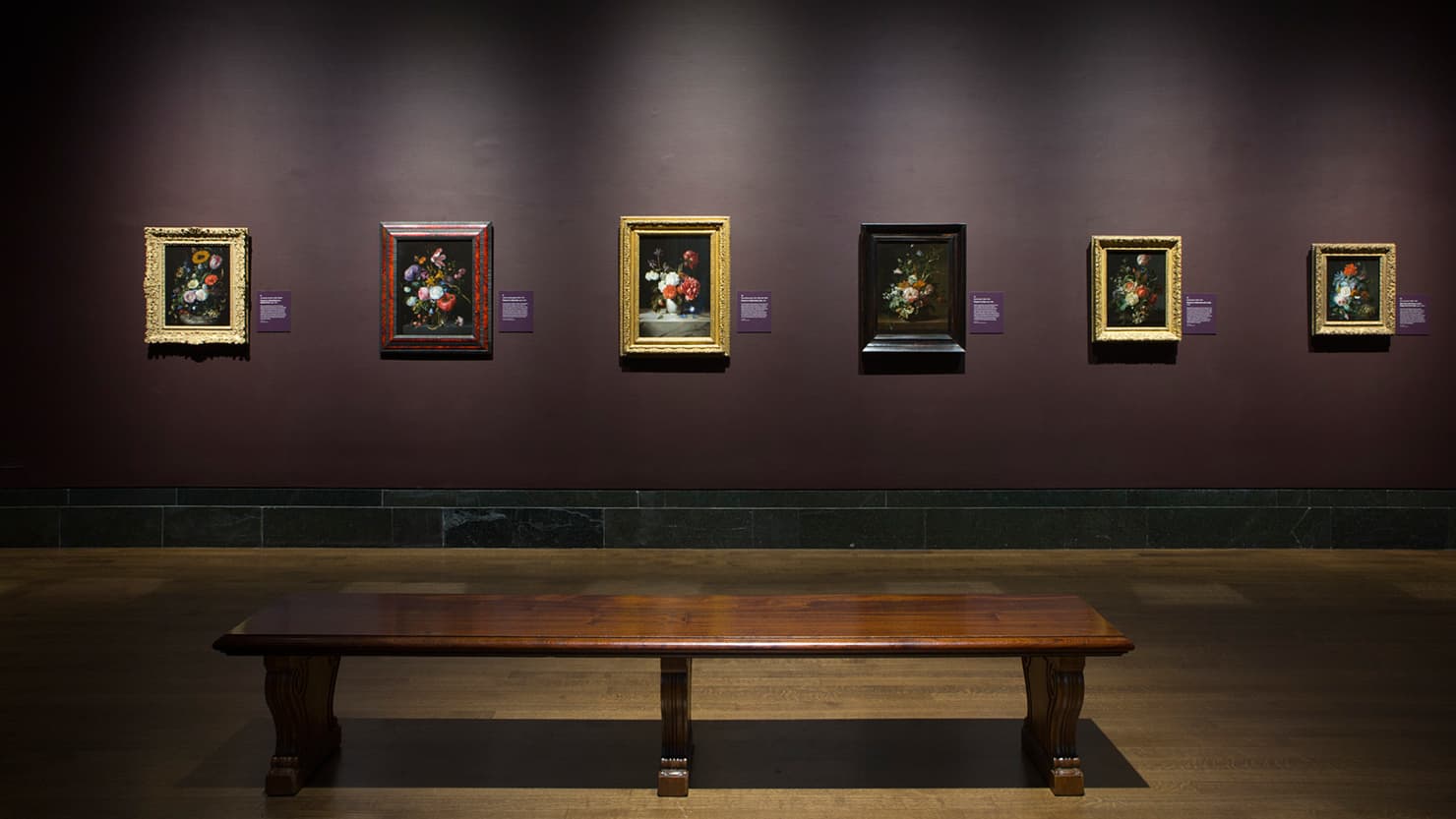 John Akomfrah: Arcadia
From 18 November 2023, until 2024
This major new film commission, which has been created following an extensive period of research, is a multi-screen installation on colonialism, capitalism and the global impact of climate change. The work, commissioned by The Box, will be presented at Sharjah Biennial 15 in the United Arab Emirates (7 February - 11 June 2023) before opening in Plymouth.
Victoria Pomery, CEO at The Box said:
This exciting programme signals our ambitions for The Box. We are keen to maximise the use of our diverse and rich collections whilst bringing the best of contemporary artistic practice to Plymouth.