Assistant Curator appointed for the National Gallery's 'Triumph of Art' commission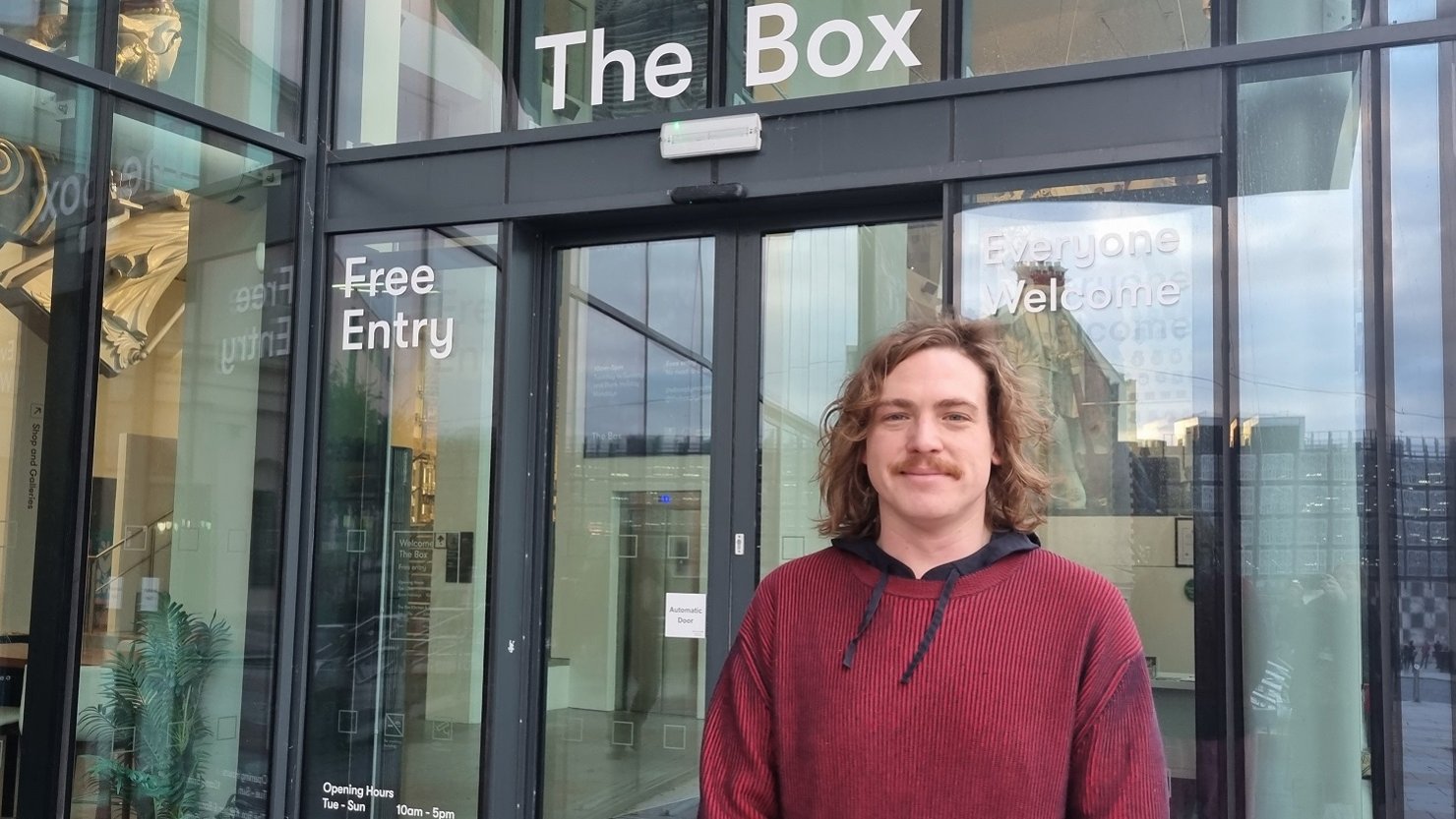 Plymouth-based Rhys Morgan is one of four Assistant Curators who have been appointed by the National Gallery, and funded by Art Fund, to work on Jeremy Deller's commission to round off the celebrations for the National Gallery's Bicentenary year. He will be seconded to The Box – one of the four UK-wide cultural organisations who will partner with the National Gallery on the project.
In a brand-new working model of partnership for the National Gallery, the Art Fund Assistant Curators will have extra capacity built into their roles to support the partner organisations in their day-to-day work. Rhys and his fellow Assistant Curators (Joanna Wright at Mostyn, Llandudno; Laura McSorley at Duncan of Jordanstone College of Art & Design, Dundee and Wendy Blemings at The Playhouse, Derry-Londonderry) will take up their posts from early December.
Rhys is an artist, curator and producer and a graduate from Falmouth and Goldsmiths Universities. His research and practice focus on community engagement, participatory and performance art, and the queer lived experience. He has been working as public realm producer for Take A Part in Plymouth's East End, as well as a director of the Plymouth Art Weekender.
Rhys has been active as director of several arts organisations in the Southwest, including CAMP and Visual Arts Plymouth. As a producer, he recently led the delivery of community engagement activities during British Art Show 9 working with art collective Cooking Sections. He also works with Queer District Collective to programme First Thursday, their monthly test space for emerging artists.
Rhys' own art project 'Seaweed in the Fruit Locker' is an award-winning amateur choir of LGBTQIA+ community members appropriating and expanding the tradition of sea shanties. They've performed across the country and led to Rhys' selection as part of this year's New Contemporaries cohort. His practice is based out of his studio at KARST.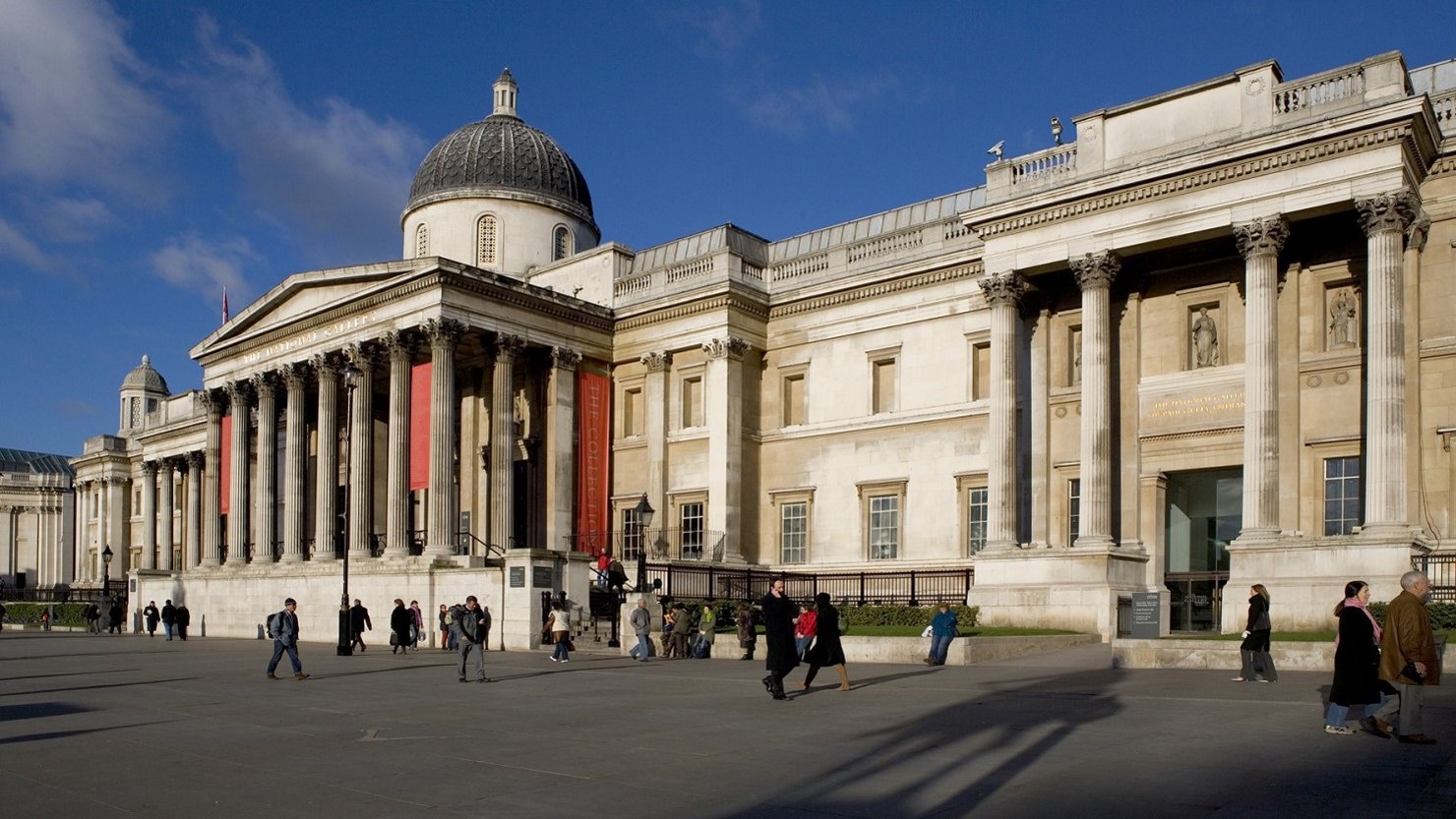 The Assistant Curators will help bring local traditions and history to the work being developed by artist Jeremy Deller, inspired by the National Gallery's collection and its position on Trafalgar Square.
Bringing out themes of celebration, commemoration and demonstration, Deller, together with the Assistant Curators and community involvement at each of the partners, will develop a near year-long public programme of collective, interactive and instructional activities. These will culminate in a performance organised by each of the partners in their locality. A final performance will take place in July 2025, taking over Trafalgar Square and rounding off the Gallery's 200th Birthday.
Emily Stone, Project Curator at the National Gallery, said:
In these Assistant Curators we have four very talented and creative individuals. We're excited to see what they create working with Jeremy and our partners. We're very grateful to the support of Art Fund, helping us realise this new model for co-working, investing in curatorial expertise, and bringing the National Gallery to all four corners of the UK.