'Hooe Lake' by Philip Hutchins Rogers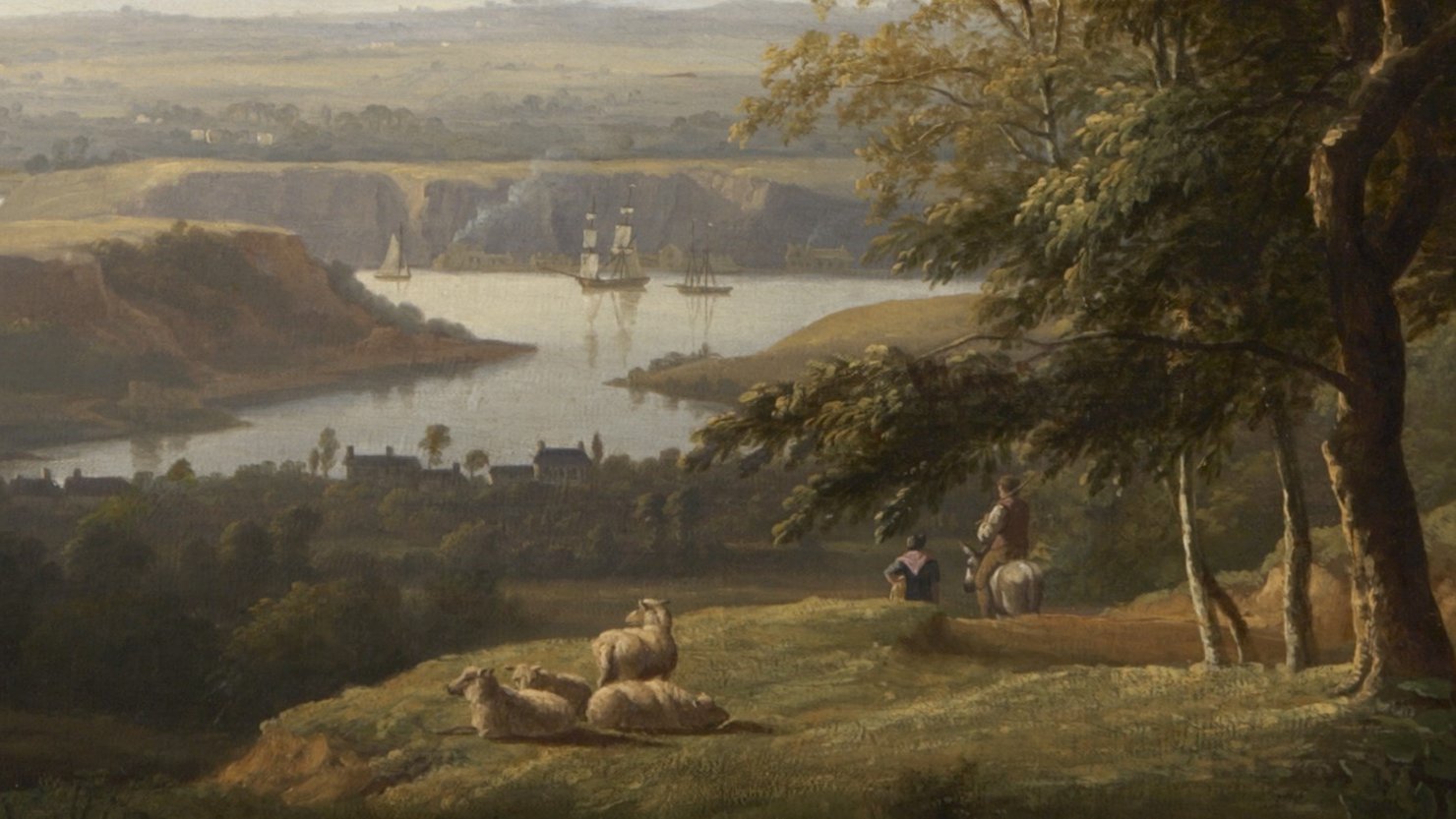 This oil painting dates from circa 1814 and was possibly exhibited at the Royal Academy that same year. It was acquired for the city's permanent art collections in 1989 with the support of the Friends of Plymouth City Museums and Art Gallery and The ACE/V&A's Purchase Grant Fund.
The painting shows a view of Hooe Lake taken from high ground – looking across to the limestone plateau of Cattedown with Plymouth beyond – in hues of green, brown and blue.
It's a peaceful, pastoral scene. Three boats can be seen on the lake with some additional masts just visible to the left. Buildings are dotted around the water's edge. A group of four large sheep have been painted in the foreground. Two people can be seen to the right. One appears to be sitting on a donkey. They look out across the lake as they talk.
The lake itself is now partly filled in, and quarrying later in the 1800s took away much of the hill between it and Turnchapel and the greater part of Cattedown. As a result, it's an invaluable record of an area changed almost out of recognition by industrial and residential development.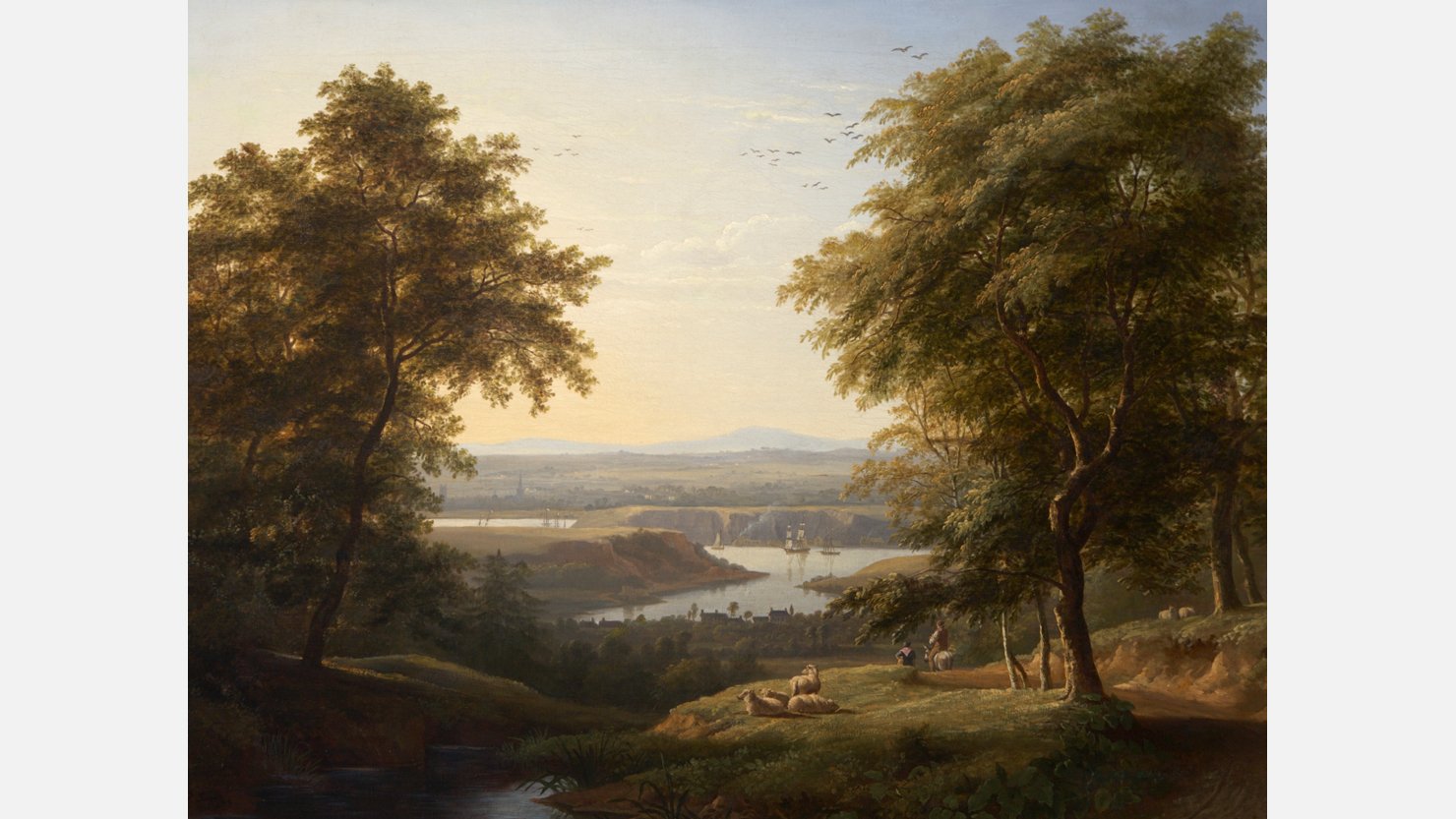 Hooe Lake is located in the south east of Plymouth next to Radford Lake and near to the areas of Turnchapel and Jennycliff. The site covers 14 hectares and has open water habitats and mudflats that have seen it designated as a County Wildlife Site.
Adjacent to the lake at the river end you can see the remains of the old swing bridge that gave trains access to Turnchapel from 1897 until shortly after the Second World War. At the other end, there's a dam that separates it from Radford Lake and which features an early 1800s folly known as Radford Castle.
The lake is also known for its abandoned boats, often called the 'Hulks of Hooe Lake'. The remains of more than 30 vessels can be seen and there may be more hidden under the mud. The lake is sheltered, shallow, tidal and also has road access, which makes it an ideal place for the boats to remain once they're not in use.
Artist Philip Hutchins Rogers (1794-1853) was a Plymouth-born marine and landscape painter. He was educated at Plympton Grammar School – the same place where other artists such as Joshua Reynolds, Charles Lock Eastlake, Samuel Prout and Benjamin Haydon were taught.
Some of his works were local views of Plymouth and he occasionally exhibited at the Royal Academy in London.
In later life, he lived in Europe and passed away in the German town of Baden-Baden.
His paintings have been described as 'close imitations of nature'.
Jo Clarke, Marketing and Communications Officer