Huge rarely-seen painting to be unrolled at The Box as part of a special 'conservation in action' event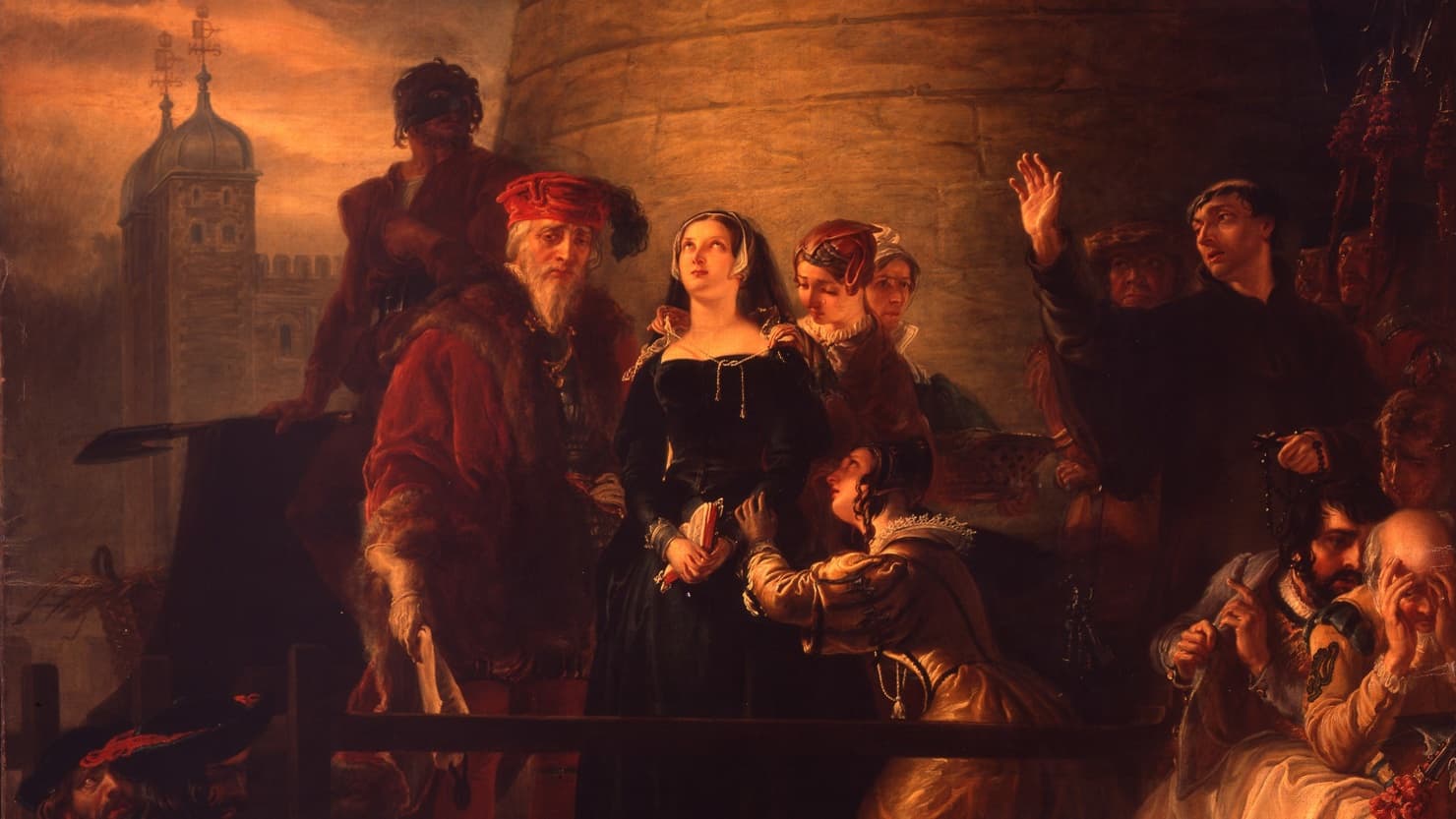 A giant painting which hasn't been seen in public for decades will be rolled out at The Box on Wednesday 27 September, as part of a live 'conservation in action' event.
Lady Jane Grey at Her Place of Execution was painted in 1839 by Plymouth-born artist Solomon Hart (1806-1881). The painting, which measures over three and a half metres high by just under three and a half metres wide (12 feet high by 11 feet wide), has been in storage for years. Now, the team at The Box are keen to explore its possibilities for the future.
Hart is widely considered to be one of the most influential Jewish artists of 19th century Britain. He was the first Jewish person to be elected to London's prestigious Royal Academy and was also its Librarian for 17 years. His legacy in this role is huge – during his tenure he increased the expenditure on books significantly.
Hart devoted an entire year to painting his ambitious work which shows the unfortunate Lady Jane Grey (1537-1554) about to meet her demise. She stands before the block at the Tower of London looking to the sky, while the grim outlines of the battlements and her executioner loom behind her. It was the painting that secured Hart's election to the Royal Academy.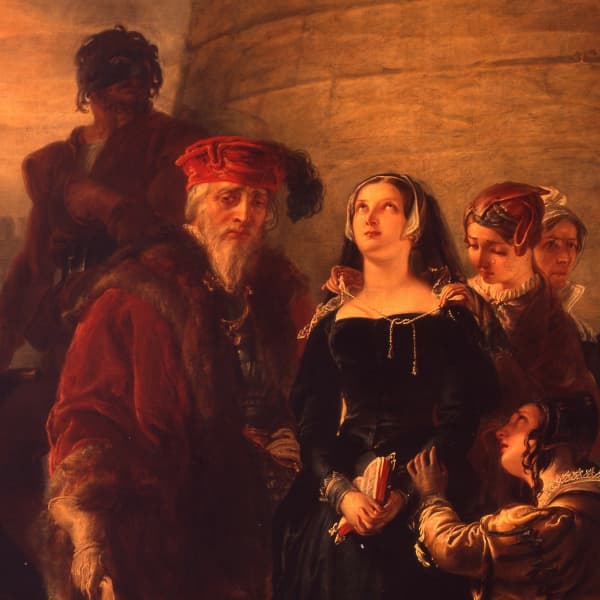 Grey is often referred to as 'The Nine Days Queen'. She was the great-granddaughter of Henry VII and inherited the crown from her cousin Edward VI on 9 July 1553. By 19 July, her cousin Mary Tudor had been proclaimed queen instead. Lady Jane was imprisoned in the Tower of London where she had been preparing for her coronation. She was tried and convicted of high treason, and executed on 12 February 1554.
Despite his success with the Royal Academy, the enormity of the painting proved to be a challenge for Hart. He kept it rolled up for 40 years until 1879, when he gave it to his hometown of Plymouth to be hung in the newly-built Guildhall. The painting was then moved and displayed at the former City Museum and Art Gallery in 1911, but was rolled for storage before the outbreak of the Second World War and has remained there ever since.
Now, thanks to The Box's conservation in action event it will be slowly unrolled in view of visitors. A team of conservation experts will then assess its condition to understand the stability of the canvas and paint layers in order to plan the scale of restoration required and the costs involved.
In the 1980s, the painting was 'faced up' with tissue to secure loose paint and protect the surface. This treatment will be examined to see how effective the facing has been and how easy it is to remove. The assessment will give The Box a much better idea about the potential for displaying the painting in the future.
Steve Conway, Collections Manager said:
We are really proud of Solomon Hart's achievements and are delighted to be sharing his work and story with our audiences. The Execution of Lady Jane Grey is an ambitious painting that deserves to be seen – even the original gilded frame which has been dismantled and aged over the years is impressive. This event is a great opportunity for us to be really transparent about some of the important work that usually takes place behind the scenes. It's set to be a fascinating few days for everyone involved.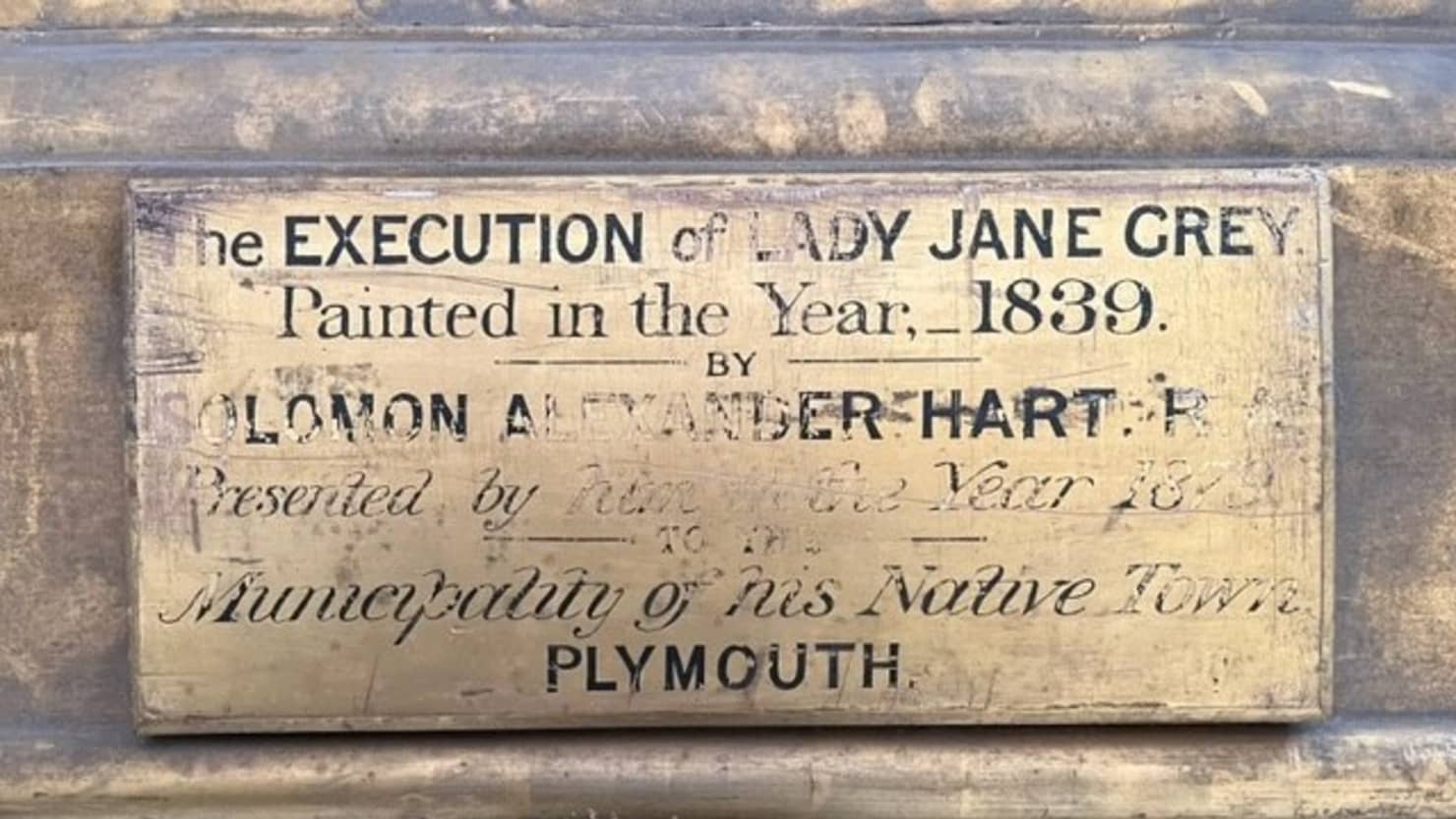 The schedule for the conservation in action event is:
• 27 September – Unrolling
• 28-29 September – Condition reporting, treatment and recording
• 30 September-1 October – Painting on public view
(2 October – The Box is closed)
• 3 October – Additional condition reporting, treatment and recording
• 4 October – Re-rolling
Opening hours are 10am-5pm. Admission is free and there's no need to book.
Jemima Laing, Deputy Leader and Cabinet Member for Children's Social Care, Culture, Events and Communications said:
It's hard to put into words about how excited I am about this! I didn't know anything about Solomon Hart until I saw Derek Frood's one-man show about him at Plymouth Synagogue. Since then I have been absolutely fascinated by his story and work and can't wait to see this extraordinary painting revealed. I hope lots of people will take the opportunity to see the work which meant Hart was accepted into the Royal Academy.
An informal Bitesize talk about Solomon Hart will take place at 1pm on Wednesday 27 September. 'Hart of Plymouth', the brilliant one-man show written and created by David Prescott and starring Derek Frood (Poldark, Manhunt), will also be performed at The Box on 30 September and 1 October. For full details and to book tickets to one or both events, visit our What's On.