Lifting the lid on The Box's unique archive in the sky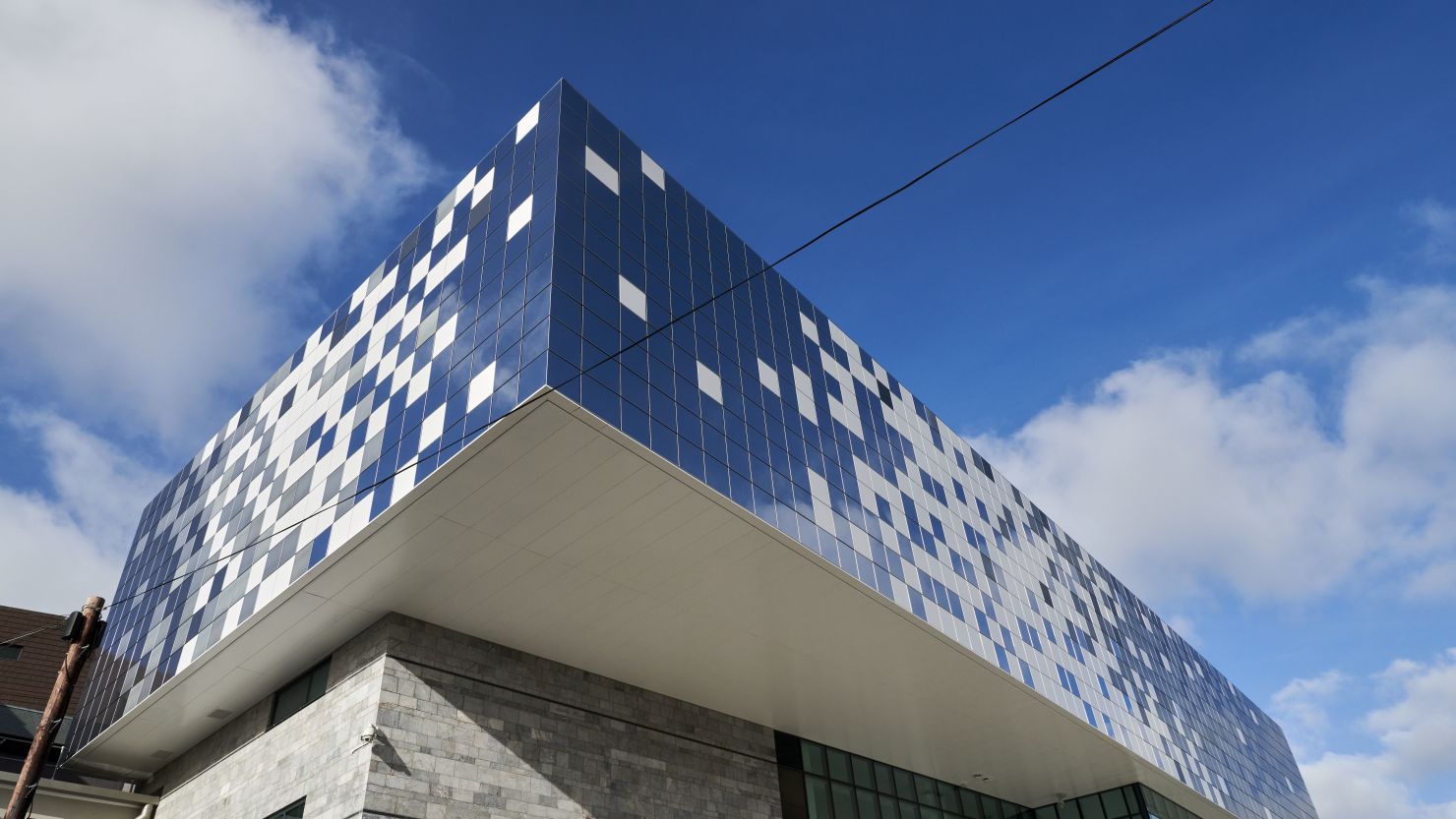 The Box is getting another moment in the spotlight as we reveal some more fabulous facts and figures about our building.
Our stunning 'archive in the sky' is believed to be Europe's largest bi-directional cantilever and will soon be home to over two million precious artworks, objects and documents that tell the story of Plymouth and its place in the world.
Our 'floating box' comprises 6,273 tonnes of concrete – the equivalent of more than 500 double decker buses - which were poured in on site to create walls that are 30 centimetres thick.
Project Manager, Caroline Cozens said:
We wanted to put our incredible archives front and centre of The Box and where these precious documents should be stored formed a key part of the design.

Rather than being in a warehouse or in a basement we wanted them to reflect how important they are by creating something bold and striking. The Box is on a dense inner-city site and the only way to build was up.
The archive was constructed independently of the building beneath it, although clever internal fittings tell a different story. Outside it has 2,500 panels, with four finishes of white, grey, black and mirrored stainless steel - mixed and graded to represent pages telling the many stories the collections hold. The mirrored tiles reflect the colour of the sky.
The archive had strict performance requirements to meet. It needed a climate controlled environment, crucial for sensitive and old documents. The thickness of the walls and floors means is fire resistant and airtight.
Councillor Tudor Evans OBE, Leader of Plymouth City Council said:
We have an epic history and some incredible archives - from an Elizabethan document dating from 1587 that gave Sir Francis Drake permission to be a privateer, to the city's Bomb Book and of course, the original pasty recipe. For too long, we haven't been able to show them off. Part of The Box's vision was to create a dramatic and suitable new home for Plymouth's treasured collections and now we have one. This is cultural regeneration at its best.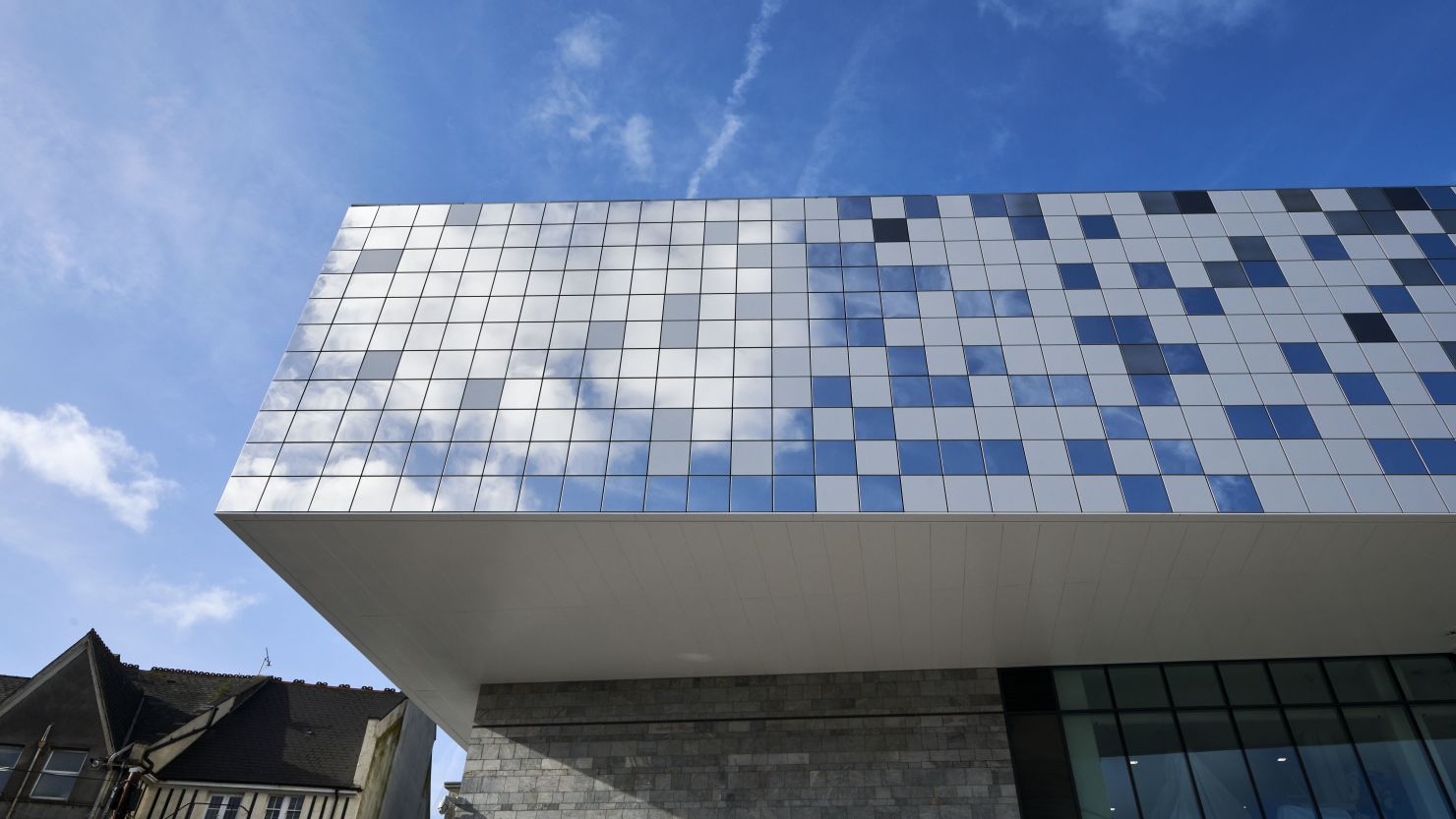 Over the next few weeks 24,000 boxes – more than two miles of archives – will be moved to The Box from Clare Place, which has been the home of the Plymouth and West Devon Record Office since 1982.
They will be joined by the city's Local Studies reference collection, the South West Image Bank, the South West Film and Television Archive – the largest regional archive of its kind in the UK – and the natural history, human history and art collections from the former City Museum and Art Gallery.
Beneath the 'archive in the sky' is the Active Archive gallery - part exhibition, part social space, part workspace. Visitors will be able to browse the Local Studies collection in comfortable seating and engage with maps from the last 500 years via an interactive digital 'map table'.
There will also be a dedicated research room which features highlights from the city's historically-significant Cottonian Collection. Amassed during the 18th century, the collection is protected by an Act of Parliament and consists of 2,000 volumes, 100 Old Master drawings and 3,000 of the finest prints from England and Western Europe. This is the space where visitors to The Box will be able to request access to any of the collections stored in the 'archive in the sky'.
James Harrison, Design Director, Atkins, said:
The sympathetic transformation of the Grade II listed buildings that make up The Box into a cutting-edge interactive centre is a great demonstration of how the old and the new can beautifully blend together. Working closely with Plymouth City Council over the past few years, this project has been a great opportunity to demonstrate our multi-disciplinary expertise to deliver a project that will benefit the local region for decades to come.
The Plymouth City Council-led project, backed by funding from Arts Council England and the National Lottery Heritage Fund will cover nearly 8,000 square metres – more than three times the size of the original Museum and Art Gallery. Originally made of three listed buildings, its ground-breaking design has completely transformed, extended and combined the museum and Central Library buildings and the restored St Luke's Church.
The Box will open on Saturday 16 May with 12 new galleries and exhibition spaces, a new glass atrium, learning and research facilities and a brand new public square for Plymouth – as well as its striking elevated archive.
Other key facts and figures:
The glazed façade of The Box is made up of 149 panes of glass
People be able to see a dramatic suspended 'flotilla' of 14 newly restored monumental ships' figureheads, appearing to sail through the atrium
Light will flood in through the glass façade during the day and dramatically lit at night, visible from a new 800 square metres space outside on Tavistock Place
The lower levels of the façade feature 340sqm – and 82 tonnes – of locally quarried Plymouth limestone to give a marble effect
Internal fixings include steel hanging points for the ship figureheads. Each is capable of holding up to two tonnes
3,500 metres square of interactive exhibition space and large permanent galleries are being created by exhibition designers Event Communications
There will be learning spaces for schools add a teaching room for the University of Plymouth as well as meeting rooms, a shop and café
The fit-out is led by specialist contractors The Hub who have worked with globally-important museums such as the V&AOther prominent architectural features include the historic atrium of the original Edwardian museum with its terrazzo marble floor and from which all galleries and exhibition spaces can be accessed
Across the new public square, the transformation of St Luke's into the South West's largest contemporary art space is nearing completion. The 2000 seat non-conformist chapel was built in 1828 and last used for services in 1962. It has since been a library annexe, booking binding centre and office space (as well as an air-raid shelter during WW2).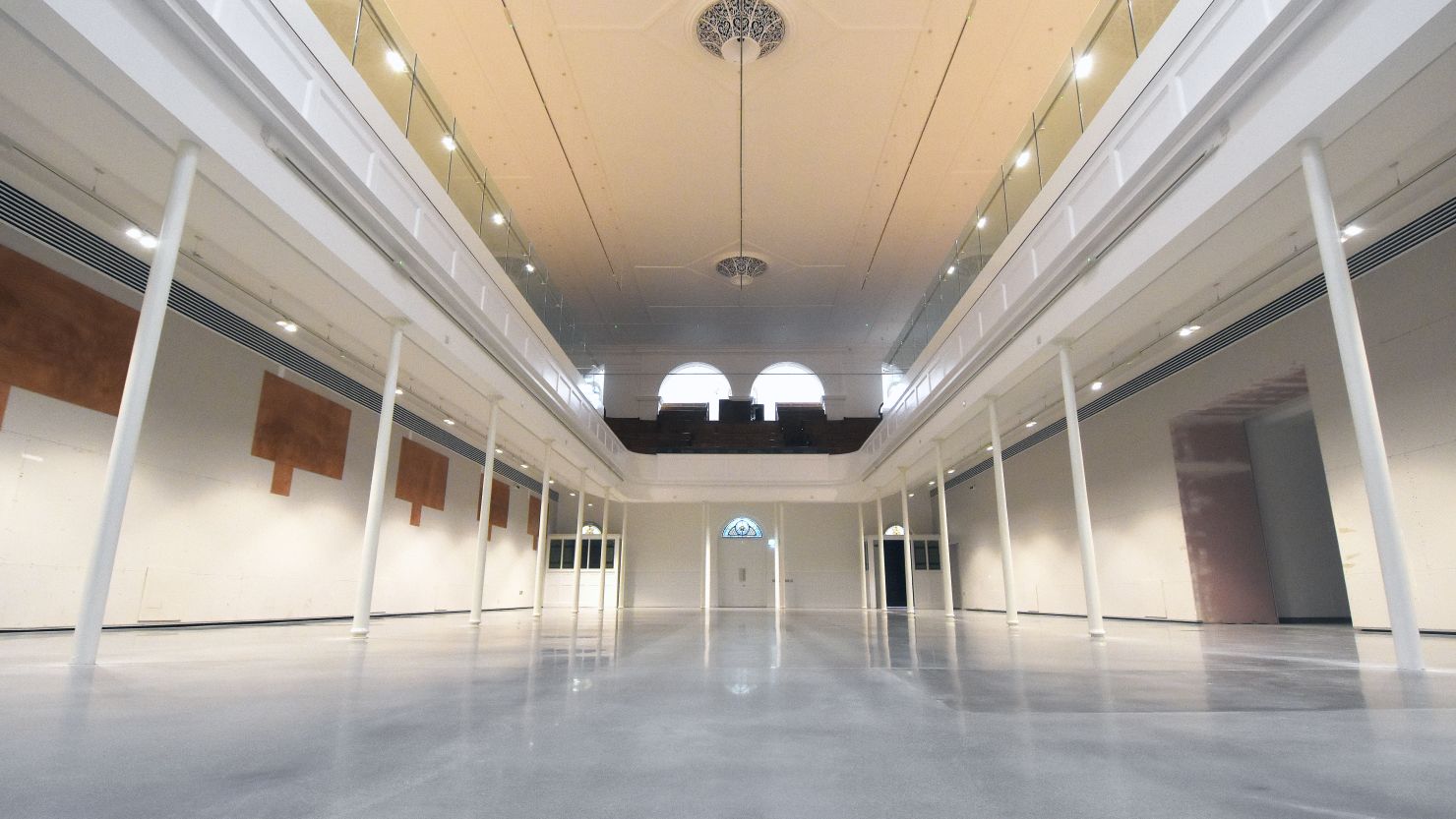 Now it faces a new life as a flexible contemporary art space and its new design takes into account unique architectural qualities and history. Renovations include a new ceiling with strengthened trusses, a concrete floor and restored stained-glass windows.
The original classical façade remains and the church's interior retains its 1828 gallery with panelled front and moulded plaster ceiling cornice above and original panelled box pews. The east window will have a new commission from leading contemporary artist, Leonor Antunes made from 24 separate pieces of coloured fused glass.
Outside on the wall of St Luke's, overlooking Tavistock Place, there's a distinctive outdoor pulpit. Installed in 1913, it was once used by clergymen to take their sermons to the street, preaching to the passers-by along what was then the arterial route to the north.
The building works have been led by construction and regeneration specialist Willmott Dixon, one of the largest contracting companies in the UK.
Robert Woolcock, Director of Willmott Dixon said:
The Box is so much more than a construction project - it's an opportunity to bring Plymouth's past into the present and create a legacy for the future. In addition to delivering the fantastic building, we are delighted that the project has provided 1,325 weeks of work for apprentices, provided over 28 weeks of work experience, and inspired the next generation of construction professionals through 23 school engagements.

We are very proud to have been involved in this landmark project that supports and preserves Plymouth's history and culture for new generations as well as providing an iconic attraction for visitors.
Councillor Ian Bowyer, Shadow Leader of Plymouth City Council said:
Our original buildings have some beautiful features that we absolutely wanted to retain and I think we've done a wonderful job of balancing this with creating a new space that will safeguard our collections as well as be bold. We are marrying conservation with innovation and the result is stunning.