17 projects secure final Mayflower 400 Community Sparks bursaries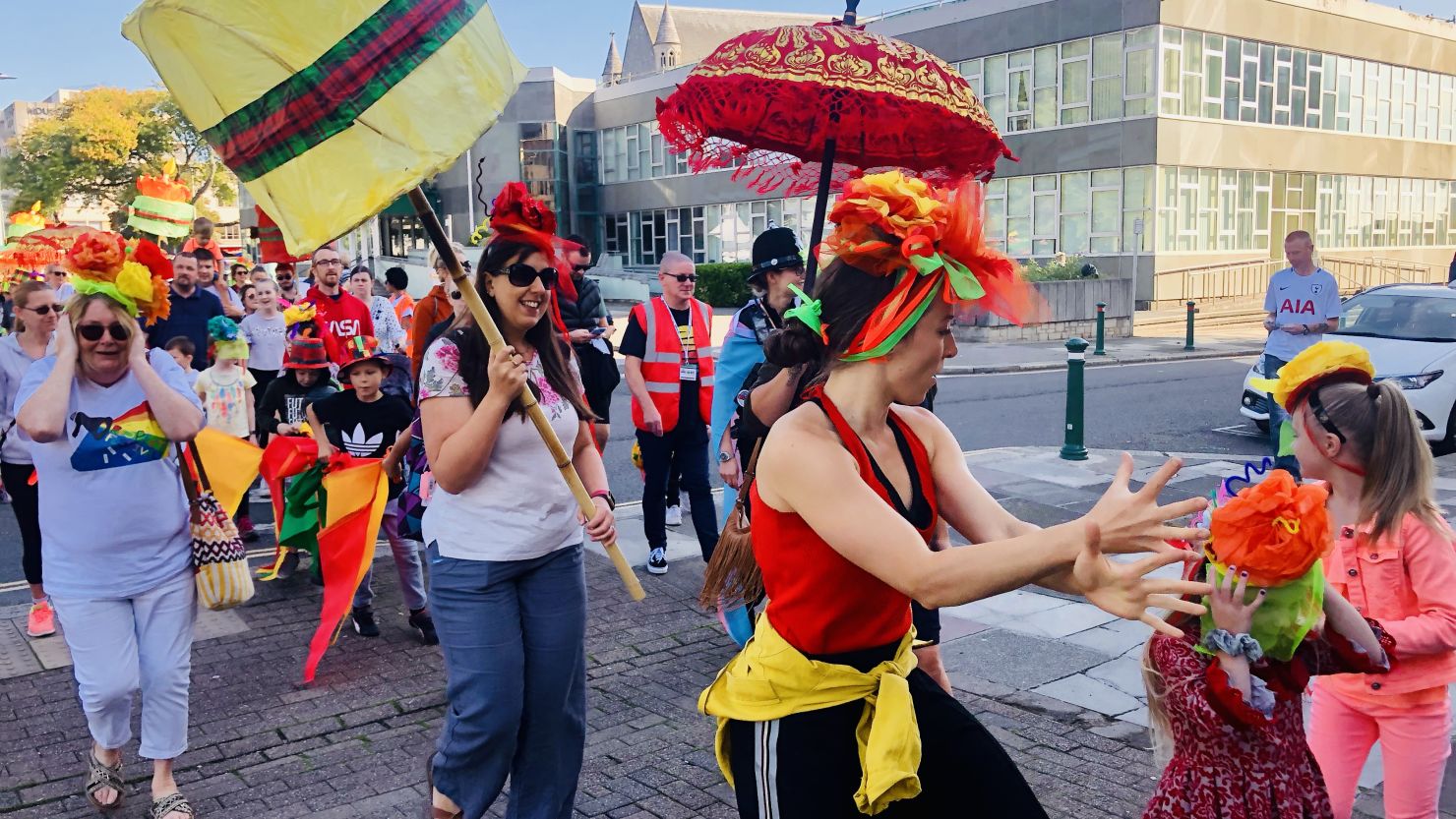 17 Plymouth-based projects have been successful in the final funding round of Mayflower 400 Community Sparks.
More than £40,000 has been awarded to parades, processions, festivals, fancy dress events and more. They bring the total number of projects that have benefitted from this scheme that supports grass-roots community, arts and cultural activity to 60!
£4,000 has been awarded to Whitleigh Big Local for a spectacular night-time lantern and light parade in Aylesbury Field this October. The funding will also support a series of workshops where residents of all ages can create lanterns using sea journeys as their inspiration.
'You are welcome here' is an innovative project by Imperfect Orchestra that celebrates the social and cultural value of immigration to Plymouth. A grant of £3,800 will help fund internationally focused jam sessions round the city and produce an audio-visual installation with refugee and migrant communities.
Timebank South West helps people to be active in their communities and supports eight neighbourhood timebanks in Barne Barton, Devonport, Efford, Ernesettle, Honicknowle, North Prospect, Stonehouse and Whitleigh. £3,200 will enable its staff and volunteers to create, cook and host a celebratory 'Mayflower Feast' in November to coincide with the end of the commemorative year.
Plymouth Hebrew Congregation has secured £3,004 to produce a new audio trail with Ripple Theatre Co for its cemetery in Gifford Place. The trail will include snippets of family memories as well as cultural references to Jewish Burial practices.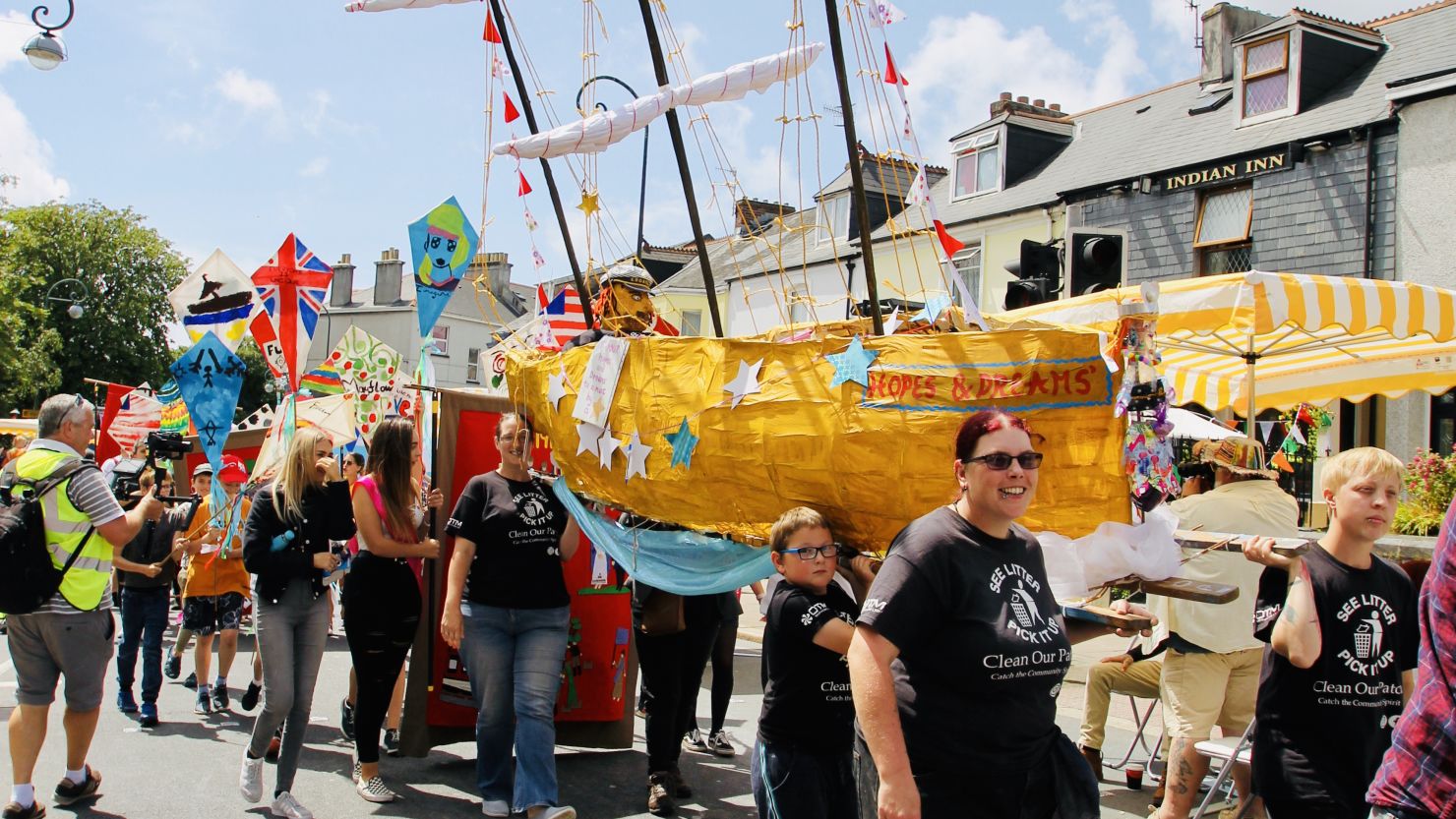 The special relationship between the residents of Devonport and the USA will be celebrated in a large-scale event in Devonport Park this summer. The Friends of Devonport Park will receive £3,000 to support the event, which will feature a community procession, vintage wartime vehicles, live music, dancing and food.
Friends and Families of Special Children will take a boat trip with a difference this summer. £2,922 will enable 102 disabled children and their family members, representing the 102 Mayflower passengers, to sail out to the breakwater. A theatre performer dressed as Captain Christopher Jones will provide waterside entertainment.
£2,800 has been awarded to Community Horizons CIO to support a multi-cultural women's group which will use carefully curated images to explore topics such as FGM, domestic abuse and women's identity. The project will culminate in a photography exhibition by women and for women in Plymouth.
£2,650 will enable the residents of Eggbuckland to hold the 'Mayflower 400 Farm Fest' this August. This special event and an associated series of workshops will celebrate the area's farming heritage and bring isolated elderly people together.
The Mayflower Trail 2020 Visually Impaired Guided Adventure project has successfully secured £2,575. This money will support the Improving Lives Plymouth's Sensory Solutions Service, enabling group members and other interested individuals with a visual impairment to access the Mayflower Heritage Trails around the Barbican and enjoy a cream tea afterwards.
The Friends of Wyndham Square have secured £2,300 for a special flag procession that will take place during the Plymouth Art Weekender in September. The flags will be installed around North Stonehouse afterwards.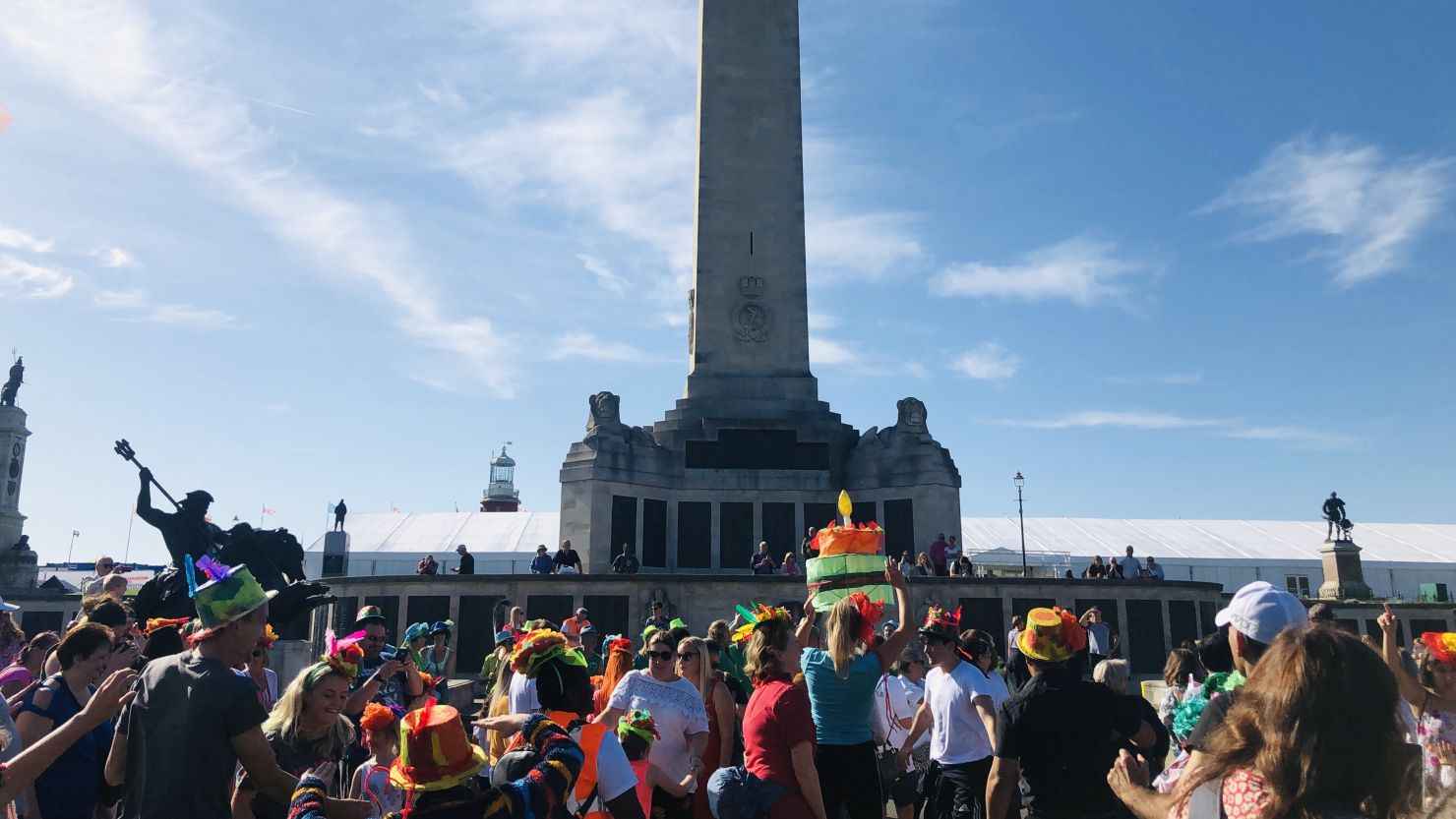 The Befriending Consortium provides support, group activities and one-to-one befriending for some of Plymouth's most vulnerable, isolated older people. £2,245 will help their clients access exciting events in the Mayflower programme including the Mayflower Muster and Settlement.
The Social Events Team of the Plym Yacht Club will be running a festival on the village green in Oreston this September. £2,000 will support this fun day out for all the family and a chance to mingle with invited guests from Plymouth Yacht Club (PYC) Massachusetts New England.
Glenholt Community Hub will be hosting a 17th century fancy dress party later this year. A grant of £1,900 will help fund 'Our Street Party in the Park' which will have a nautical and seafaring adventures theme.
£1,800 also goes to Southway Playcare CIO to provide exciting Mayflower-themed activities and trips this summer for the many children that use the service.
Provide Devon and Shakespeare Primary School will be producing bespoke reusable bags for crisis food packs. A grant of £1,000 will support a design competition in the school and produce printed bags that can be reused by those most in need.
The Friends of the old Hill Park project will receive £810 to run some unique oral history sessions and a guided tour. The project, created by Nuria Bonet, will collect, conserve and disseminate the shared memories of the pub goers of Greenbank.
The Plymouth Clarion Male Voice Choir is 105 years old this year and has been given £460 to commission a special piece of music to commemorate Mayflower 400. The choir will also produce a concert at St Bartholomew's Church, Milehouse plus some special appearances around the city.
Councillor Peter Smith, Deputy Leader said:
This final round of funding brings the Mayflower 400 Community Sparks scheme to a brilliant conclusion. Supporting 60 different community-based projects is such an achievement and everyone involved should be very proud of what they've helped to create. The scheme has ensured there's a programme of exciting community driven activities and events taking place across Plymouth throughout this historic year.
Mayflower 400 Community Sparks is a partnership between Mayflower 400, Plymouth Culture, Plymouth City Council, The Box and Vital Sparks.
You can stay up to date with all the Mayflower 400 Community Sparks events on the Mayflower 400 website throughout 2020.