Art collections at The Box boosted by new contemporary acquisitions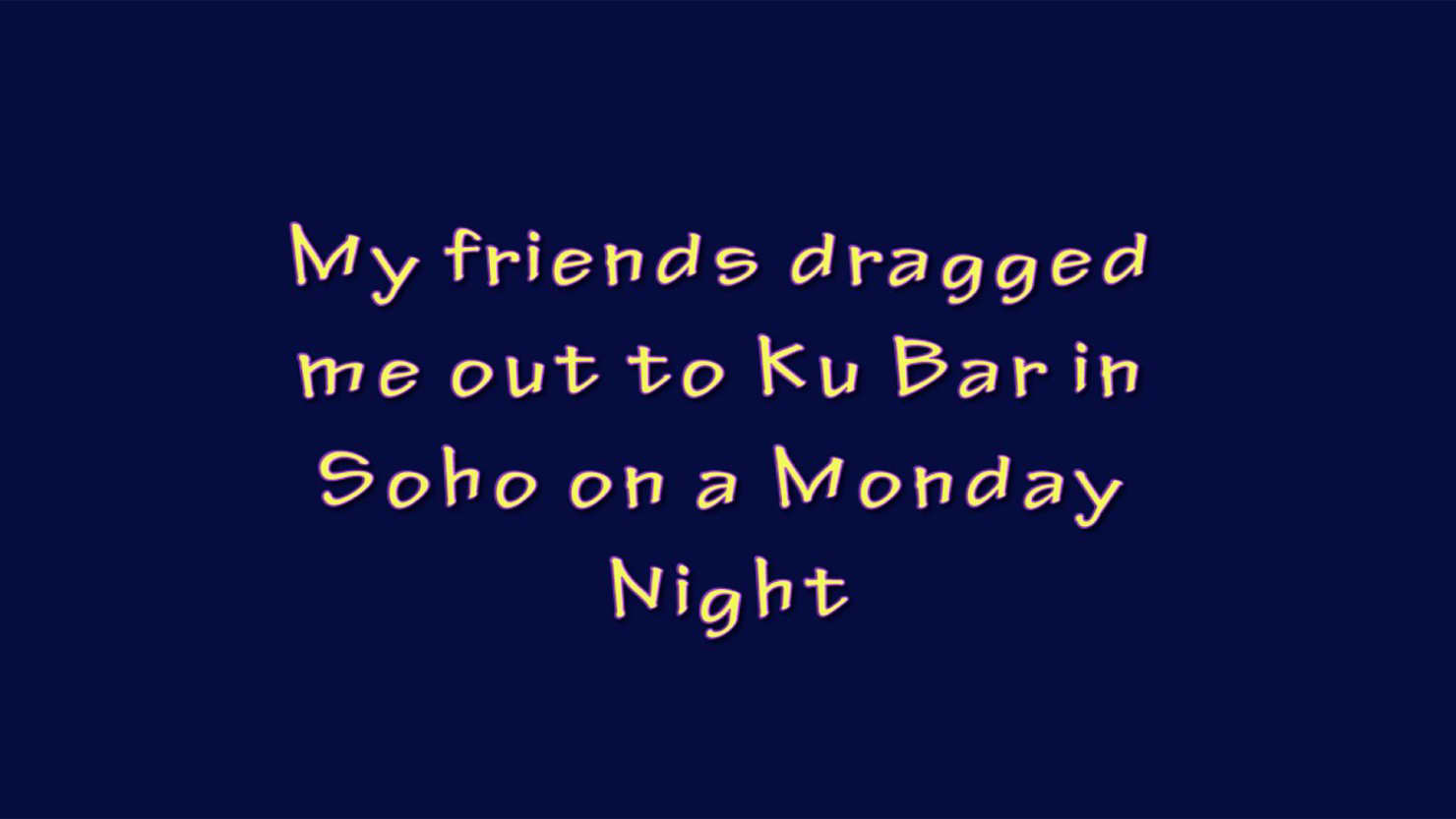 The Contemporary Art Society has donated three works of art to The Box's permanent collections. Plymouth's major new museum, art gallery and archive has acquired a film and a diptych by multidisciplinary artist duo, Quinlan & Hastings. It's also acquired a stunning porcelain work by Haitian-American artist, Morel Doucet.
Through sound, moving image, live events and incredibly skilful drawings, Hannah Quinlan & Rosie Hastings explore the history, politics and iconography of queer culture; mapping the queer landscape in a variety of ways that place underrepresented narratives in the spotlight.
In Gaby, a 2018 video work named for one of their close friends, they present three vignettes highlighting the relationship between gay culture and the police. The vignettes explore storytelling on a broad scale from personal experience to wider political impact.
The vignettes include a montage of found video clips showing police officers dancing to 'Y.M.C.A.' at pride parades and an animated sequence of a 1977 issue of Christopher Street magazine. Running from 1976 until 1995, Christopher Street was one of the USA's most widely read gay-issues based publications. Gaby also includes Gaby himself, recounting a brief relationship he had as a teenager.
In the diptych They will flee like chaff scattered by the wind or like dust whirling before a storm, Quinlan & Hastings' work is distinctively contemporary while also reminding us of technical masters of the past like British artist William Hogarth (1697-1764).
The graphite drawings were inspired by Michelangelo's Archers Shooting at a Herm. They show protestors confronting a group of police and other armed forces with limbs in motion; creating a sense of urgency alongside their representation of power and masculinity.
Contemporary Art Curator at The Box, Nicoletta Lambertucci said:
We are thrilled to receive these new acquisitions by Quinlan & Hastings who continually produce thought-provoking work that establishes relationships between notions of belonging, institutional power and the safety of the LGBTQ+ community through lived experiences.
An added element for us is the way these contemporary works resonate with our historic collections – from the old master drawings in our Cottonian Collection, to our moving image archive, to the material we've been collecting over the last decade relating to the city's LGBTQ+ community. There are a range of connections for us and our visitors to explore in the future, and we're very grateful for the support of the Contemporary Art Society which enables us to develop our collections in this way.
The Contemporary Art Society's Omega Fund has also recently acquired a porcelain work by Haitian-American artist Morel Doucet for The Box's decorative art collections.
Based in Miami, Florida, Doucet is a multidisciplinary artist who works with ceramics, print and illustration. Black Death – Crown of thorns is made up of a pair of Rococo-style porcelain vessels decorated with the textures of coral, sea sponges and shells and other flora and fauna.
Although they're made from porcelain, the pots are a metaphor for fragility and vulnerability – particularly in relation to the biodiversity of Miami's coastal areas and the African American and Caribbean communities who live there and are affected by it.
Once again, the work has a great connection with The Box's existing collections which include a significant number of maritime-influenced porcelain works, as well as its natural history gallery which highlights the diversity and fragility of life on earth through its displays.
Terah Walkup, Art Curator at The Box said:
The Box has several examples of shell-shaped pickle bowls and elaborate sweetmeat dishes decorated with a variety of corals, shells and marine botanicals delicately formed of porcelain from the 1700s. Doucet revisits these motifs from the past to spark conversations about the health of the sea and the communities that are impacted by its global use.
His work allows us to bridge our historic collections and Plymouth's maritime history, especially that of transatlantic migration, to the lived experiences of coastal communities on both sides of the Atlantic. This is a really fitting acquisition for us at a time when we're reflecting on the 400th anniversary of the Mayflower's voyage.
The works by Quinlan & Hastings and Morel Doucet will be displayed in future exhibitions at The Box.
Find out more about our permanent collections.
Find out more about the Contemporary Art Society.
Header image credit
Hannah Quinlan & Rosie Hastings, 'Gaby', 2018. Presented by the Contemporary Art Society with the support of The Box, 2020/2021. Image courtesy of the artist and Arcadia Missa