Old school friends club together to give The Box an early Christmas present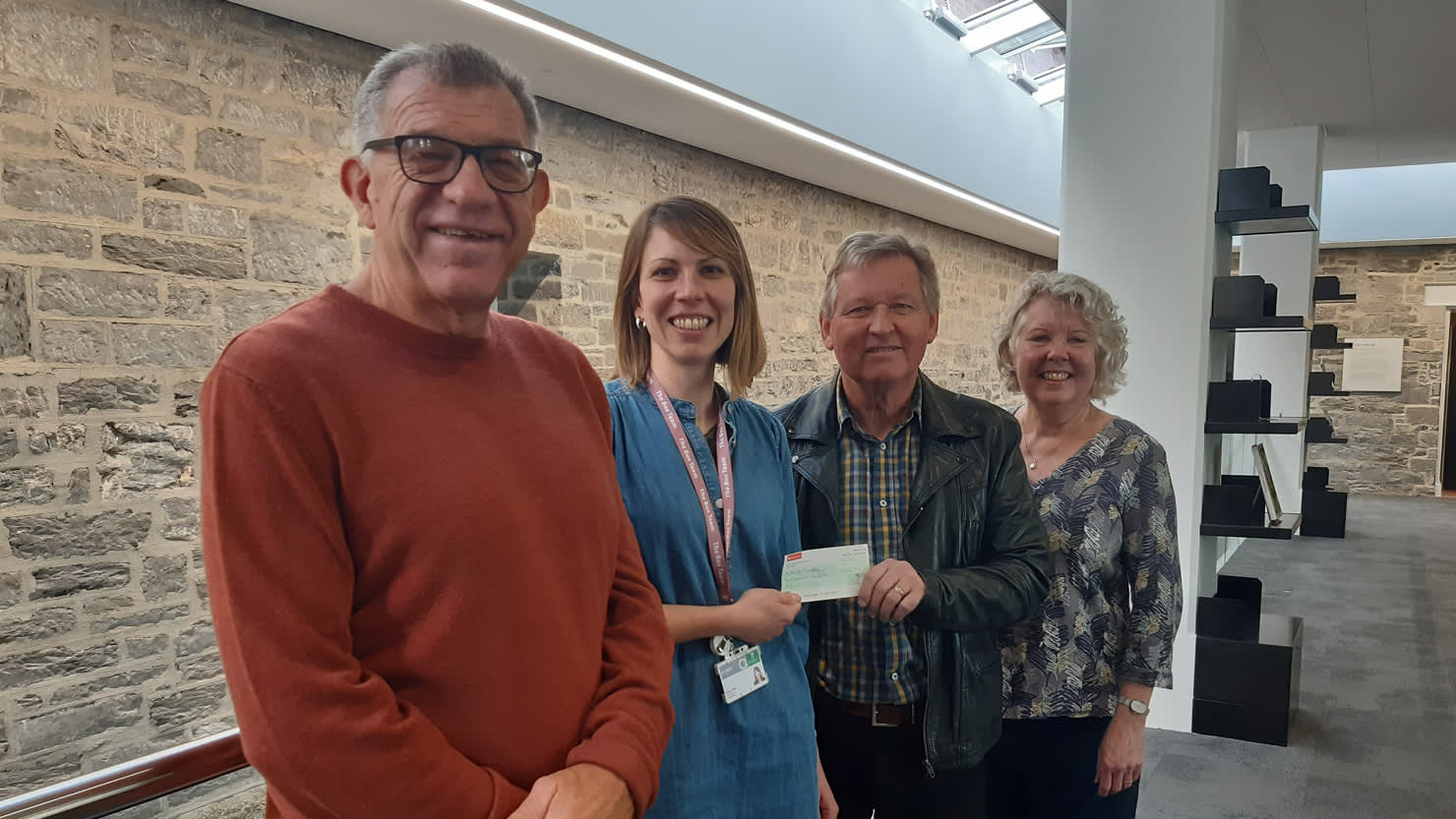 A group of lifelong friends have joined forces to make a donation to The Box.
Plymouth-based Derek Wood, Malcolm Elliott, Ali Gilhespie and Linda Stott have been friends since they were pupils at Burrington School in Pennycross in the 1960s.
They met up again in 2019 and decided to put feelers out to old school friends to see who would be interested in attending a reunion. What they thought was going to be a small gathering ended up with over 200 ex-pupils across the years buying tickets to attend. A surprise element of the evening was a talk about Maker Camp by one of The Box's community officers.
The Box has been supporting the 'Maker Memories' project, which has been exploring the social history of Maker Camp on Cornwall's Rame Peninsula, since 2017. Derek, Malcolm, Ali, Linda and many other Burrington pupils enjoyed many holidays at Maker as children and the talk brought back many happy memories.
As a result, the four organisers decided to donate the surplus of the monies raised at the reunion to The Box Foundation (The Box's charitable arm), which has now received £506.95 from them to support its ongoing engagement work and collections development.
Linda Stott, who also worked for The Box and Plymouth City Museum and Art Gallery for over 15 years, said:
Maker Camp holds special memories for many of us and the talk at our school reunion inspired many conversations on the night. The Box has been undertaking some brilliant outreach work with local communities and is a venue we're all really proud to have in the city. Donating the monies we raised on the night to it was an obvious choice.
Emma Philip, Senior Curator at The Box said:
We're really grateful for this generous donation. It's a lovely early Christmas present for The Box and will support our ongoing work or possibly fund an acquisition in the future. We'd like to extend our thanks to Derek, Malcolm, Ali, Linda and everyone else at the reunion who made this contribution possible. It's really heartening to know our work is inspiring the local community – and to be supported by them in return.
Image:
From L-R - Malcolm Elliott, Emma Philip, Senior Curator at The Box, Derek Wood and Linda Stott