The Box announces public art commissions by international artists Antony Gormley and Leonor Antunes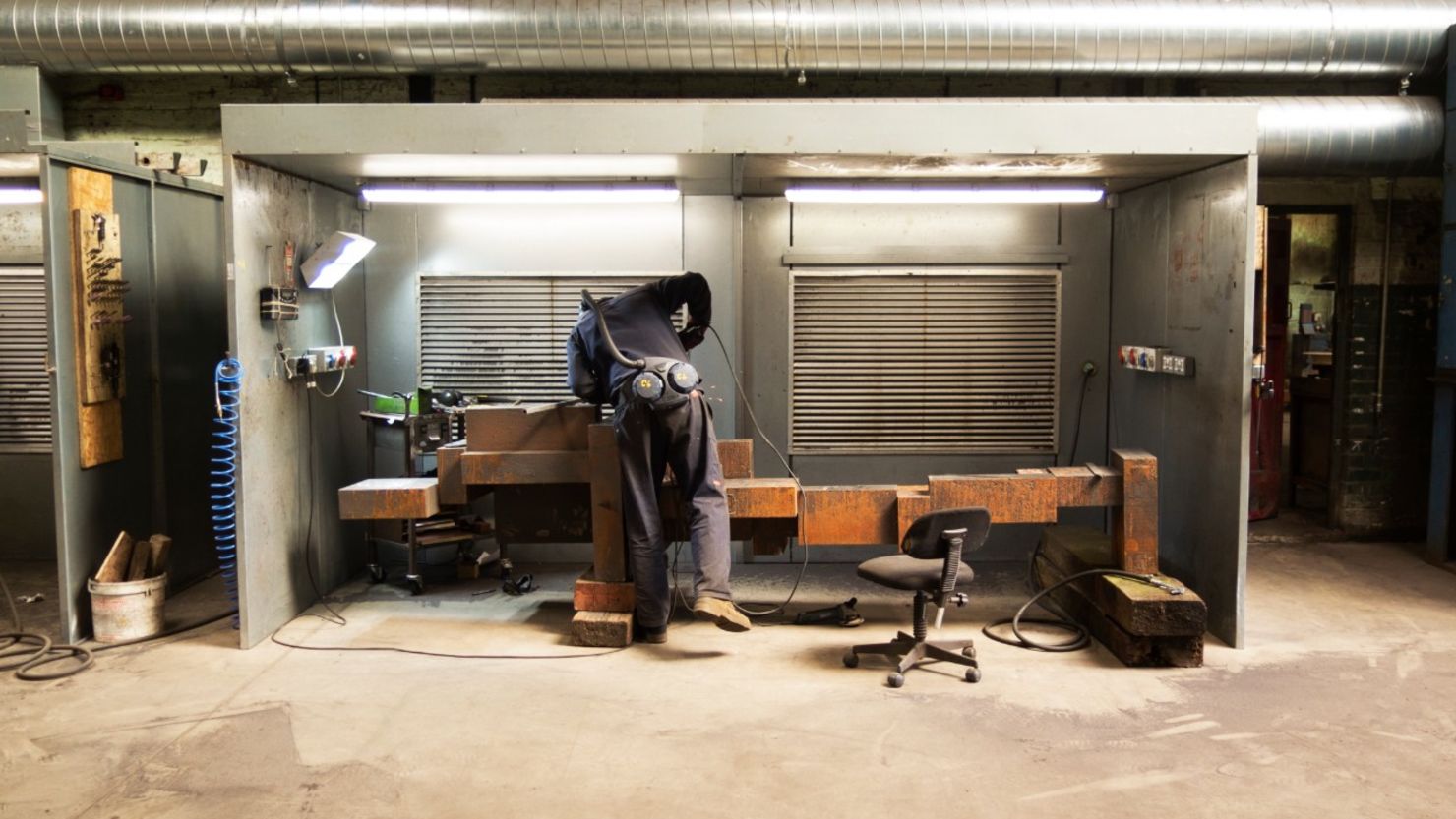 The first two names on our ambitious contemporary art programme have been revealed - internationally acclaimed British artist Antony Gormley and leading Portuguese installation artist Leonor Antunes.
Both artists will create brand new pieces of public art, honouring Plymouth's tradition as a city of makers as well as its strong historical associations with adventure and exploration.
Angel of the North artist Antony Gormley, who was the subject of a major exhibition at London's Royal Academy in late 2019, has been commissioned to create an imposing and thought-provoking sculpture called 'LOOK II'.
'LOOK II' will be installed on the West Hoe Pier and is made from 22 individual iron blocks that have been cast as one single element to create a twice life-size figure.
The sculpture celebrates the extensive labour and craftsmanship that goes into working with natural materials.
In a nod to the departure of the Mayflower in 1620 and the many other voyages of adventure and exploration that have started from and finished in Plymouth, it will be installed looking out across Plymouth Sound towards the horizon.
Artist Antony Gormley said: 'I am delighted by the site and honoured that this work has been commissioned by Plymouth to look out over the sea that has played such an important part in forming the outward-looking character of these islands.'
Leading Portuguese artist, Leonor Antunes has been commissioned to create a beautiful fused glass design for the East Window of St Luke's Church, Tavistock Place.
Built in 1828, St Luke's has undergone a major restoration as part of the development of The Box.
It was once the centre of a thriving parish and acted as an air-raid shelter during the Second World War. The congregation dwindled in the post-war period and the last regular service was held on Easter Sunday 1962 with just 54 attendees. Now, as part of The Box, the restored building will be an important space for exhibitions and events.
The design of Antunes' window is inspired by the end pages of a volume dating from 1726 called the 'Metamorphosis of the Insects of Surinam'. The volume, which is part of The Box's historically significant Cottonian Collection, is by German naturalist and explorer Maria Sibylla Merian (1647-1717).
Merian was one of the first naturalists to observe and paint insects directly. She remains one of the most significant botanical artists from history, and a favourite of Sir David Attenborough.
Antunes, who represented her country at the prestigious Venice Biennale in 2019, has collaborated with The Box's architects, building contractors and stonemasons to realise her design. The fabrication of the window has been led by Glas Mäder, a specialist glass studio based in Zurich, Switzerland.
Artist, Leonor Antunes said: 'My commission began with a visit to The Box's offsite store where I was captivated by the Cottonian Collection, and in particular by the books that are part of it. I was interested in revealing and enlarging a fragment of Maria Sibylla Merian's book – amplifying what seems a minor detail and seeing it enlarged.
'Like all my projects, the other important aspect for me is the fabrication. Some of the work Glas Mäder have produced is incredible and after visiting their studio I knew the window had to be made with them. The window uses a fused glass technique so the finish will not be graphic or flat, but vibrant and almost sculptural.'
Antunes' window will be installed in St Luke's in February, ready for the opening of The Box later in the spring. Antony Gormley's 'LOOK II' will also be installed in the spring.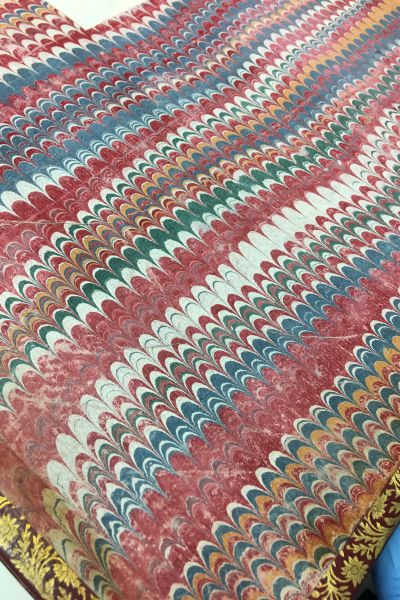 Plymouth City Council Leader, Tudor Evans OBE said:
What a start to 2020! These artists are known around the globe and are creating incredible work for the Box, for Plymouth.

Not only does this work fit neatly with our history, these pieces will play a role in Plymouth's future and become part of the city's fabric. I've been so excited about this and I hope the rest of Plymouth will be too. This is huge!
Shadow Leader, Councillor Ian Bowyer added:
The Box is going to be brilliant and this latest announcement is just adding to the sense of momentum building for Plymouth. Art and culture brings in people, brings in money and helps the city flourish, but it is about more than that. These commissions celebrate our past, our present and Plymouth's unique position in the world.