The National Gallery's 'Dutch Flowers' and Yinka Shonibare CBE RA's 'End of Empire' to open at The Box in October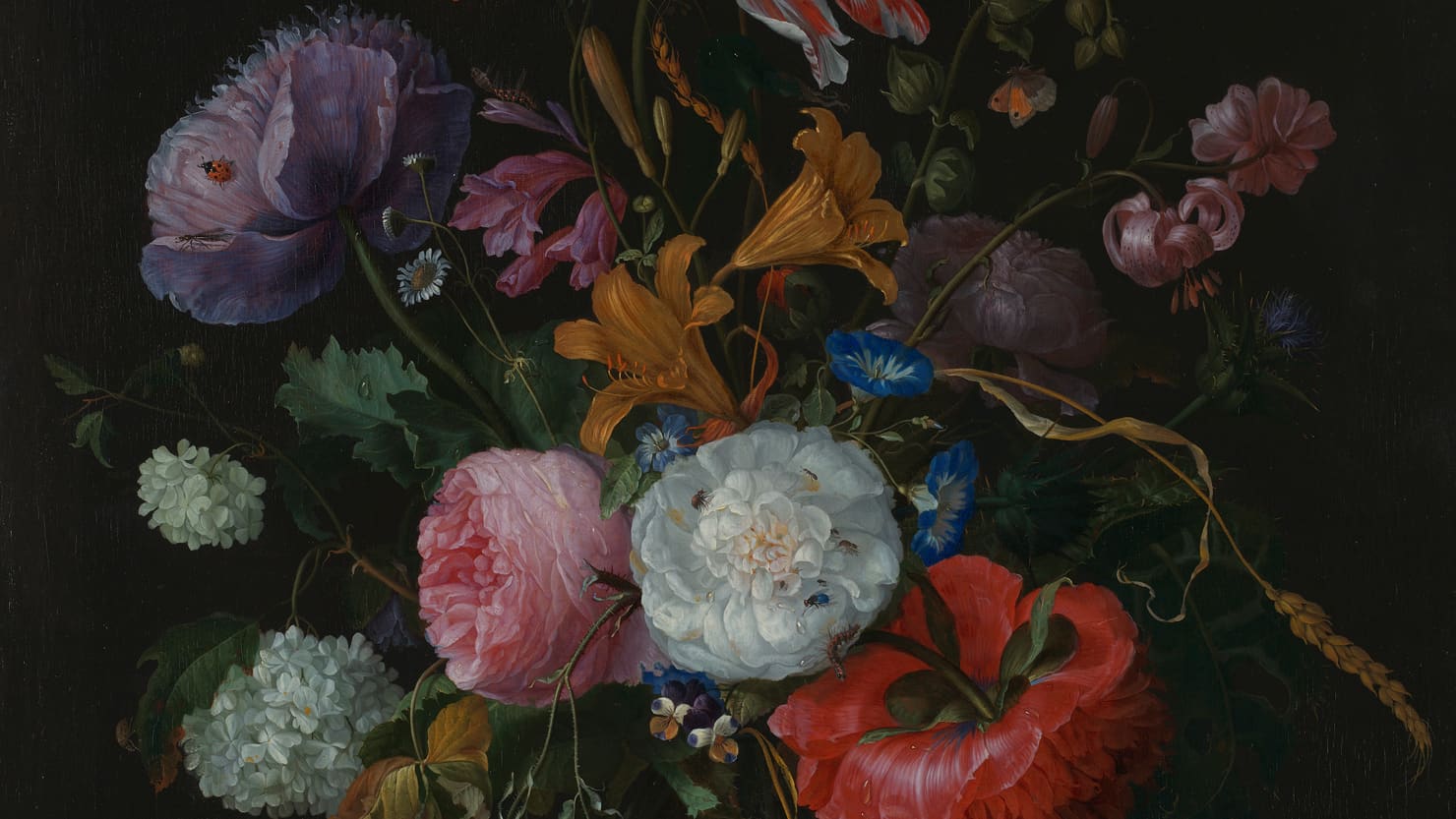 A new season of exhibitions and commissions launches at The Box in Plymouth this October with a nationally touring fine art exhibition and a thought-provoking sculpture. Both elements of the programme explore empire, trade and colonisation in different ways – with the aim of encouraging visitors to think about social and historical narratives from a different perspective.
Dutch Flowers (7 October 2023-7 January 2024) brings ten of the finest examples of Dutch flower painting from the National Gallery to Plymouth for the very first time.
Teeming with beauty, colour and life, the artworks are presented in The Box's beautifully restored St Luke's church gallery, providing audiences with a stunning overview of leading artists in the field, including Ambrosius Bosschaert the Elder (1573-1621), Jan van Huysum (1682-1749) and Rachel Ruysch (1664-1750), and a chance to admire their style, technical characteristics and exquisite detail up close.
At the dawn of the 1600s, these Netherlandish painters were among the first artists to produce pictures that exclusively depicted flowers. Boosted by a growing interest in botany and horticulture, and an international trade in exotic plants, they went on to become one of the most characteristic themes of Dutch painting.
Dr Gabriele Finaldi, Director of the National Gallery says:
This exhibition is an opportunity to admire the exquisite skill of Dutch flower painters over a period of nearly 200 years, from 1609 to 1789. They are paintings of astounding quality and beauty, often rich in symbolism and historic interest. The National Gallery is a resource for the people of this country for learning, enjoyment and well-being, and this exhibition is just one part of a much wider and longstanding programme of national activity that honours our commitment to sharing our paintings with as many people as possible.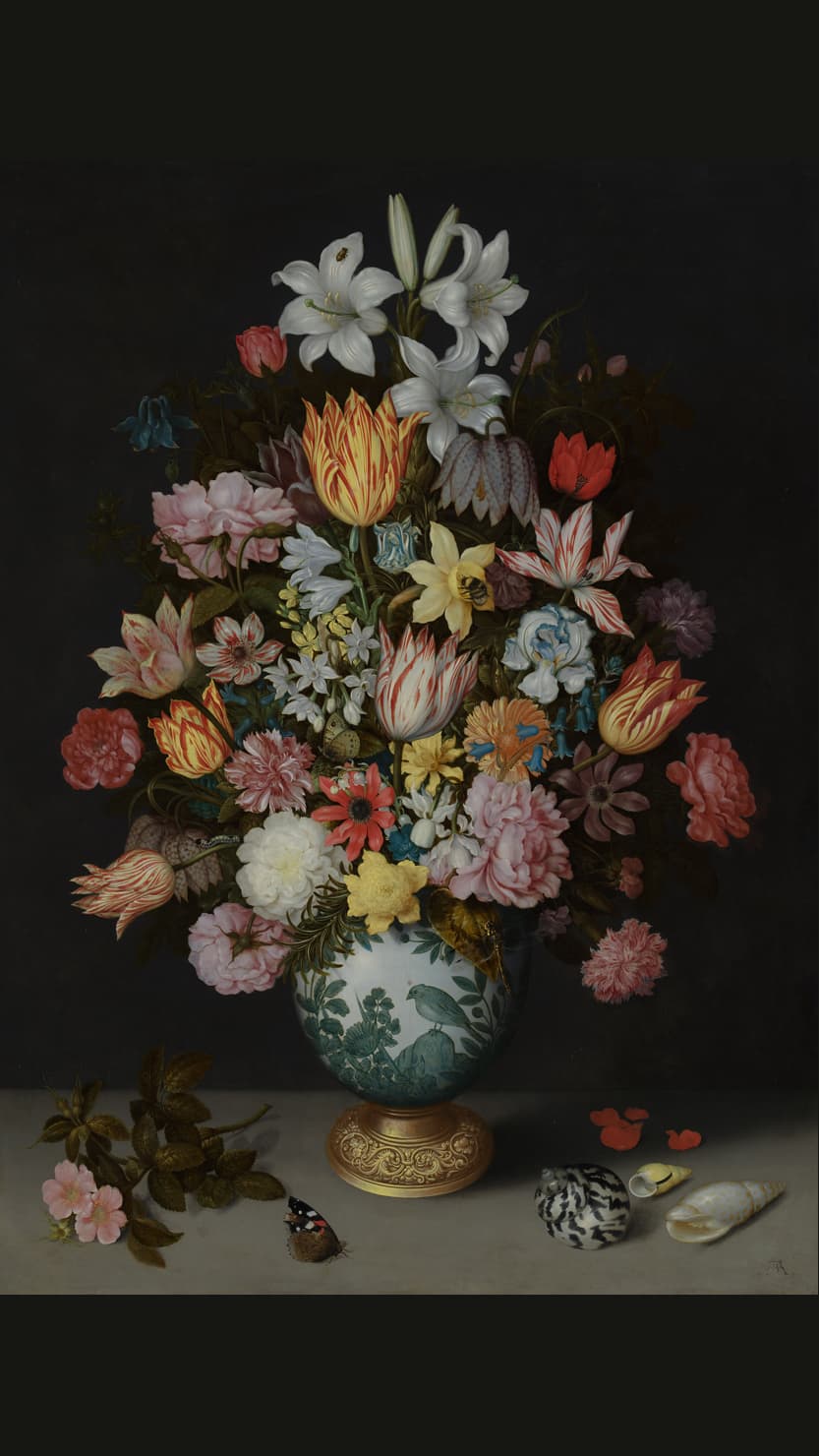 Specially commissioned works by British artist Kedisha Coakley that explore the relationship between the trade in fruit, flowers, seeds and empire are presented alongside the exhibition.
The Box has also selected a number of related works from its permanent art collection for display, including examples of Iznik pottery from the former Ottoman Empire and 17th century Dutch ceramics, an oil painting by Dutch artist Jan Weenix (1641/1649-1719) and a rare volume of illustrations by renowned entomologist and botanical artist Meria Sybilla Merian (1647-1717).
Victoria Pomery, CEO of The Box says:
Dutch flower painting captivated an age and these beautiful paintings which are packed full of detail demand close observation. They also open up conversations about our interaction with nature and, with the addition of Kedisha Coakley's works, the relationship between horticulture, plants and all that empire entails.
The Box's chosen theme of 'Revisiting History' is also explored through Yinka Shonibare CBE RA's End of Empire (12 October 2023-23 June 2024) from this autumn.
Originally commissioned by 14-18 NOW, the UK's arts programme for the 2014-2018 First World War centenary, the sculpture depicts two figures wearing brightly coloured suits. Their heads have been replaced with globes and they sit on a steampunk seesaw – a symbol of Victorian industrialisation.
Both suits are made from 'Dutch wax' textiles: an Indonesian batik printing technique which was pioneered by the Dutch in textile mills, imported to Africa in the 1800s, and claimed as their own by the Ghanaians and Nigerians.
The globe heads represent the two 'sides' in the First World War: the British-French allies and the Austro-Hungarians and Germans. The seesaw swings slowly, constantly rebalancing; a striking visual reference to a global conflict that shifted the balance of power and which saw the demise of four once dominant empires – German, Habsburg, Ottoman and Russian.
Victoria Pomery continues:
Like many museums and art galleries in the UK and beyond, we are working hard to decolonise our collections and displays, and it's really important that we echo this approach in our temporary programming too. End of Empire is a multi-layered work that speaks to ideas around conflict and how borders are constantly shifting. It's a reminder that things are always changing, and how our understanding of history informs our understanding of what's happening in the world today.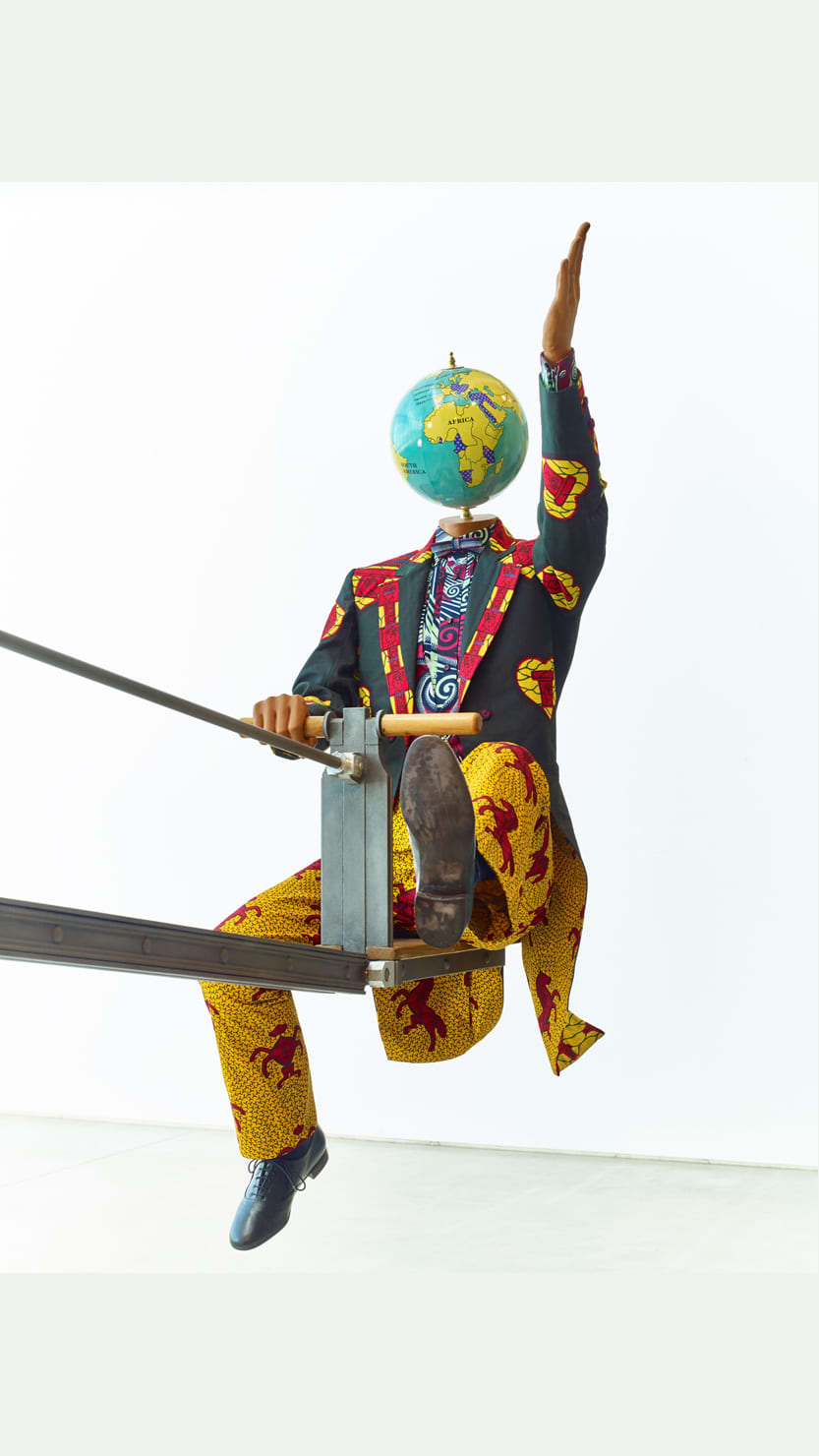 Later this autumn, The Box will also premiere a major new film commission by artist and filmmaker John Akomfrah. Arcadia (30 November 2023-2 June 2024) is an immersive five-channel work that explores colonialism, capitalism and the global implications of climate change, challenging perceptions about how the world has been constructed.
Dutch Flowers is on display at The Box from 7 October 2023-7 January 2024. Yinka Shonibare CBE RA: End of Empire will be shown from 12 October 2023-23 June 2024. Opening hours are 10am-5pm Tuesday to Sunday and selected bank holidays. Admission is free and there's no need to book.
Image credits:
Header: Jacob van Walscapelle (1644-1727), Flowers in a Glass Vase, about 1670 (detail) © The National Gallery, London.
Dutch Flowers: Ambrosius Bosschaert the Elder, 1573-1621, A Still Life of Flowers in a Wan-Li Vase on a Ledge with further Flowers, Shells and a Butterfly, 1609-10 © The National Gallery, London.
Yinka Shonibare: Yinka Shonibare CBE, End of Empire, 2016. Co-commissioned by 14-18 NOW and Turner Contemporary, Margate. Courtesy the artist and Stephen Friedman Gallery, London. Photographer: Stephen White & Co. © Yinka Shonibare CBE.