Community engagement: Seaside screenings in the city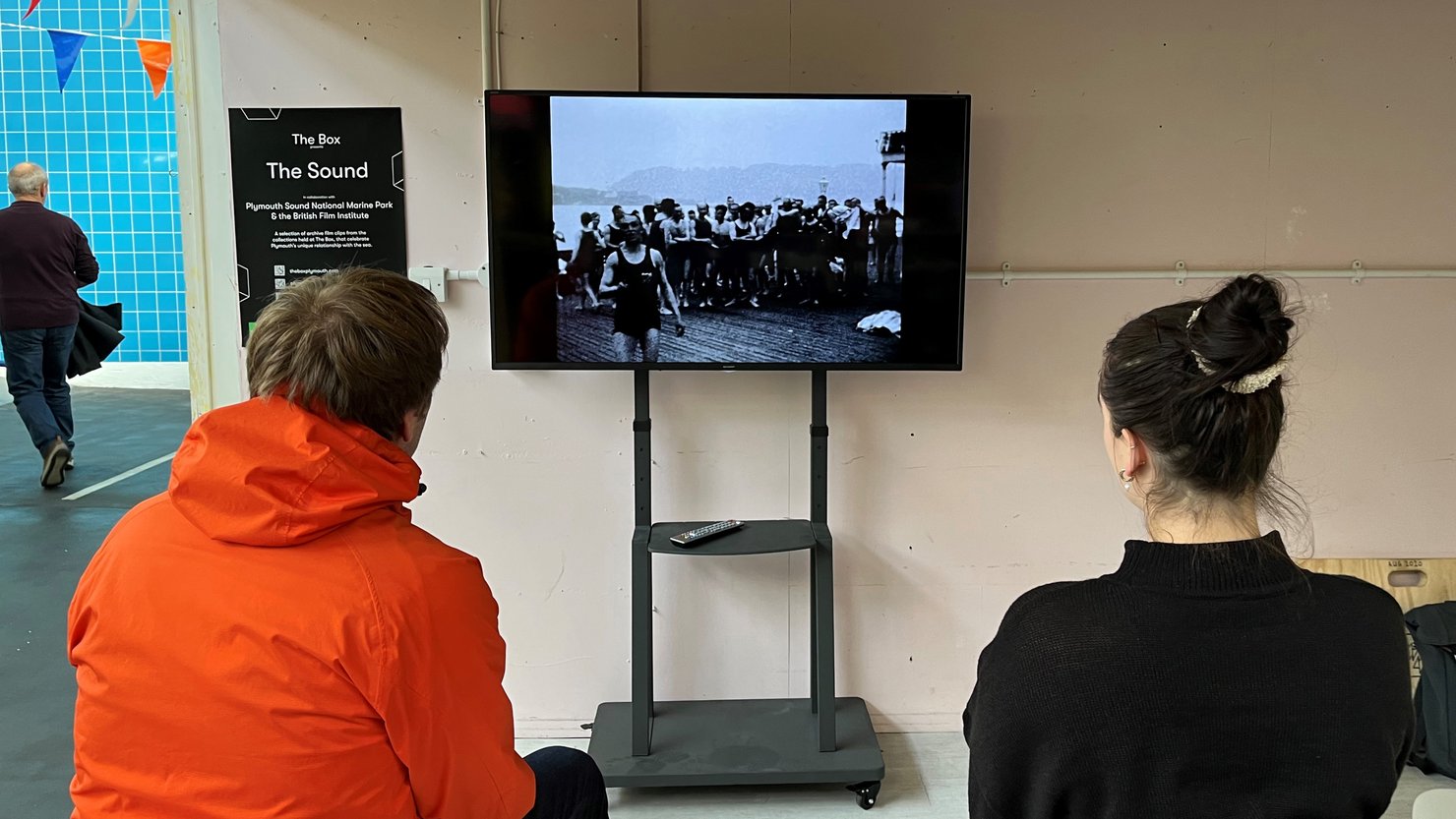 The Box has collaborated with Plymouth Sound National Marine Park and the British Film Institute to show a selection of archive films inspired by the sea in locations across the city.
The collection of archive film clips highlight Plymouth's unique relationship with the sea and in particular, how we have enjoyed using Plymouth Sound over the decades.
The Box is grateful to Plymouth Market and Plymouth Culture who have both agreed to host screens showing the films on a loop in the following locations:
You can sit and watch the film in a stall in Plymouth Market between now and December.

You can also watch the film clips in one of Plymouth's 'Meanwhile Use' spaces, currently in the old Nando's unit on Old Town Street, where Sprite Arts have kindly agreed to host the screen in the window, with the support of Plymouth Culture.
The film clips will also be popping up at various locations across the city in the coming months. Keep an eye on our social media channels for further details.
Plymouth Sound National Marine Park
Free films on BFI Player