The Box awarded unique grant to acquire work by Turner Prize-nominated artist Ingrid Pollard MBE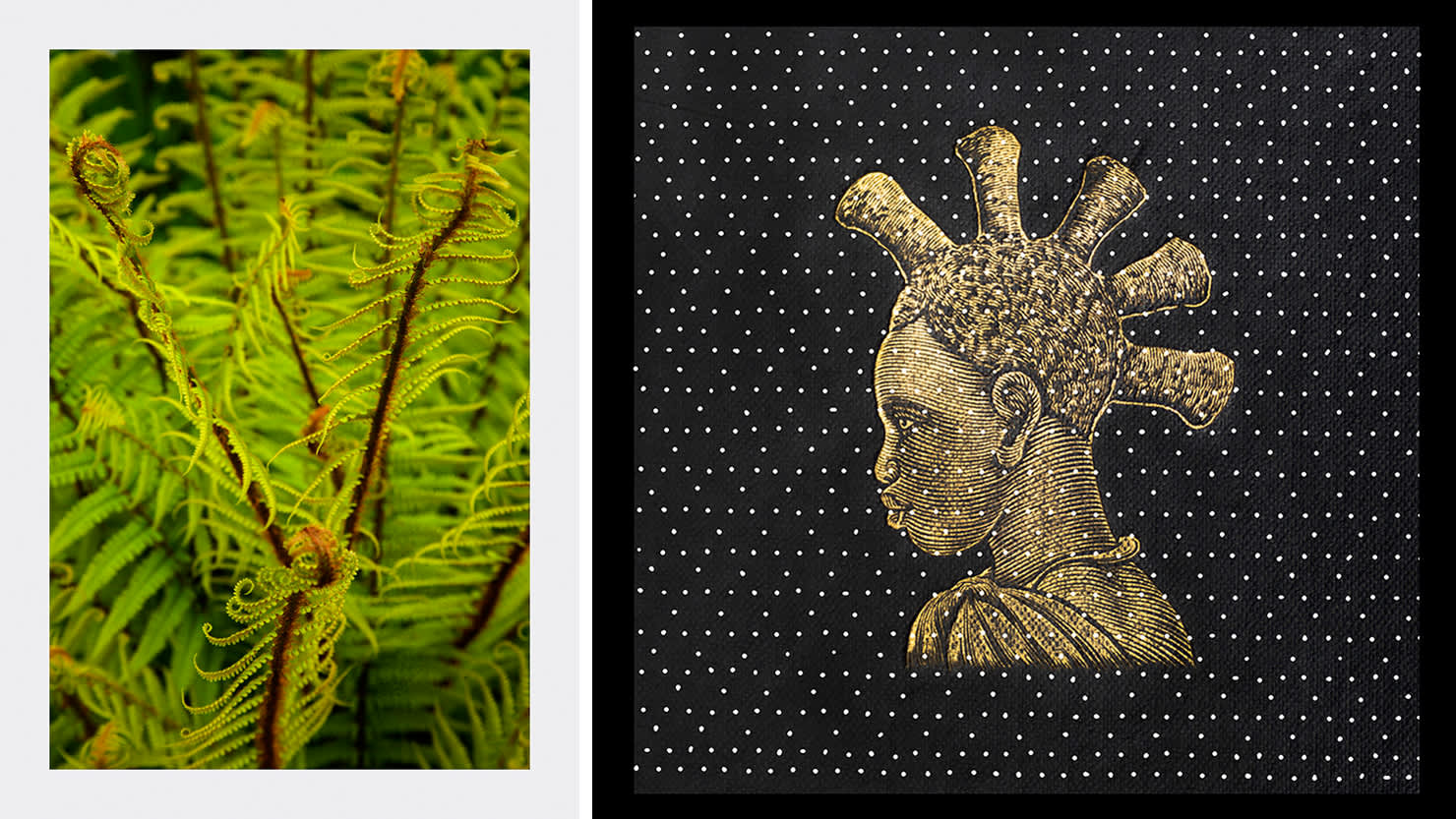 The Box, Plymouth's award-winning museum, art gallery and archive, is one of two organisations in the UK to be awarded funding through the latest round of the Freelands Art Fund Acquisition – a unique partnership between Art Fund and Freelands Foundation. Launched in 2021, the partnership helps museums acquire work by contemporary women artists that have won the Freelands Award.
The Box has received a grant of £50,000 to acquire an installation by renowned British multi-media artist, photographer and researcher Ingrid Pollard MBE (b.1953). Pollard won the Freelands Award in 2020, an annual £100,000 prize enabling an organisation outside of London to present a solo exhibition, including new work, by a mid-career woman artist. She was nominated for the Turner Prize in 2022 for the resulting exhibition Carbon Slowly Turning at MK Gallery.
The installation, titled Three Drops of Blood, consists of six unique bark boxes, six framed images and seven prints. The work was created by Pollard in 2022, for a solo exhibition of the same name at the Thelma Hulbert Gallery in Honiton. The Box will display Three Drops of Blood at some point during the 2024/25 financial year – more details to follow.
The exhibition, which was commissioned by Talking on Corners, brought Pollard to Devon for the first time and included photography, print, mixed media, text and found objects.
It marked the culmination of two years of research by Pollard that saw her travel across the county, unearthing the folk histories of botanical gardens and ferns. Part of her research also involved exploring the representation of botanicals in local lace making, including the renowned Honiton lace. Said to have been brought to the South West in the 1500s by Flemish refugees, the design of this historically important lace often features scrollwork, flowers, plants and leaves.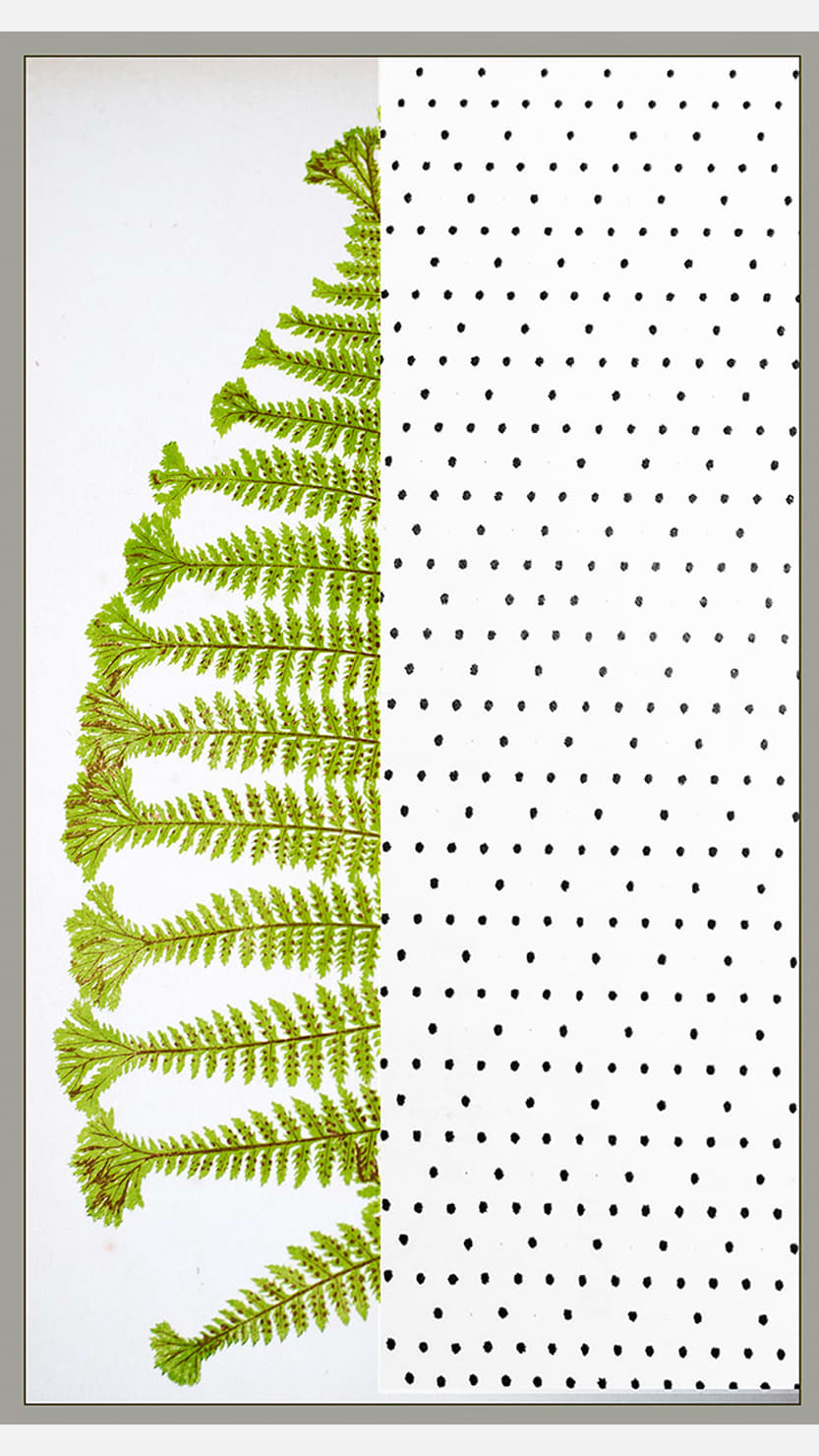 Ingrid Pollard, artist said:
2022 was such a significant year for me in a number of ways. Knowing that a legacy from my research into the histories of Devon and the new work I created in response to it will live in a permanent art collection in Devon is really wonderful news.
Throughout her career Pollard has used portrait photography and other types of imagery and materials, to explore ideas of Britishness, racial difference and question narratives of England's landscape.
In the 1980s, she produced a series of tinted photographs of black people in rural landscapes, entitled Pastoral Interludes, which challenged the construction of English culture that locates black people exclusively in cities. In the mid-2000s, she curated Tradewinds2007, an international residency project and exhibition at the Museum of London, Docklands. She has participated in group and solo exhibitions, undertaken residencies at a number of organisations, and held numerous teaching positions.
Victoria Pomery, CEO at The Box said:
Ingrid Pollard is a brilliant female artist who has been making thought-provoking work and challenging issues of identity and representation for more than 40 years. We're thrilled to be awarded the Freelands Art Fund Acquisition, to be able to add Pollard's name to the growing list of female artists who are represented in our collections, and to acquire work by her that was researched and developed locally.
The other recipient of the second round of the Freelands Art Fund Acquisition was The Hepworth Wakefield to acquire four photographic works by Hannah Starkey - Kirkgate Towers, Wakey Tavern, Beauty Shop and Bus Stop (2022).
Jenny Waldman, Director, Art Fund, said:
I'm delighted that Art Fund's unique partnership with Freelands Foundation has enabled The Box to acquire Ingrid Pollard's Three Drops of Blood as part of its collection, for the enjoyment of audiences in Plymouth and beyond. The Freelands Art Fund Acquisition provides a great opportunity to increase public access to works by leading women artists working in the UK today.
Find out more about The Box's collections.
Image credit:
Images from Three Drops of Blood, 2022 by Ingrid Pollard. Courtesy of the artist.