'An incredible asset to our outstanding city' - The Box opens to great acclaim
More than 10,000 people have visited The Box since it opened two weeks ago. The city's new museum, gallery and archive has been fully booked each day, with visitors sharing their overwhelmingly positive feedback on social media.
Comments have focused on the warmth of the welcome, the safe visitor experience and above all, the pride Plymothians are taking in this great celebration of their city. They include:
Good job I had a mask on, you'd have seen my lip wobble otherwise – The Box is SO special.

Visitor feedback from Twitter
What better way to spend world tourism day than being a tourist in the city you live in – The Box is a fantastic gem of a museum.

Visitor feedback from Facebook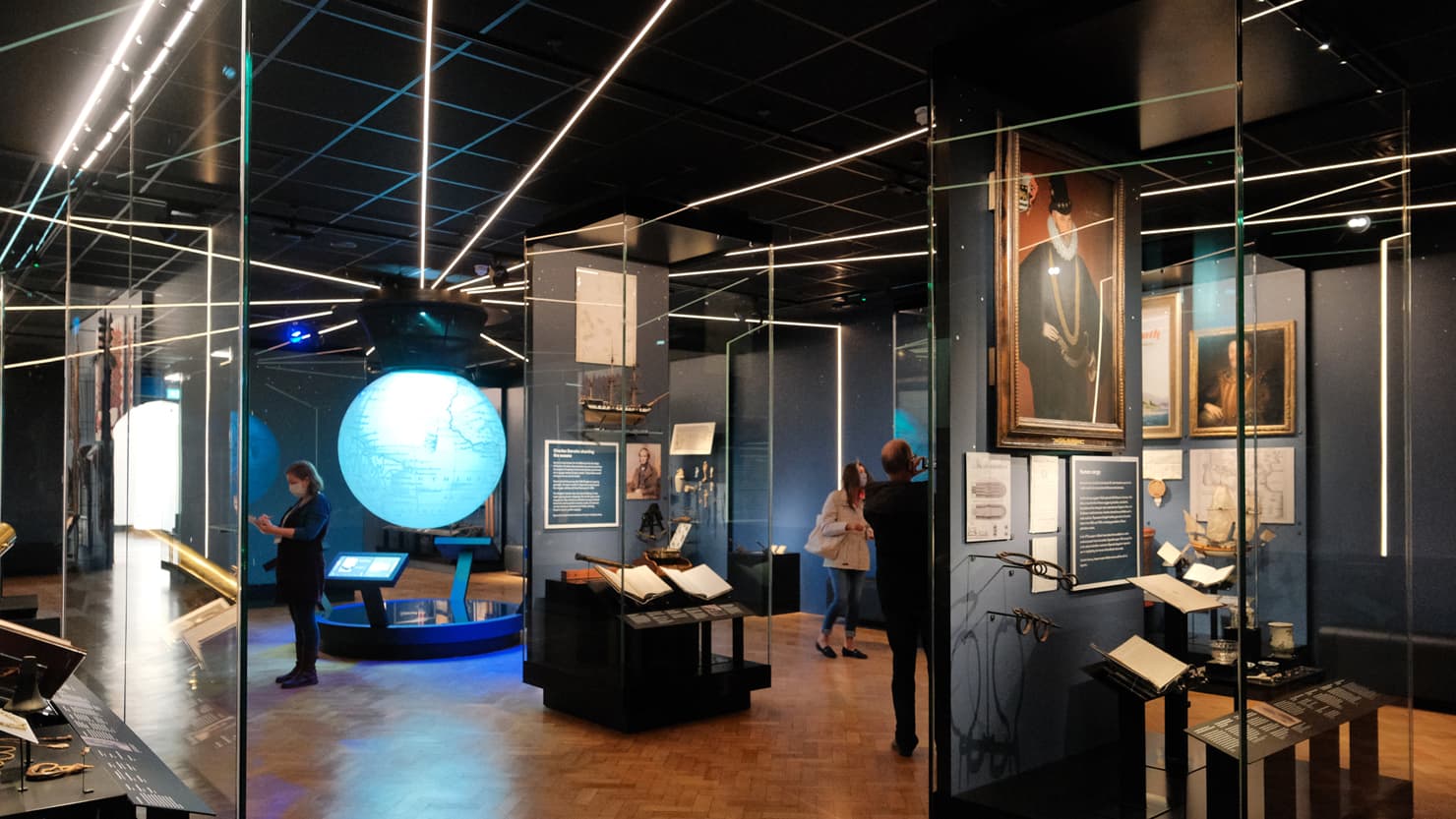 98% of Trip Advisor reviews give The Box an 'excellent' rating and more than three quarters of its Google Reviews are 'five star'. Social distancing measures have ensured that every visitor has the space to fully engage with the city's 2m+ objects, archives, film, figureheads, the Mayflower, a giant ceramic crab and more.
The Box Kitchen & Bar has also received great feedback for its Devon-inspired menu and unique setting under the fourteen ships' figureheads, while herds of woolly mammoth toys have marched off the shelves in the shop – even out-selling Plymouth favourite Gus Honeybun.
The venue has also received a boost from more than £1.1m worth of positive media coverage, including major articles in all the daily broadsheets and features on local and national BBC and ITV news.
More free tickets have now been released for October. Free tickets for the rest of 2020 go live at the end of the week for Members and at 12pm on Monday 19 October for the general public.
Tudor Evans OBE, Leader of Plymouth City Council, said:
I am thrilled that Plymothians have already taken The Box to their hearts. Plymouth's stories are the world's stories, but our incredible heritage has never been fully celebrated - until now. To top it off, The Box's flotilla of 14 Royal Naval figureheads won the Conservation/Restoration category of this year's Museum + Heritage Awards, and yesterday it was awarded more than £400,000 from Arts Council England's Cultural Recovery Fund. The future of our great city looks even brighter with this fantastic new destination.
You can find more information and links to book all tickets that are currently available on our 'Plan Your Visit' page.