'Plymouth After Dark' by Chi Bennett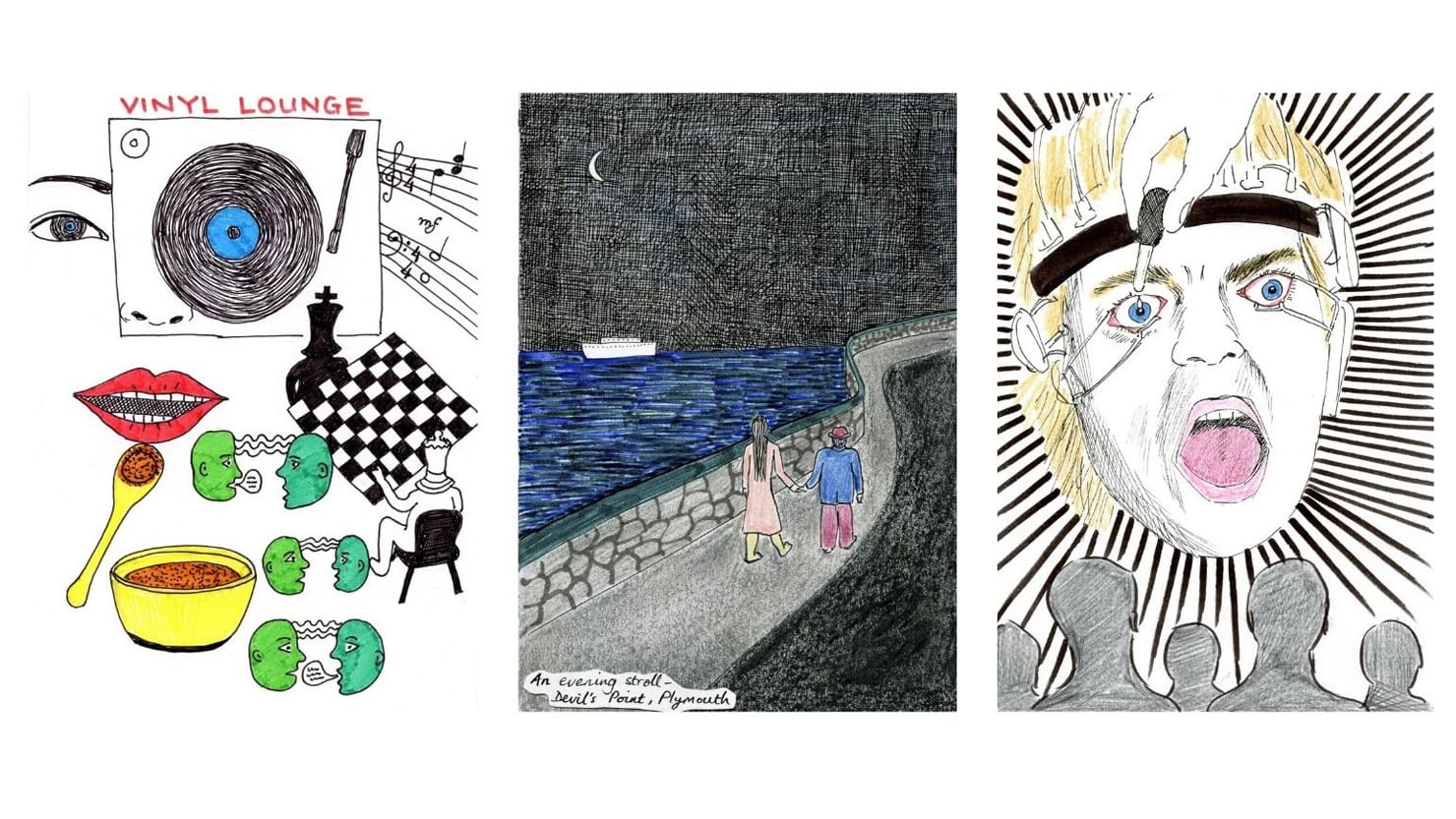 Chi Bennett is a self-taught artist and writer who was born in Japan then moved to England as a baby. They grew up in the Plymouth area of North Stonehouse from the age of 4 to 19. For their commission they have produced a zine that gives an insight into their life after dark.
Bennett has been pursuing a creative path since 2014 (age 30), then in 2019 they fell in love with Slain McGough Davey, founder of WonderZoo, at a WonderZoo gig during Plymouth Art Weekender. They have since helped to produce gigs, workshops, short films, community theatre, visual art and vinyl events over the past two and a half years of their relationship.
I'd been thinking about creating a zine for a while, so this micro-commission gave me the perfect opportunity to focus on this. I chose to illustrate and describe the things I'm into and the fun things I do in my evenings to let people get a feel of who I am. I enjoyed working on this project as it gave me a sense of gratitude for my rich and fulfilling life, and I hope others enjoy what I've made.

Chi Bennett
Bennett's 23-page zine is filled with illustrations, poetry and prose about the things they get up to after dark in Plymouth, including producing events, nude modelling for art classes and being a parent. They hope that through this zine, the reader gets a glimpse of who they are and can feel a sense of connection.